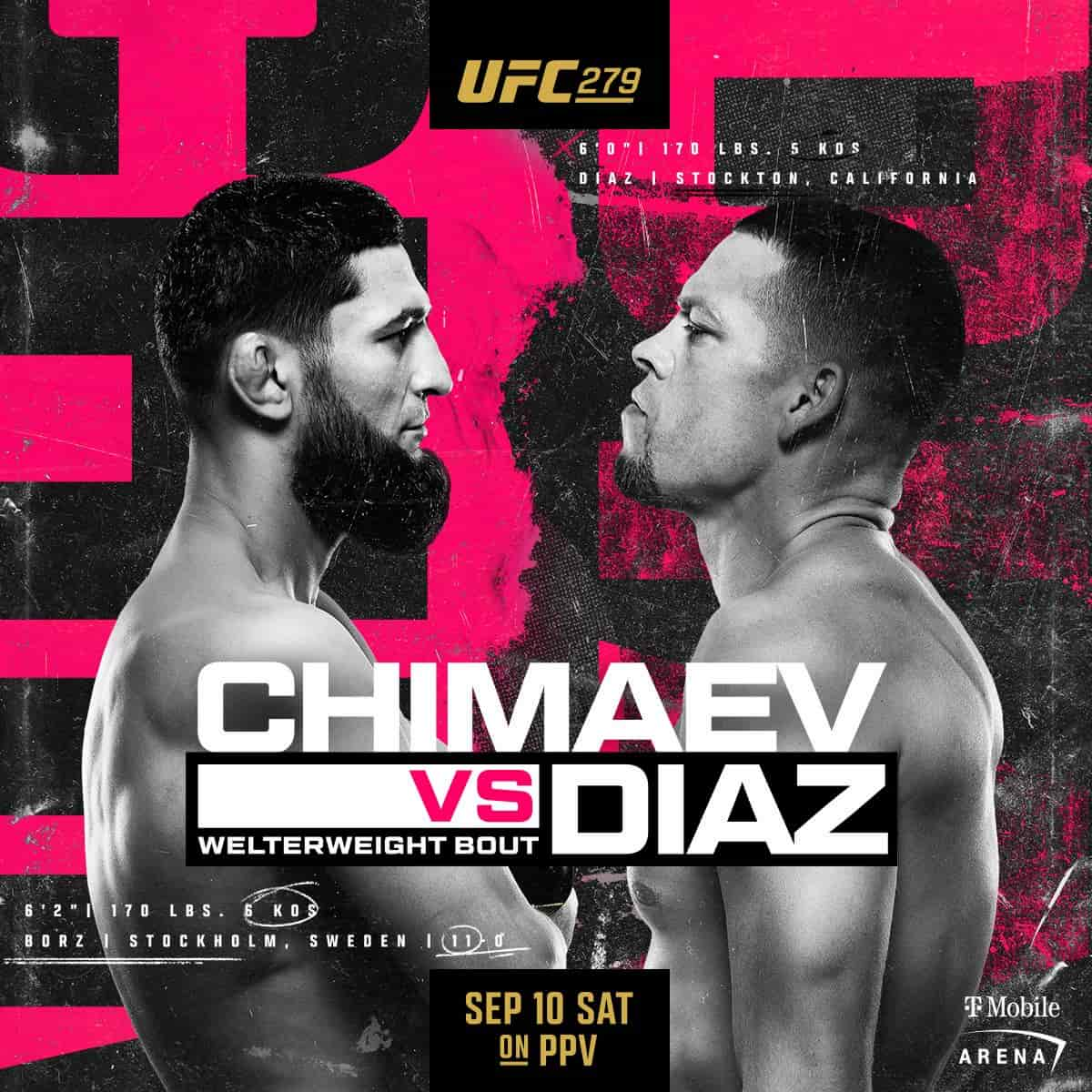 It's pay-per-view time again in the UFC universe, with this month's offering – UFC 279 – going down this Saturday from Vegas. It's definitely not the strongest of UFC events that we are expected to plunk down our hard-earned money for, but with all the dough we're going to win via my UFC 279 DraftKings lineup, money ain't a thing.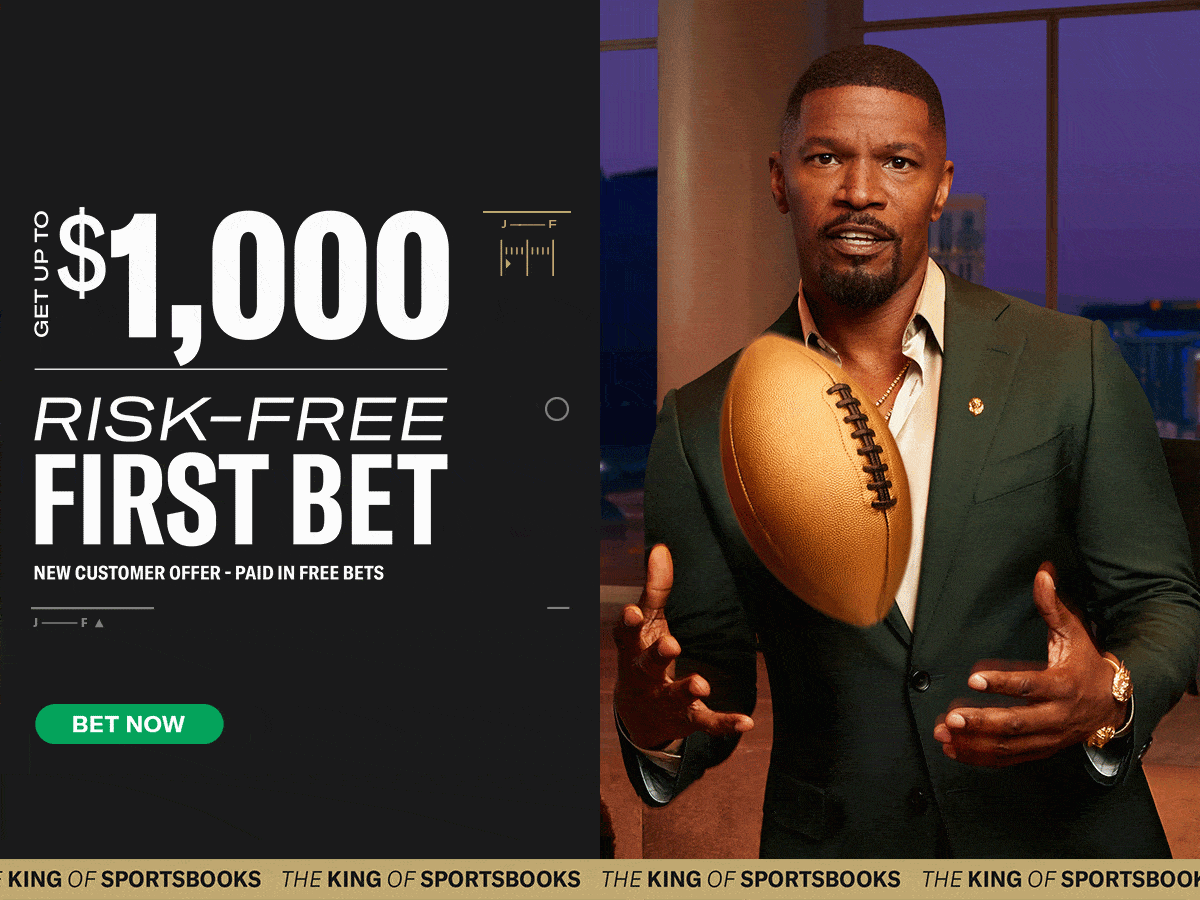 RELATED
UFC 279 Betting Guide
UFC 279 Props & Totals
5 Common MMA Betting Mistakes
UFC 279 DraftKings Roster, Fantasy UFC
Khamzat Chimaev – $9,600
I start things out in the main event, which is essentially a squash match. To steal a phrase from Khamzat Chimaev, he's going to 'smesh' Nate Diaz. Even an in-his-prime Diaz would be overwhelmed by Chimaev's size, athleticism, wrestling, and aggressiveness. Chimaev averages an event-high 118.1 fantasy points per fight and has never scored less than 101 points in a fight. This is pretty much a sure thing. Looking to get involved with boxing? Check out Canelo vs GGG odds.
Jailton Almeida – $9,500
My second 'sure thing' is Jailton Almeida, aka Jailton Junior aka Malhadinho. He's won 11 straight fights, including one on Dana White's Contender Series and two in the big show, the UFC. He faces another DWCS grad this Saturday, Anton Turkalj, who is taking this fight, his UFC debut, on short notice. Bad news for him. Almeida is just way better and way bigger, and will have a good shot at finishing this fight, via striking or his sublime submission skills, inside the distance.
Jailton Almeida gets to mount and forces the stoppage with ground and pound. Powerful performance! #UFCVegas47 pic.twitter.com/KJm8A1anPj

— MMA mania (@mmamania) February 5, 2022
Yohan Lainesse – $8,000
With two high-priced pickups, I have to get thrifty the rest of the way filling out my UFC 279 DraftKings lineup, but that's no problem. I'm liking Yohan Lainesse as an underdog in his welterweight curtain-jerking fight against Darian Weeks, and not just because he's a fellow Canadian. The 'White Lion' hits really, really hard (six knockouts in eight pro wins) and is an underrated grappler.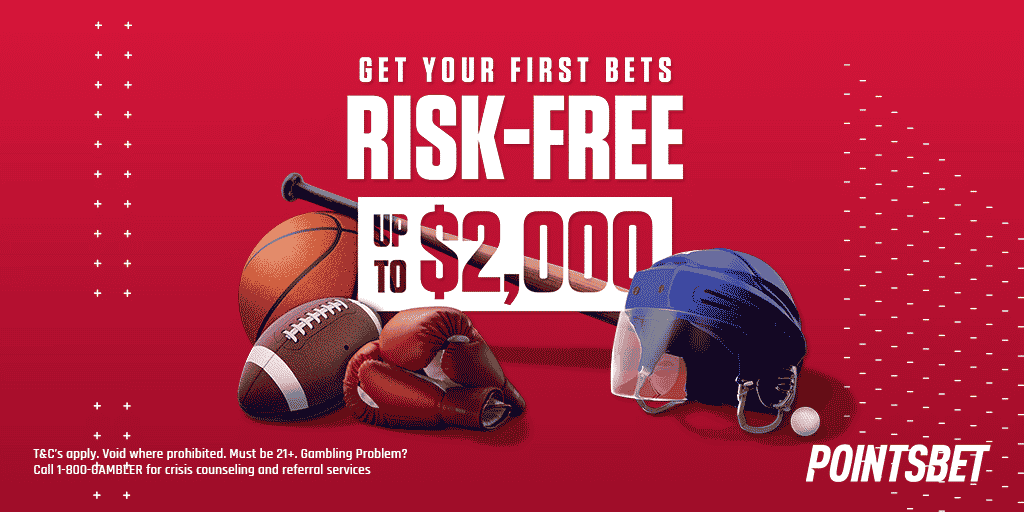 Chad Anheliger – $7,800
Make it back-to-back Canadian underdogs. I must have lost my damn mind. Fear not, I know what I'm doing (I think). Chad Anheliger got 99.2 fantasy points in his UFC debut, so I'll gladly take him for only $7,800. I think he's going to have a clear striking advantage over this week's opponent, Alatengheili, so we could be in for another big point performance.
Thread:
Just some cool clips form Chad Anheliger who is fighting this weekend. pic.twitter.com/IuB6VCrOJG

— Feño (Ninja) (@fenoxsky) September 6, 2022
Daniel Rodriguez – $7,500
My last two picks are a couple of fighters I've gone against in my official predictions column, but who I feel still have a good shot at winning and offer good value here. The first is Daniel Rodriguez, who will be facing Kevin Holland at a 180-pound catchweight. 'D-Rod' has quietly amassed a 6-1 record in the UFC, and averages a very robust 93.1 fantasy points over that span. And you never know what version of Holland will show up in the cage.
Chris Barnett – $7,100
Finally, I'll take a stab on a big underdog at heavyweight, Chris Barnett. 'Huggy Bear' is way smaller (in height and length) than opponent Jake Collier, but Barnett is used to that, considering he is only 5'9″ and used to fight at super heavyweight. He's got explosive power and athleticism that allows him to end fights in the blink of an eye, so he's worthy of a roll of the dice here for only $7,100
Chris Barnett fight week!! #UFC279 pic.twitter.com/2Aadntp8uL

— Pure Finishes (@PureKnockouts) September 4, 2022
Related Content