From the most seasoned bettor to the greenest novice – we all have tendencies and things we look for when we break down fights. Some of those tendencies help us come out on top and some are the mistakes that plague us time and time again. The goal is to maximize the former and minimize the latter. However, there are a bunch of MMA betting mistakes bettors make that you need to be aware of so that you don't keep stepping into that hole.
We've outlined five of the most common of those mistakes. Keep these in the back of your mind before you make that wager this weekend.
5 Common MMA Betting Mistakes
1. Playing MMA Math
It's almost a meme when it comes to picking winners in the world of MMA. However, it doesn't mean it isn't a mistake that MMA bettors actually make. If Fighter A beat Fighter B, and Fighter B beat Fighter C – then what hope does Fighter C have against Fighter A? Seems like logic anybody at a young age would understand. Things aren't linear in the MMA betting world though and the old adage that styles make fights always rings true.
Even if you're aware of this common mistake, it pops its head up in other spots. We apply it to whether or not someone will get a takedown or has the power to knock someone out. Whether or not it seems like it, it's almost never a good idea to look at this. It's best to try to handicap a fighter's skills on their own rather than compare given common opponents.
2. Falling in Love with the KO
Knockouts are great. They end a fight quickly. They create great highlight reels. What's not to love. The mistake of MMA bettors when looking at knockouts is assuming they tell us a lot of information. Over the course of an MMA fight, there are thousands of points of data that you can take in and analyze to better your breakdowns. A knockout punch is just one of those points. Granted, it is a big point in terms of the outcome, but a lot of times the information that we get before is more telling.
For instance, Jairzinho Rozenstruik hyped us all up with a spectacular knockout of Alistair Overeem, where he split Overeem's lip up into his nose. We all remember the blow and the pictures that came next. However, most forgot that Overeem outstruck him for 24 minutes prior. Ultimately, the first 24 minutes were far more predictive of what was to come from Rozenstruik.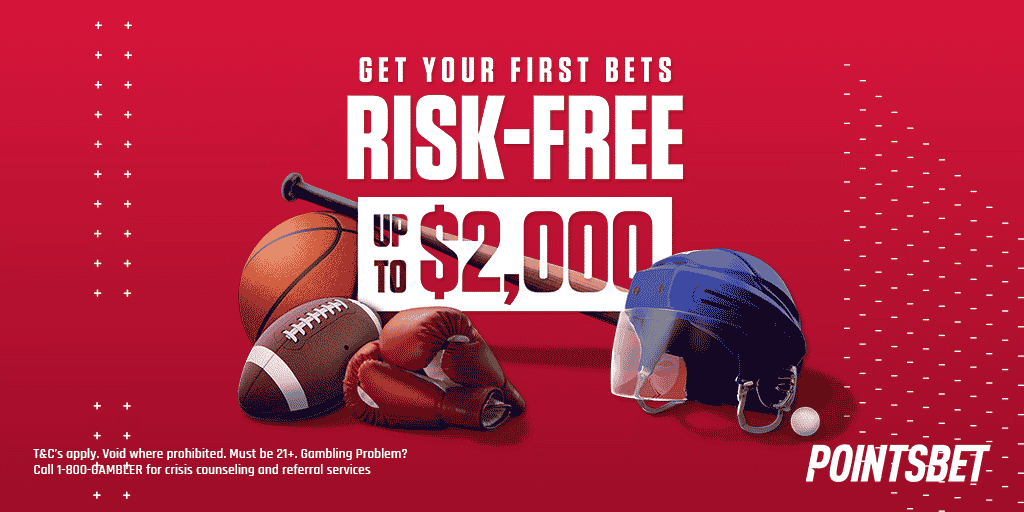 3. Don't Contextualize Statistics
If you're a statistics guy when it comes to breaking down fights, this MMA betting mistake is one you should have on a sticky note on your laptop. Stats can tell us a lot about a fight, but if you don't take a look at who those stats were compiled against, you often can be fooled into thinking they're more meaningful than they actually are.
When thinking about this, I always am drawn back to little-known UFC fighter Jimy Hettes. After two fights in the UFC back in 2011, "Judo Jimy" had 16 takedowns in about 23 minutes of cage time. People were high on what the kid could achieve. However, those fights came against Nam Pham and a very young Alex Caceres. What happened to Hettes after? He went 1-3 in his next four, going 3-for-16 on takedown attempts in the losses. He was released shortly thereafter. In short, he wasn't what the data said he was.
4. Discounting Regional Scene Fights
Since there are no statistics and often no film available from regional fights, people tend to just throw them out the window when breaking down a fight. In some cases that makes good sense. Guys like Jordan Wright made it to the UFC fighting a slew of questionable opponents. In those cases, it's good to throw them out and start your opinion of him fresh.
However, it can be a mistake of MMA bettors not to include the early stuff. Especially if those fighters come from one of the higher-level regional scenes. Places like Cage Warriors, LFA, and CES all often have fights that are not that far off of being a UFC prelim fight. Always try to get footage, but in the absence, checking the level of opponents on a regional scene can be really helpful.
5. Ignoring Prep Time/Short Notice Step-Ups
The final mistake of MMA bettors is one that I often fall into – you have to take into account the short-notice step-ups. So often I see a regional fighter that I had my eye on finally get their chance, but on short notice. I know what the guy, or gal, is capable of, so I break down the fight with that prior knowledge. There is a reason why fighters typically do training camps that last months though. Without that preparation, they just aren't themselves.
It's also worth noting that these fights often come with a step up in weight or a drastic weight cut. Neither of which is ideal for performance.
If you're craving even more MMA betting content, including some extra props to keep an eye on, check out the MMA Gambling Podcast. The show airs four times a week and always packs a punch of analysis and good times. 
Related Content