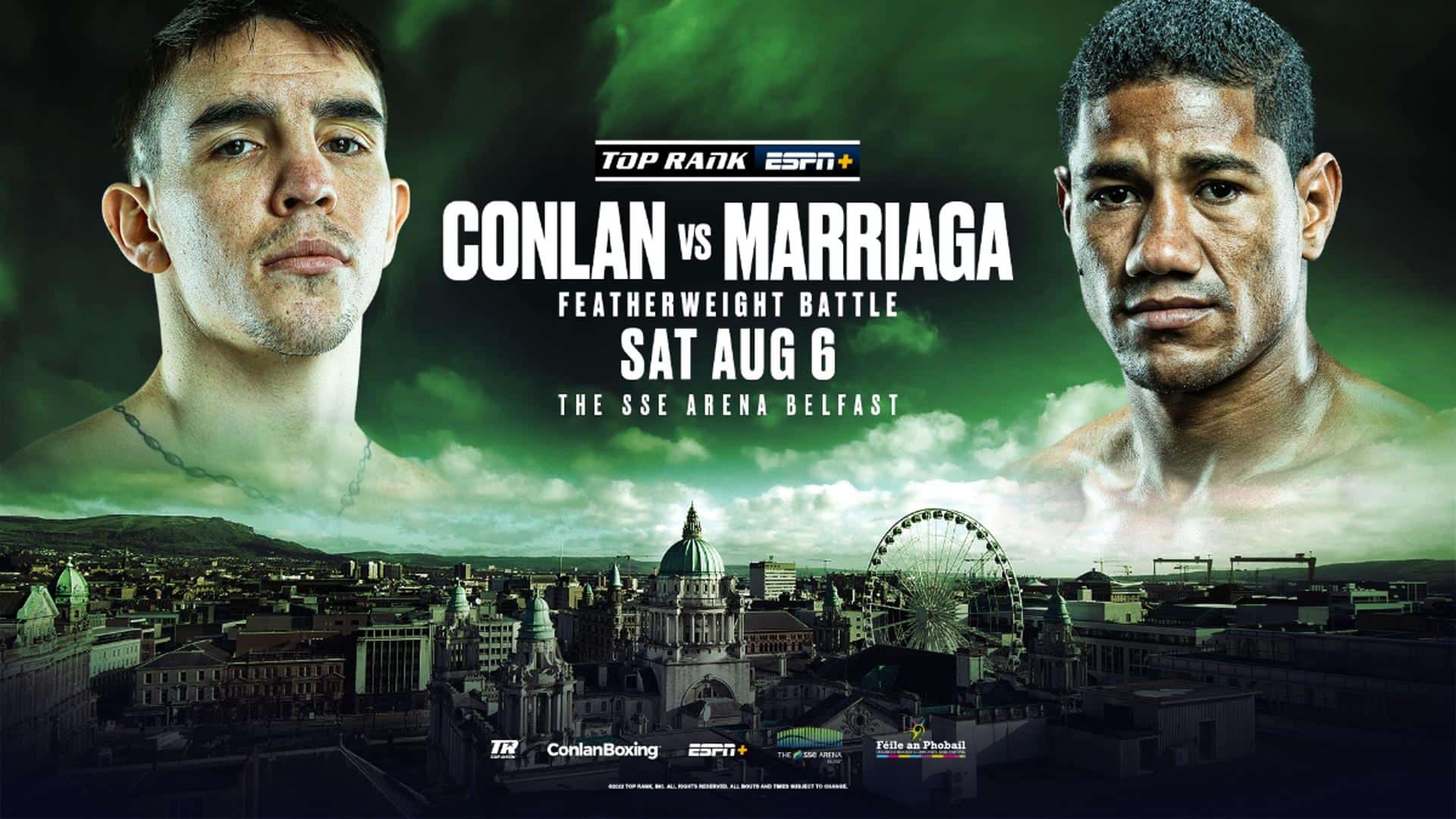 ESPN+ will showcase Top Rank Boxing's 10-round featherweight fight this Saturday night. Michael Conlan returns home after being brutally knocked out by Leigh Wood in a Fight Of The Year candidate this March. His opponent will be Columbian slugger Miguel Marriaga. Also on Saturday night, DAZN will feature a battle between undefeated fighters, Vergil Ortiz Jr. and Michael McKinson – somebody's "0" will have to go. Boxing betting odds on this fight, with picks and bets from the Sports Gambling Podcast Network, for Conlan vs Marriaga and Ortiz vs McKinson, is coming up, DING DING!
Boxing Odds, Picks, And Bets: Michael Conlan vs Miguel Marriaga
Miguel "The Scorpion" Marriaga: 35 years old, 30-5 (26 KO), HT: 5'8″, Reach: 67″
Miguel Marriaga has had three chances to claim a world title but has fallen short in every one of them. That said, Marriaga has been in the ring with the best and poses a true threat this Saturday night to Michael Conlan, with 87% of his wins coming by way of knockout. Marriaga is known for his powerful and brute body shots. If Marriaga can land on Conlan in the pocket, the skinny Irishman's frame is in danger.
Michael "Mick" Conlan: 16-1 (8 KO), 30 years old, HT: 5'8″, Reach: 69″
Michael Conlan is the most decorated amateur boxer to emerge from the country of Ireland. Conlan's last fight was an absolute thriller. He knocked WBA World Champ Leigh Wood down in the first round. Conlan's Kryptonite reared it's ugly face though – he was unable to close the show. After pummeling Wood in the early rounds, Conlan may have exuded too much energy. Almost all of the late rounds were close judgments, but I was scoring them in Wood's favor. Going into the 12th round it was presumed Conlan was ahead by only one round. Then, Wood landed a devastating overhand right on Conlan, turning his lights off instantly. Conlan folded through the ropes four feet down into his father's arms sitting in his corner. Conlan was unconscious for more than a minute. Will the pressure placed on him by the hometown Belfast fans be too much?
Boxing Odds: Conlan (-1200), Marriaga (+650), O/U 8.5 Rounds
Conlan is a Swiss Army knife boxer. He has the talent to outbox Marriaga in orthodox or southpaw and leave with a win by decision, but will he? Conlan should go out and utilize his long and lanky jab to stay out of The Scorpion's poisonous range. It's easier said than done because Wood was able to encapsulate Conlan in the pocket and trade with him. The big question for professional fighters is how they will respond after being a knockout highlight reel. We saw it with Miguel Berchelt already this year, as he got slain into retirement by Jeremia Nakathila after the career destruction loss to Oscar Valdez. Will Mick Conlan be the next boxer that enters the career abyss?
I'll be rooting for Conlan but Marriaga +650 and his 26 KOs is too dangerous not to have some action on the amazing value.  If you're not that bold take Marriaga's moneyline at +650, but fortune favors the bold.
THE BET: Miguel Marriaga To Win By KO, TKO, DQ +850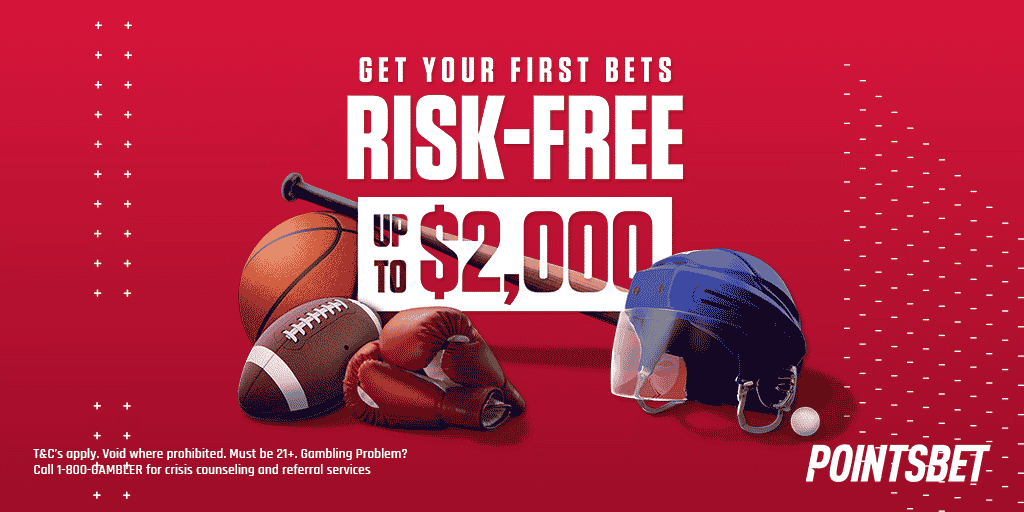 Boxing Odds, Picks, And Bets: Vergil Ortiz Jr. vs Michael McKinson
Michael "The Problem" McKinson: 28 years old, 22-0 (2 KO), HT: 5'9″, Reach: NA"
When you see a guy like Michael McKinson, that has 22 wins but only two knockouts on his record, you wonder if he will do any damage to Vergil Ortiz. The other question mark about McKinson's record is the strength of his opponents. Most of them have been journeymen. Two knockouts are silly for a professional fighter in these times. Good luck in the ring against Ortiz.
Vergil Ortiz Jr.: 18-0 (18 KO), 24 years old, HT: 5'10", Reach: 70″
Just like Conlan, Vergil Ortiz Jr. will be fighting in his hometown of Fort Worth, TX. He has already fought in the Dallas region multiple times so the pressure won't crack him. Ortiz has shown power throughout the 140 and 147-pound weight classes. Vergil Ortiz knocked Egidijus Kavaliauskas down four times and won via TKO in the eighth round. Ortiz stopped Kavaliauskas quicker than current belt holder and pound-for-pound titan Terence Crawford.
Boxing Odds: Ortiz Jr. (-1800), McKinson (+800), O/U 8.5 Rounds
Vergil Ortiz Jr.'s moneyline is extremely juiced and unless it's a parlay piece it's unplayable. Even Ortiz by knockout is -360, and the fight to go the distance at -350 aren't very intriguing either. So in order to have action on this fight, we're left to decipher what round will Ortiz dispose of McKinson. None of Ortiz's 18 knockouts have come after the ninth round 1:30 mark. I think we have found the play.
THE BET: Under 8.5 Rounds -110
Related Content