It's that time again; the NFL offseason turns over to fantasy football auction draft territory. I started playing fantasy football solely with this format; it's my home! Every year, draft sites such as Sleeper use formulas to project dollar amounts for each player. Unfortunately, you have to pay attention because your team may pay the projected dollar amount if you're on auto-draft. 
As you prep for your draft, I am looking at some fantasy football auction values and giving my thoughts on if I think they're too high, too low, or just right on spending values. I'm also throwing in some bargain players to watch. All pricing in this article is based on a $200 budget, PPR league, and an auction redraft rather than dynasty.
Exclusive SGPN Fantasy Football Content
Fantasy Football ADP Overdraft Candidates
Fantasy Football Trade Value Charts
---
Fantasy Football Auction Values: Too High, Too Low, and Bargains
Quarterbacks
Quarterback Priced Too High
Patrick Mahomes – $24
When I'm looking at this and labeling Patrick Mahomes and Justin Herbert as too high, it doesn't mean I think they are bad fantasy football quarterbacks to have. However, taking an eighth of my fantasy football auction budget for either of these players is more than I'm willing to spend. Patrick Mahomes is an electric quarterback that finished as the fourth-ranked fantasy football quarterback last year. But, he lost his top target Tyreek Hill in a trade to the Miami Dolphins. Hill was targeted 159 times last year. The next highest wide receiver on the Chiefs was targeted 83 times. I don't see JuJu Smith-Schuster replacing Hill's production, and because of it, I think Mahomes' fantasy football auction value is hurt.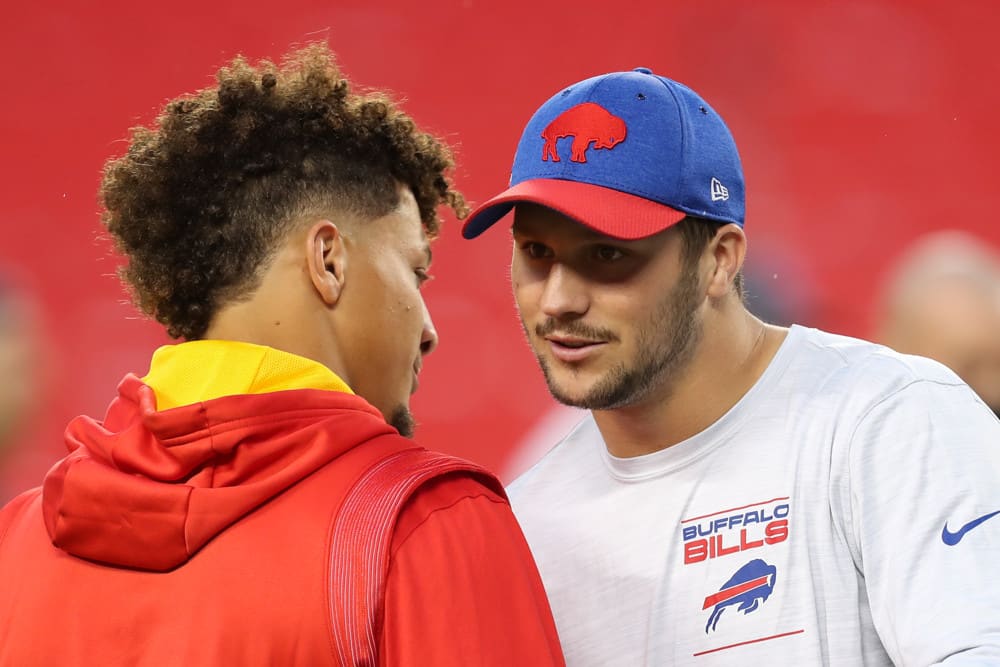 Quarterbacks Priced Right
Josh Allen – $28
Russell Wilson – $10
Over an eighth of your budget seems like a lot to spend for a quarterback. However, Josh Allen seems the one quarterback worth spending a good chunk of your budget. Allen finished as the top-ranked fantasy football quarterback last year after throwing for 4,407 yards, 36 touchdowns, as well as rushing for 763 yards and six touchdowns. That's 403 fantasy football points, whereas the second-ranked quarterback, Justin Herbert ($25), scored 380 fantasy football points. So Allen seems priced right as far as fantasy football auction values go.
Another quarterback that seems like a reasonable price point is Russell Wilson. Wilson finished as the fifteenth-ranked quarterback last year, despite missing three games and having a down year. After being traded to Denver, Wilson is healthy and has a new lease on life. He will be aided by a strong running game and a good defense, and I think he will finish higher than 15th this year. At $10, Wilson seems priced just right.
Quarterbacks Priced Too Low
Jalen Hurts – $14
Lamar Jackson – $16
Both Jalen Hurts and Lamar Jackson seem priced too low. The reason I feel they are too low is their rushing ability. Jalen Hurts finished as the ninth-ranked fantasy football quarterback and ran for 784 yards and ten touchdowns. Having A.J. Brown as a new receiver should help him elevate his passing game as well, meaning he should be able to put up better numbers than last year. If you don't want to spend for Allen's rushing upside, Hurts under $20 seems like a good deal.
Jalen Hurts on the run on 4th and 18 for the TD pic.twitter.com/4kVT2AO9LB

— Barstool Sports (@barstoolsports) December 6, 2020
Lamar Jackson is another quarterback who can put up a lot of fantasy football points with his legs. Lamar missed five games last year and still managed to rush for 767 yards. Unfortunately, the rushing touchdowns weren't there as much, hurting his value. If he had finished a 17-game season, his per-game numbers would have seen him finish with 4,082 passing yards and over 1,000 rushing yards. Unfortunately, both of these guys seem to have fantasy football auction values that are too low.
Bargain Quarterbacks
Derek Carr – $1
Kirk Cousins – $1
The current fantasy football auction values for Derk Carr and Kirk Cousins are one dollar. Carr finished QB14 last year with 4,804 passing yards, 23 touchdowns, and 14 interceptions. Now, Carr is reunited with former college teammate Davante Adams. Adams is considered an elite wide receiver despite being a little bit older now and should help elevate Carr's game on the field and in fantasy football. If you don't want to spend much of your fantasy football budget on quarterbacks, Carr is an excellent target at one dollar, as I think he'll be a top-10 fantasy quarterback this year.
Kirk Cousins is another quarterback whose fantasy football auction value seems like a bargain. I realize Cousins has been criticized for his ability to get the job done consistently on the field. However, he finished as the 11th-ranked quarterback in fantasy football last year. Cousins has one of the best wide receivers to throw to in Justin Jefferson, and Adam Thielen is still a very reliable vet who missed some games last year. Cousins has excellent value if you only want to spend a dollar on a quarterback or even as a backup quarterback.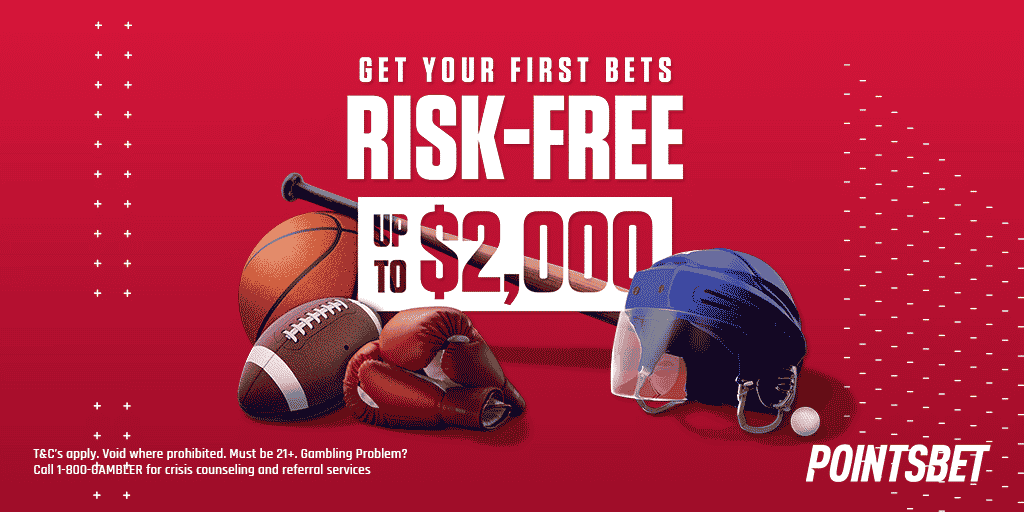 ---
Running Backs
Running Backs Priced Too High
Christian McCaffrey – $65
Aaron Jones – $46
Let's start with the elephant in the room. There isn't any doubt about Christian McCaffrey's ability on the field when he is healthy. However, looking at the fantasy football auction values, I can't bring myself to condone spending $65 on a player with injury struggles. The second-highest auction value out of all players has 667 yards and six touchdowns over the past two years! So he feels overpriced and should only be taken by those who want to play the risks.
Aaron Jones, the 13th-ranked running back from last year, also feels overpriced. Jones is very talented but started to see his carries slip the previous year as the team got AJ Dillon more involved. Without Davante Adams on the team to help stretch the field in the passing game, I think the run game takes a step backward, which is more bad news for a running back who may have already started seeing his value take a step back. For comparison, you can get last year's fifth-rank running back, James Conner, for just one dollar more and the 12th-ranked running back from last year for a lot less (see bargains).
Running Backs Priced Right
Najee Harris – $55
James Conner – $47
Last year, Najee Harris finished as the fourth-ranked running back in fantasy football. Looking at fantasy football auction values, a little over a fourth of the budget might be just what is needed to get an elite running back on your team. Harris is entering his second year, and I think he'll have more value with Mitchell Trubisky at the helm. It's hard to spend so much of your draft capital, but sometimes you have to for elite players, and Harris is an elite player.
James Conner finished as the fifth overall fantasy football running back last year, with Chase Edmonds taking carries. With Edmonds in Miami, Conner should continue to flourish in a fast-moving offense. If he absorbs all of Edmonds' workload from last year on top of his workload, he will finish with 1,344 rushing yards, 17 touchdowns, 686 receiving yards, and three receiving touchdowns. That seems worth the $47.
Running Back Priced Too Low
Elijah Mitchell – $27
This pick comes with a little caveat on if he continues to carry the workload like last year or if Kyle Shanahan decides to frustrate us with multiple running backs like normal. Through 11 games last year, Mitchell finished just under 1000 yards with five rushing touchdowns. His per-game average would have seen him finish with 1488 rushing yards, seven rushing touchdowns, 29 receptions, 211 receiving yards, and two receiving touchdowns. While fantasy football auction values are always hard to nail as an exact science, $27 seems too low if he remains the run-heavy 49ers' undisputed starter.
99 seconds of Elijah Mitchell making plays pic.twitter.com/F3kIiC7INC

— Ian Hartitz (@Ihartitz) November 30, 2021
Bargain Running Back
Cordarelle Patterson – $1
When reviewing fantasy football auction values, it's confusing to see the 12th-ranked fantasy running back from last year at only one dollar. Yes, I know the Falcons aren't a powerhouse, but Patterson was the most fantasy-reliable player on the team last year, and I'm not sure that changes this year. Patterson's ability to contribute in the run and passing game should keep him valued at more than one dollar, even if other players get involved this year. Last year he combined for 1,166 yards and 11 total touchdowns. So why he's valued at $1 is beyond me.
---
Wide Receivers
Wide Receiver Priced Too High
Ja'marr Chase – $36
Look, I know Ja'Marr Chase's rookie season was nothing short of spectacular as he shocked the world and finished as the third wide receiver in fantasy football. However, I think some better defenses started figuring out how to slow him a bit more, and I expect that to carry over into 2022. Even though he had some fantastic games and five games over 100 yards, he also had six games under 50 yards. If Tee Higgins stays healthy and defenses draw attention to stopping Chase, Higgins may cut into some of Chase's production. Chase will have a good year, but looking at all the fantasy football auction values of wide receivers shows him higher than Stefon Diggs ($29), CeeDee Lamb ($27), and Mike Evans ($23), which makes him seem priced too high.
Wide Receiver Priced Right
Tyreek Hill – $24
Tyreek Hill's value takes a big hit as he moves from Patrick Mahomes to Tua Tagovailoa. However, his auction value appropriately took a hit too. Hill is currently priced at $24, only three dollars above Diontae Johnson and four dollars above D.K. Metcalf. This feels appropriate given that Hill is still one of the fastest receivers in the league and should be able to find the space to get separation from defenses often.
Wide Receiver Priced Too Low
Jerry Jeudy – $12
I know it's hard placing fantasy football auction values on previously injured players; however, I think Jeudy has the talent and skill to succeed with Russell Wilson slinging the ball in Denver. It's hard to measure his success based on last year's squad, where Tim Patrick finished as the top wide receiver of the Broncos. Look for Wilson to use Jeudy in the passing game, similar to how he used Tyler Lockett. Lockett finished as the 11th-ranked wide receiver last year. I think Jeudy ends in the top-18 of fantasy football receivers, and his cost puts him more at 22nd.
Bargain Wide Receiver
Adam Theilen – $5
Vikings' WR Adam Thielen finished as the 27th-ranked receiver last year while missing four games. He had ten receiving touchdowns, his second double-digit touchdown year in a row, and was on schedule for under 1,000 yards. Theilen is reliable and has been with Kirk Cousins long enough that Cousins knows Adam can trust him. The fact that he's tied for 33rd in fantasy football auction values after finishing 27th in a year he missed games makes him feel like a tremendous bargain. Even if you put him in as your WR3 or flex position, five dollars seems priced as an excellent bargain for a receiver with a double-digit touchdown upside.
How in the world did Adam Thielen come down with this TD grab? Also a perfect throw by Cousins.pic.twitter.com/ay9xr0viJS

— Ari Meirov (@MySportsUpdate) November 17, 2020
---
Tight Ends
Tight End Priced Too High
Travis Kelce – $35
I know Travis Kelce finished as the second overall tight end last year, but this year at $35 seems priced too high. Also, the Chiefs lose Tyreek Hill, which will allow more focus on stopping Kelce. The first overall tight end last year, Mark Andrews, shouldn't take any steps back and is priced six dollars cheaper at $29. I'd feel better about spending $29 on Andrews than I do spending $35 on Kelce.
Tight End Priced Right
George Kittle – $14
Even though it's hard to spend money on tight ends, George Kittle at $14 seems like a fair price. Kittle finished as the fourth overall tight end last year while missing three games. His value will be dependent on who is quarterbacking the 49ers and their success; however, his high motor and athletic ability keep him a valuable fantasy football asset.
https://twitter.com/NFL/status/1293932826912382976?s=20&t=ofTj7wLVgc4ecO0br7P9Ig
Tight End Priced Too Low And A Bargain
Dawson Knox – $2
The number six fantasy football tight end from last year was Dawson Knox. Yet, this year he finds himself priced as the 12th-ranked tight end at just two dollars. Not only does this seem low, but it also seems like a great bargain. Allen can sling the ball, as we saw in his numbers posted earlier, and not every target can go to Stefon Diggs. I expect Knox to finish as a top 10 tight end in fantasy football, meaning his two-dollar price point is too low.
Related Content