We are only a few months away from the kickoff of Major League Football. The season is set to start in August with training camps, player and coaching announcements already being solidified as the season gets closer to starting. The Ohio Force coaches are an experienced crew. Several have more than 30 years of coaching background. They will look to quickly mold the team into a winning franchise. Here is a breakdown of the key staff members.
More MLFB News From SGPN
Arkansas Attack Coaches Breakdown
Virginia Armada Coaches Breakdown
Alabama Airborne Coaches Breakdown
Major League Football: A New Spring Football Shakeup?
Major League Football Signs First Quarterback and More Details About MLFB Players, Cities, and Contracts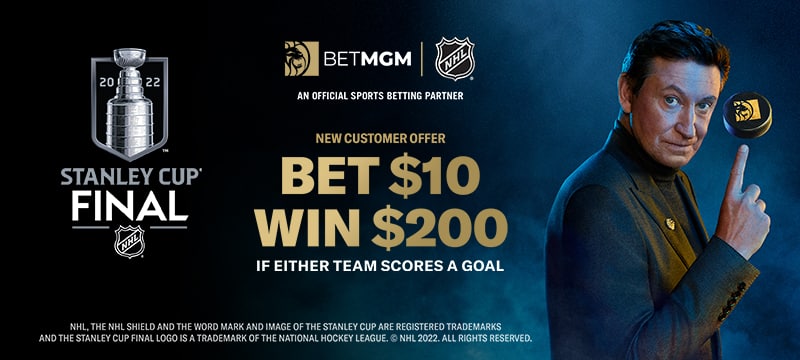 MLFB Coaching Staffs: Ohio Force Coaches Breakdown
Head Coach/Defensive Coordinator – Bill Conley
The Ohio Force secured a head coach with the ability to develop a winning culture for young programs. As the head coach at Ohio Dominican, he went 2-8 in his first season. After that, he led the Panthers to five straight winning seasons including back-to-back division championships and one conference title. Each of those seasons came with at least 10 wins on the year.
Despite his defensive background, Conley brings with him a wealth of success on the offensive side of the ball. Year over year, his running backs continued to improve while setting new school records in the process. His roster in 2014 also featured quarterback Mark Miller, who was a Harlon Hill Trophy finalist.
One of the skills that will serve Conley the most in this new league is his eye for talent. Conley served as the recruiting coordinator at Ohio State for several years. Among his most notable players are Chris Spielman, Pepper Johnson, and Mike Vrabel. He knows how to recognize and develop professional talent which is valuable in any emerging league.
Conley will also serve as the defensive coordinator bringing his extensive experience on that side of the ball.
Offensive Coordinator/Offensive Line Coach – Mitch Browning
It's clear the Force wanted a coaching staff with long track records for success. Browning carries with him more than three decades of coaching experience. Among his many accomplishments was his time in Minnesota where he helped the Golden Gophers play in five bowl games between the 2003 and 2006 seasons. Among the more recognized names on his roster at the time was wide receiver Eric Decker who went on to play for the New York Jets.
Another of the more successful players on his offense was former Dallas Cowboys running back Marion Barber III. In Browning's run-heavy offense, Barber rushed for back-to-back 1,000-yard seasons in his last two years with the program. In 2003 he was joined by Laurence who also reached the 1,000-yard mark with Barber in the 2003 season.
Browning also served as the co-offensive line coach for the Tennessee Volunteers in 2009. His line led the SEC allowing only 12 sacks all season. They also paved the way for running back Montario Hardesty to rush for over 1,300 yards and 13 touchdowns that season.
Quarterback/Wide Receiver Coach – Morris Watts
Watts has been a coordinator or coach in some capacity since 1961. Some of his highlights include a stint coaching Cliff Stoudt of the Birmingham Stallions of the USFL in 1984. Stoudt threw for over 3,100 yards that season and finished as a top 5 quarterback in the league that season. He also coached Vinny Testaverde during his time as a quarterback's coach with the Tampa Bay Buccaneers in 1991.
Morris helped the Michigan State Spartans win three bowl games in four appearances between the 1986 and 1990 seasons. One was a Rose Bowl win against the USC Trojans led at the time, by Rodney Pete. He will offer value not only to his players but to his fellow Ohio Force coaches.
Running Back Coach – Reggie Mitchell
Mitchell is another member of this coaching staff with more than 30 years of experience. In his time as a running backs coach, Mitchell has coached a dominant Illinois backfield that claimed back-to-back Big Ten rushing titles in 2006 and 2007. Featured in that running back stable was former Pittsburgh Steeler, Rashard Mendenhall who ran for 1,681 yards and 17 touchdowns in 2007.
He also spent two seasons as the running backs coach in Arkansas. There, he helped Rawleigh Williams III run for 1,360 yards and 12 touchdowns in the 2016 season. Also in that backfield was Devwah Whaley who is currently a member of the Houston Gamblers of the USFL.
Ohio Force Coaches – Defense
Defensive Line Coach – Winfield Garnett
Coach Conley is bringing Garnett with him from his time at Ohio Dominican. Garnett served in this very capacity with the Panthers and will resume that role for the Force under his former head coach. He is a former defensive tackle with Big Ten experience playing for Ohio State from 1994-1997. In that time, he registered 83 total tackles, 66 tackles for loss, and 6.5 sacks.
As a coach at Ohio Dominion, his defensive line was responsible for 127 total sacks between the 2010 and 2015 seasons. In 2013, his squad exploded for 42 sacks on the season. He is one of the Ohio Force coaches who has familiarity with his head coach's defensive strategy which will help bring his unit together quickly.
Defensive Backs Coach – John Lovett
Lovett started his coaching career in 1976 at Saint Joseph Regional High School. He has gone on to coach in several prestigious programs such as Auburn, Clemson, and Ole Miss. He has most recently spent time with the Philadelphia Eagles in the 2013 and 2014 seasons. His defensive backfield was responsible for 21 interceptions during his time with the team.
Linebackers Coach – Ted Daisher
Coach Daisher has spent time as an outside linebackers coach in Eastern Michigan and East Carolina. He has also been a part of the defensive coaching staff of several NFL teams. These include time spent with the Oakland Raiders, the Philadelphia Eagles, and the Cleveland Browns. He was also the head coach of the Hamburg Sea Devils of the European League of Football.
Stay Tuned For More MLFB News
Keep coming back for more updates on the MLFB.  From coaching hires to player signings, the Sports Gambling Podcast Network will continue to track and report on all the news related to the MLFB and its updates as they quickly approach training camps, and their demo season, before diving even deeper into a full league and full season next year.

RELATED CONTENT