We're back with the second installment of our Fantasy Football ADP Battles. We now shift to the Running Back position to break down ADP discrepancies, comparing my RB Rankings to the Fantasy Pros ECR (Expert Consensus Rankings). The top RB assets are well established by the public at this stage of the offseason, so we're aiming our conversation to mid-round draft options. While there are many discrepancies from my rankings to FantasyPros, we'll focus on Running Backs who I hold in higher favor. So let's dive in and break down the best options outside the Fantasy Pros top 20 ECR for Running Backs.
EVEN MORE SGPN FANTASY FOOTBALL CONTENT
Late Round Fantasy Sleepers: The Juice Is Worth The Squeeze
Fantasy Football Dynasty Trade Value Chart – June 2022 Update
Fantasy Football ADP Battles: Quarterbacks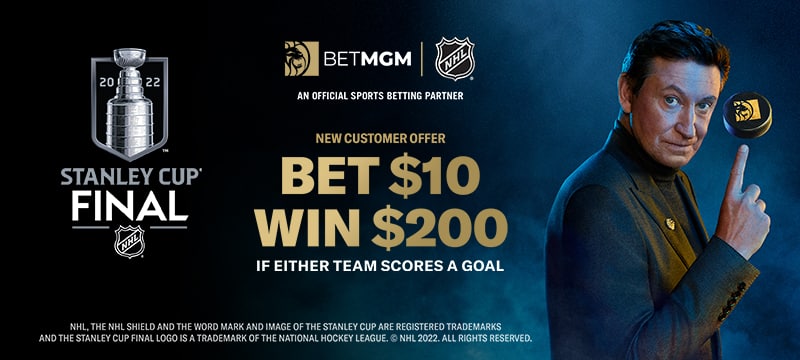 ---
Elijah Mitchell
Fantasy Pros ECR: RB24  My Rank: RB15
I hold Elijah Mitchell in very high regard entering the 2022 campaign. Mitchell blasted onto the scene in San Francisco last season as he averaged 100 all-purpose yards per game played as a rookie. He appeared in just 11 games last year and still finished with the 8th best rushing total in the NFL. Mitchell ran for 963 yards on just 207 attempts and hauled in 19 catches for 137 receiving yards. Had Mitchell played out an entire season, he would have finished close to 1700 total yards based on his pace of production.
There's a ton of upside playing in the 49ners offense as a Running Back. Kyle Shanahan's outside zone run scheme allows a Running Back to make one cut and accelerate through sizable gaps upfield. The 49ers ranked 5th highest in rushing volume and 7th highest for total rushing production last season, and I'm betting on them to climb even higher in these ranks for the upcoming season. San Francisco will hand over the offense to QB Trey Lance. Lance is a young, athletic, and mobile quarterback; the 49ers offered him sporadic opportunities to run the ball last season, despite being the backup to Jimmy Garoppolo. Lance would run the ball 16 times in the one game he started for 89 yards. His rushing ability should boost Mitchell's upside as it will be difficult for defenses to predict and anticipate play calling.
Elijah Mitchell is FantasyPros RB24; that would put him in round 6 in 18-player SF drafts. However, I'm willing to take him a round or two higher if my draft starts to over-prioritize the Running Back position. The only issue I have with his potential production is pass-catching. I have him at RB15 in PPR formats because I expect him to hit double-digit touchdowns this year. Mitchell had six total touchdowns last year, and he would have flirted with ten had he not missed six games. He's a must-own player in all fantasy formats based on his ADP and overall upside. Be sure to get him on your shortlist come your Fantasy draft.
99 seconds of Elijah Mitchell making plays pic.twitter.com/F3kIiC7INC

— Ian Hartitz (@Ihartitz) November 30, 2021
---
Ronald Jones II
Fantasy Pros ECR: RB40 My Rank: RB25
Ronald Jones had a poor showing last season with the Tampa Bay Buccaneers. He often appeared out of sync with the offense and was punished for it repeatedly. Despite being available for 16 games, Jones would only receive 101 total rushing attempts; that's 91 fewer attempts from his 2020 campaign when he played two fewer games. Jones competed with Leonard Fournette for playing time, and it didn't go very well. Fournette finished the year with 1266 all-purpose yards and ten total touchdowns. Ronald Jones, on the other hand, didn't even crack 500 total yards.
We fast forward to this upcoming season, where Jones is now in Kansas City with potentially greener pastures ahead. He's now competing against Clyde Edwards-Helaire and veteran Jerick McKinnon for touches and playing time, both of whom I favor far less than Ronald Jones. Nevertheless, Kansas City offers a perfect scenario for Ronald Jones to bounce back this season, potentially to the production level we saw in the 2020 campaign when he compiled 1143 all-purpose yards.
The Chiefs signed Ronald Jones in Free Agency because they didn't and still don't trust Edwards-Helaire to carry the ball with significant volume. Helaire was the Chiefs first-round pick a few seasons ago but hasn't lived up to the hype. He also hasn't been super durable; he played in 13 games his rookie season but just ten last year. Conversely, Jones has been available for 14+ games in three straight seasons.
While Helaire put up similar numbers to Jones through his first two seasons, I expect Jones to win this position battle and take the bulk of available touches within this group. He's simply the better running back, and that will come to show in training camp or early in the season. The competition is too thin, and the offense is too explosive to let Jones fall beyond RB30, let alone RB40. Expect Fantasy Pros and other platforms to upgrade his ADP the closer we get to week one; for now, he'll remain a steal in your drafts. Jones' current value drops him somewhere in round 11; that won't last long; grab the bargain while you still can!
.@rojo will have ___ touchdowns this season⁉️ pic.twitter.com/spB9CDk0qp

— Kansas City Chiefs (@Chiefs) April 7, 2022

---
Damien Harris
Fantasy Pros ECR: RB29 My Rank: RB24
I feel like many wrote off Damien Harris this offseason. All the narratives I hear about the New England backfield suggest that Harris is in a committee; he won't demand significant touches and isn't that much better than his backup in Rhamondre Stevenson. I'm afraid I have to disagree on all fronts. Harris was a touchdown machine last season, racking up the second most rushing touchdowns scored (15), only behind Mr. 1.01 himself, Jonathan Taylor (18). Harris also finished 10th in total rushing yards (929) on just 202 attempts; that's 4.59 yards per carry.
So what's not to like in this scenario? I can sympathize with someone who believes he'll regress in total touchdowns, but at the same time, I don't see him scoring less than 9, not with his given red zone usage. Harris was second in the league for rushing attempts inside the 10-yard line last season, again; only behind Jonathan Taylor. Harris led the league for rushing yards gained inside the 10-yard line with 78. If he's in an RB committee, then the committee doesn't exist in the Red Zone because that's Harris' territory, clear as day.
The Patriots leaned heavily on the run game last season; they ranked 8th in total rushing volume and attempts. I expect to see a similar volume on the ground this year, so as long as Harris is healthy, I expect him to produce. Harris is the best RB on the Patriots roster; I understand Belichick will use a healthy rotation of talent, but that shouldn't be a cause of concern. Very few backfields in the NFL offer a pure-bread cow-bell running back. He has nearly identical stats as the best RB in the league when you compare red zone opportunities and scoring; he may have a little less upside up the rest of the field, but he can finish when it counts.
DAMIEN HARRIS. BEASTMODE. #ForeverNE

📺: #NEvsNYJ on CBS
📱: NFL app pic.twitter.com/3n94YA52iC

— NFL (@NFL) September 19, 2021