The NHL Stanley Cup Playoffs are not disappointing! We've had a long overtime game, a few back-and-forth affairs, and a few top teams flexing their muscles. Things get interesting tonight with the Game 3s getting underway, meaning that the home-ice advantage is shifting. Let's get into our NHL Playoffs Picks and DraftKings DFS Stacks, Goalie, and Lineup for tonight!
EXCLUSIVE SGPN NHL PLAYOFFS CONTENT
Atlantic Division: Odds, Schedule, & Picks
Metropolitan Division: Odds, Schedule, & Picks
Central Division: Odds, Schedule, & Picks
Pacific Division: Odds, Schedule, & Picks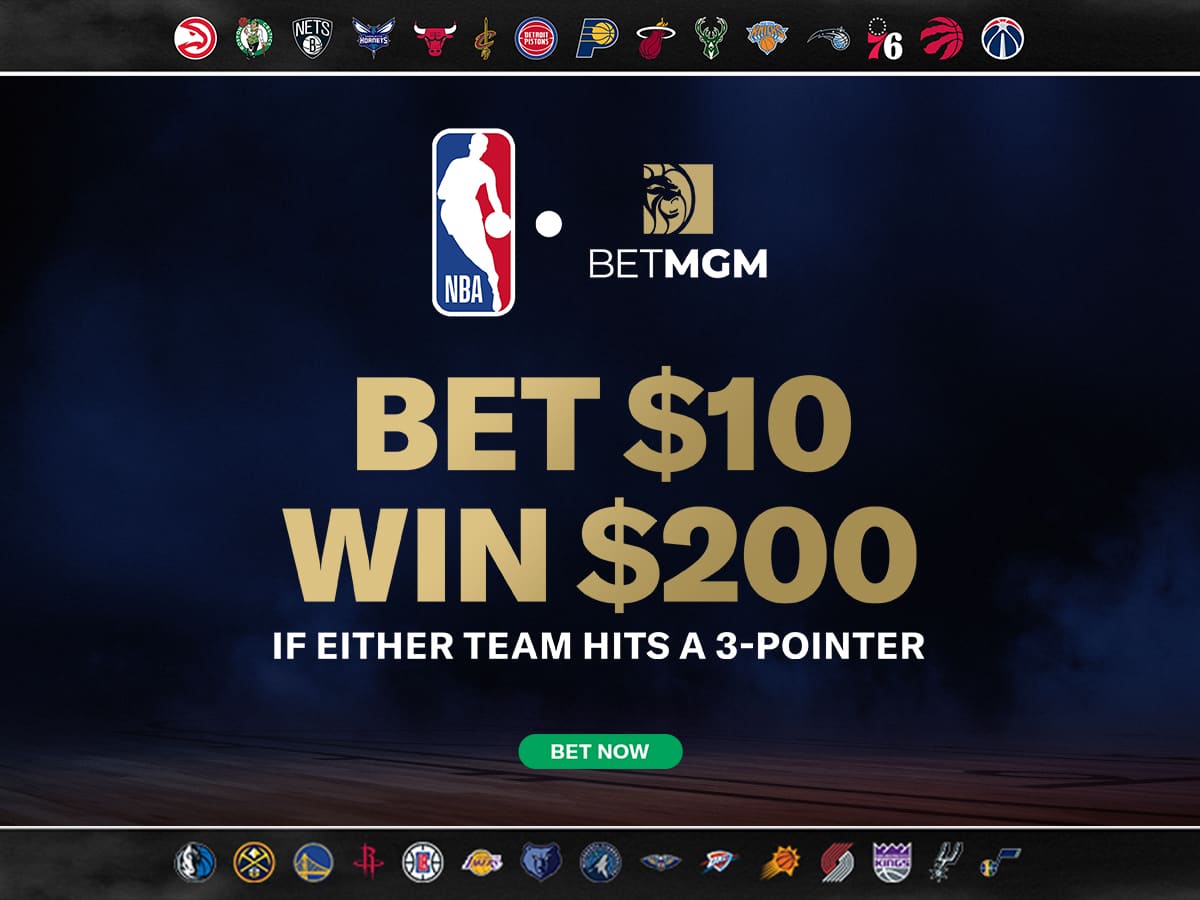 NHL Playoffs Picks for Friday, May 6th
Carolina Hurricanes vs. Boston Bruins – Game 3 (7 p.m. ET) – CAR leads 2-0
Game 1: Hurricanes 5-1
Game 2: Hurricanes 5-2
Moneyline: Hurricanes +110 | Bruins -130
Total: Over 5.5 (-120) | Under 5.5 (+100)
The series shifts to Boston after two big home wins by the Hurricanes. Carolina dominated the Bruins in the regular season and that continued in the first two games. But it's hard to win on the road in the playoffs.
On top of that, there are even more questions in Carolina's crease. Frederik Andersen is still out, Antti Raanta left Game 2 in the first period and is questionable after skating on Thursday, so it'll likely be Pyotr Kochetkov again in Game 3. The young goalie played well in relief, making 30 saves on 32 shots in the victory. He also didn't back down from Brad Marchand.
Brad Marchand cross-checks and slashes Hurricanes goalie Pyotr Kochetkov.

The kid isn't fazed. pic.twitter.com/poVSgJZ9Eo

— Ryan Gilbert (@RGilbertSOP) May 5, 2022
The Bruins are favored and I think this is the do-or-die game for Boston. There's not much hope for the B's if they fall behind 3-0 to the Hurricanes. They're going with Jeremy Swayman in net, but it may not make a difference.
I think the Bruins should be able to sneak a win or two in this series, but I'm not -130 confident in Game 3. I'll take the plus money on both the side and total.
NHL Playoffs Picks: Hurricanes (+110) | Under 5.5 (+100)
---
Toronto Maple Leafs vs. Tampa Bay Lightning – Game 3 (7:30 p.m. ET) – Tied 1-1
Game 1: Maple Leafs 5-0
Game 2: Lightning 5-3
Moneyline: Maple Leafs -110 | Lightning -110
Total: Over 6.5 (+100) | Under 6.5 (-120)
This series is not disappointing. Toronto made a statement in Game 1, but Andrei Vasilevskiy and the Lightning bounced back in Game 2, as they always do. The series now goes back to Tampa Bay with both the game and series winner at pick'em odds.
I'm leaning to the home team in this one. The Bolts were 27-8-6 at home in the regular season and won the last meeting against the Leafs 8-1. Toronto, on the other hand, went 23-13-5 on the road as opposed to 32-9-2 at home.
NHL Playoffs Picks: Lightning (-110)
---
Minnesota Wild vs. St. Louis Blues – Game 3 (9:30 p.m. ET) – Tied 1-1
Game 1: Blues 4-0
Game 2: Wild 6-2
Moneyline: Wild (-110) | Blues (-110)
Total: Over 6.5 (+100) | Under 6.5 (-120)
It's been a back-and-forth series between these Central Division rivals. The Wild played well in Game 1 but were shutout 4-0 by Ville Husso and the Blues. They bounced back in Game 2, however, with a decisive 3-0 lead after the first period and 6-2 final score.
Home-ice advantage is huge in the playoffs and that is once again the way I'm going in this game. The Blues were 26-10-5 at home this season and the home team has won six of the last eight meetings. In fact, the Blues are 7-0-0 at home against the Wild since 2020, outscoring them 35-16.
NHL Playoffs Picks: Blues (-110)
---
Edmonton Oilers vs. Los Angeles Kings – Game 3 (10 p.m. ET) – Tied 1-1
Game 1: Kings 4-3
Game 2: Oilers 6-0
Moneyline: Oilers (-145) | Kings (+125)
Total: Over 6.5 (+100) | Under 6.5 (-120)
I said that it was time for the Oilers' big guns to put up or shut up in Game 2, and they definitely put up. Leon Draisaitl opened the scoring, Connor McDavid had two assists, and Evander Kane picked up three points (two goals, one assist). Mike Smith rebounded from his Game 1 gaffes for a 30-save shutout.
The pressure is off of the Oilers (for now) and they have the blueprint for how to beat the Kings. Los Angeles may get a boost from its home crowd, but it wasn't too beneficial in the regular season. The Kings went just 21-16-4 at home this season while the Oilers had a similar road record of 21-15-5.
Edmonton is the better team and the Oilers should take control of the series against a Kings team without Drew Doughty (out for season) and Viktor Arvidsson (questionable).
NHL Playoffs Picks: Oilers (-145)

---
---
NHL Playoffs DraftKings DFS Stacks, Goalie, & Lineup for Wednesday, May 4th
Matthews (20.6 FPPG), Marner (15.3 FPPG), and Bunting (9.0 FPPG) play on Toronto's top line with the dynamic duo on the power play as well.
I know, I'm really going out on a limb here with this stack –– but it's worth it. Matthews had three points in game one and two more in Game 2. He has 111 points (62 G, 49 A) in 75 total games this season. He also has 357 shots (4.76 per game) to give him a solid floor and he's likely to hit the 5+ SOG bonus.
Auston Matthews blasts a power-play goal for his first of the playoffs! pic.twitter.com/kqTDd0h5tM

— Hockey Gambling Podcast (@HockeySGPN) May 3, 2022
Marner scored in each of the first two games of this series to end his long playoff drought. He also had two assists in Game 1 and one in Game 2, for over 25 FPTS in each game. Marner is up to 102 pints (37 G, 65 A) in 74 games.
Bunting rounds out the line. He missed Game 1 with an undisclosed injury, but scored a goal in 15 minutes in Game 2. For $3,900 he's a good option to round out the stack and take the average price down to a more manageable $6,967.
NHL DFS Lineup – Value Stack: STL3/PP – Brayden Schenn (C, $3,300) – Jordan Kyrou (W, $4,600) – Torey Krug (D, $4,500)
Schenn (9.2 FPPG), Kyrou (11.0 FPPG), and Krug (9.0 FPPG) are three solid depth options for a value stack on Friday night.
I'm going with a Blues stack again, but with a wrinkle. We have Schenn and Kyrou joining Krug this time.
Schenn seems to be a steal at only $3.3k. He had 59 points (24 G, 34 A) in 62 regular-season games and picked up a power-play assist in Game 1. He was also robbed on the power play in a frustrating Game 2. Schenn centers the third line with Kyrou and is on the second power-play unit with Kyrou.
Kyrou gives us some exposure to the top power-play unit. He's also been productive for the Blues with 75 points (27 G, 48 A) in 74 regular-season games and a power-play goal in Game 2.
Krug didn't find the scoresheet in Game 2 after picking up three assists in Game 1. He did have four shots and a blocked shot for 7.3 FPTS, which isn't a bad floor. Krug hit 7.3 FPTS or higher in four straight games and eight of his last nine –– including 18.4+ in three of those games.
At just over $4,100 per player, I'll take this value stack that gives us exposure to both power-play units and a duo on the third line.
Top NHL Playoffs DFS Goalie: Ville Husso (STL – 26-8-6, # so, 2.56 GAA, .919 SV%, 16.2 FPPG)
Husso was tremendous in Game 1 with a 37-save shutout (38.9 FPTS) but allowed five goals on 27 shots in Game 1 for -2.1 FPTS. However, I'm trusting Husso at home.
The Finnish netminder went 15-3-2 with a sparkling .926 SV% and 2.34 GAA in 21 home games this season. The Blues stifled the Wild in Game 1 and they should look to do that again at home.
DraftKings DFS: Final pieces to round out the lineup
If you use both stacks and Husso, you're left with just $9,100 to spend on a defenseman and utility. I went with T.J. Brodie (TOR D, $2,600) and Evander Kane (EDM W, $6,200) with $300 left over.
Brodie is near the minimum price and has a solid floor as a second-pair defenseman. He should get a few blocks and could pick up a point for a dynamic Leafs team.
Kane has been great for the Oilers. He had 13.1 FPTs in Game 1 and 29.5 FPTS in Game 2. He has 42 points (24 G, 18 A) in 45 games with the Oilers (13.4 FPPG).
---
RELATED CONTENT