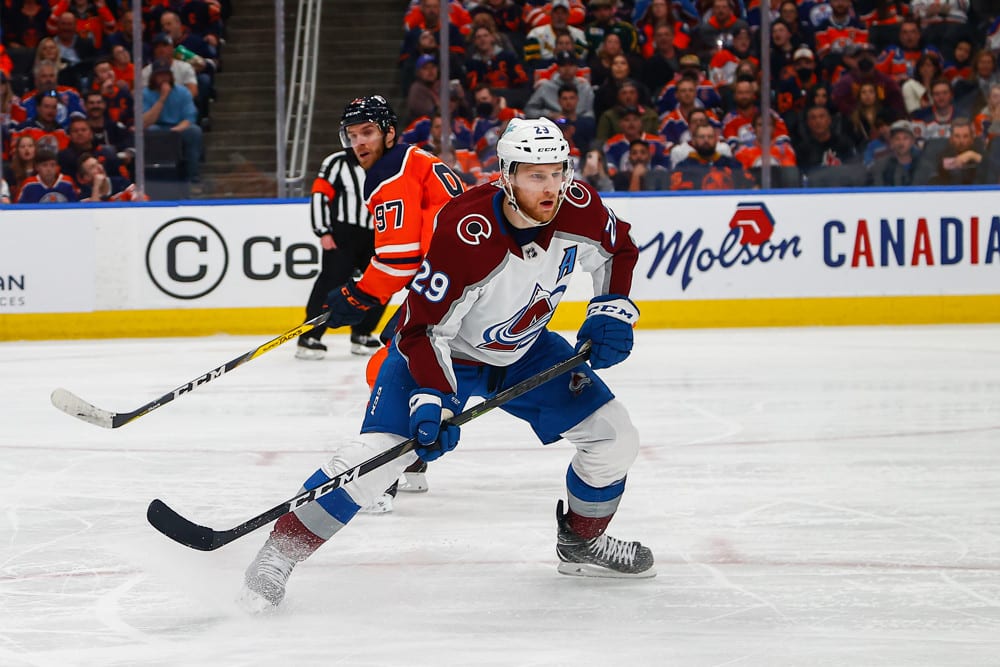 It's the best time of year, hockey fans: the NHL Stanley Cup Playoffs! The season is wrapping up and the 16-team NHL playoffs field is set. There's excitement in the air and everyone is looking for an angle to get some money down before the NHL playoffs get underway. You've probably heard of Best Ball in one form or another (likely fantasy football), but Underdog Fantasy offers Best Ball for all sports, including the NHL Playoffs! Underdog Fantasy has "The Big Zamboni" contest as a 2022 NHL Playoffs Best Ball competition.
What is NHL Playoffs Best Ball?
It's simple. A league is comprised of six teams in a 12-round snake draft with a 30-second pick clock. You draft a team of 12 players, but only six of those players are in your final lineup: one center, one winger, one defenseman, one goalie, and two flex spots. So if a few of your players have dud rounds or get eliminated early, it doesn't mean that you're out of it. As long as at least six of your players are active, you have a chance.
SIGN UP AT UNDERDOG FANTASY USING PROMO CODE SGPN
---
How does Underdog Fantasy The Big Zamboni NHL Playoffs Best Ball work?
As mentioned above, entrants select a team of 12 players. Those 12 players accumulate points throughout the duration of the playoffs, split into each round (First round, Conference Semifinals, Conference Finals, Stanley Cup Final). There are no waivers, pickups, or trades. The 12 players you draft are the 12 players you have for the entirety of the playoffs.
For the first round, the top two of every "league" of six people (760 6-person groups total) will advance into 304 groups of five people. The top person in those groups after the second round will advance to Round 3 in 38 groups of eight people. That's when it gets to crunch time. Only one person out of those eight people will advance to Round 4 (the Stanley Cup Final). Those 38 people will compete for all of the glory.
---
Underdog Fantasy The Big Zamboni NHL Playoffs Best Ball: Scoring
Here is the scoring for NHL Playoffs Best Ball:
Skaters
Goal: 6.0
Assist: 4.0
Power-play point: 0.5
Shot: 1.0
Hit: 0.5
Block: 1.0
Goalies
Win: 6.0
Save: 0.6
Goal against: -3.0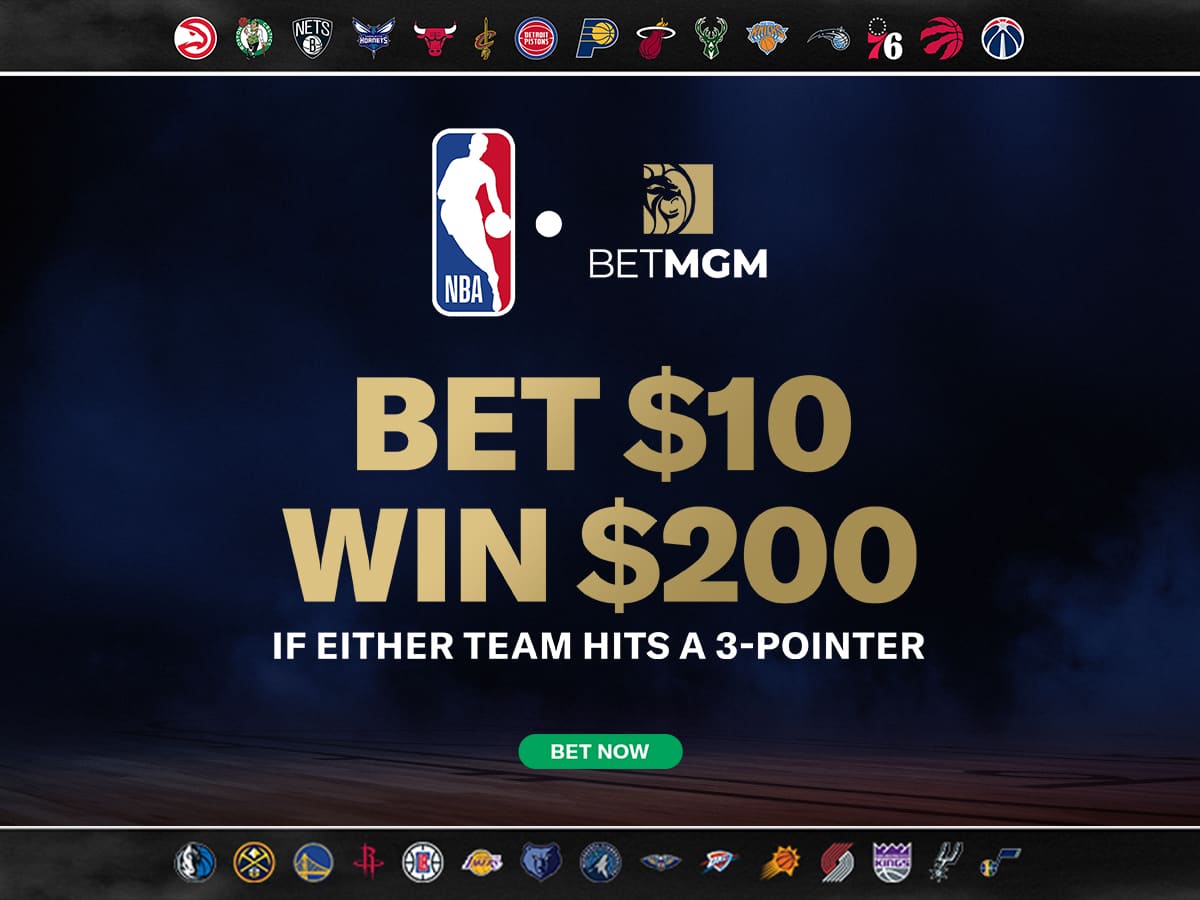 ---
Underdog Fantasy The Big Zamboni NHL Playoffs Best Ball: Draft Strategy
There are a variety of different strategies you can use for NHL Playoffs Best Ball. I'll run through a few of them.
Stack top teams
Targeting top teams is one of the main ways to go and be successful (in my opinion) in the NHL Playoffs Best Ball tournament.
This year, the Colorado Avalanche are huge favorites to win the Western Conference at +140 or better. Having a few of their players in a stack can give you a core group that you should be able to rely on to produce in all four rounds. However, because they're so good, you run into the risk of them winning a short series early on and handcuffing you there.
The Calgary Flames are the other favorites in the West at +350 or better. Both top teams should have relatively easy paths to at least the Western Conference Final, where they could face off against each other.
The Eastern Conference is a bit more open. The Florida Panthers (+275 or better) are the favorites, but the Toronto Maple Leafs, Carolina Hurricanes, and Tampa Bay Lightning are all around +500 to +600 to win the East.
I would try to get at least three players from at least two of these teams (Avalanche, Flames, Panthers) with two (or more) players each from some combination of Toronto, Carolina, and Tampa Bay.
Rather than targeting only the top teams, you could go in the other direction with the…
Best player available
It's not fancy. It doesn't involve much preparation, hard work, or mind games. With half of your roster ending up on the bench, taking the best player available could be a viable strategy.
The worst-case scenario is that a certain player ends up losing in the first round. However, that player can still help you advance out of the first round if that does happen. The absolute worst-case scenario is that his team gets swept and he only has four games to put up points. But that's why using this strategy can be boom or bust. If you pick a few top guys on teams that make deep runs, you're in the clear. As long as you have a majority of your players left as the rounds advance, you have a chance to win.

Cinderella Story
This strategy is a bit of a mix of both of the above. While players from the top teams I mentioned above will go off the board early, you can sneak in a stack of a few star players from underdog teams.
For example, the New York Rangers have more than a few top guys that seem to get drafted too late. A stack including a few of Mika Zibanejad, Artemi Panarin, Chris Kreider, Adam Fox, and Igor Shesterkin could do wonders if the Rangers make it out of the first round.
Don't overlook defensemen
Given Underdog Fantasy's NHL Playoffs Best Ball scoring system, drafting defensemen in the later rounds could prove to be a good strategy. They are likely to rack up hits and blocked shots while also contributing offensively themselves. While many will look to the top-line forwards, a top-four defenseman on a good team will go a long way –– especially those that play on the power play.
Goalies are golden
Finally, make sure you aren't left out in the cold between the pipes. Drafting a goalie that will be playing in the Conference Finals or later is crucial. Those extra points in the final round could be the difference between winning and losing.
It's a lot easier said than done, however. Only a few teams really have a clear goalie picture heading into the playoffs. The Hurricanes, Penguins, and Predators are currently without their starting goalies, and a few other teams have been splitting time in the crease. The Bruins, Wild, and Blues are among them.
Make sure you draft a healthy goalie that has a good chance of advancing a few rounds.
Have fun
Most importantly, have fun! While winning is the ultimate goal, and there's a nice prize attached to it, Best Ball is something to add some extra excitement to the NHL Playoffs. If you have the means, I'd recommend drafting a few different teams using a few different strategies to diversify your exposure.
SIGN UP AT UNDERDOG FANTASY USING PROMO CODE SGPN
---
RELATED CONTENT