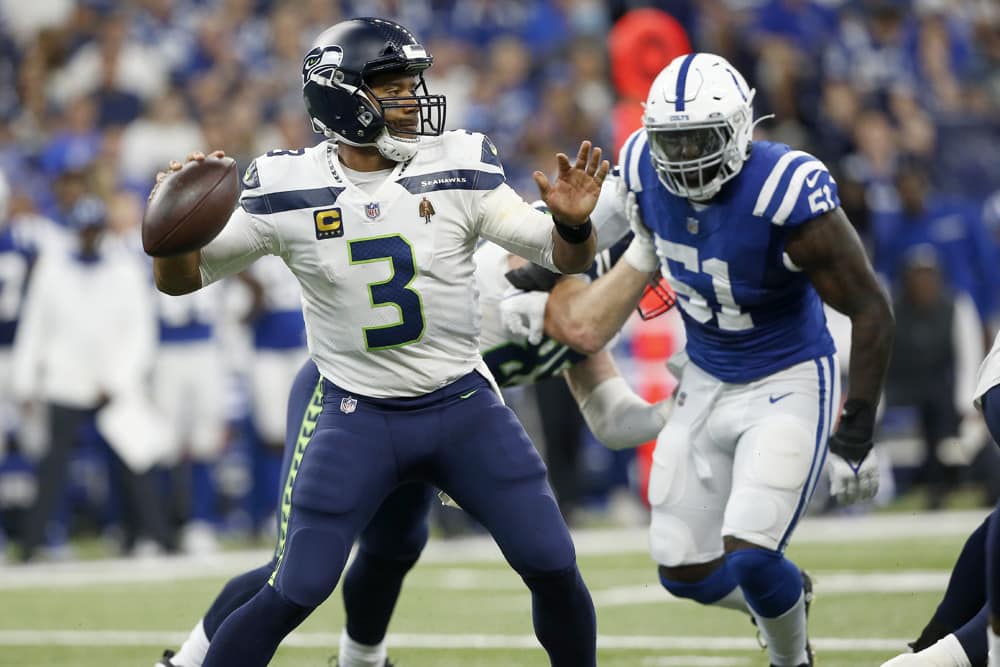 Each week I will bring you my "DraftKings Price Changes and Values" article highlighting and analyzing the weekly DraftKings price changes. I will identify players who have been "Priced Up" and players who have been "Priced Down" and let you know the players you should "Play" and players to "Fade" in your weekly Cash game and GPP tournament lineups. We are watching all the DraftKings values and price changes heading into Week 2.
EXCLUSIVE SGPN FANTASY CONTENT
SGPN Fantasy Football Rankings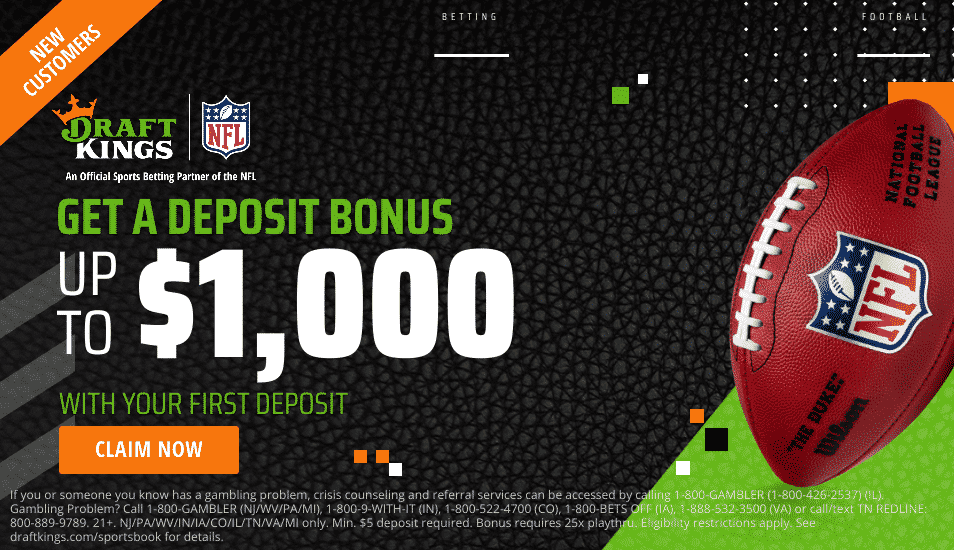 Priced Up – Quarterbacks
Play – Kyler Murray (QB) Arizona Cardinals – $8,200 (+600) 
Kyler Murray looked next-level spectacular in Week 1, racking up five total touchdowns and passing for close to 290 yards. Murray's reward? He's the most expensive quarterback on the slate in Week 2, and rightfully so. This week Murray faces a Minnesota Vikings defense that picked up right where it left off last season, sucking. Joe Burrow and JaMarr Chase carved the Vikings up like they are Ole Miss. 
Murray is even better, with arguably better wide receiving weapons in All-Pro DeAndre Hopkins, A.J. Green, Christian Kirk, and rookie Rondale Moore. Murray is a lock for Cash lineups and should also be considered a top 5 GPP and is one of the better DraftKings values in Week 2.  
Play – Russell Wilson (QB) Seattle Seahawks- $7,500 (+500)
Russ was cooking in Week 1! He completed 78% of his passes and averaged an absurd one touchdown for every 5.7 pass attempts. What is even more impressive is the fact that it was the Seahawks' road opener. This week they are back home to open their home schedule with the Tennessee Titans. A team that just got trounced at home by Kyle Murray, Chandler Jones, and company. 
I expect the Seahawks to exploit Tennessee's inability to cover, well, anybody. They gave up 65 points to the wide receiver position last week. Chris Carson was limited in practice on Wednesday. It might be that the Seahawks are forced to turn the air attack if his injury lingers into the weekend. Russ is a great play in cash and has GPP tournament-winning upside. 
Play – Teddy Bridgewater (QB) Denver Broncos – $5,400 (+600) 
Last week the Jacksonville Jaguars made Tyrod Taylor look like Deshaun Watson. Teddy Bridgewater looked solid last week against the New York Giants, passing for two scores and over 260 yards on 78% passing. I expect him to have a productive game against Urban Meyer and the Jags this week. They made Danny Amendola trend for godsakes.
The loss of Jerry Jeudy hurts but is buoyed by Tim Patrick and the emergence of K.J. Hamler in the slot. Look for Bridgewater to spread the ball around this week to his wide receivers. I'm projecting his baseline for 17-19 points with a ceiling of 25 points. I prefer him in cash, but if you want to pay down, he's not a terrible GPP option.  
Priced Down – Quarterbacks
Fade – Ryan Tannehill (QB) Tennessee Titans – $6,300 (-200)
Ryan Tannehill and Julio Jones were not in sync Week 1 against the Arizona Cardinals, and both had poor fantasy performances. Chandler Jones was all over Ryan Tannehill last week thanks to a terrible performance from left tackle Tyler Lewan. The Titans are going to have to get right and quick. This week they travel west to Seattle to take on Russell Wilson and the Seahawks, fresh off a dominant performance over the Indianapolis Colts. 
PFF gives a slight 16% run blocking advantage to the Titans' offensive line, but that's not saying much given how the line performed last week. The Titans will need to control the clock in this away matchup if they don't want the game to be over by halftime. Tannehill scored 17 points last week, including a rushing touchdown, which is 6 points, compared to 4 points per passing touchdown. 
I don't expect Tannehill to rush for a touchdown this week, which caps his overall upside and there are better mid-range quarterback options in this price range. I'm fading him this week.  
Fade – Matt Ryan (QB) Atlanta Falcons – $5,600 (-400) 
Matt Ryan looks completely lost without Julio Jones. And for the record, Kyle Pitts is NOT JULIO JONES! And neither is Mike Davis, but for some reason, he got more red-zone looks than Kyle Pitts, because you know…Atlanta Falcons football…it's not good. According to PFF, Tampa Bay has a 31% pass-rushing advantage in this matchup. Look for Jason Pierre-Paul and company to be in the backfield making Ryan's afternoon a miserable one. I'm fading him and all of his weapons as well. 
Fade – Trevor Lawrence (QB) Jacksonville Jaguars – $6,000 (-200)
Urban Meyer and Trevor Lawrence are both in over their heads. We all know it. They just don't. Which is completely wild. This week they are facing a Denver Broncos defense that gave up only one passing touchdown on the road against Daniel Jones. 
The Vegas oddsmakers set the Jaguar's implied team total at 18.75, the second-lowest of Week 2. I expect Lawrence and the Jag's offense to struggle against a Von Miller-led pass rush that held Daniel Jones to a 90.7 passer rating. Lawrence's three interceptions last week against a no-name Houston secondary are concerning. Full fade.  
Priced Up – Running Backs
Play – Christian McCaffery (RB) Carolina Pathers – $9,900 (+500) 
Christian McCaffery is back!! Despite not scoring a touchdown last week, CMC scored 27.7 fantasy points and finished as the overall RB2. Accounting for 48% of the Carolina Panthers' total yards, CMC led the team in receiving yards, receptions, and rushing yards. Look for the home underdog Panthers to lean heavily on CMC in their Week 2 matchup against the New Orleans Saints. CMC is always a strong Cash play. This week I will be using him in GPP tournaments as well.  
Play – Nick Chubb (RB) Cleveland Browns – $7,800 (+600)
Nick Chubb played well in Week 1, finishing RB6 on the week with 23.1 fantasy points. The Browns' running backs both averaged 5.5 YPC last week in the season opener. Unfortunately, Chubb and Kareem Hunt only combined for only 23 carries, as the Browns were forced into a more pass-heavy game script to keep pace with the Kansas City Chiefs. 
Look for that to change this week. It doesn't sound physically possible, but PFF projects the Cleveland Browns with a 138% run blocking advantage over the Houston Texans. For those of you not so nimble with numbers, that's a tremendous advantage. Last season, Houston ranked 31st, yielding over 31 points to the running back position. Nick Chubb is a Cash game lock this week given the soft matchup and the potential blowout game script. 
Play – Elijah Mitchell (RB) San Francisco 49ers – $5,000 (+1000)
Elijah Mitchell came out of nowhere last week to rush for over 100 yards and score 19.4 fantasy points. This week he is priced up to $1,000, from $4,000 to $5,000. Raheem Mostert decided to undergo knee surgery and will miss the remainder of the season. Great news if you are interested in finding value at the running back position this week. 
The Eagles' defense looked improved last week against the Atlanta Falcons. I don't expect them to just roll over against Mitchell, but they did give up 25 points to journeymen Mike Davis and Cordarrelle Patterson. If Mitchell carries the ball 15-20 times, I expect him to finish with close to 16 fantasy points, making him a strong Cash game value and potential GPP target. Don't be afraid of Trey Sermon or Kyle Shanahan, play Mitchell this week. 
Priced Down – Running Backs
Fade – Derrick Henry (RB) Tennessee Titans – $8,200 (-600) 
The Tennessee Titans 5.5 are road underdogs in their Week 2 matchup against the Seattle Seahawks. This isn't great a games script for Derrick Henry, who relies on those punishing fourth-quarter runs to pad his stats. Hard to run defenses over with Henry if you are trailing. 
After their Week 1 performance against the Arizona Cardinals, there's nothing to indicate to me that they will be leading entering the fourth quarter. The Seahawks held Jonathan Taylor to 56 rushing yards and only 3.3 YPC. Henry is a fade for me given the matchup and the Titans' offensive inconsistency to start the season. It looks like regression may have finally come for the King and although he still has a top-tier price he is among the declining values on DraftKings in Week 2.
Play – Jonathan Taylor (RB) Indianapolis Colts – $7,200 (-800) 
Jonathan Taylor finished Week 1 as the RB12, scoring 17.6 points against a stout Seattle Seahawks' front seven. It's no huge surprise that Taylor is priced down for his Week 2 matchup against Aaron Donald and the LA Rams though. Or is it? Last week David Montgomery torched the Rams, averaging 6.8 yards per carrying and rushing for over 100 yards on only 16 carries. 
If the Colts are going to keep this matchup close, they are going to have to hold onto the football and control the clock. Last week the Colts were balanced in the neutral script, running and running the back both 11 times on 22 plays. Limiting the possessions for Matthew Stafford and the Rams' high upside offense is the best way to win this game or the Colts. I'm leaning Taylor in GPP, but the potential trailing game script limits his usage in GPPs. 
Play – Ezekiel Elliott (RB) Dallas Cowboys – $6,200 (-500)
I've never seen Zeke this cheap! $6,200 is low for a bell-cow running back who could see 20 plus touches. Last season he scored over 17 fantasy points in seven out of 15 games. That's close to a 50% chance he 3x and returns the value. The Chargers gave up 90 rushing yards last week to Antonio Gibson but held him out of the end zone. Zeke is a better GPP play than Cash this week given his potential touchdown upside in an explosive Dallas Cowboy's offense. Zeke could have top-tier production and is ranked in the second-tier of DraftKings values for Week 2 as far as price goes.
Priced Up – Wide Receivers 
Fade – DeAndre Hopkins (WR) Arizona Cardinals – $8,000 (+200) 
Fading DeAndre Hopkins after he just scored two touchdowns to start the season might be the dumbest or the smartest, DFS move I've ever made. Last week Hopkins balled out, found the end-zone twice, but unlike last season, he wasn't the only wide receiver in town. A.J. Green had 6 targets, with Christian Kirk and rookie Rondale Moore both finishing with 5 each. Hopkins's 30% target share last season looks more like 25% to start 2021. I love his matchup against Bashaud Breeland this week but need to see more volume if I'm going to chase the price hike. He's a fade this week. 
Play – Chris Godwin (WR) Tampa Bay Buccaneers – $6,600 (+400)
Chris Godwin has a top 5 cornerback matchup with week according to PFF. RuntheSims.com projects Godwin the highest ceiling of any Tom Brady wide receiver in Week 2. Godwin was Brady's favorite target last Thursday night against the Cowboys, hauling in 9 of 14 targets for 105 yards and a touchdown. Just the information I needed to smash him into all of my Cash and GPP lineups. Godwin with a juicy matchup in Week 2 is a recipe for success even as DraftKings attempts to adjust values and prices.
Play – Cooper Kupp (WR) LA Rams – $6,000 (+500) 
Cooper Kupp was a PPR machine in Week 1, hauling in his seven of 10 targets for over 100 yards and a touchdown. Matthew Stafford looked impressive, passing for three touchdowns and 321 passing yards, scoring 27 DraftKings points in the victory. This week the Stafford and the Rams look to pick up where Russell Wilson left off last week against the Colts, in the end-zone. Four to be exact. They also conceded 46 fantasy points to Tyler Lockett and D.K. Metcalf. 
Priced Down – Wide Receivers 
Fade – Calvin Ridley (WR) Atlanta Falcons – $7,500 (-400)
Calvin Ridley was a huge disappointment last week, ruining both Cash and GPP contests across the DraftKings Main Slate. I thought that Ridley was in a prime position to smash, but it's becoming quickly apparent that the Falcons' offensive struggles are here to stay. Ridley always has upside given his immense talent, but his high price tag means his margin for error is much narrower. I'm withholding Ridley from my lineups until the Falcons figure out how to operate a proper red-zone offense that consistently targets the wide receivers. 
Play – Mike Evans (WR) Tampa Bay Buccaneers – $6,100 (-400) 
Mike Evans was another player who underperformed Week 1 in DFS, scoring only 5.4 points. This week his price has dropped $400 from $6,500 to a more reasonable $6,100. Crazy timing. The Falcons just happen to feature some of the best cornerback matchups in the NFL, making Mike Evans a value play in GPP with 25 point ceiling upside. Evans caught 13 touchdowns last year. Tom Brady hasn't forgotten. Look for Evans to score at least once in this matchup, and maybe twice. 
Fade – JuJu Smith-Schuster (WR) Pittsburgh Steelers – $5,700 (-500)
JuJu Smith-Schuster picked up right where he left off last year, disappointing fantasy players and milk crates alike. Last year JuJu only eclipsed 17 fantasy points three times. It was his sixth straight DraftKings performance under 10 points. JuJu could bust out of his slump this week against an average group of Raiders cornerbacks, but I'm not betting my hard-earned money on it. JuJu us a full fade this week and pretty much every week for me this season. Big Ben looked at Diontae and Claypool more and JuJu is fading among receivers with similar values on DraftKings in Week 2.
Priced Up – Tight Ends 
Fade – Kyle Pitts (TE) Atlanta Falcons- $5,200 (+800)
Matt Ryan looked completely awful in week one. He averaged 4.7 YPA and only passed for 164 yards. The good news is that Kyle Pitts saw 8 targets. The bad news is that unless he starts catching touchdowns, 3.9 yards per target isn't worth an $800 price increase. The Falcons will be trailing and forced to pass the football in their matchup with the defending Super Bowl Champion Tampa Buccaneers. 
Dak Prescott did just light up the Buc's secondary for 400 plus passing yards and three touchdowns. The difference between Matt Ryan and Dak Prescott is miles apart though. For Pitts to pay off, he needs to score at least 15 points, which means probably catching a touchdown. I'm still not sold on Matt Ryan and the Falcon's ability to successfully operate the red zone offense. I'm fading Pitts until this offense develops an identity and Matt Ryan finished better than QB30. 
Play – Rob Gronkowski (TE) Tampa Bay Buccaneers – $4,700 (+800) 
Gronk Smash! Gronk Score! Twice! Gronk is good. Must play Gronk. Honestly though. Tom Brady is zeroed in on his favorite tight end, peppering him with eight targets, two of which went for touchdowns. I don't expect Gronk to score every week, but he has a great opportunity against a Falcons defense that surrendered over 19 fantasy points to Dallas Goedert and Zach Ertz in Week 1. I expect Brady and Gronk to continue racking up fantasy points this week. He's a strong play for Cash games and a potential lotto ticket for GPP tournaments. His price may have gone up, but he is going to be among the best values on DraftKings in Week 2.
Priced Down – Tight Ends 
Play – Dallas Goedert (TE) Philadelphia Eagles – $4,600 (-200) 
Last week Dallas Goedert scored 14.2 fantasy points, which was the sixth-highest at the tight end position. Naturally, this week he is priced down $200 in a matchup against a San Francisco 49ers defense that gave up 97 yards and a touchdown to T.J. Hockenson on eight receptions. Zach Ertz is currently dealing with a hamstring injury and his status this week should be monitored. If Ertz misses the game, pencil Goedert in for between 12-15 fantasy points. He's a strong Cash gameplay with some GPP upside. 
Fade – Mike Gesicki (TE) Miami Dolphins – $4,000 (-500) 
Mike Gesicki was a ghost on the score sheet in Week 1, racking up 0.0 fantasy points on only two targets. This is not shocking given his boom or bust nature in 2020, but it still doesn't instill a tremendous amount of confidence in starting him in Week 2. 
The only case that I could remotely make is that last season in two games against the Buffalo Bills, Gesicki averaged 16.35 points per game. 27 points were scored in his Week 2 matchup against the Bills last season. A game in which he hauled in eight receptions on 11 targets. With Will Fuller's return and the emergence of rookie Jalen Waddle, Gesicki is a fade for me despite improved being one of the better values on DraftKings in Week 2.
DraftKings Price Changes and Values will be here all year to help you win big in Cash and GPP!
RELATED CONTENT
Ten NFL Week 1 Fantasy Football Reactions
Week 1 NFL Fantasy Overreactions I SGPN Fantasy Football Podcast (Ep.27)
SGPN Fantasy Football Rankings Week 2 Update