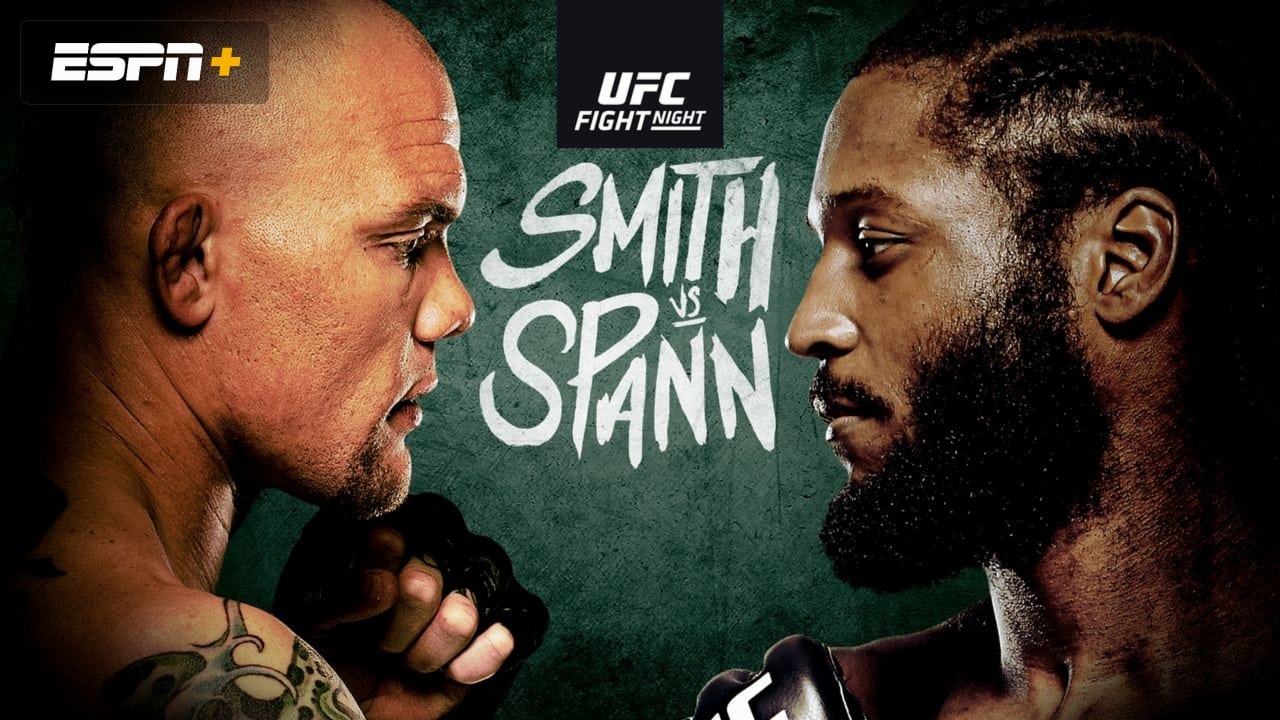 Not to brag, but damn I'm good. After going 8-1 with my picks at UFC Vegas 36, I've gone 17-4 over the past two events, 24-9 over three, and 31-15 over the past four. This weekend we get served up a 15-fight UFC lineup, with a bunch of close betting lines. Let's try to keep the good times going with my UFC Vegas 37 predictions.
RELATED
The 10 Commandments of MMA Betting
8 UFC Stats That Will Win You Money

UFC Vegas 37 Predictions
All odds courtesy of PointsBet
Ryan Spann (+140) vs Anthony Smith
Let's kick things off right with a plus money pick in the main event. Ryan Spann is a fabulous prospect in the light heavyweight division, going 5-1 thus far. He's bigger and younger than Anthony Smith, has better striking, active striking, and grappling stats, and fights out of a phenomenal fight camp (Fortis MMA). I'll gladly take this plus money, please and thanks.
Ion Cutelaba (-150) vs Devin Clark

I almost pulled the trigger on going with another dog in the light heavyweight co-main event, but instead have decided to go with favorite Ion Cutelaba. Devin Clark struggles with pressure, and Cutelaba is nothing but aggressive pressuring to begin all of his fights. There's a good chance he finishes Clark in the early going, as all of Clark's five pro losses have come via finish.
Ariane Lipski (-120) vs Mandy Bohm
You've got to back someone who is known as 'The Queen of Violence', even if she's going up against a 'Monster'. The undefeated Mandy Bohm comes into this fight with a lot of hype behind her, but she's never fought a fighter as good as Ariane Lipski. I'm betting on her catching her first L this weekend.
Arman Tsarukyan (-800) vs Christos Giagos
Arman Tsarukyan is one of the best young prospects in the UFC, let alone the lightweight division. Hence his insanely high number on the board for this Saturday's fight against Christos Giagos. He should have no trouble dispatching his opponent, but I'm probably not bothering with a number this high.
Joaquin Buckley (-210) vs Antonio Arroyo
A classic striker vs grappler matchup here, so of course I'm backing the striker in Joaquin Buckley. The fact that he is younger and has a three-inch reach advantage is just icing on the cake.

Nikolas Motta (-300) vs Cameron VanCamp
Two UFC newbies headline (at least as of now) the prelim portion on Saturday evening. VanCamp is taking this fight on very short notice, which is not conducive to winning (a fighter taking a fight on short notice only wins 40% of the time). Plus Motta is on a nice three-fight winning streak and is a bit of a knockout artist (eight in 12 pro wins).
Tafon Nchukwi (-125) vs Mike Rodriguez
My MMA Gambling Podcast co-host Gumby passionately argued against my pick of Tafon Nchuwki in this fight, which makes me a bit nervous. But I like Nchukwi's youth (six years younger than Mike Rodriguez), the fact that he's a more active striker, and that he's a better grappler.
Pannie Kianzad (+105) vs Raquel Pennington
Time for another live dog, this time in Pannie Kianzad. She should be able to absolutely piece up Raquel Pennington on the feet on Saturday. Plus she's on a hot streak, winning four straight while Pennington has only won two of her last five.
Tony Gravely (-210) vs Nate Maness
My cohost and I disagree on this one as well, but I'm sticking to my guns and picking Tony Gravely. Gravely has the better striking here and I think that will earn him the W.
Zhu Rong (-330 – not currently on PB) vs Brandon Jenkins
There's short notice, and there's what Brandon Jenkins is doing – he took this fight on Wednesday, only three days before fight night. 'The Human Highlight Reel' fights exactly as he's billed – a spinning, whirling dervish. Young prospect Zhu Rong should be able to deal with this and get his first UFC win on Saturday.
Montel Jackson (-650) vs JP Buys
JP Buys is stepping in here on short notice, plus up a weight class from his normal flyweight. Montel Jackson, meanwhile, used to fight a featherweight, so he will be the heavier, bigger man on Saturday night. Easy pick, for many reasons.
Erin Blanchfield (-325) vs Sarah Alpar
The 22-year-old Erin Blanchfield, making her UFC debut on Saturday, is a jiu-jitsu prodigy, winning a prestigious tournament when she was still a teen. She's also very experienced in MMA, having gone 4-1 in women's promotion Invicta FC. She should grapple her way to her first UFC win this weekend.
Impa Kasanganay (-125) vs Carlston Harris
Impa Kasanganay is seven years younger than Carlston Harris, lands three times more strikes than Harris, and is on his level in the grappling realm. He should win this fight no matter where it takes place.
Gustavo Lopez (+105) vs Heili Alateng
Former Combate Americas champ Gustavo Lopez is a finisher, with five knockouts and six submissions among his 12 wins. He should be the bigger man in this bantamweight fight, as Heili Alateng is a former flyweight. More plus money for us.
Emily Whitmire (-130) vs Hannah Goldy
Emily Whitmire should be able to grapple her way to a victory over short-notice replacement Hannah Goldy during Saturday's curtain jerker. Gumby is liking a prop bet on her winning via submission as well.
Overall Record: 502-403
2021
Record: 193-145
Earnings:  -($2539.31)
Return on Investment:   -(7.5)%
UFC Vegas 37 Predictions Related Posts
UFC Vegas 37 Betting Guide (Box Office Poison) | MMA Gambling Podcast (Ep.73)
Make sure to visit our odds page for up-to-the-minute lines from various books!