It is time to circle the wagons again Bills fans! The Buffalo Bills are back and ready to roll through the AFC East again and make a deep run in the playoffs. As we get ready to kick off the 2021 NFL Season here is a breakdown of the Buffalo Bills season and predictions for best props and more.
Be sure to check out our entire library of each 2021 NFL team season previews here!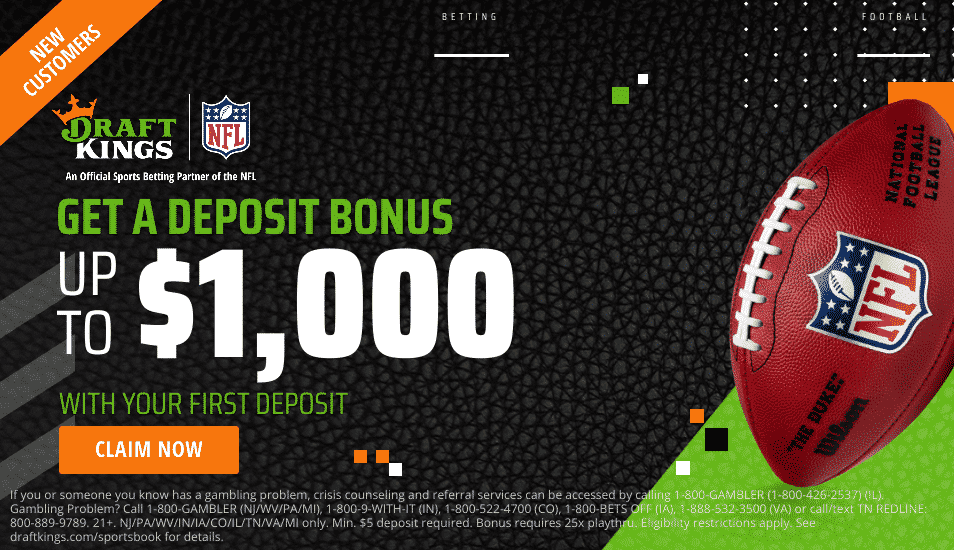 Buffalo Bills Predictions for 2021
2020 Buffalo Bills Review
2020 was a banner year for the Buffalo Bills and it exceeded any of our wildest hopes or predictions. Josh Allen led the Bills to a 13-3 record and appearance in the AFC Championship game. The season ended without a Super Bowl appearance, but it was a great year still. Josh Allen was the QB1 for fantasy purposes. Stefon Diggs led the entire NFL in receptions and receiving yards. It had been 20 years since the Bills had a top-tier offense, that is if you can call the Drew Bledsoe-led Bills a top-tier offense.
The defense was not what many in Bills Mafia have come to expect in Buffalo, but it was good enough. And honestly, we would all trade a top-tier defense for the joys that a top-tier offense brings any day. There is next-level optimism in Buffalo and we are all excited for the next season of Sean McDermott and Brandon Beane leading the Bills to new heights.
What's New for 2021/22
How do you improve on a 13-3 record, the first AFC East title in nearly 3 decades, and an AFC Championship game appearance? By going out and adding to an already stacked roster. On offense, the Bills upgraded their WR2 position by adding Emmanuel Sanders. Sanders is an upgrade on John Brown in talent and availability. Additionally, the Bills should have a potent one-two punch at running back with Zack Moss and Devin Singletary. Last year was a preview of what could be with their running attack and a healthy duo in the backfield will be sure to take a step forward.
The biggest improvement that was made at One Bills Drive was multiple additions to the defensive line. The Bills finished 2020 with an anemic pass rush that ranked bottom-10 in pressure percentage and outside the top-10 in sacks and knockdown percentage. To beef up the pass-rush Beane went out and added Gregory Rousseau and Carlos Basham in the NFL Draft. Both Rousseau and Basham were absolute forces in college and when paired with A.J. Epenesa, Jerry Hughes, and Ed Oliver, will give Buffalo a resurgent pass rush. Add in the return of veteran Star Lotulelei and this should be a vastly improved Bills defense.
Strength of Schedule
The Buffalo Bills have a fairly easy strength of schedule with an opponent record of 130-142. With an easy schedule on tap, especially within the AFC East. The Jets and Patriots are starting rookie quarterbacks, and the Dolphins are starting Tua who is nowhere near ready for prime time. With 6 games against an easy division, the Bills have a nice cushion for the season.
Season Odds
Superbowl +1000
Win AFC +500
Win AFC East -160
Playoffs -375
Win Total – Over 11 (-130)
Win Total – Under 11 (+110)
Best Bet: Bills to Win AFC +500
With such a successful team, it is hard to find good value for the season-long bets. In a 17 game season, it may be difficult to make predictions, but the Buffalo Bills are a near-lock to hit the over on their wins over/under. It is only set at 11 which means the Bills could lose 6 games and still push. With a likely 6-0 record against the division and games against the Jaguars, Texans, Panthers, and Falcons on tap, the Bills have 10 lock-it in wins off the bat. All they have to do is win two games against the Chiefs, Steelers, Titans, Colts, Saints, WFT, and Bucs. Even if they go 2-5 they clear their win total easily.
All of that being said, the best Bills bet is easily Bills +500 to win the AFC and make their first Super Bowl Appearance since 1993. With the only real threat to an AFC Championship being the Chiefs, the Bills have good odds. With a revamped defensive front in Buffalo, they will give Kansas City fits and have Patrick Mahomes seeing ghosts a la Sam Darnold and flashing back to the 2020 Super Bowl. Lockdown this +500 bet before the odds move in the wrong direction.

Buffalo Bills Player Props
Stefon Diggs Most Receiving Yards (+850)
Diggs led the NFL in yards for the 2020 season and with an easier schedule on the docket for 2021, it should not be an issue for Diggs to repeat as receiving leader. Buffalo will be slinging it again this year and Diggs will rack up the yardage again. Lay some money on this action and cash in at the end of the season.
Gregory Rousseau Defensive Rookie of the Year (+2000)
When the Bills picked Rousseau at the end of the first round it made Bills Mafia buy stock in celebratory tables in Buffalo and beyond as everyone started to make predictions about him as the best edge rusher in Buffalo since Bruce Smith. With nothing but upside for the Bills pass rush, Rousseau has the chance to emerge as the sack artist the Bills have been lacking for years. "Groot" as he is affectionately known looked dominant throughout the preseason and should carry that over into a dominant regular season. Get in on this action early.
Fantasy
The Buffalo Bills offense is one of those units you want to get in on and requires little in the way of predictions or speculation. You want to get in on almost all aspects of the Bills offense. Allen and Diggs will go off the board in the first two rounds in all formats. The guys to target as value picks are Zack Moss, Devin Singletary, and Gabe Davis. Moss and Singletary both have Flex floor each week and in PPR leagues, Singletary will likely have even more value. Moss will most likely see an increase in work around the goal line.
Gabriel Davis, Emmanuel Sanders, and Cole Beasley all have value in the mid to late rounds in all formats. Beasley especially has a high upside in PPR leagues. You want to avoid Dawson Knox in all formats.
PLAYERS TO DRAFT: Josh Allen, Stefon Diggs, Zack Moss, Devin Singletary, Gabe Davis, Cole Beasley, Emmanuel Sanders
PLAYERS TO AVOID: Dawson Knox
---
RELATED CONTENT
Fantasy Football Questions For Every AFC East Team