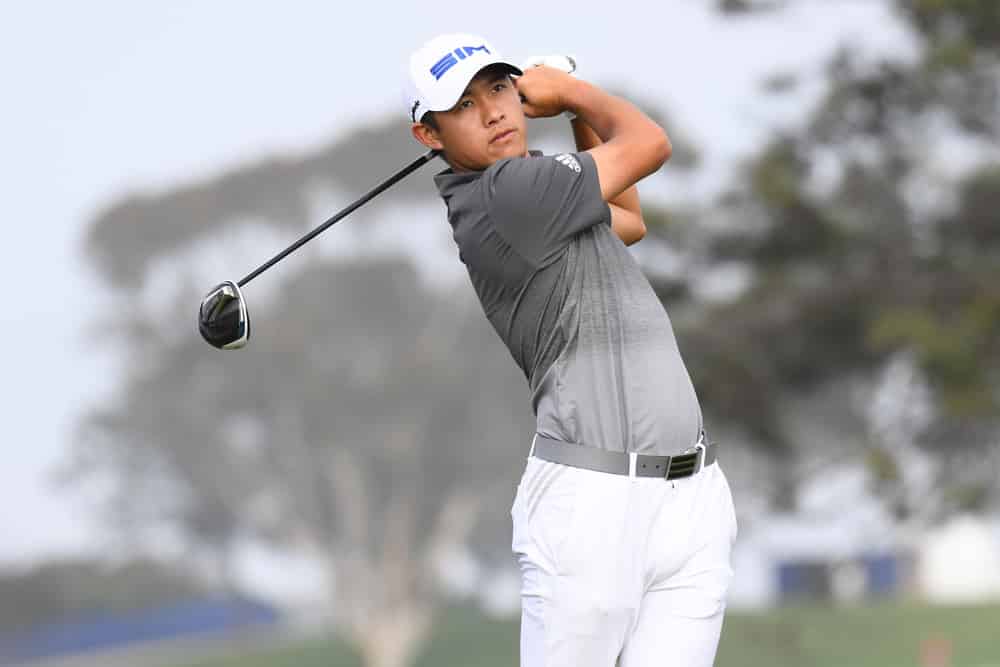 Another week in Hawaii means we won't be watching golf during the workday, but we're still looking forward to making and watching our Sony Open DFS picks! The players are headed from Maui to Honolulu to play the Wai'alae Country Club, a course that has been on tour since 1965 (Hawaiian open, Sony since 99′). Course history has been a factor here in the past. Players with experience have tended to score better. Additionally, 14 of 22 past winners of the Sony had played at Kapalua the previous week.
However, these two courses couldn't play more different. Wai'alae is a 7,000+ yard par 70 course (2 par 5's, 4 par 3's) with bermudagrass greens. Weather doesn't appear to be a factor at this time. Ball strikers are going to succeed on this course due to narrow fairways and smaller than average greens. Past winners have averaged 2+ shots gained on par 4's. Key stats are SG:BS, SG:APP, P, and good drives gained.
Sony Open DFS Picks
Collin Morikawa – $10,600 
Collin came back from the break seeming to be in peak form at Kapalua, finishing 7th. There's no denying this kid is one of the great ball strikers in the game and that's what he will need this week. He is long enough off the tee and accurate enough with his irons to go low and get his first win of 2021. He was 21st here last year gaining over 6 strokes T2G. He did however lose strokes putting, so let's hope he got a perfect putting mat from Santa, we know the kid needs it.
Sungjae IM- $9,800
Coming off a 5th place finish last week, Sungjae is a great piece for your lineups this week. He has played this event twice, finishing in 21st, and 16th. With ball-striking being a key stat this week, IM becomes an obvious choice. He ranks out 10th in our model in ball striking. He has also gained 1.8 strokes on approach his last 5 events and 5.2 at last week's event alone. Expect IM to throw darts out there this weekend.
Zach Johnson – $8,500
When playing shorter courses, one of the first golfers that we like to target is Master's champ, Zach Johnson. Johnson had himself a great 2020 season and we expect him to pick up where he left off last year. Johnson not only fits the course but has great course history here at Wai'alae Country Club. He has played this event every year going back to 2010. He took 28th here last year and has a handful of top ten finishes in years past. In what is expected to be a birdie fest this weekend, we like to have a strong putter in our line up and Zach Johnson is that guy.
Keegan Bradley – $7,600 
Going against our advice here since Keegan did not play last week, but his course history here suggests he can pull it off. This will be his 9th appearance at Wai'alae, with his highest finish being 12th last season, and only 2 previous MCs. He's been on a little bit of a hot stretch to finish out 2020, going 4th at Sanderson and 15th at RSM. He is best known for his ball-striking, his past 5 events he has gained 3 strokes on APP and 5 T2G. You can expect his ownership to be very low, no one with self-respect would say their favorite golfer is Keegan Bradley.
Matthew NeSmith – $7,400 
Matt's another guy who's been off since 2020, but he's never won in his young career so couldn't be invited. He finished 2020 on quite a tear finishing 15th at RSM, 8th at Shriners, and 17th at Sanderson. He made his inaugural appearance at Sony last year, finishing 32nd. He recorded that finish on the back of his flat stick, gaining 6 strokes on the field. His irons have been rock solid lately (2.7 SG APP last 5 events) though, so combine that with his excellent history on bermudagrass and were looking for a top-15 finish from him.
Jerry Kelly -$6,200
This week's wild card play is Jerry Kelly. Kelly is an old-timer who rarely plays on the PGA. With that said, one event he plays every year is the Sony Open. There is nothing eye-popping about his game, but he is a solid approach player with lots of course history. He took 48th here last year. All you need out of him is to sink a few putts and make the cut. When dipping down to this low of a tier, it allows you to stack some big names up top, which is the strategy we are going with this week.
Sony Open DFS Picks RELATED
2021 Sony Open Picks and Props