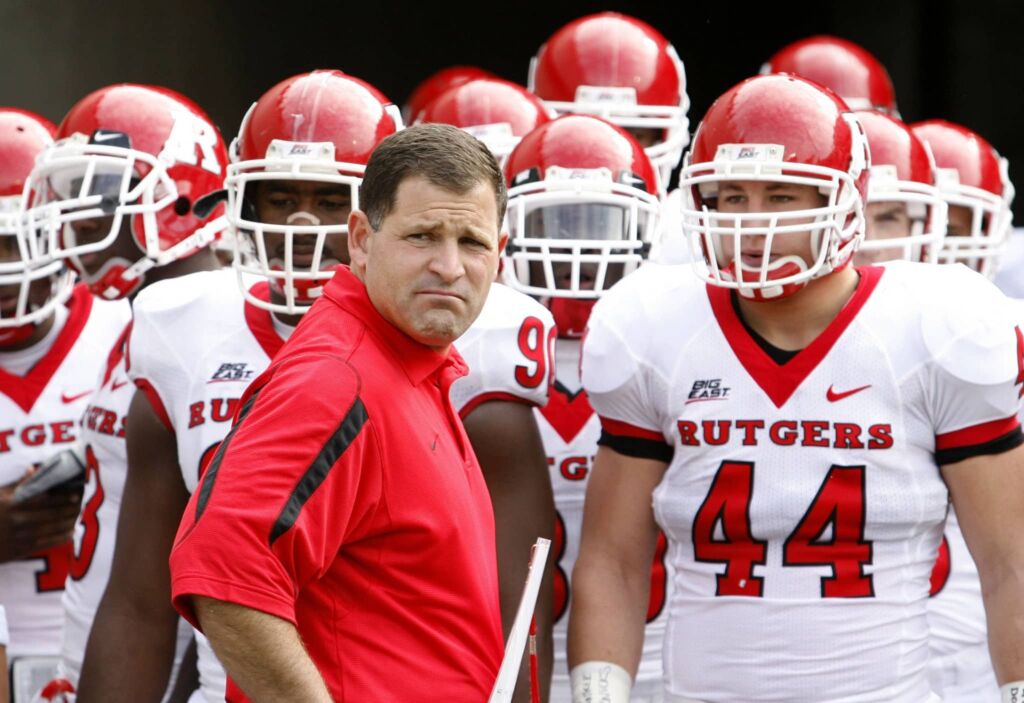 Normally, I'd wait to release my offseason coaching grades for the new hires but since March Madness has been eliminated from us, I figured I'd get to work with on 2020 College Football. Here's my report card.
Rutgers – Greg Schiano
There was really only one option for the Scarlett Knights. For a moment it looked like it wasn't going to work out even though Schiano and the school both had mutual interest. Schiano should of been the head coach of Tennessee but the Vols blew that. Schiano has already done this once at Rutgers when he led them to a 11-2 record in 2006. Schiano had Rutgers in the top 10 multiple times. A lot has changed since Schiano was last at Rutgers and I'm afraid it hasn't been for the best.
Rutgers is now in the Big Ten conference and they are in arguably the toughest division in College Football having to play Michigan, Michigan State, Penn State & Ohio State every year. I have always thought Schiano was an excellent college football coach but he'll have his work cut out for him in Pascataway. Still, this is a home run hire and the best Rutgers could have done.
Grade A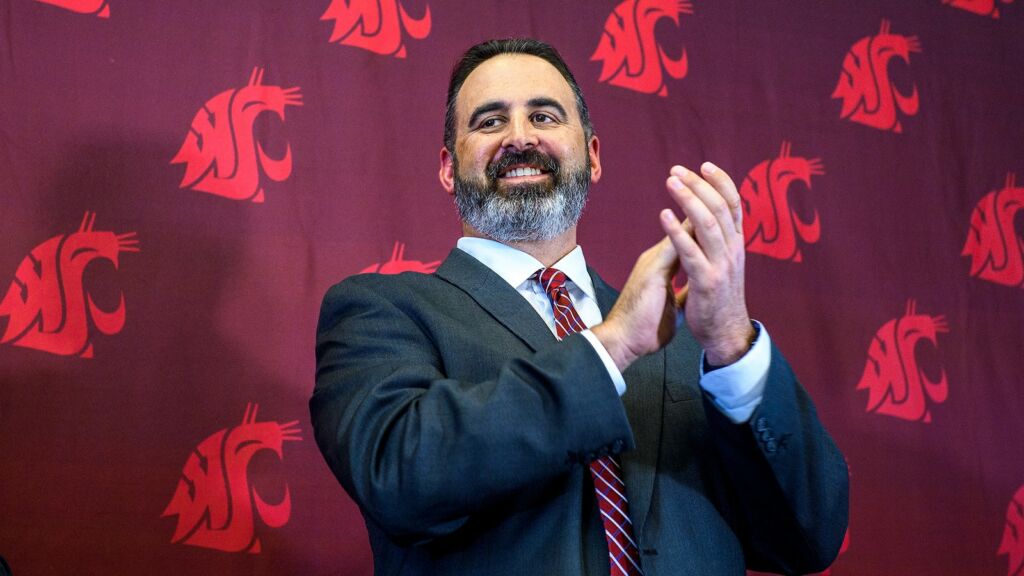 Washington State – Nick Rolovich
If you have followed me for the past few years, you should already know how high I valued Nick Rolovich and the job he was doing at Hawaii. Rolovich, a former Hawaii QB himself, walked into an incredibly tough job at Hawaii after Norm Chow was struggling on the island. Instantly Rolovich had his team playing at a much more competitive level making a bowl game in his first season.
Rolovich made 3 bowl games in 4 years and played in the Mountain West Championship last season. That's an unbelievable coaching job. When Washington State lost longtime head coach Mike Leach, I figured dark days could be upon Wazzu but they went out and got great head coach that should excel with Leach's remaining personnel.
Grade A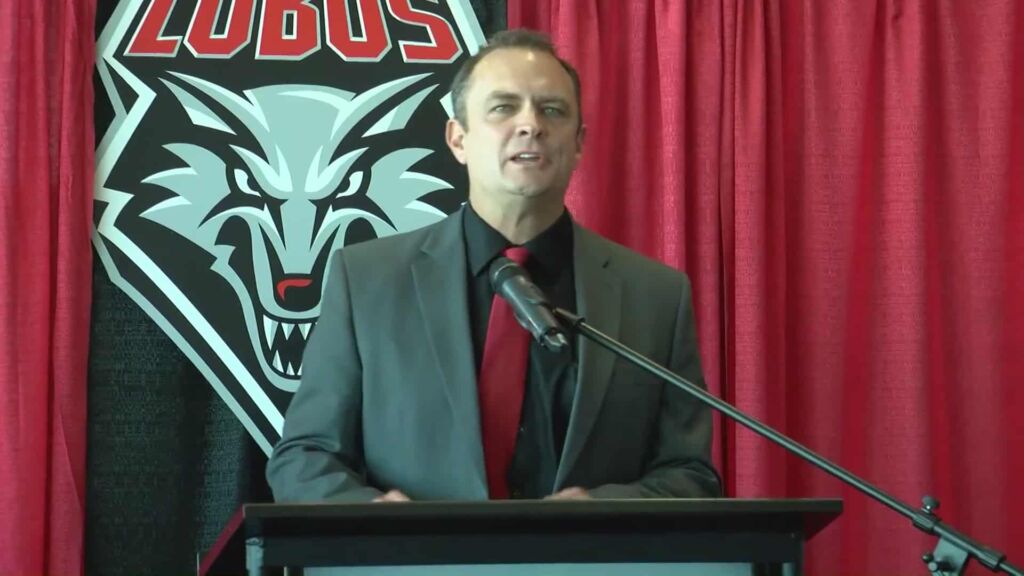 New Mexico – Danny Gonzales
The Lobos finally said enough is enough and went back to a familiar face. Danny Gonzalez played for New Mexico from 1994-98 and then became a defensive coach for legendary New Mexico head coach Rocky Long. When New Mexico got rid of Long I knew it was a big mistake. Long went on to San Diego State where he brought along Danny Gonzalez and San Diego State became a player year after year in the Mountain West. Gonzalez took his San Diego State success to Tempe, Arizona and became the defensive coordinator under Herm Edwards. The Lobo's finally called Gonzalez home and as quite the surprise Gonzalez went out and hired recently retired San Diego State head coach Rocky Long to be the new New Mexico defensive coordinator. This is a home run hire for the Lobos.
READ ALSO
2020 College Football National Championship Odds, Futures, Picks and Best Bets
The Best Transfer Quarterbacks for 2020
Ranking The SEC West Head Football Coaches
Grade A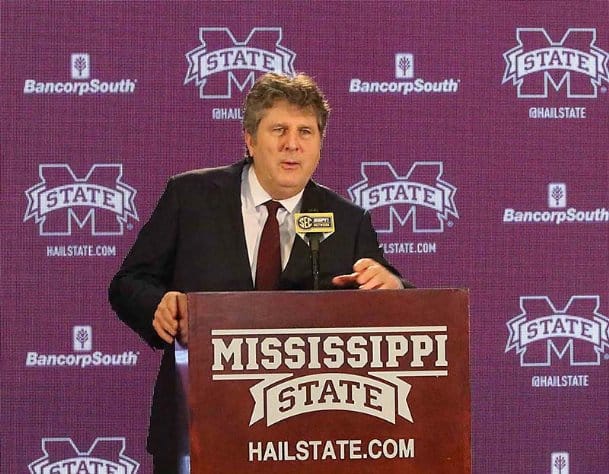 Mississippi State – Mike Leach
I know what you are thinking right? We have a relationship with Coach Leach so of course I'd give this hire an A. The real reason we have a relationship with Coach Leach is because I believe he's one of the best coaches in College Football if not the best. I published an article last year saying yes Saban and other top coaches are fantastic coaches but could they really win 11 games at Washington State & Texas Tech? I don't think many head coaches could do that. Despite what you think of Leach and his press conferences the guy can flat out coach. This is a home run hire for the Bulldogs.
Grade A
Appalachian State – Shawn Clark
This was a great hire for App State considering the fact Clark will be the third head coach in the past three seasons. It was vital that the Mountaineers find somebody with continuity with the program and Clark is certainly the best fit considering he's been an assistant under the past two head coaches and played for App from 1994-98. Clark knows the ins and outs of the program and appeared to be the hire the players wanted. App State returns a ton of players including star QB Zac Thomas.
Grade A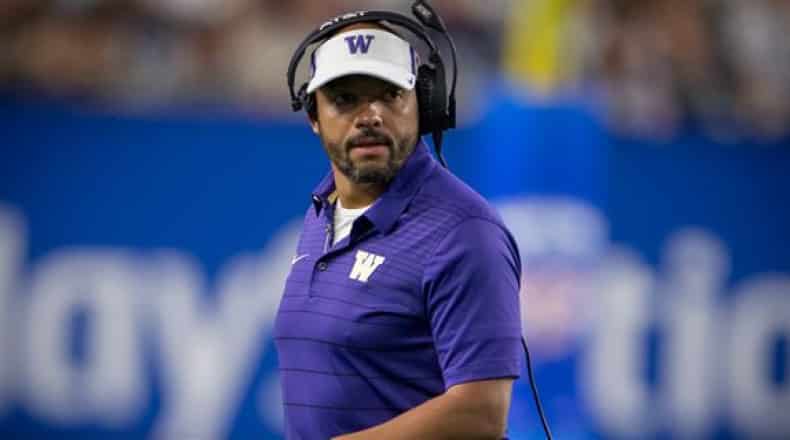 Washington – Jimmy Lake
I should probably rate this as a A hire. Lake is known as one of the best defensive coaches in the game and when Chris Peterson handed Lake the keys it wasn't much a surprise to anyone who follows the program. Lake, might even be a better recruiter than Peterson. However, Peterson was one of the top coaches in all of college football. Lake might be good for the Huskies but before I stamp this as a A hire I need to see more. In my opinion losing Peterson is taking a hit for the program. It wouldn't surprise me if Lake excels in Seattle but I'd like to see it before giving this a A.
Grade B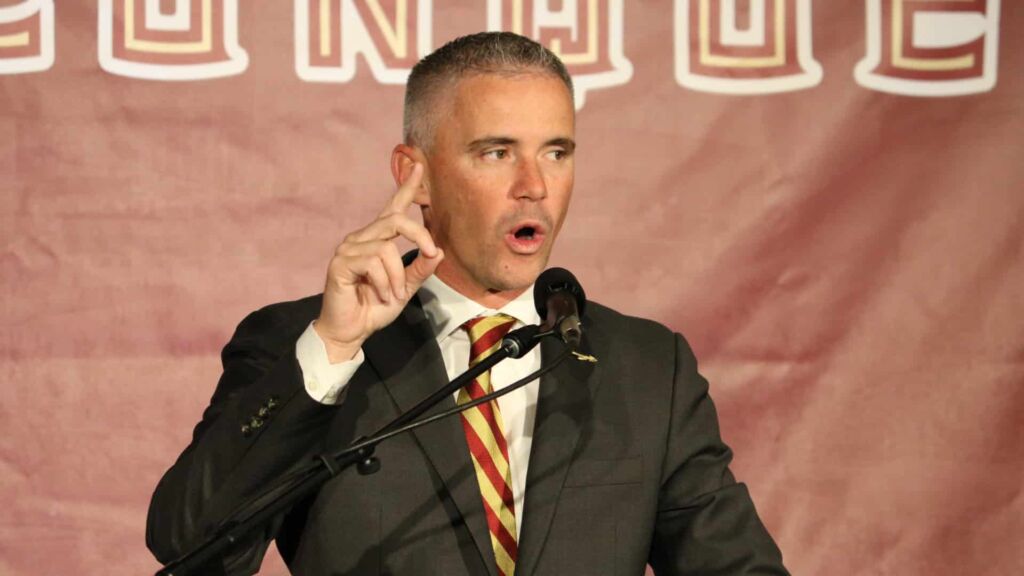 Florida State – Mike Norvell
I know most publications have this as a A hire but I'm still a bit of skeptic. Based of complete resume you can say sure this is a home run hire. After all Norvell was great at Memphis. However, couldn't one argue that Norvell walked into the perfect situation after Justin Fuente handed him the keys? Regardless, Norvell did a great job in Memphis and there's no ducking that but now comes a coaching job with immense pressure and expectations which Norvell has never had to deal with. I think Norvell is a decent hire but for Florida State and it's rich history I don't value this as a home run hire.
Grade B
Old Dominion – Ricky Rahne
Ricky Rahne has been a long time assistant of James Franklin. Rahne was the offensive coordinator for Penn State last year and had been with Penn State since 2014. Prior to State College Rahne was with Franklin at Vanderbilt and Kansas State. Old Dominion had to move on from longtime coach Bobby Wilder and Rahne should be an exciting hire for ODU fans. The area is rich in football talent and with a young and exciting coach like Rahne there's no reason why Old Dominion can't turn into a conference USA power.
Grade B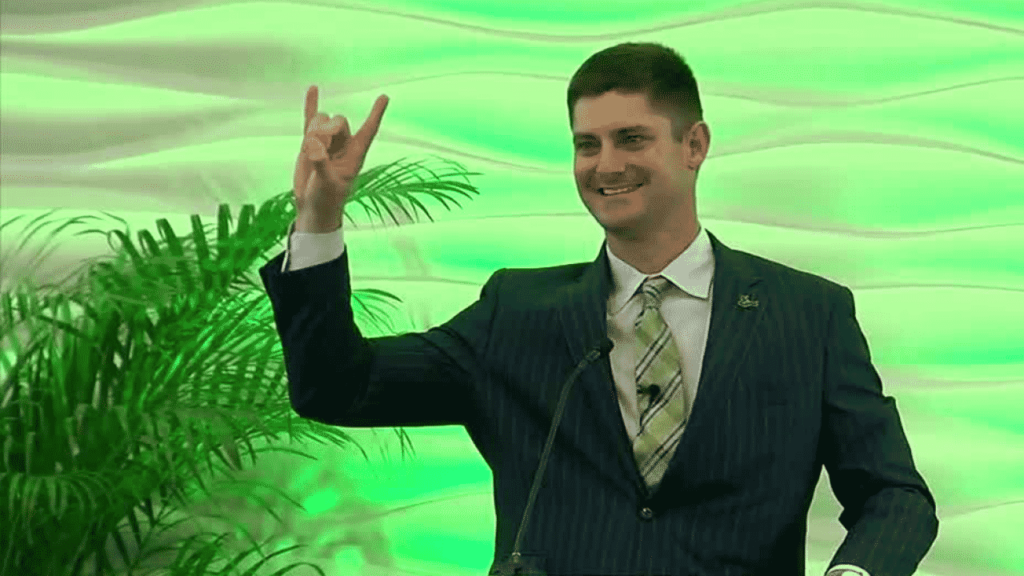 South Florida – Jeff Scott
Finally, the Clemson coaching staff takes what could be a big hit. Dabo Sweeney has done a great job of keeping his coaches in house. Dabo apparently was the guy that informed Scott about the job and that he recommend Scott take the USF job. Perhaps Dabo is right because South Florida could be a mid major gold mine much like Boise or UCF. The area is filled with tons of talent and it's been successful under Jim Leavitt and Willie Taggart. Scott has no head coaching experience but either did Dabo when he took over Clemson.
Grade B
Memphis – Ryan Silverfield
Silverfield was a shoe in for this gig considering he's been around the Memphis program for the past 5 years. Prior to that Silverfield coached with Norvell at Arizona State. Silverfield is also a great recruiter and knows the area. Memphis made a smooth transition from Fuente to Norvell now can they do it again from Norvell to Silverfield? My money says yes. Plus Silverfield returns what should be another great team led by star QB Brady White.
Grade B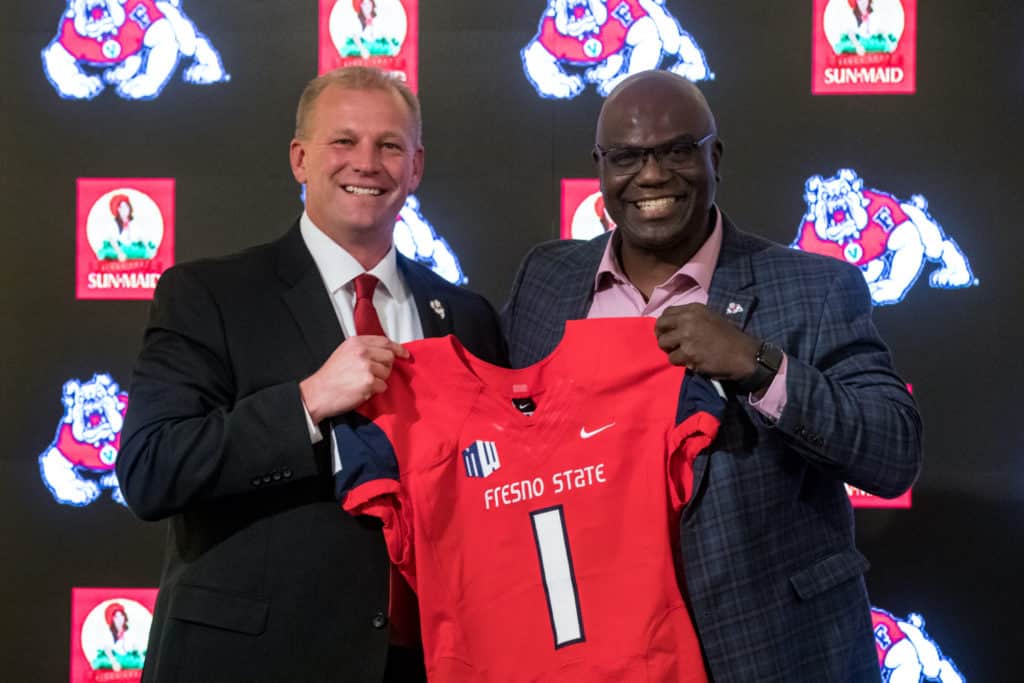 Fresno State – Kalen DeBoer
Here's another hire that I should probably rate as a A. DeBoer is certainly the man for the job after being Tedford's OC for a few years prior to last season at Indiana. I rated it a B because for Fresno State it's tough to find a better head coach than Jeff Tedford. I still expect DeBoer to be successful here and I was more than impressed for what DeBoer did for that Indiana Hoosiers offense last year. The shoe fits perfect with this hire but will Fresno ever get better than Jeff Tedford?
Grade B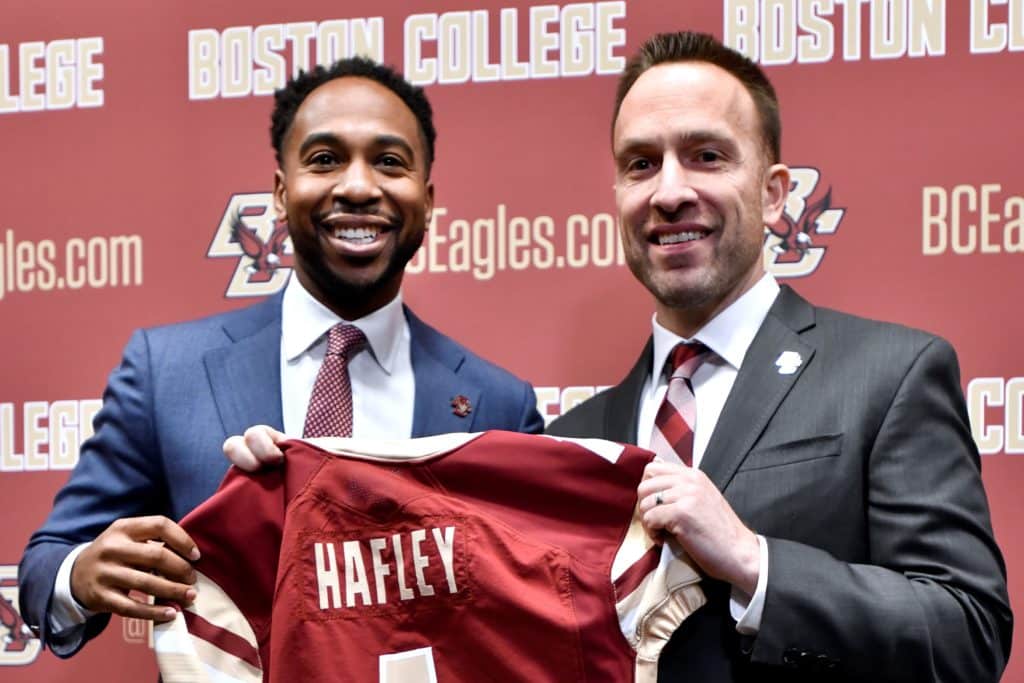 Boston College – Jeff Hafley
It was time to move on from Steve Addazio. It had been for a couple years if you ask me. Haffley is familiar with the Northeast so perhaps recruiting can pick up for the Golden Eagles. Hafley spent the past year as the co-defensive coordinator at Ohio State. Prior to that Hafley was an NFL assistant for 7 years. I have no idea if Hafley will be a good coach but his resume is solid and it was time for a change for B.C.
Grade B
Baylor – Dave Aranda
Aranda seems to be a home run hire for Baylor fans after all Aranda has had amazing defenses at LSU & Wisconsin. He's never been a head coach is the only question with this hire. Aranda has had the resume to be a head coach for a few years now and his pedigree suggests this is a home run hire. Aranda has coached under Mike Leach, Les Miles, Paul Chirst etc. Rhule had this program going in the right direction can Aranda continue to that?
Grade B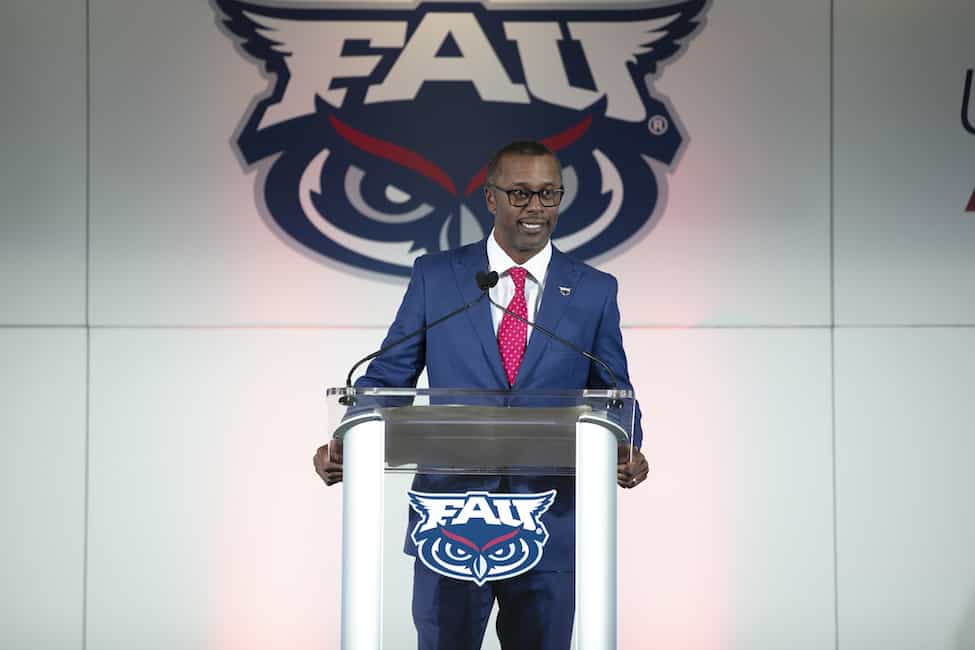 Florida Atlantic – Willie Taggart
Yes Taggart struggled at Florida State and Oregon but this is Florida Atlantic and this one still makes sense. Taggart is familiar with Florida and he can recruit well. Plus, let's not forget about what Taggart did at Western Kentucky and South Florida. If he can figure out how to get back to that level I think Taggart can win in Boca Raton.
Grade B
Ole Miss – Lane Kiffin
Yeah, sure the shoe certainly fits but I have always been a skeptic of Kiffin as a head coach and thus far with the exception of his 26-13 record at FAU I've been right. Sure, coaches can get better as time goes on but I've just never thought than Kiffin was an elite head coach. Lane will recruit well and I'm sure he'll put players in the pros but will Ole Miss ever be a top 10 to 15 team? I have my doubts. It's going to fun to watch regardless and the egg bowls against Leach are now must watch tv.
Grade C
San Diego State – Brady Hoke
The Aztecs are returning to the coach that somewhat laid the foundation to a decade of success. Hoke took San Diego State bowling back in 2010 and then Hoke left for Michigan and Rocky Long stepped in and made the Aztecs a consistently good mid major. Long stepped down from SDSU and handed the keys over to assistant Brady Hoke but will Hoke still have the same magic as a decade ago? Hoke has struggled since leaving San Diego State with stops at Michigan, Oregon, & Tennessee.
Grade C
Missouri – Eli Drinkwitz
I am a fan of Eli Drinkwitz I really am. I liked what he did at Boise State and NC State as an assistant before walking in to a perfect situation at Appalachian State. Missouri really didn't want Barry Odom as head coach and the question I want to know is will Drinkwitz be any better than Odom? I think he could be but I sure would of liked to see him at Appalachian State a bit longer. Scott Satterfield left Appalachian State in pretty darn good shape and sure 12-1 is an unbelievable season but I still think this could be one where we say did they really improve?
Grade C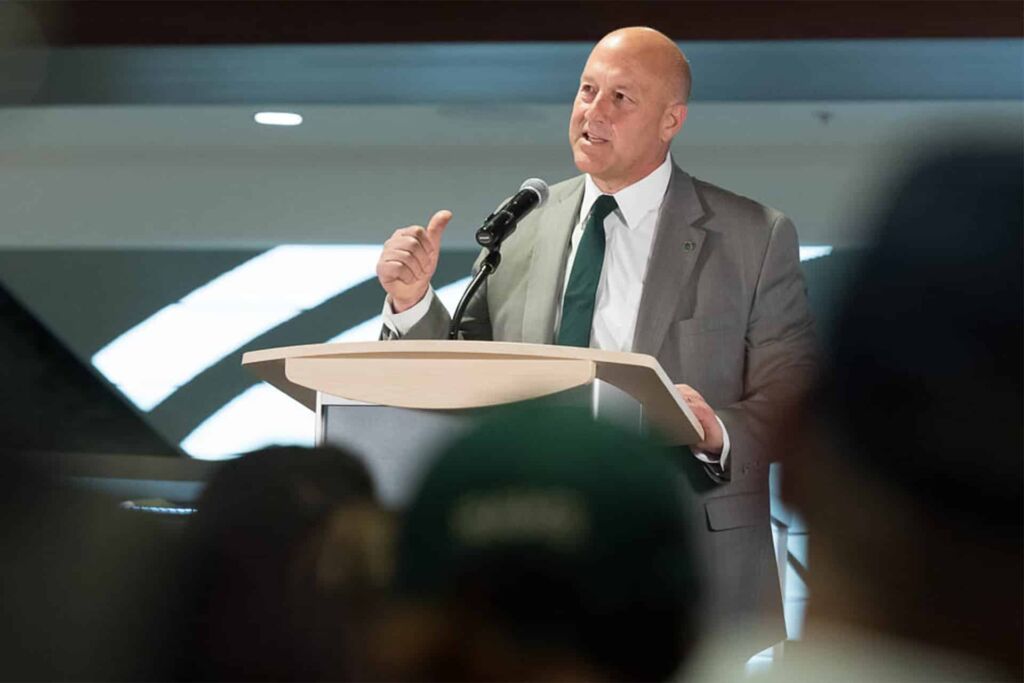 Colorado State – Steve Addazio
I'm not sure what to think here? Addazio underachieved at Boston College the more I dove into the stats. Boston College had the easiest schedule in all of the ACC over that past 5 years and Addazio didn't really ever have a really good season. Perhaps he can recruit but can he in Colorado? He's been on the east coast his entire career. I'm not saying it can't be done but he sure has his work cut out for him. If Addazio can consistently do what he did at Boston College here in Fort Collins than perhaps Colorado State will keep him around for a bit.
Grade C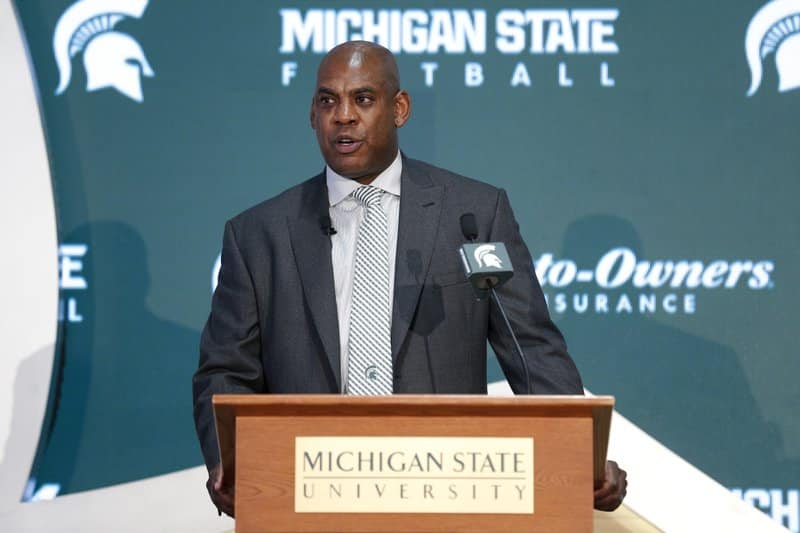 Michigan State – Mel Tucker
I was a skeptic when Colorado hired him a year ago. After a 5-7 season I'm still a strong skeptic if Mel Tucker is a good football coach. Sure, Colorado recruited a bit better this year with him at head coach but Tucker still has a ton of question marks as a head coach to me. For Michigan State to throw that type of money at this unproven of a head coach has me scratching my head. Also the way he left Colorado can't be a good thing for recruits to trust moving forward.
Grade C
UNLV – Marcus Arroyo
It wasn't that long ago that I was watching Marcus Arroyo quarterback the San Jose State Spartans since then Arroyo has spent time coaching all over the map with stops at San Jose State, Prairie View, Wyoming, Southern Miss, California, Oklahoma State & Oregon. Arroyo also spent a year coaching with the Tampa Bay Bucs. Most recently Arroyo was the offensive coordinator of the Oregon Ducks. Arroyo had success in Eugene but I was never blown away by the Duck offense which makes me question if this is a good hire or not. UNLV is a sleeping giant mid major wise if they can get the right guy at head coach. Hopefully this works out for the Runnin' Rebels.
Grade C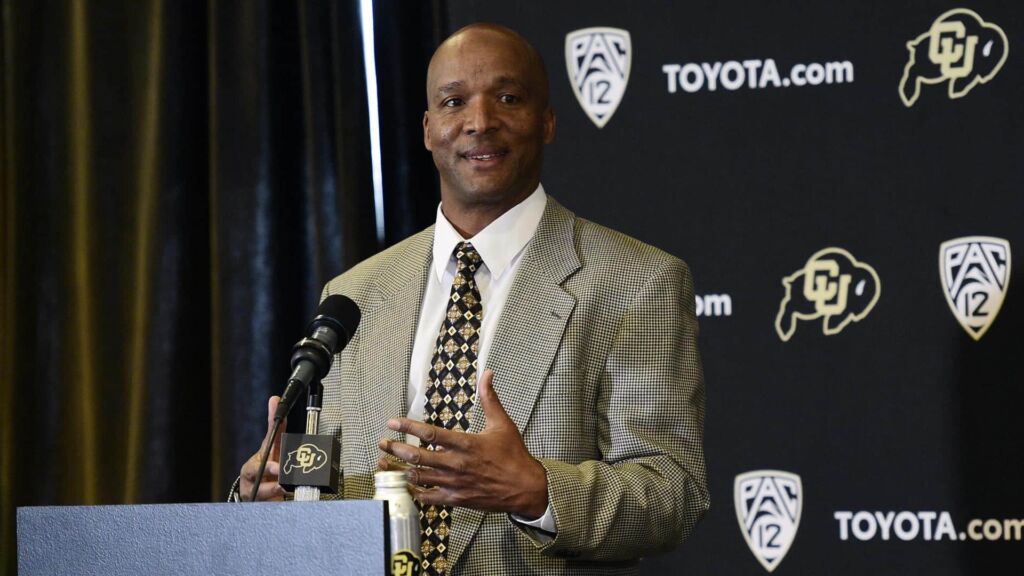 Colorado – Karl Dorrell
This one came out of the blue. I think all of us in the college football world were scratching our heads with this one. Then again when you look at Dorrell's records at UCLA he seems to be the best coach they've had since the 2000's. I personally wanted to see Darrin Chiaverini get the job but they went with a old Bill McCartney assistant in Karl Dorrell who was coaching with the Miami Dolphins. Dorrell did decide to keep Chiaverini on which was a smart move because Chiaverini is one of the best recruiters in the nation. This hire somewhat reminds me of the Herm Edwards Arizona State hire. I was a huge skeptic but it ended up working out for ASU. Perhaps the same thing can happen in Boulder.
Grade C
Hawaii – Todd Graham
This one was quite the surprise as well. Graham had absolutely zero ties to football on the island so there's potential for this to go really wrong. At the same time as much as I've disliked some of Graham's coaching decisions and schemes over the years, I could still see this thing working out. Graham's offenses will put up points that should keep them in games and when you analyze his career Graham has had some nice seasons at mid majors. Only time will tell.
Grade C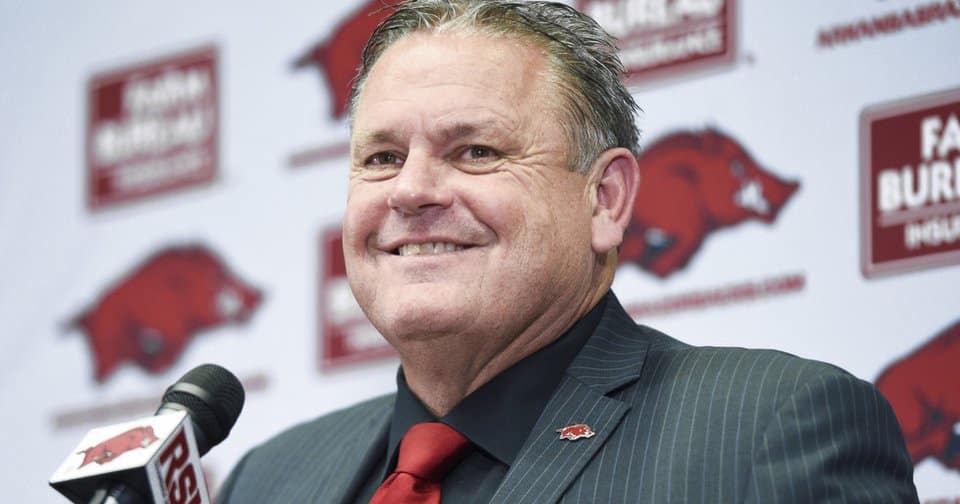 Arkansas – Sam Pittman
It was what their 5th or 6th coaching candidate? Coaches were turning down Arkansas left and right this offseason which led them to hiring Georgia o-line coach Sam Pittman. Pittman spent some time in Fayattville a few years ago and after hearing his press conference I'll be rooting for the man. Still, I think this hire was grasping at straws and 4 or 5 years from now I think Arkansas will be yet again searching for another head coach.
Grade D
UTSA – Jeff Traylor
Here's one I don't understand. The Roadrunners went and hired a big time recruiter who had zero head coaching experience just one hire ago with Frank Wilson and things didn't work out. So they double down and hire Jeff Traylor who was recently the running backs coach at Arkansas? I have nothing against Traylor and I hope he succeeds but I just don't understand the hire much. Sure, he has coached high school football in Texas and had some stints with Texas and SMU but those weren't even extremely successful seasons. Would of loved to see them go after a Jim Leavitt or a Rich Rodriguez here over Traylor.
Grade D
READ ALSO
2020 College Football National Championship Odds, Futures, Picks and Best Bets
The Best Transfer Quarterbacks for 2020
Ranking The SEC West Head Football Coaches