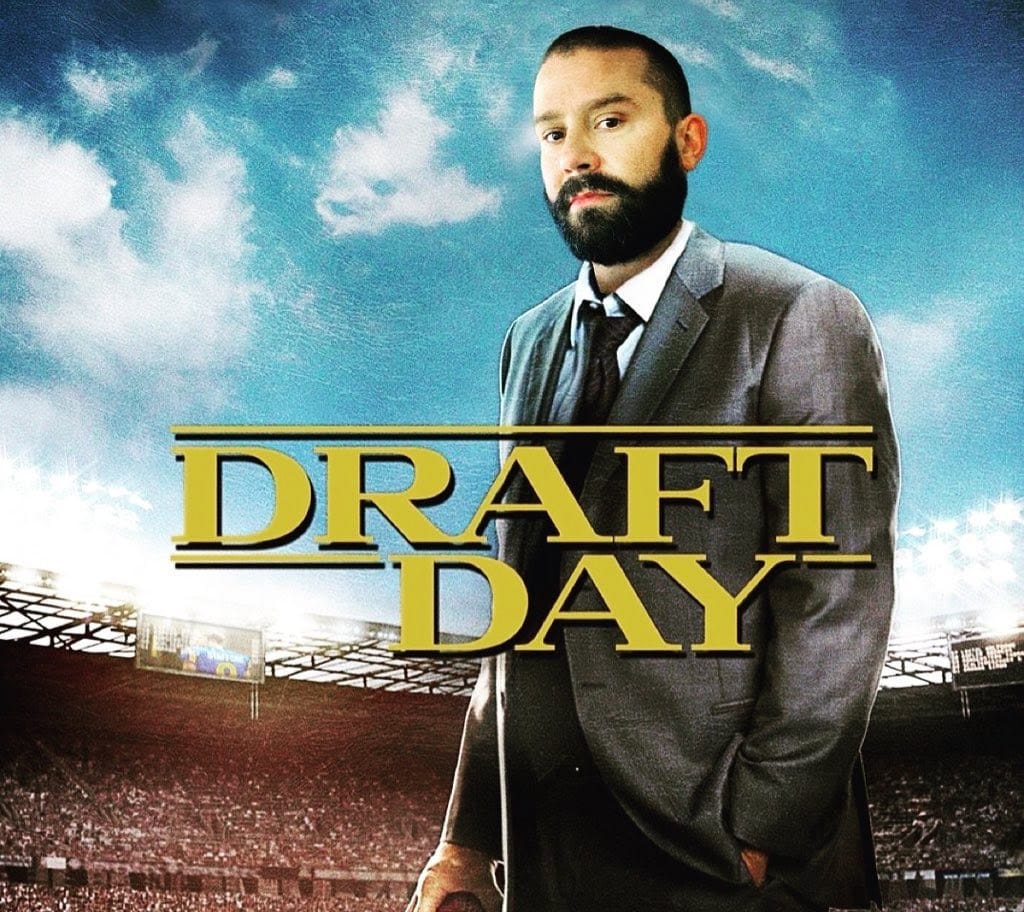 Happy Draft Day y'all! Shout out to the NFL for turning a fairly lame hang-in-the-garden into a full-blown spectacle that will steal the eyes of the nation away from the USFL plus playoff games in the XFL, NBA & NHL. This year they take their talents to Kansas City, home of Jackson Mahomes, BBQ, and water that apparently cures Super Bowl hangovers.
All the regulars will be there; our commissioner Roger Goodell will maintain his heel persona as the crowd showers him with KC-style slow-roasted boos from deep in the gut of America. Mel Kiper and Todd McShay will appear more swollen with age and even grumpier as the industry has seemingly passed them by, as Daniel Jeremiah is a clear #1 on most people's boards.
Lastly, over 20 Draft picks will be in the house, and honestly, the highlight for me every year as I get older is seeing what kind of crazy ass garb is considered fashionable. Cheers to all who celebrate and have an excellent Draft Day
Since you are not anybody until you release a mock draft, here I am releasing a mock draft for the ages; anything below 89% accuracy will be disappointing, without trades, of course. I hope you've been following the show for draft prop SZN, as merely fading the chalk would have put you on a profitable track, according to the CLV honks.
Upon further review, Byrce is clearly the #1 until he isn't, but he will be. So after that, my Texans hold the true key to this year's draft. Do they go QB like a sane franchise, or do they put their future first with a true build-your-defense around this guy prospect?
Go here for more NFL Draft content!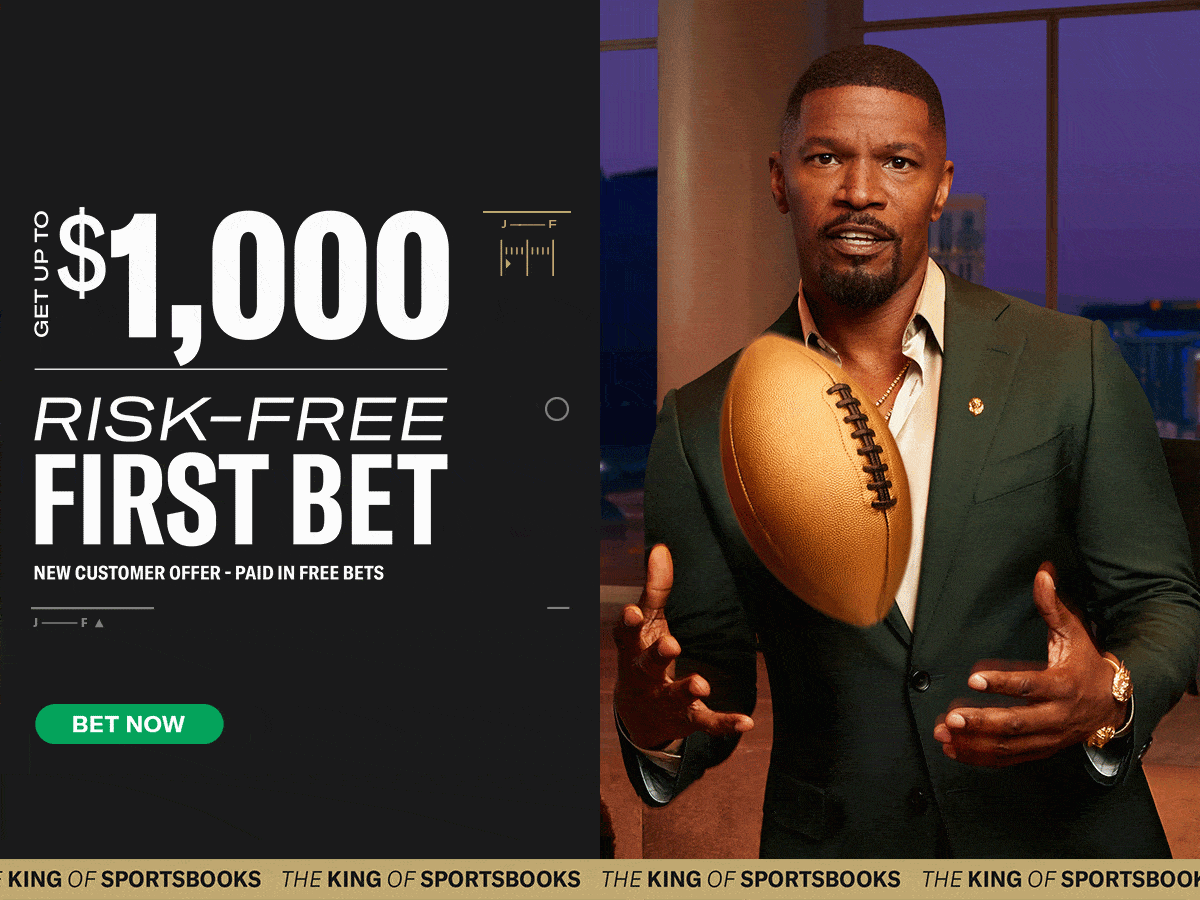 NFL Draft Props Contest
Make sure to tune into our NFL Draft Watch Party simulcasting at the same time as the NFL Draft over on our YouTube channel. Plus, don't forget to enter our NFL Draft Props contest. The winner gets $250 CASH and a $50 SGPN gift card exclusively in our Discord.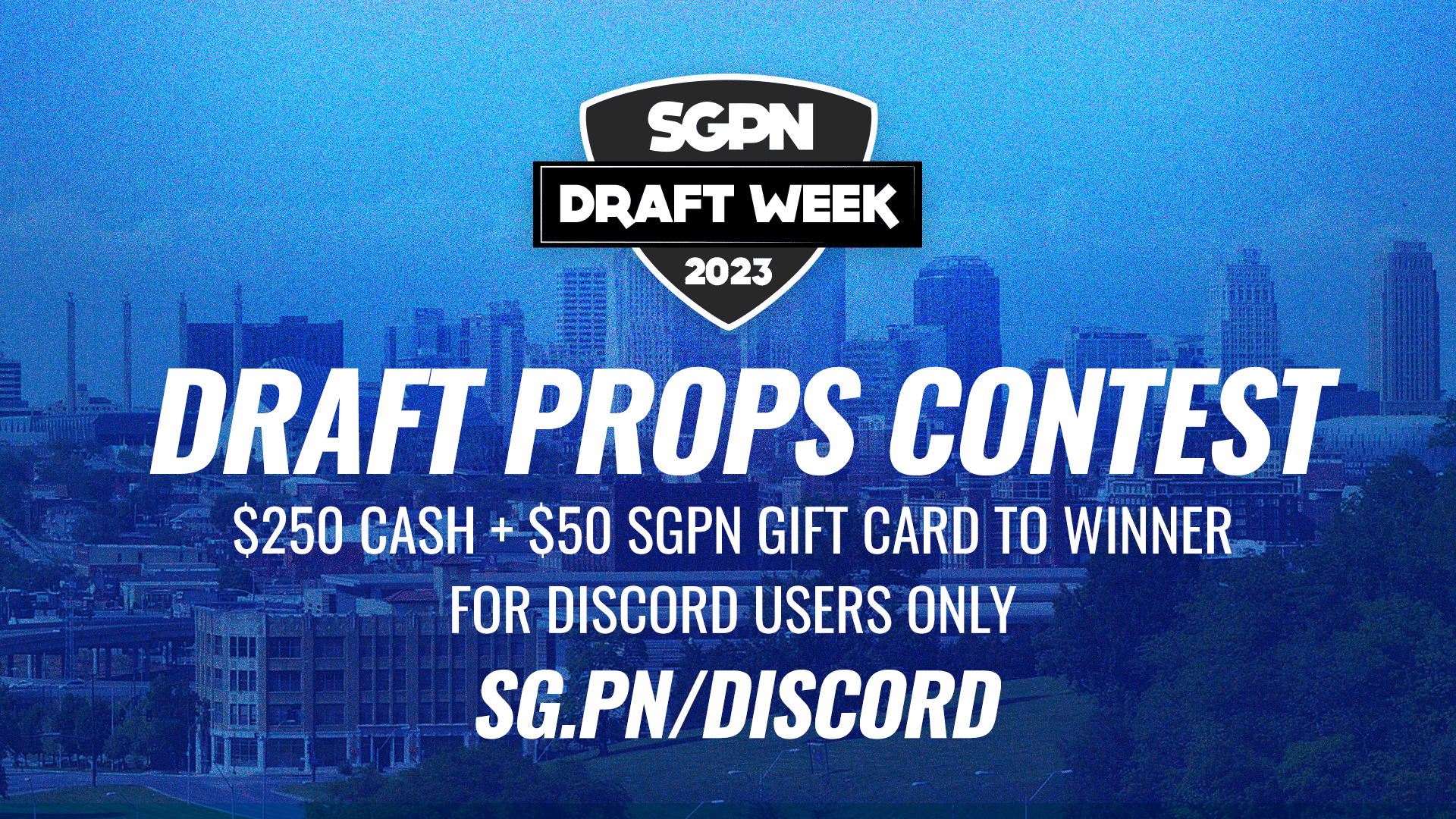 Ryan Kramer 2023 NFL Mock Draft
#
Team
Pick
Pos
College
1


Panthers
via CHI

Bryce Young
QB
Alabama
I was suprised after the fact with how impressive Bryce's tape is compared to the rest of the class, he is in a tier by himself and it would be shocking to find out that the Panthers traded up for anyone else. I get it he is a normal sized human who probably bulked up for the combine. Who cares he played against NFL players in the SEC and most importantly actually played the posistion well in college 🙂
2


Texans

Tyree Wilson
DE
Texas Tech
Takes real onions to not take the QB here and I respect it, Ryan's will almost certainly want a center piece for his defense and while the production didnt match Will Anderson, his measurables are mout watering.
3


Cardinals

Paris Johnson Jr.
OT
Ohio State
With all the QB's still left on the board this almost certainly will be trade time, and Im guessing they trade back FINALLY listen to Kyler and grab some Oline help with Paris Johnson Jr.
4


Colts

Anthony Richardson
QB
Florida
Will Levis WILL NOT be the pick as Shane Steichen gets a more physically dazzling version of Jalen Hurts and the fantasy community goes all in on the Colts
5


Seahawks
via DEN

Will Anderson
EDGE
Alabama
No brainer pick for Pete Carroll here, desperatly needs an injection of pass rush and you cant ignore the production Anderson showed in the SEC
6


Lions* (from Rams)

Devon Witherspoon
CB
Illinois
Jeff Okudah trade happens after Dan Cambell meets with Devon Witherspoon and finds out he has "IT"
7


Raiders

Christian Gonzalez
CB
Oregon
They play in a division with as much air based fire power as anyone. This pick could go in a couple directions but I expect them to add a blue chip DB prospect that Pac-12 honk Mark Davis is all in on.
8


Falcons

Jalen Carter
DT
Georgia
All world talent on the field, questionable charater off the field, but the coaching staff at UGA really talks him up. This would be a trasnformative piece for the Falcons as they compete for a very wide open AFC South.
9


Bears
via CAR

Darnell Wright
OT
Tennessee
Just gonna keep going to the well here, Bears 100% take an Olineman and Darnell Wright has gained some serious steam from being the only guy to give Will Anderson real trouble
10


Eagles
via NO

Nolan Smith
EDGE
Georgia
With Jalen Hurts signing a lifetime contract it could make sense to go Offensive Line here, but I think the eagle understand they dominated because of that pass rush.
11


Titans

C.J. Stroud
QB
Ohio State/b>
Titans are in a rebuild on the fly mode and that requires moving off Ryan Tannehill at some point. Vrabel gets fellow Ohio State alumn and consensus #1 pick from 2 months ago, CJ Stroud as the S 1 2 3 SLIDE has ended
12


Texans
via CLE

Will Levis
QB
Kentucky
I mentioned earlier that it took serious onions to pass on the QB at 2, well they end up getting their banana peel eating, mayonaise in coffee drinking franchise QB...no pun intended but this is the final straw in my Texans fandom.
13


Packersvia trade with Jets

Michael Mayer
TE
Notre Dame
Seeing alot of folks mocking a WR to the Packers in the 1st round like that has ever happened. Current TE consists of Josiah Deguara plus other guys you havent heard of, Mayer helps the run and pass game right away.
14


Patriots

Lukas Van Ness
DT
Iowa
Classic Patriots pick here, could aid their offense with a player like Zay Flowers, but Van Ness will seem like massive value for Bill as he will contribute day 1 on the defense
15


Jetsvia trade with Packers

Peter Skoronski
OT/G
Northwestern
Jets think he is a tackle and arent worried about his length or lack there of. This would be a wise pick considering the Jets are built to win rn
16


Commanders

Emmanuel Forbes
CB
Mississippi State
I dont belive the QB smoke or the win now smoke, If im buying a football team i want picks for the future, you can never have enough DB help, this pick could go D line with the recent news of Chase Youngs 5th year option not getting picked up
17


Steelers


Broderick Jones
OT
Georgia
Steelers always seem to telegraph there pick and still get there pick, Steelers get a dude who will help protect their future aka Kenny Pickett
18


Lions

Calijah Kancey
DT
Pittsburgh
Lions go double defense as they a look to compete for the NFC championship this year. Love Kancey would love my Giants to get him.
19


Buccaneers

Bijan Robinson
RB
Texas
The Bucs are 100% trying to compete this year, also Bijan only took 2 trips to visit teams facilities, Eagles and you guessed it the Tampa Bay Buccanneers
20


Seahawks

Zay Flowers
WR
Boston College
The Tyler Lockett comps are to easy to see, Flowers comes off the board in a fairly dynamic situation that should enable him to top the rookie class in fantasy points
21


Chargers

Dalton Kincaid
WR
Utah
Chargers seem to be headed in the direction of taking an offensive player, and what team has more experience getting maximum value out of late blooming TEs. The Chargers have always like larger targets and for my money this is the best big body reciever on the board
22


Ravens

Deonte Banks
CB
Maryland
Ravens always get a value is seems in the NFL draft and while this could be Joey Porter Jr, which would put Sr in a pickle, but I think they take the local product out of Maryland
23


Vikings

Jordan Addison
WR
USC
Time to replace Adam Theilan with the smoothest operator both in the slot and out, setting up for another dynamic set of weapons to prop up Pro Bowl QB Kirk Cousins
24


Jaguars

Brian Branch
DB
Alabama
Jacksonville seems to be a lock to go defense and I think Branch is a guy NFL teams like more than the draft community. A popular mock to my Giants one pick later, Jags get a guy that helps their defense day one
25


Giants

Joey Porter Jr
CB
Penn State
LOVE THIS PICK, lots of WR visits but if the draft falls this way its Porter or bust for me, Penn State product stays in the north east and provides Wink and the Giants with something they desperately need in defense backfield help.
26


Cowboys

Jaxson Smith-Njigba
WR
Ohio State
Jerry is near the end AKA in win now mode...They end the slide for JSN. Would prefer they screw up this pick by reaching on a TE
27


Bills

Quentin Johnston
WR
TCU
Could see this being Gibbs, but I think they are clearly in the market for a big body alpha, and Quentin comes a bit cheaper than DeAndre
28


Bengals

Jahmyr Gibbs
RB
Alabama
With the Losses of Mixon and Perine the Bengals grab a win now playmaker who happens to play the RB position
29


Saints
via SF via MIA via DEN

Myles Murphy
EDGE
Clemson
Saints could make me laugh really hard by picking Hooker, but they are always in compete mode and I think Murphy gives them a sexy edge prospect that files a giant need
30


Eagles

Kelee Ringo
CB
Georgia
Howie continues his new love of the SEC with a double dog 1st round as they snag some stud youth at the CB position for when Bradberry and Slay are put out to pasture.
31


Chiefs

Anton Harrison
OT
Oklahoma
Protect Mahomes = compete for championship EVERY YEAR, Also probably the spot someone trades up to pick Hooker
FOREFIT


Dolphins

SELECTION FOREFITED