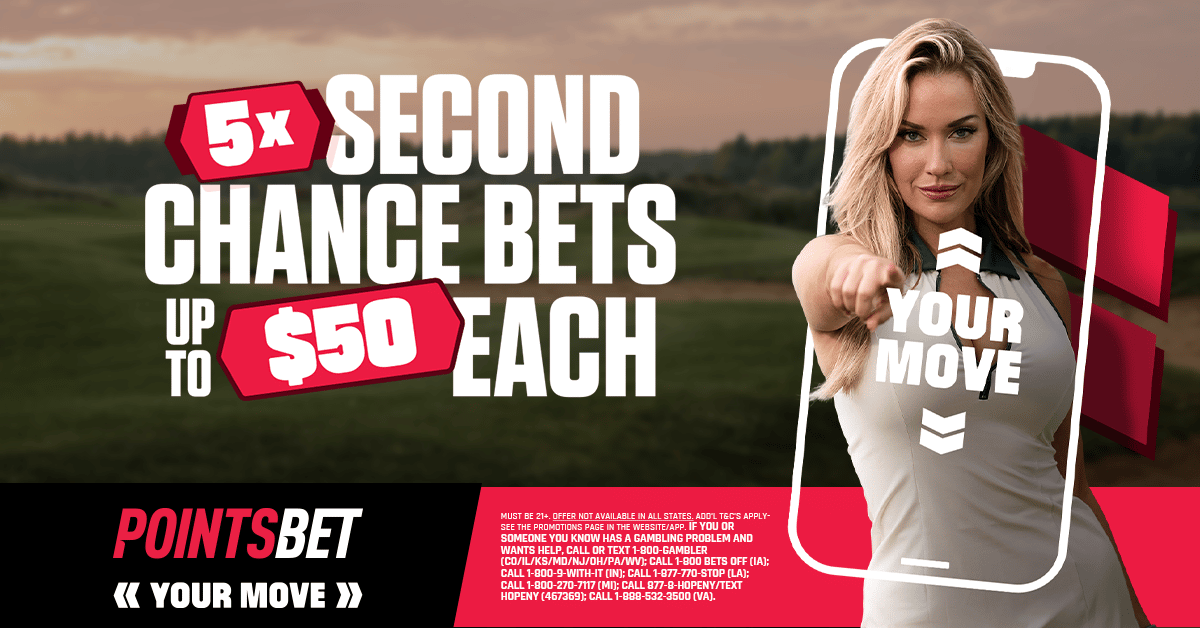 USFL Picks Week 3 + XFL Playoff Predictions
The guys (@GamblingPodcast) are joined by Colby Dant (@TheColbyD) to talk USFL Week 3 picks and XFL Playoff predictions.
(6:21) XFL Week Recap
There were some exciting games and major sweats as the regular season wrapped up. Seattle somehow snuck into the playoffs, probably due to a change in the tie breaker rules while games were going on.
(9:45) XFL Picks
(10:55) Arlington Renegades vs Houston Roughnecks (-6.5)
Arlington has the advantage because Houston's offense has struggled. While their defense is strong this should not be enough to win by more than a touchdown in a playoff game.
(16:07) Seattle Sea Dragons vs D.C. Defenders (-3)
When these teams played Week 1 the Defenders won 22-18 off a Ben Dinucci costly fumble. It's hard to beat a team three times but when Seattle coughs the ball up like they do it can't be that hard.
(21:18) Bets for XFL Playoffs
Kramer Lock: Seattle
Kramer Dog: Arlington
Sean Lock: D.C. -3
Sean Dog: Parlay D.C. -3 and Arlington +6.5
Colby Lock: Arlington +6.5
Colby Dog: Arlington ML
(25:30) USFL Stadium Situation
Last week, Michigan and Philly played in Canton last week, a place where neither team calls home. Play location is all messed up in this league which makes it hard for fans.
(31:50) USFL Futures
There is already teams that are clearly better in the league such as Birmingham and New Jersey. Taking futures on other teams could be interesting but it probably won't fair well.
(35:37) Breakers vs Stallions (-6)
The Stallions are a well-oiled machine and have not showed much weakness, they should dominate.
(37:29) Showboats vs Gamblers (-3)
The Showboats are a classic road-home underdog. Despite playing this game in Memphis, they are technically the road team.
(39:08) Maulers vs Stars (-6.5)
Pittsburgh has yet to score an offensive touchdown while the Stars have the capability to air it out.
(40:54) Generals vs Panthers (-4.5)
The Generals should not be a dog at all but they are catching 4.5. The Panthers have looked good so far though and maybe can shock the world with a win here.
(43:31) Bets for USFL Week 3
Kramer Lock: Birmingham
Kramer Dog: Generals ML
Sean Lock: Birmingham
Sean Dog: Generals ML
Colby Lock: Stars -6.5
Colby Dog: Parlay Showboats ML with Generals ML
XFL Playoff Odds
| | | | | | |
| --- | --- | --- | --- | --- | --- |
| Date | Teams | Future | Spread | ML | Total |
| 4/29 4:00 PM | Arlington Renegades | | | 205 | 41.5 |
| Houston, TX | Houston Roughnecks | | -6.5 | -245 | |
| 4/30 12:00 PM | Seattle Sea Dragons | | | 145 | 48.5 |
| Washington, DC | DC Defenders | | -3 | -170 | |
USFL Week 3 Odds
| | | | | | |
| --- | --- | --- | --- | --- | --- |
| | Teams | Fut | Sprd | ML | Total |
| 4/29 9:30 AM | New Orleans Breakers | 550 | | 200 | 48.5 |
| Birmingham,AL | Birmingham Stallions | 200 | -6 | -240 | |
| 4/29 4:00 PM | Memphis Showboats | 1300 | | 130 | 43.5 |
| Memphis,TN | Houston Gamblers | 1400 | -3 | -150 | |
| 4/30 9:00 AM | Pittsburgh Maulers | 2000 | | 200 | 42 |
| Detroit,MI | Philadelphia Stars | 425 | -6.5 | -240 | |
| 4/30 1:00 PM | New Jersey Generals | 500 | | 170 | 44.5 |
| Detroit,MI | Michigan Panthers | 500 | -4.5 | -200 | |
Podcast Transcriptions