Whether you are new to legal sports betting or a veteran of gambling degeneracy, I have something I think you will be interested in. This week I am publishing SGPN's third parlay flowchart of the season! If you are unfamiliar with the concept of a parlay, it is a simple concept.
A parlay simply combines multiple wagers into one bet. You need each leg to hit to win and receive a payout. While the odds of winning become slimmer, the payouts become substantially bigger. Putting together a well-constructed parlay allows you to risk lower sums of money while still reaping the benefits of a substantial payout if all of your legs hit.
This, of course, requires some strategy and nuance. Before outlining SGPN's Super Bowl Sunday NFL Parlay Flowchart, let's review how we did last week.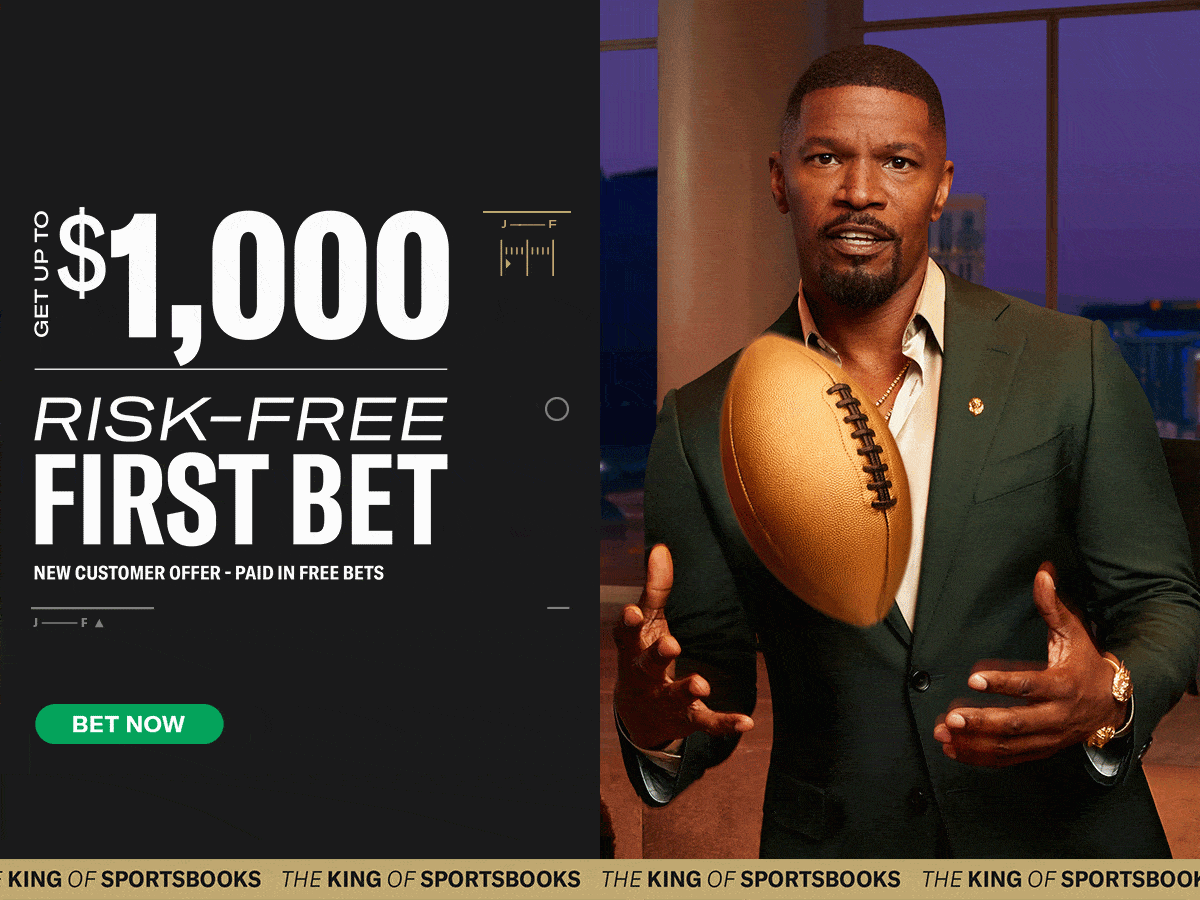 Last Week's Parlay Flowchart
Last week's flowchart was relatively successful. The AFC championship game same-game parlay had a singular path where a four-leg parlay could have netted you around +500 odds.
Travis Kelce caught 7 + passes, Kelce scored a touchdown, Mahomes threw for over 279.5 yards, and Hayden Hurst had over 29.5 receiving yards.
Unfortunately, Chase did not find the end zone for the degen multiplier, but a 5-leg parlay at +500 is still a nice return if you placed it. On the NFC Championship game side, we were one Jalen Hurts rushing touchdown away from turning $25 into $2,775. Our process continues to be excellent, and I hope everyone is making some money along the way.
We march forward.
Exclusive SGPN Content
All SGPN NFL Content
NFL Gambling Podcast
Fantasy Football Podcast
SGPN's NFL Championship Weekend Parlay Flowchart
---
SGPN's Super Bowl Parlay Flowchart
Phi Eagles SGP: Base play (Pick Both)
This week we are outlining two same-game parlays (SGP) choices. One will favor a positive Philadelphia Eagles game script, while the other will favor a Kansas City Chiefs positive game script.
The props chosen are mostly likely to hit if the game breaks that particular team's way. Let us dive in.
PHI Eagles -1.5 (-110) AND Under 51 Total Points Scored (-110)
For the Eagles to win this game, they are going to have to hold a high-flying Chief's offense in check. If the Eagles allow Patrick Mahomes to throw early and often, they could be in trouble. Philadelphia ranked number one overall in pass defense DVOA but faced a subpar schedule all season.
They have not faced a team like the Chiefs, who, conversely, ranked number 1 on passing offense DVOA. Something will have to give, but if the Eagles win this game, I think they win a low-scoring game by a field goal.
Phi Eagles SGP: Virtual Locks (Pick one)
K. Gainwell Over 19.5 Rushing Yards (+135) or J. Hurts Under 249.5 Pass Yds (-135)
The sports books keep setting Gainwell's rushing total too low, so I keep betting it every week. Last week Gainwell's rushing line was 11.5, and he smashed it with 14 carries for 48 yards.
This week they have his line set at 19.5, which is still far too low. This is essentially a free leg on your parlay. Gainwell received more work than usual due to the nature of a blowout game, but he has been a solid contributor to the offense in the regular and postseason, regardless. Gainwell currently leads this Eagles team in rushing yards in the postseason.
Kenneth Gainwell has been the MVP of the Eagles' offense in the playoffs. pic.twitter.com/PZAhRdHlfi

— Brenden Deeg (@BrendenDeeg_) February 3, 2023
Hurts has been amazing this year as one of the better dual threats we have seen in a long time. However, Jalen Hurts does not have to throw the ball a ton for the Eagles to be successful. The Eagles ranked 1st in rush offense DVOA on the season and are happy to slow the game down while they run the rock.
The game script that favors an Eagles victory favors a low-scoring game with numerous eagles having solid days on the ground, including Hurts. Hurts has not eclipsed 160 yards passing in two postseason games and failed to reach his projected total in 6 of the last eight regular season games. The Eagles are a balanced team and will not lead an aerial assault.

Phi Eagles SGP: Value Additions (Pick one)
D. Smith Anytime TD Scorer (+170) or P. Mahomes Under 299.5 Pass Yds (-120)
Devonta Smith is a WR1 in a WR2's body (thanks to the addition of AJ Brown). It is no secret that this Eagles team is loaded with talent on both sides of the ball. Smith is sometimes the forgotten man, but the former Heisman winner has big game potential every week.
Football fans might be fading Smith after being held to two catches in the NFC championship game, but it is important to note that Smith had eight or more targets in the four games prior to facing the Niners.
The Chiefs allowed an AFC- high 20 receiving touchdowns to opposing receivers on the season while only ranking 20th in pass defense DVOA. Smith has already caught one touchdown this postseason and could be primed for another.
Jimmie Ward: When I move back to safety and catch Devonta Smith he's going to pay!!!

Jimmie Ward against Devonta Smith in coverage: pic.twitter.com/rL6ZKB5BBn

— The Reason (@TheReason540) February 10, 2023
Mahomes just got done accepting his 2nd NFL MVP award and is appearing in his third super bowl while only 27 years old. Mahomes is already a legend in his own right and seems to throw for 300 or more yards every time he steps on the field. If that is the case, why am I taking the under here?
This may seem counter-intuitive after Mahomes just got done throwing for 326 yards in the AFC championship game against the Bengals. However, the Bengals ranked 12th in pass defense DVOA while the Eagles ranked first.
This will be a different beast for Mahomes, who may have to use his legs and check down more than he would like in this game. Mahomes has thrown for 230 or fewer yards in two of his last three games, and the Eagles only allowed more than 260 passing yards once this season.
Phi Eagles SGP: Degen Multiplier
J. Hurts 2+ Touchdowns Scored (+650)
I am running this one back. This was my degen multiplier last week, and we were so close to hitting it. Hurts was able to find the end zone but only once. This team is most efficient when Jalen Hurts is a threat on the ground.
I think this is another week where we see Jalen Hurts utilizing designed running plays in the red zone and will likely carry at least one of his famous QB sneaks into the end zone. Can he make it two?
This is considered a 'bad' game for Jalen Hurts#SuperBowlLVII pic.twitter.com/xvSnl72g9W

— Paul C (@HurtsyIvania) February 1, 2023
KC Chiefs SGP: Base play (Pick Both)
KC Chiefs Money line (+105) AND Over 51 Points Scored (-110)
If the Chiefs are going to win this game, they are going to have to buck season-long trends. The Eagles ranked number one in pass defense DVOA and sixth in total defense DVOA on the season.
The Eagles have only allowed one passer to go over 260 yards all season. The Chiefs operate best when Mahomes is slinging the ball early and often and finding Travis Kelce in the red zone.
The Eagles had one of the easiest schedules in the league but also have one of the most talented rosters. Something has to give here.
If you are a Mahomes and Kansas City Chiefs believer (as I am), you have to think the Chiefs can win a tight game where they simply outscore an Eagles offense that is unable to keep up through the air.
KC Chiefs SGP: Virtual Locks (Pick one)
Travis Kelce Anytime Touchdown (-120) or Travis Kelce 7+ Receptions (-190)
I am calling these virtual locks for a reason. Is there anything more chalky than Travis Kelce catching a ton of passes and finding the end zone in a big game?
Kelce has 15 touchdowns in 17 career postseason games and three so far this postseason in 2 games. He led the Chiefs in red zone targets on the season and has gone over seven receptions in each playoff game so far. Need I say more?
Travis Kelce is unreal
pic.twitter.com/xZSbHZdvhv

— PFF (@PFF) November 21, 2022
KC Chiefs SGP: Value Additions (Pick one)
Isiah Pacheco 20+ Receiving Yards (+130) or Chris Jones 1+ Sack (-130)
These props are a little more fun and a little less chalky. However, I think they both have a great chance to hit. Pacheco has found him more and more involved with the offense as of late.
Andy Reid has dropped some hints in interviews this week that we may see an offensive player we do not expect to have a huge role in the offense and make a big impact in the game. Could that be Pacheco?
This receiving line is extra juicy as Pacheco has found himself more involved in the passing game than you might expect. Last week, he managed five catches for 59 yards in a victory over the Bengals. If we expect this game to be a high-flying shootout, doesn't he smash this prop with ease?
POP OFF @isiah_pachecoRB#KCvsCIN | #ProBowlVote pic.twitter.com/xg4AuaMAfm

— Kansas City Chiefs (@Chiefs) December 4, 2022
Yes, we care about defense too! Chris Jones is, at worst, a top 3 defensive tackle in the league. Quinnen Williams, Chris Jones, and Aaron Donald are truly in a league of their own at this position.
Chris Jones recorded two sacks in the AFC Championship and had 15.5 on the season. This Eagles offensive line is a different beat, and Jalen hurts is incredibly mobile, but Jones is really good too.
As a matter of fact, I think there is a chance he stumbles into a sack if Hurt attempts to scramble and gets tackled behind the line.
KC Chiefs SGP: Degen Multiplier
K. Toney 2+ Touchdowns Scored (+2200)
What am I thinking here? Shouldn't I just bet Travis Kelce to score two or more touchdowns? Probably, but I am not here to be safe. I want to win, and I want to win big. Again, I repeat that Andy Reid has made it clear that playmakers other than Travis Kelce will emerge in this game if the Chiefs are victorious.
Prior to getting injured last week, Toney scored the first touchdown of the game on an acrobatic catch in the endzone before it was overruled on instant replay. The Chiefs were obviously trying to get him involved in the game early and often. Why wouldn't you?
Kadarius Toney is relentless after the catch. Does not make it easy to get him down pic.twitter.com/kPw7NVQrvv

— Ron Kopp Jr. (@Ron_Kopp) January 22, 2023
When Toney is healthy, he is as dynamic as just about anyone in the league. Maybe we start calling him Tyreek Hill lite? That is a bit of a stretch, but this prop is particularly intriguing.
If Toney can stay on the field for the entire game, he could find himself on the receiving end of a touchdown pass from Mahomes or find pay dirt on a designed run or end-around.
Knowing how creative the Chiefs can be and knowing that have shown a propensity to find creative ways to get Toney the ball in the past make this a fun degen multiplier.