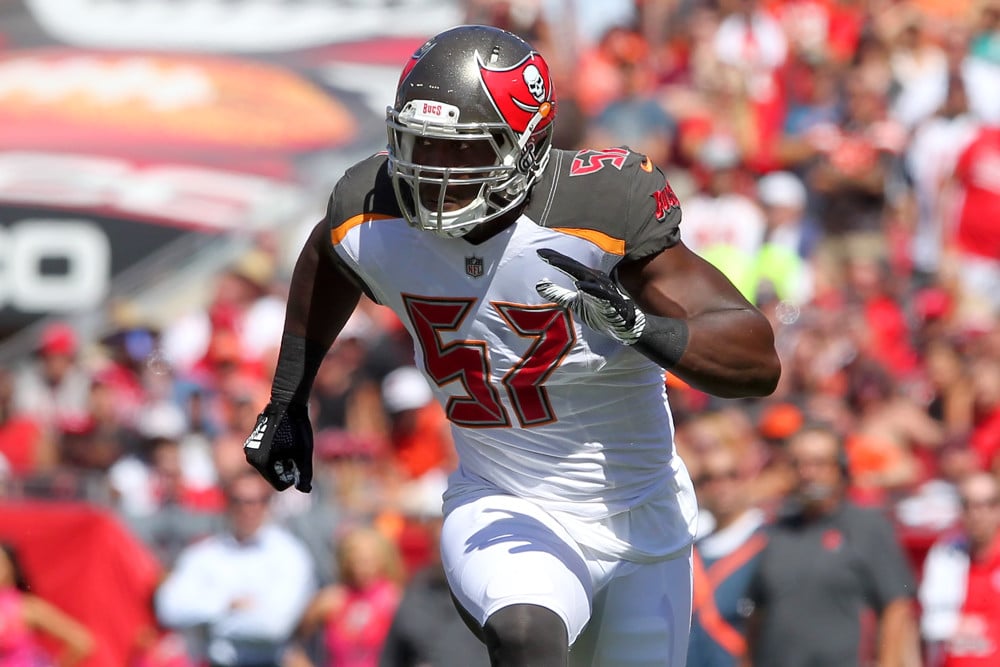 The XFL Supplement Draft is just days away. Slated for New Year's Day, each of the eight franchises could use some depth at key positions ahead of the much-anticipated 2023 season. Training camp is set to open shortly after that, on January 8, 2023, in Arlington, Texas. While all eight squads need to build up their initial rosters to 66 players, each team needs various amounts of players to achieve the ideal roster size ahead of camp. With the original player draft already in the rearview mirror, this second draft gives new players a chance to hear their names called ahead of the 2023 season.
Another wrinkle thrown into the XFL Supplemental Draft is the potential for additional USFL players to jump to the XFL. With USFL contracts for certain players expiring on December 31, 2022, we may see a few big names shift from one alternate football to another. This article will focus on free agents who have not previously been signed by a USFL team but instead will include players who have worked out with NFL teams recently, as well as graduates of the NFL Alumni Academy. With 72 roster spots open and hundreds of players left in the draft pool, this draft will conclude with plenty of fan favorites who will not be drafted. With that, let us begin this exclusive list of players who should be drafted in the Supplemental Draft and each team's XFL supplemental draft needs!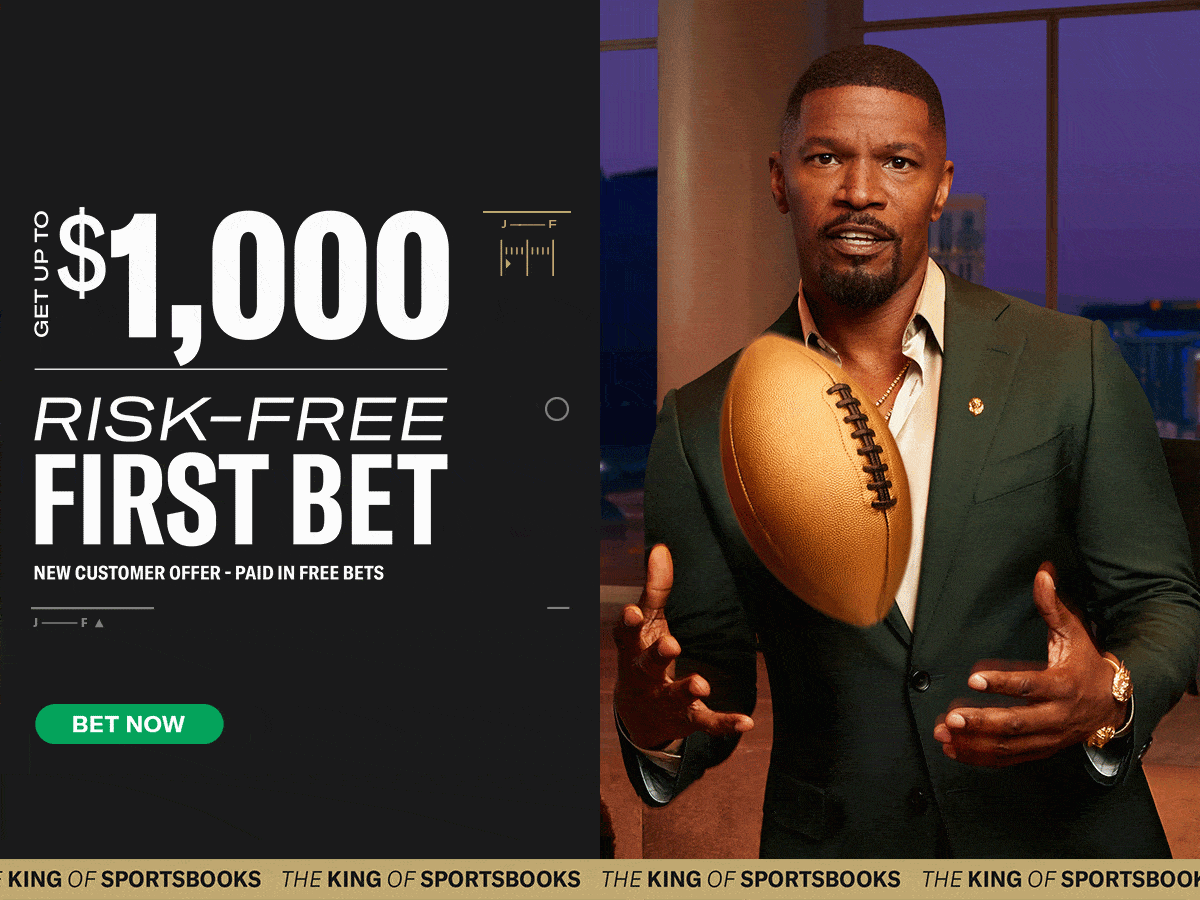 Exclusive SGPN Content
New Year's Resolutions: 2023 XFL Supplemental Draft Needs For Each Team
Arlington Renegades – Running Back
Head Coach Bob Stoops and Director of Player Personnel Rick Mueller have mapped out a roster that includes plenty of players who played in the XFL during the COVID-19-shortened 2020 season. On paper, this Renegades team is loaded with veterans. One spot needs more depth and veteran savvy, though. The Renegades roster at running back currently consists of three talented backs. A bit more on those players later. Outside of the talent ready to wear the light blue Renegades uniforms come February, Arlington needs to add to its RB room to nail down some depth at the position. Furthermore, the Renegades need a true veteran leader to handle third-down duties and tough yardage in crucial situations throughout the game.
First up for running backs currently rostered in Arlington is the former University of Houston running back Kenneth Farrow. Farrow is no stranger to alternate football. He played for the San Antonio Commanders in the AAF and the Seattle Dragons in the XFL in 2020. Next up is former Texas A&M Aggie Keith Ford. Ford has suited up for three different NFL squads and most recently played for the St. Louis BattleHawks in the XFL in 2020. Lastly, rounding out the group at running back is a scat back, De'Montre Tuggle. The former Ohio Bobcat spent some time in camp with the Chicago Bears in 2022 and should add an excellent speed element to the Renegades offense.
Possible Options For The Renegades
Jaylen Samuels – NC State University: The former NC State product would be a stellar fit in a Bob Stoops offense. Samuels, a 2017 fifth-round pick of the Pittsburgh Steelers, would provide a veteran presence with plenty of NFL experience to boot.
Jordan Howard – Indiana: Another option would be former Indiana Hoosier and Pro Bowler Jordan Howard. Howard, regarded as a short-yardage power back at this stage in his career, would bring a nice mix of size and toughness to the Renegades backfield.
With another addition to its running game, the Renegades would fill their XFL supplemental draft needs and would be fielding a quality football team. Stoops and his staff have assembled a squad filled with veterans with prior alternate football experience. Also, Stoops is familiar with having a productive backfield in the XFL. In 2020, the duo of Cameron Artis-Payne and Lance Dunbar led the way for the Renegades with a combined 387 yards and three touchdowns in five games. Look for Dallas to add a fourth running back to their rotation when the supplemental draft takes place on January 1.
Jordan Howard doing Jordan Howard things.#PHIvsDET | #FlyEaglesFly pic.twitter.com/wxPszMLpAo

— Philadelphia Eagles (@Eagles) October 31, 2021
D.C. Defenders – Interior Offensive Lineman
From one successful XFL franchise to another, the D.C. Defenders have the potential to have one of the more explosive offenses throughout the league in 2023. Head Coach Reggie Barlow and DPP Von Hutchins have assembled a stellar offense thus far. With the announcement of Former University of Miami Quarterback D'Eriq King being assigned to D.C., the Defenders' firepower could be lethal come February. One spot along the D.C. line could use additional depth, though.
While this line has plenty of versatility, it needs a proven player along the right or left guard spots to solidify its front five. Currently rostered as interior offensive linemen for the Defenders, Greg Long, Dwayne Wallace, and Michael Maietti. They all bring plenty of experience and depth. Offensive Line Coach Russ Ehrenfeld will look to prepare his versatile squad to be great blockers in both the run and pass. The Defenders should look toward the supplemental draft to nail down this position. Whether on the right or left sides of the interior, this is their biggest XFL supplemental draft needs.
Possible Options For The Defenders
Brett Heggie – Florida: Brett Heggie is a former Center who attended the University of Florida from 2016-2020. Heggie has spent time in the NFL with the Oakland Raiders and New York Giants. Heggie recently participated at the NFL Alumni Academy and would boost this Defenders offensive line.
Parker Ferguson – Air Force: Here is another great option at D.C.'s disposal. Parker Ferguson played at both Tackle and Guard during his career at Air Force, using great size and traits at both positions. Ferguson has spent time with the New York Jets and Denver Broncos and would be a welcomed addition to the Defenders roster.
Another versatile lineman in D.C. could help round out a talented group. While D.C. has other holes on its roster, it all starts up front in professional football. Look for the Defenders to target a high-end interior lineman during the Supplement Draft on January 1. When it comes to D.C., one this is certain. Defenders fans will rock Audi Field to its core in 2023. With an offense built to score points quickly, the offensive line will need to protect and do its job throughout the year. With another solid Guard or Center, the league could see the Defenders run away with some games. For D.C. fans, a great football team and a beer snake is about all they need to have a successful 2023 season.
Houston Roughnecks – Tight End
The Houston Roughnecks will be led by former NFL Head Coach and longtime Defensive Coordinator Wade Phillips. Phillips and General Manager Marc Lillibridge have created an incredible roster led by former Hawaii Quarterback Cole McDonald. With plenty of receivers on the roster, one spot on offense could use a boost. Offensive Coordinator AJ Smith will run his variation of the Air Raid offense and will need at least one more tight end to eat up blocks and be a viable receiving threat when called on.
Currently, the Roughnecks roster consists of just one tight end, former Duquesne University's Garrett Owens. While Owens will get his opportunity to show he is a number one tight end, the depth behind him is nonexistent. While Phillips may decide to play more 11 personnel, some two tight end sets are required in every offense. Here are a few options Houston should consider bringing additional depth to the tight end spot to fill their XFL supplemental draft needs.
Possible Options For The Roughnecks
Ricky Seals-Jones – Texas A&M: While some could view Ricky Seals-Jones as a fringe NFL player, he would be the perfect target for QB1 of the Roughnecks. Seals-Jones has played for five NFL teams, logging 90 receptions and ten touchdowns since going undrafted in 2017.
Bernard McCall – Livingstone College: If we shift gears from a traditional tight end in Seals-Jones, former Livingstone College H-Back / tight end Bernard McCall could be a valuable addition to Phillips' offense. McCall recently attended the NFL Alumni Academy and has excellent speed, size, and athleticism to play tight end in the XFL.
Poised to have a successful 2023 campaign, the Houston Roughnecks are set up with an array of weapons on offense. Adding another pass-catcher in Houston should be priority number one for this club. Whether Houston goes the route of a veteran like Seals-Jones, or a young, versatile weapon in McCall, either player could make an immediate impact for the Roughnecks during the 2023 season.
Taylor Heinicke could not have placed this ball any better. And what a grab by RIcky Seals-Jones. This game has been awesome.

— Ari Meirov (@MySportsUpdate) September 17, 2021
Orlando Guardians – Quarterback
The Guardians enter 2023 with three gunslingers on the roster. Former Florida State University Quarterback Deondre Francois leads the pack on paper. Not far behind sit Quinten Normandy and former FCF MVP Mitch Kidd. But could Orlando be poised to make a jump for another signal caller in the Supplemental Draft? Guardians Head Coach Terrell Buckley and Director of Player Personnel Larry Lee appear pleased with the quarterback selections thus far. Still, fans of the Guardians might be left wanting a more prominent name to swoop in to compete for the QB1 job. While rumors continue to swirl about USFL Quarterbacks Bryan Scott and Jordan Ta'amu making the potential jump to the XFL, those players are "penciled in" to join other franchises. Here are a few options outside of those two highly touted prospects that would fit the Guardians' XFL supplemental draft needs.
Possible Options For The Guardians
Cole Kelly – Southern Louisiana: Cole Kelly was a great high school Quarterback in Louisiana. He went on to play for Arkansas and would then make his way to Southern Louisiana. The Guardians need another arm to compete for the starting job in Orlando, and Cole Kelly could be that player. An accurate pocket passer at 6-foot-7, 250-plus pounds, Kelly can make all the throws necessary at the professional level.
Alexandro Bennifield – UT-Chattanooga: Much like the Kidd, Alexandro Bennifield has proven to be an elite quarterback at the arena league level. Bennifield, a former superstar for the Massachusetts Pirates of the Indoor Football League, has been looking for an opportunity to jump to outdoor football. Bennifield is a playmaker and recently attended the NFL Alumni Academy. He would be a great addition to the Guardians QB room for the 2023 season and beyond.
The Orlando Guardians have constructed a unique roster ahead of their first season in the XFL. Many of the players on its roster have played in other professional football leagues, some of them as teammates in other stops before making it to the XFL. With the addition of another signal caller to compete for the open QB1 job, the Guardians could surprise some fans with how easily they might build continuity in the 2023 season. While Kelly and Bennifield are just two of the many options available, do not be surprised if you hear a familiar name at quarterback drafted to play in the XFL in 2023, specifically for the Guardians.
OFFENSIVE PLAYER OF THE WEEK | ALEJANDRO BENNIFIELD

FULL VIDEO: https://t.co/kTd99lhmA6 pic.twitter.com/vXcm8Lw2JR

— The Indoor Football League Network (@TheIFLNetwork) May 5, 2021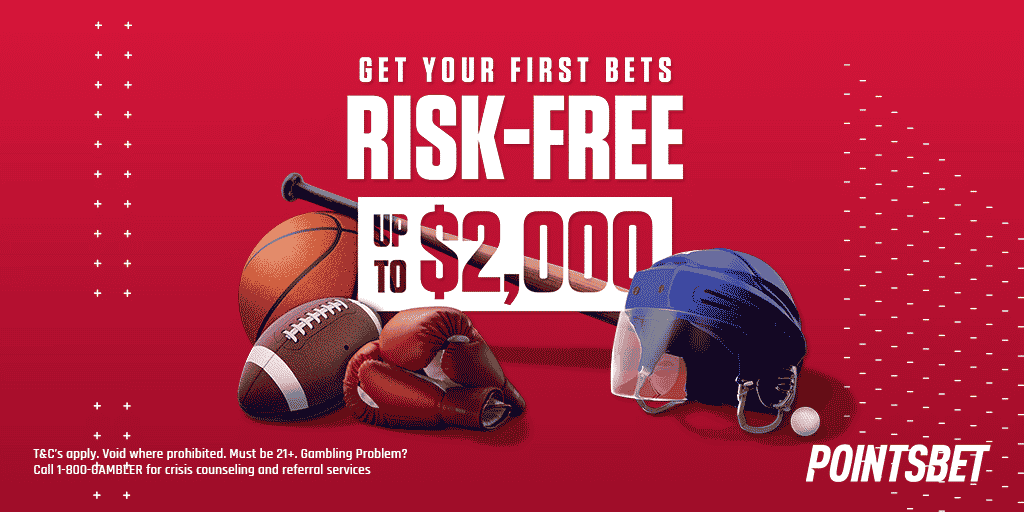 San Antonio Brahmas – Linebacker
The Alamodome will be jumping come February courtesy of the newly formed San Antonio Brahmas. Head Coach Hines Ward and Director of Player Personnel Will Lewis have created an eye-popping roster that includes many former NFL players. However, this brand-new franchise needs to be more robust at one position in their second level of defense. San Antonio could use one more highly-skilled linebacker. The team currently rosters four linebackers, as highlighted by former Texas Tech LB Riko Jeffers. Here are a couple of options at San Antonio's disposal to fill their XFL supplemental draft needs.
Possible Options For The Brahmas
Josh Harvey-Clemons – Louisville: This would be a home run selection for San Antonio. 28-year-old Josh Harvey-Clemons is a former seventh-round draft choice of the Washington Football Team. He was a special teams ace during his time with the club. Harvey-Clemons is a recent graduate of the NFL Alumni Academy and would provide an excellent anchor in the second level of the defense for the Brahmas.
Cecil Cherry – UTM: Former Fan Controlled Football and The Spring League Linebacker Cecil Cherry is a player begging for an opportunity in 11-on-11 outdoor football. Cherry would be another fantastic addition to the Brahmas linebacking core. Cherry, the 2022 FCF Defensive Player of The Year, is a recent graduate of the NFL Alumni Academy. He brings a nice mix of poise and instincts to the position. He can be relied upon as the defensive signal caller for any franchise and awaits his name to be called on Sunday.
According to many XFL fans, the Brahmas have the best roster in the XFL on paper. They are structurally sound on both sides of the ball. Their quarterback battle could be the most talked about story in San Antonio's upcoming training camp. Though Ward will be a first-time head coach, he has surrounded himself with an insane amount of coaching talent in San Antonio. With the addition of another stud linebacker, this team should be able to compete in every game this season.
1 Minute of Josh Harvey Clemons highlights pic.twitter.com/aCyOSszpZR

— CommandersMuse (@CommandersMuse) August 30, 2022
Seattle Sea Dragons – Tight End
A revamped name and logo have accompanied Seattle into the 2023 season. With it comes new Head Coach Jim Haslett. Haslett will field a roster with great expectations from its fans at Lumen Field this season. The Sea Dragons' coaching staff is impressive, along with its incredible roster. However, Seattle needs to be stronger in one area, lacking actual depth at tight end. The only player rostered for the Sea Dragons currently is former Philadelphia Eagles TE Josh Perkins. While Perkins was an excellent draft pick in round ninth of the 2022 XFL Draft, the team needs another option as a backup. Here are two options to pair with Perkins in Seattle to fill their XFL supplemental draft needs.
Possible Options For The Sea Dragons
Temarrick Hemmingway – SC State: First up for Seattle would be former 2016 sixth-round draft pick, Temarrick Hemmingway. Initially drafted by the Los Angeles Rams, Hemmingway has also spent time with the Denver Broncos, Carolina Panthers, and Washington Football Team. The six-foot-six receiving threat would greatly complement what famed Offensive Coordinator June Jones is trying to accomplish in Seattle.
Cam Sutton – Fresno State: Cam Sutton is another solid option for Seattle to select during the Supplemental Draft. The former Fresno State Bulldog has spent time in the NFL with the Carolina Panthers and Seattle Seahawks. The recent NFL Alumni Academy attendee is waiting for an opportunity with a TE-needy team. Seattle would be a nice landing spot for Sutton.
With most XFL squads set to have plenty of battles during training camp, Seattle has studs at almost every position on its team. Sea Dragons Quarterback Ben DiNucci is a clear favorite to be the day-one starter for Haslett and company. Linebacker Jordan Evans should thrive in Seattle, too. Wide Receivers Kevin Shaa and Jahcour Pearson should also thrive in their starting roles. At the tight end position, Perkins is the starter come week one. With the addition of another TE alongside him, this Sea Dragons roster could be among the most potent in the XFL.
St. Louis BattleHawks – Defensive Line
The most notable franchise in the XFL in 2020, the St. Louis BattleHawks, are ready to pack the house at The Dome in 2023. The franchise has brought former NFL Tight End Anthony Becht to lead this exciting brand of football in STL. However, they have an offense set to put up enormous numbers as led by AJ McCarron or Ryan Willis. The BattleHawks' defense needs another key piece added to its already impressive roster. Whether it be a defensive end or defensive tackle, the BattleHawks could use some additional depth up front. Defensive Coordinator Donnie Abraham and Defensive Line Coach La Roi Glover have more than likely scoured plenty of potential draftees at these positions ahead of the Supplemental Draft. Here are a few options which could hear their names called to join the BattleHawks roster and fill their XFL supplemental draft needs
Possible Options For The BattleHawks
Noah Spence – Eastern Kentucky: This draft pick might be the day's shock if it were to happen. Former Eastern Kentucky Defensive End and 2016 second-round pick Noah Spence would be an instant upgrade in St. Louis. The six-year NFL veteran is a free agent and would provide a great set of pass-rush skills for Abraham and Glover along their defensive front.
Kainoa Fuiava – Idaho State: If St. Louis thinks their edge-rushers are set, perhaps they look to add another Defensive Tackle in Kainoa Fuiava. Fuiava, who has had stints in the NFL with the Chicago Bears and Tennessee Titans, uses a unique blend of mammoth size and athleticism to win at the point of attack. In addition, the former Idaho State Vandal would beef up an already massive BattleHawks front.
All XFL fans know St. Louis is yearning for professional football. The BattleHawks had the highest average attendance rate across the league in 2020, and judging my season ticket sales thus far, 2023 looks no different. The product on the field must be solid to maintain those insane numbers. For Becht and his staff, assembling a defensive line and pass rush is paramount. Look for this exciting team to add at least one more depth piece in the trenches on draft day.
Noah Spence showed some flashes of his rookie season yesterday. Love his inside move he has to go with the outside pressure. His confidence has to be running high in this new defense. pic.twitter.com/RT7DhfebF8

— RealBucsTalk (@RealBucsTalk) August 10, 2019
Vegas Vipers – Defensive Back
The Vegas Vipers are the most intriguing team in the XFL heading into the 2023 season. First, where will this team hold its home games? Secondly, is a Quarterback currently off the roster who is in line to be the starter come week one? While those distractions still lie in wait, Head Coach Rod Woodson and his staff are preparing for the highly-anticipated week one kickoff. With it, one position could use another playmaker ahead of week one action. Defensive Back is a spot that needs elite-level playmakers and scrappy defenders all around. For the Vipers, here are a couple of options they could look toward to fill their XFL Supplemental Draft needs.
Possible Options For The Vipers
Nate Meadors – UCLA: Nate Meadors has had plenty of NFL experience, though it has come in short spurts. Meadors, a Safety who attended UCLA, can also fill in the slot if needed. The former high school quarterback has played for five different NFL teams and would bring a plethora of knowledge to this Vipers team.
Quan'Tez Stiggers – Lane College: As we shift to a player not many fans may know, Quan'Tez Stiggers is a baller. Stiggers, who played his college ball at Lane College in Tennessee, turned heads during his first professional season in Fan Controlled Football in early 2022. The 21-year-old finished with a league-high five interceptions and looked like an all-pro. Stiggers would be a tremendous developmental piece for the Vipers in the Supplemental Draft.
While many questions remain regarding this Vegas Vipers franchise, one thing is sure. They will be ready to compete on gameday, regardless of where they call home. For the Vipers' secondary, you know they will be coached up better than any other group in the XFL. With Woodson at the helm, look for this intriguing franchise to potentially add another weapon in its secondary ahead of the 2023 season.
Qwantez Stiggers had himself a day!
3 total INT's including this pick 6!
#SeatBelt 🚫 pic.twitter.com/DwU5qIGqmQ

— Beasts (@FCFBeasts) April 18, 2022
Recap
With the XFL season approaching warp speed, players, coaches, and executives alike are preparing for a historic season in 2023. In the coming days, upwards of 70 players will be selected to round out each of the eight XFL franchises. Which teams will fill their XFL supplemental draft needs? Some teams have huge holes to fill in this draft. Other teams are poised to take the route of the best player available. All in all, 456 players will be assigned to these teams ahead of week one action on February 18, 2023. The Supplemental Draft also gives former USFL players a chance to make the inevitable jump to the XFL. So, who will be drafted on January 1 to play in the XFL in 2023? I cannot wait to find out!
Related Content