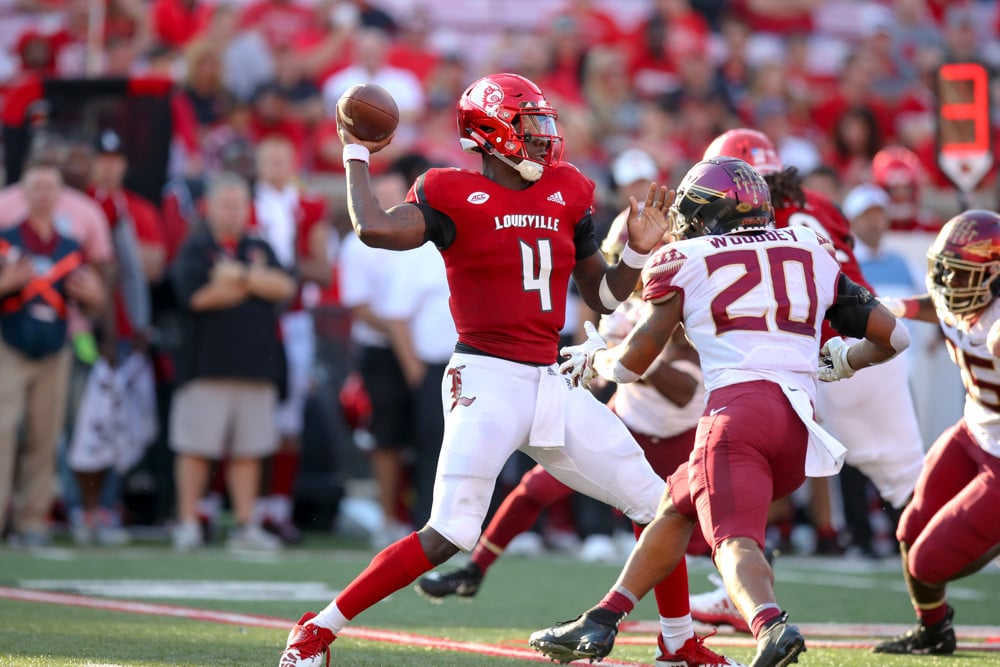 The XFL draft is a few weeks in and I've had time to sit in my garage and ponder some things. I have decided to write those things here in this article for all of you, specifically on the San Antonio Brahmas' depth chart and their roster. Here is my draft evaluation for the Brahmas.
Exclusive SGPN Content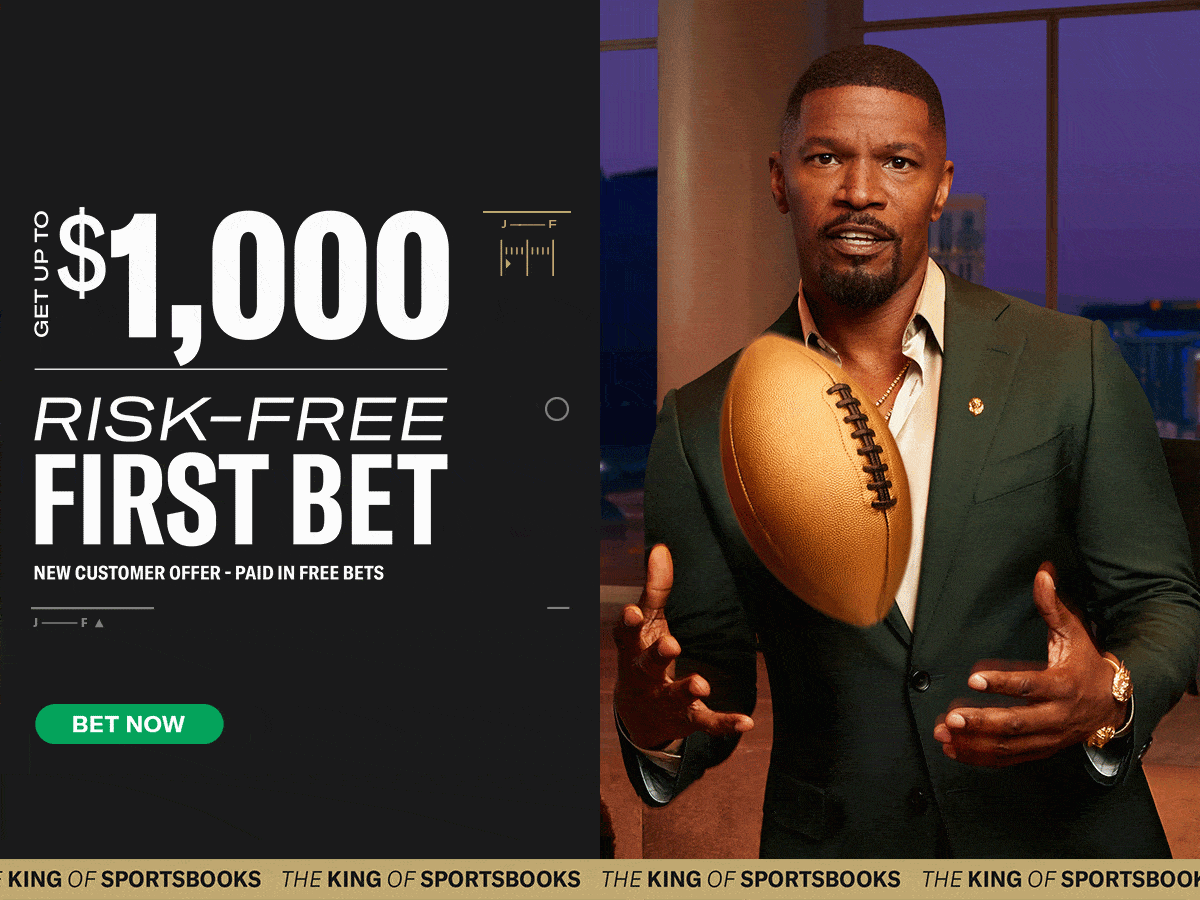 San Antonio Brahmas' Depth Chart Projections and Analysis
Quarterbacks
QB1: Jawon Pass
QB2: Reid Sinnet
QB3: Anthony Russo
QB4: Jack Coan
If I had to pick one word to describe the San Antonio Brahmas' depth chart for the quarterback room, that word would be potential. This room has the untapped ability to be something very good. Or potentially blow up in the very nice (I assume) people of San Antonio's faces. Starting off with Jawon "Puma" Pass. Pass exemplifies what I mean when I say potential. When he came to the front in Louisville after Lamar Jackson set the world on fire people thought he could take over that role. Due to injury and coaching inconsistencies Pass was never fully realized and Louisville and transferred to Prarie View A&M. There he passed for 2572 yards with 16 touchdowns. The other side of the coin were the 12 interceptions he threw. If Ward can tap into Pass's full potential the Brahmas could have one of the more dangerous dual-threat quarterbacks of the XFL.
Not to mention Reid Sinnet as the main backup is a box of mysteries having only really played one year in the FCS. He balled out but we really don't know what to expect out of him. Heck, he could start for all we know about him. Grabbing Anthony Russo and Jack Coan lead me to believe this will be an all-out brawl going into pre-season so realistically any one of these guys has the opportunity in front of them to start. Whatever happens, the Brahmas' quarterback room will be one to watch. Overall, I like the wildcard factor of this room, but nothing really stands out as capital G "Good". C+
Running Backs
RB1: Jacques Patrick
RB2: Calvin Turner
RB3: Kalen Ballage
RB4: Jon Hillman
Taking a bird's eye view of the San Antonio Brahmas' depth chart in the running back room I can see two things. The key theme of potential remains, and they have maybe the best running back in the league. Jacques Patrick was a part of the dominant duo in the XFL on the Vipers in 2020 running for 254 yards and two touchdowns. Patrick is a Florida State guy and he's shown that he can do it at the college level as well as the professional. He gives this running back stable a very high floor to work off of. 
Calvin Turner is somewhat of an unknown quantity, but his experience slotting in as a receiver could prove invaluable to this team. Ballage and Hillman round out a very nice stable of backs that the Brahmas will lean on to get offensive production. XFL Jim's grade for the Brahmas running back room? B+
Wide Receivers
WR1: Jalen Tolliver
WR2: Kendrick Rodgers
WR3: Terry Wright
WR4: Travis Jonsen
WR5: TJ Vasher
WR6: Landen Akers
WR7: Da'Jean Dixon
It seems as though the San Antonio Brahmas' depth chart is infatuated with the Tampa Bay Vipers of 2020. Grabbing Jalen Tolliver as well as Patrick. Tolliver came alive in the XFL in 2020 later in the season as the Vipers' passing game started to heat up under spring quarterback standout and carnival food enthusiast (I can only assume) Taylor "Corndog" Cornelius. Tolliver is a good route runner and has the ups to get those contested jump balls if the quarterbacks of San Antonio can put it up for him which gives the Brahmas a nice floor. Although, I am a bit skeptical on their ceiling with having no speedsters that can take the top off teams. 
Rodgers had a decent enough time at Texas A&M and brings the same thing a lot of the receivers in this room bring, HEIGHT. Standing at 6-4 the guy is going to be able to get up there and grab it, but at 204 pounds I do think he could be a tad thicker. Same thing for players like Terry Wright and Travis Jonsen. I think this room has some unknown but the one thing they should be able to do is catch contested balls. I don't suspect a lot of YAC from this room, but it could have one of the higher floors in the league. My grade is a B.
Tight Ends
TE1: Alize Mack
TE2: Dylan Parham
TE3: Deandre Goolsby
This tight end room on the San Antonio Brahmas' depth chart is hefty. Starting with Alize Mack, the size he brings in at 6-4 and a shade around 250 pounds makes him a potential bully to guys over the middle. Watching film on Mack, he's a guy that needs to get the ball quickly to do anything. He's a lover, not a fighter meaning he won't help too much in the run game, unless he's changed his ways. But he'll be a sure-fire short target option that's as safe as they come. Same with guys like Parham, not that one XFL 2020 fans, and Goolsby.
These guys don't have a ton of frills to them, but this room has size and sticky hands that should make third and five's a lock for the Brahmas. Overall tight end grade for San Antonio is a B-.
Offensive Line
OT1: Darius James
OG1: Willie Wright
C: Luke Juriga
OG2: Norman Price
OT2: Malcolm Bunche 
Reserve
Marcus Tatum
Roubbens Joseph
Kohl Levao
Jonathan Irizarry
The hogs on the San Antonio Brahmas' depth chart at offensive line have some experience thanks to offensive tackle Malcolm Bunche with his time in the NFL. The rest of the line is young but has size and can develop into a powerful weapon. To me, everything centers on Luke Juriga at center and what size he shows up at when training camp rolls around. This line has some power to it but lacks a lot of great pass blockers which worries me when I don't have all the faith in the world in the quarterbacks for the Brahmas. Offensive line ranking is a C+.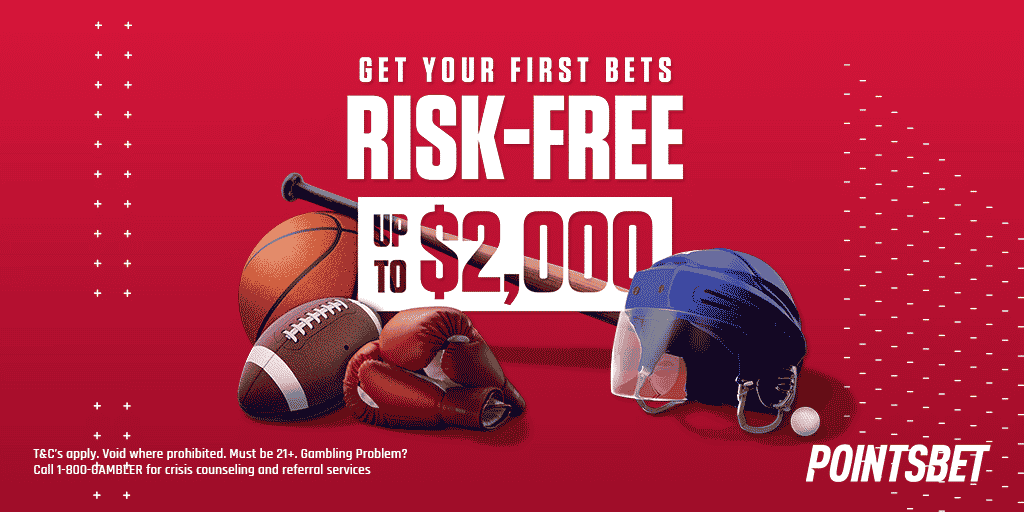 Defensive Line
DE1: Drew Beesley
DT1: Youhanna Gaifan
DE2: Justin Alexander
Reserve
Denzel Chukwukelu
Prince Emili
Mike Tverdov
Matthew Gotel
Julian McCleod
The defensive front of the San Antonio Brahmas' depth chart is going for a nice speed-size combo with emphasis on the speed. These ends are like barely oversized linebackers but have a lot of speed to make up for it. Gaifan was one of the top interior defensive linemen during his time in the Mountain West. Beesley comes from a Michigan State squad of defensive studs. The rotation could be strong for this group with a lot of these guys getting decent playing time. This front is interesting and something to keep an eye on. I do worry that they might be able to get run on when it comes to outside speed though. Defensive line grade = C.
Linebackers
OLB1: Owen Carney Jr
MLB1: Riko Jeffers
OLB2: Omari Cobb
Reserve
Andrzej Hughes-Murray
Joel Dublanko
Ben Davis
The linebacker unit for the San Antonio Brahmas' depth chart will be what makes or breaks this defense. This is where the run stoppage fully comes in with guys like Riko Jeffers, who is pristine at stopping runs. Owen Carney Jr. has shown that he's a decent enough run-stopper, and with some coaching, his pass rush could improve immensely to potentially propel him to a top backer in the league. The rotation we could see at this unit makes it one to keep an eye on for folks in San Antonio because these linebackers will be the defense. XFL Jim's grade is a B+.
Defensive Backs
CB1: Luq Barcoo
CB2: Rico Gafford
Safety1: Bubba Bolden
Safety2:Abrae Booker-Currin
Reserve
Kary Vincent Jr.
Terrell Bonds
Elijah Jones
Coney Durr
Ryan Lewis
Cedric Stone
Tenny Adewusi
Jack Koerner
Stephen Denmark
Once again, the word of the day is potential. These corners that the San Antonio Brahmas' depth chart is trotting out have the speed and ability to be the best in the league. Both Luq Barcoo and Rico Gafford are former receivers, with Gafford being a speedster at that. Bolden is a hard-hitting safety who somehow finds himself all over the field. The group goes deep for rotation, and I think it's going to make it very, very hard to pass on this San Antonio team. Defensive backfield grade is an A+.
Special Teams
Kicker: John Parker-Romo
Punter: Brad Wing
Long Snapper: Rex Sunahara
Not surprising for a team that really wants to focus on the run, San Antonio went and got themselves a pretty darn good kicker and a straight up good punter. Parker-Romo has shown a level of consistency that these leagues like to see and punter Brad Wing, while being out of actual game time for a bit, is one of the special players in this league with legitimate NFL experience. He's shown he can pin teams deep and set up this Brahmas' defense. And the longsnapper is named Rex…that's badass. Overall special teams grade = A
Recap
Overall, it looks like the San Antonio Brahmas will have a nice defensive floor with an ability to run the ball decently. Their season rests on whoever ends up at quarterbacks' shoulders and the ability of the staff to develop them. This team has a lot of promise and potential, but that can all come crashing down if the offense sputters. I see them struggling a bit early and coming on later in the season which makes sense since they have so many ex-Tampa Bay Vipers on this team.