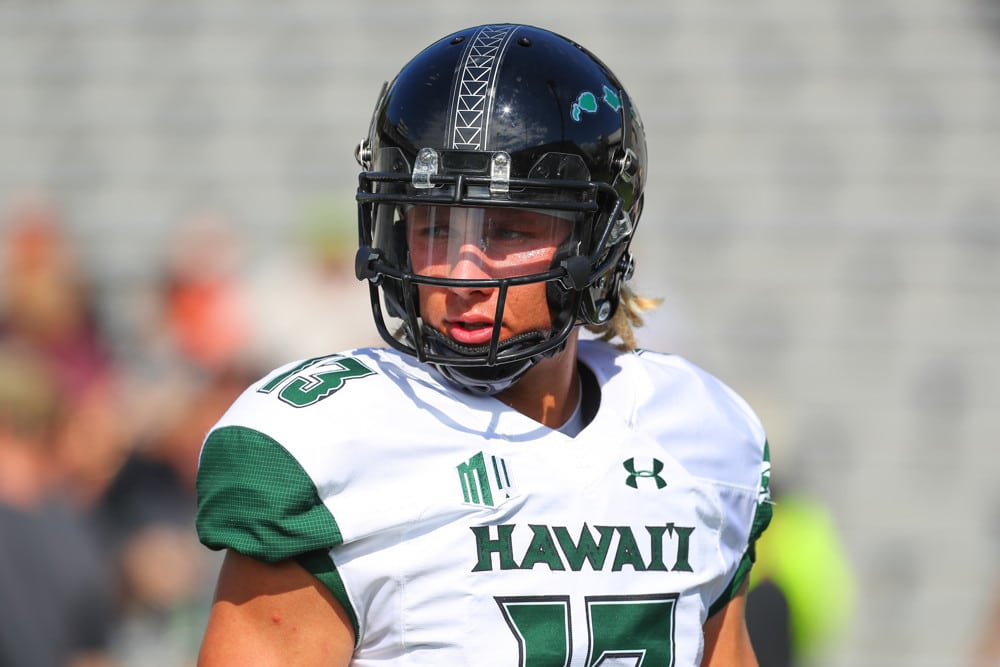 The only undefeated team in the XFL returns for the 2023 revival as the Houston Roughnecks bring a new crop of players onto the Spring football stage. This year's XFL draft was divided into five positional groups and featured 11 rounds of player selection for each.
Of course, getting drafted does not guarantee players a spot on the final rosters. Many of these names will not get the chance to represent Houston in this iteration of the league. With that in mind, here are those names and which ones we think have a shot at taking the field in February.
Exclusive SGPN Content
Draft Winner and Special Teams Players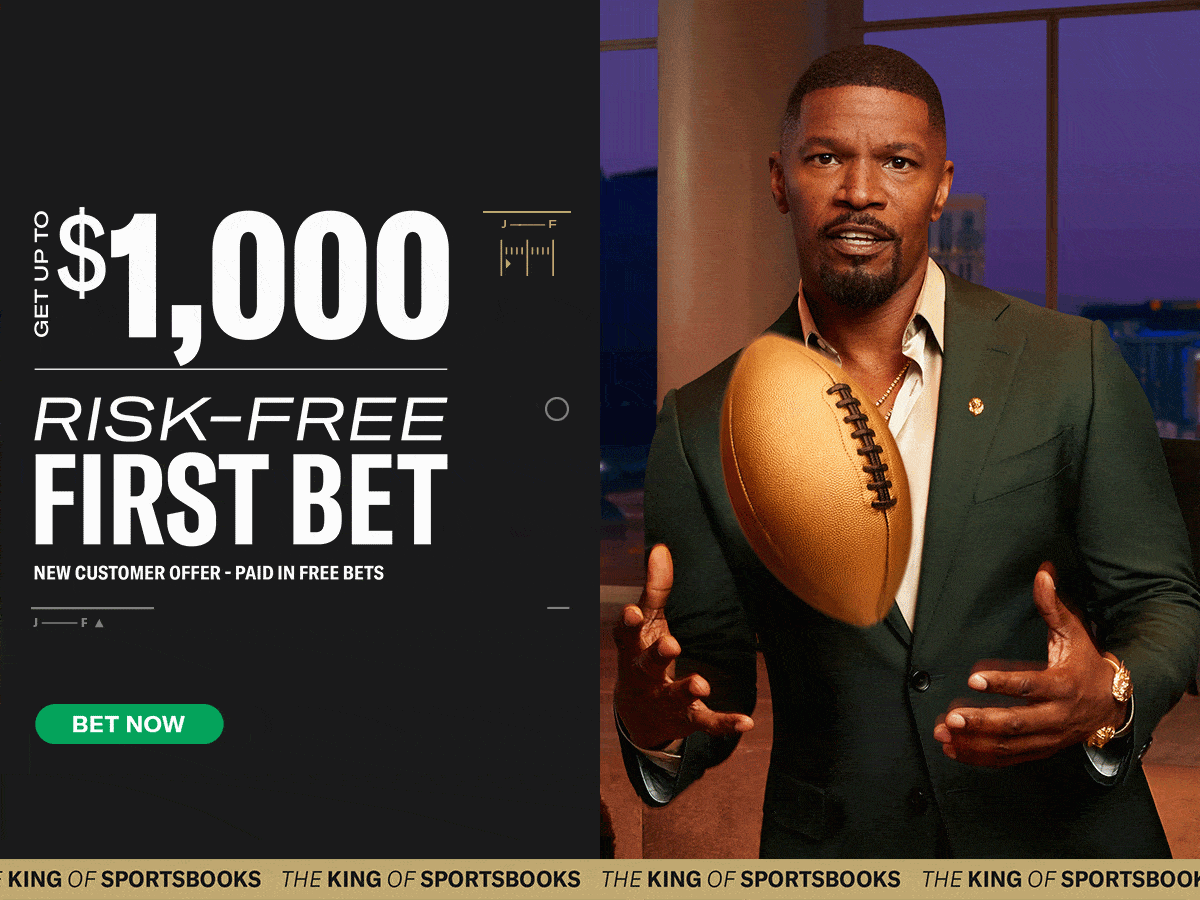 Houston Roughnecks' Depth Chart Projections and Analysis
Quarterbacks
QB1: Cole McDonald
QB2: Brandon Silvers
QB3: Kaleb Eleby
In 2020, P.J. Walker lined up under center for the Roughnecks. The Houston signal caller led the league in passing yards (1,338) and passing touchdowns (15). Walker has since moved on to a lukewarm stint with the Carolina Panthers. That leaves some big shoes to fill for former Hawaii quarterback Cole McDonald who is expected to slot into the starting role for the Roughnecks.
In college, McDonald was a fan favorite, compiling 8,032 passing yards while throwing for 70 touchdowns. In 2020, he decided to opt out of his senior year to enter the NFL draft. McDonald was selected in the seventh round by the Tennessee Titans. He was waived later that year then signed by the Arizona Cardinals after the 2020 season only to be waived again in May of 2021. His only professional snaps have come by way of the CFL as a member of the Toronto Argonauts. McDonald saw 11 snaps in the Argos' 2021 regular season finale. He completed four of his eight passes for 45 yards and threw one interception.
Should McDonald not win the starting job, spring football veteran Brandon Silvers will be waiting in the wings. Silvers made his professional football debut in the AAF with the Memphis Express. He started two games in his brief time with Memphis accumulating 799 yards and four touchdowns through the air. This is Silvers' second try with the XFL as he was the starting quarterback for the Seattle Dragons in 2020. He appeared in four games throwing for 539 yards and four touchdowns.
Kaleb Eleby went undrafted in the 2022 NFL draft out of Western Michigan where he spent three seasons. Eleby threw for 6,084 yards and 45 touchdowns in college.
Running Backs
RB1: Adrian Killins
RB2: Brycen Alleyne
RB3: Max Borghi
Depth: Trevor Allen
Highlighting the Houston running back squad is Adrian Killins who is the only player with NFL experience. Killins rushed for 2,459 yards and 25 touchdowns in his four years with the UCF Knights. He landed a spot on the Philadelphia Eagles active roster in Week 4 of the 2020 season where he registered a -12-yard carry against the San Francisco 49ers. He added a two-yard reception on his only target to his career total as well. The Denver Broncos gave him a look for a week in 2021, but he did not stick.
The only other back with professional experience is Brycen Alleyne who spent time in the Fan Controlled Football League. Alleyne was the FCF's leading rusher with 349 yards on the ground. He also scored nine total touchdowns. Alleyne rushed for 1,713 yards and 11 touchdowns over his four-year college career at Delaware State.
Filling out the position for now is Max Borghi who accounted for 2,158 rushing yards, 1,134 receiving yards and 41 total touchdowns in his four years at Washington State. He's had looks from the Colts, Broncos, and Steelers before Houston took him in the draft. He's joined by Trevor Allen who ran for 1,668 yards and 13 touchdowns at Northern Iowa. He also tallied 99 receptions for 949 yards as well.
Wide Receivers
WR1: Cedric Byrd
WR2: Deontay Burnett
WR3: Justin Smith
WR4: Jontre Kirklin
WR5: Aaron Nelson
Depth:
Darece Roberson
B.J. Byrd
Ben Putman
Travel Harris
Brandon Lewis
The selection of Cedric Byrd to the Houston Roughnecks' Depth Chart reunites him with McDonald, his former quarterback at Hawaii. The two connected for 1,097 yards and 10 touchdowns in the 2019 season. All told, Byrd played two seasons with the Rainbow Warriors. He ended his time in Honolulu with 2,067 yards and 19 touchdowns. Despite his impressive college numbers, Byrd failed to receive any professional offers.
The Roughnecks featured one of the XFL's most dynamic receivers in Cam Phillips two years ago. Attempting to recreate that magic, Houston selected Deontay Burnett, another 6'0" receiver. Burnett enjoyed a stellar final season at USC accumulating 1,114 receiving yards and nine touchdowns. He's seen NFL action as a member of the N.Y. Jets as well as the Philadelphia Eagles. In total, he has 15 receptions for 210 yards on his professional resume.
Several others in this draft including Darece Roberson and B.J. Byrd have bounced around NFL training camps. It will be interesting to see which ones make the final cut once the season starts.
Tight Ends
TE1: Garrett Owens
The only tight end selected by the Roughnecks did not even play the position in college. When looking up Garrett Owens stats from Duquesne, you will find him listed as a running back. He played two seasons for the Dukes ending his time with 1,041 yards and 10 touchdowns on the ground.
The 6'3", 230 pound running back did add modest receiving numbers to his career totals. His size and his ability to catch ultimately landed him his spot on the roster. As it stands, he is the only one in competition for his spot.
Offensive Line
Jack Snyder
Desmond Noel
Shamarious Gilmore
Sam Cooper
Tommy Champion
Kary Kutsch
Dareuan Parker
Alex Mollette
As one of the first offensive linemen taken in the draft. Jack Snyder brings a solid college resume to the Houston Roughnecks' Depth Chart from his time at San Jose State. Snyder holds the school record for the most starts (52) and the most games played (57). He was First-Team All-Mountain West in 2020 and signed with the Los Angeles Rams after the 2021 season.
Joining him is Desmond Noel who was signed as a free agent by the Cincinnati Bengals before the 2022 season. He started 32 games at FAU with many of them lined up at the LG position. Another impressive college standout, Shamarious Gilmore, piled up 4,165 total snaps on the Georgia State offensive line.
Defensive Line
John Daka
Elijah Qualls
Austin Edwards
Chauncey Rivers
Tariqious Tisdale
C.J. Brewer
Jaquan Artis
Trevon Mason
Mike Boykin
Houston began building its defense with John Daka, an FCS standout out of James Madison University. In 2019, he led the league with 16.5 sacks and 28 tackles for loss. Daka earned visits with the Ravens, Jets, Rams, and the Bears before landing in the XFL.
The Roughnecks drafted Chauncey Rivers who also has spent time with the Ravens. Rivers suited up for one regular season game with Baltimore in 2020 against the Steelers. He would go on to appear in four games for the Green Bay Packers and his two professional tackles in his career.
Linebackers
Deandre Johnson
Tavante Beckett
Ellis Brooks
Diego Fagot
Chauncey Mannac
Duke Ejiofor
Koby Quansah
Warren Thomas
Linebacker Deandre Johnson split time between the University of Tennessee and Miami (FL) in college. He racked up 84 total tackles and 14.5 sacks in his time with the Volunteers and Hurricanes.
Houston has found a gem in drafting Chauncey Manac out of Louisiana. The former Ragin' Cajun accounted for 166 total tackles and 19.5 sacks over his four years in the Sun Belt conference.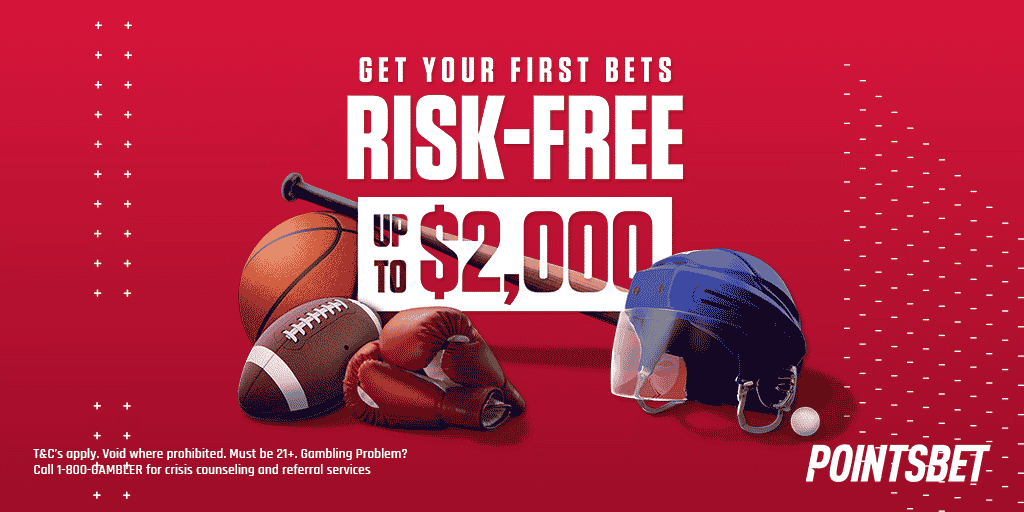 Defensive Backs
Raleigh Texada
Ajene Harris
A.J. Hendy
Devin Hafford
Alexander Myres
Kevin Toliver
Jordan Mosley
Michael Lawson
David Tolentino
John Brannon
Andrew Whitaker
Safety: Brandon Easterling
Former Baylor cornerback Raleigh Texada will head into camp with 53 starts with Bears in college. He ended his career with 116 total tackles, two sacks and four interceptions in his five seasons with Baylor.
Fellow cornerback Alexander Myres has seen professional action as a member of the Detroit Lions. Myres appeared in one game but accounted for five total tackles and defended a pass in his only outing.
Special Teams
Kicker: Hunter Duplessis
Punter: Race Porter
Long Snapper: Brian Khoury
Kicker Hunter Duplessis broke school records at UTSA connecting on 24 field goals and 63 extra points for the Roadrunners. He went undrafted in 2022 and was brought in for a rookie minicamp tryout with the Denver Broncos.
Recap
The Houston Roughnecks were robbed of an opportunity at perfection in 2020. They have stocked the shelves with a mix of young, unproven talent as well as enough veteran presence to help bring the raw rookies along. While they may not spark the same magic as their predecessors, the new crop of Roughnecks seems poised to take a decent stab at it.
RELATED CONTENT