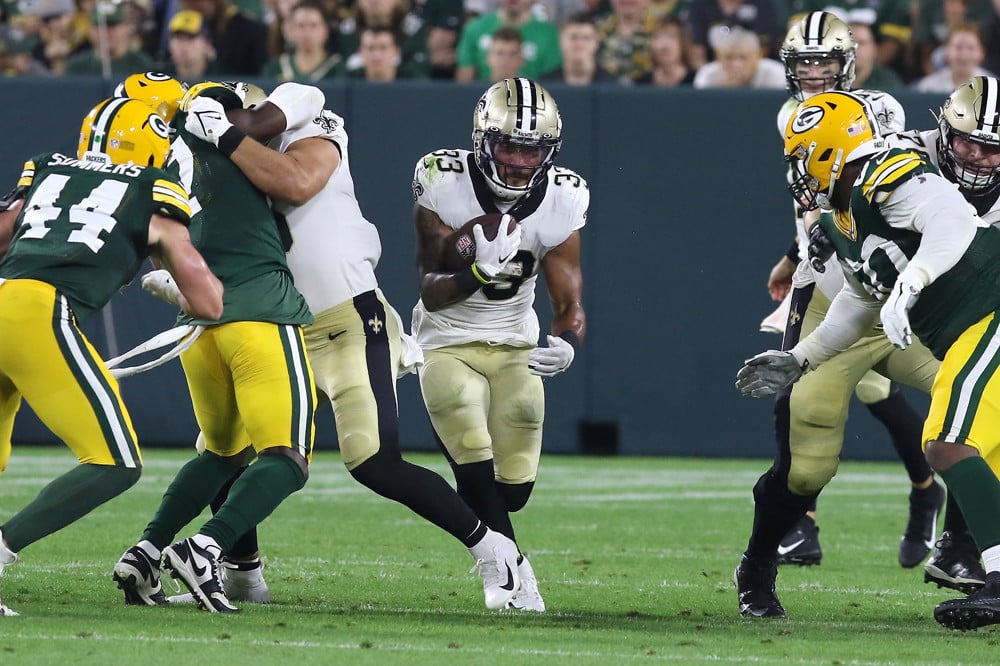 The inaugural 2023 XFL Draft took place this past week in Las Vegas, Nevada. All told, 49 players were selected across six phases of the draft. With initial rosters set, it's time we take a look at depth charts and positional battles that will be had leading up to the start of the 2023 season. Surely Audi Field will bring the firepower and beer snakes, and the players will need to provide the firepower as well.
DC won a random drawing with all eight XFL teams this past Tuesday and was awarded the number one overall selection in the 2023 draft. The first eleven rounds comprised offensive skill positions consisting of running back, fullback, wide receiver, and tight end prospects. With the logistics out of the way, it's time we look at depth charts for each position, along with an analysis of each.
Exclusive SGPN Content
Draft Winner and Special Teams Players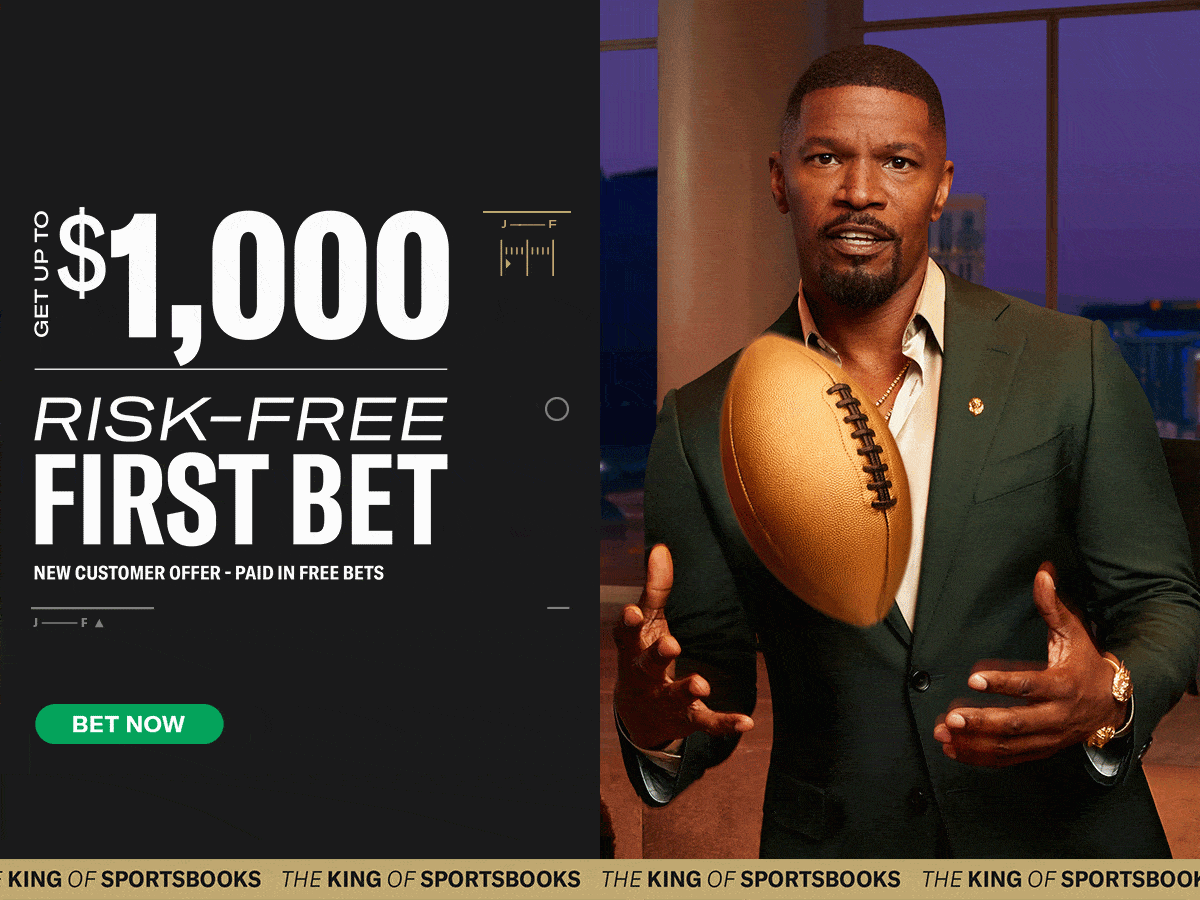 DC DEFENDERS' DEPTH CHARTS AND ANALYSIS
OFFENSE
Quarterback
QB1: Eric Dungey
QB2: TBD
First on the DC Defenders' depth chart is former Syracuse University Quarterback Eric Dungey was assigned to the DC Defenders this past Tuesday. The 26-year-old gunslinger was the only quarterback selected by DC in this past Tuesday's Quarterback Selection Show. Dungey had stints in the NFL with the New York Giants as a tight end and the Cleveland Browns in 2019. Dungey would turn to the XFL via the Dallas Renegades in 2020, serving as a backup to quarterback Landry Jones. Next, Dungey signed with The Spring League in early 2021 with the Blues, but the Cincinnati Bengals signed him before ever suiting up in the TSL.
Dungey brings a duel-threat ability to a Fred Kaiss-led offense. For context, Kaiss and Head Coach Reggie Barlow have worked together at Arkansas State and are familiar with putting together a run-first offense with a mobile quarterback. At the same time, reports and rumors have been swirling about why the Defenders only selected one quarterback when the seven other XFL franchises selected two, the player they chose is a good one. Considering nothing in concrete as of this article is concerned, we will assume Dungey is QB1 for the Defenders.
Anyone else want to see #Syracuse legend Eric Dungey back in the #XFL in 2023? A true athlete at the QB position, Dungey played for the #Renegades in 2020 under Bob Stoops. He would bring a ton of excitement & energy to any offense if he's in fact drafted in 2023! pic.twitter.com/ySSw4Nz7EA

— SpringFootballFrenzy (@SFFrenzy) September 7, 2022
Running Back
RB1: Abram Smith
RB2: Ryquell Armstead
RB3: Pooka Williams Jr. / Artavis Pierce
The Defenders selected former Baylor University Running back Abram Smith with the number one pick in the 2023 XFL Draft. The former Baylor Bear ball carrier provides a workhorse back for the Defenders. Smith broke Baylor's single-season rushing record last season, rushing for 1,601 yards while adding 12 touchdowns to his tally. Look for Smith to be the "Bell Cow Back" in DC.
In round six of the offensive skill positions rounds of the draft, the Defenders selected former Temple University ball carrier, Ryquell Armstead. Following a stellar career with the Owls, Armstead was drafted by the Jacksonville Jaguars in the fifth round of the 2019 draft. Armstead looks to be perhaps the best backup running back in the league. Pooka Williams, Jr. has positional versatility and is a great receiver. He projects to be a backup for the Defenders, who can be used on third downs to create an additional receiving threat.
The Defenders selected one other back in the Open Phase of the draft on day two. Artavis Pierce out of Oregon State was their selection. Collectively, this group of backs has the potential to be the best in the league. As mentioned, DC fans should expect this offense to run through its running game. With four talented backs, the Defenders will ground-and-pound their way to victories. The DC Defenders' depth chart at this position is rock solid.
THAT 🔄 MOVE 😮

Abram Smith takes it for the Baylor TD! pic.twitter.com/ljf7og3UZj

— ESPN College Football (@ESPNCFB) October 30, 2021
Wide Receiver
WR1: Jazz Ferguson
WR2: K.D. Cannon
WR3: (Slot) Jequez Ezzard

Backups
Lucky Jackson
Zimari Manning
Josh Hammond
Manasseh Bailey
Simmie Cobbs Jr.
The first receiver taken by DC was Wide Receiver Jequez Ezzard. The Defenders selected Ezzard with the final pick in the second round of the offensive skill positions phase. A slot receiver out of Sam Houston State with a trait that cannot be taught. Speed. Furthermore, look for Ezzard to be in the mix for the punt-returning job in DC, too. The next receiver chosen by the Defenders is an NFL, XFL, and CFL veteran in K.D. Cannon. Cannon brings a unique mix of speed, quickness, and veteran prowess to this Defenders receiver room. Third off the board in the receiver department was former XFL receiver, Jazz Ferguson. Most recently, Ferguson spent time in The Spring League in 2021 for the Generals. Ferguson is a big target at 6-5, 223 pounds, who will play on the outside for the Defenders.
Next up for receivers, DC selected Josh Hammond in the ninth round. The shifty receiver out of Florida finished his collegiate career with just over 1,100 receiving yards and six receiving touchdowns. Rounding out the receiver group in the offensive skill position phase, the Defenders selected former Western Kentucky receiver, Lucky Jackson, in round 11. The former Hilltopper is a speedster who can stretch the field vertically for the Defenders.
Three additional receivers were chosen in the Open Phases selection of the draft. First up, DC selected receiver Zimari Manning out of Tarleton State University. The remaining receivers appointed in the Open Phase were Manasseh Bailey and Simmie Cobbs Jr. all in all, this group of receivers has plenty of size and speed. Whoever the quarterback is will have plenty of options at the receiver position.
We are back in the game and still can't stop thinking about this Jequez Ezzard touchdown 🤭

📺 @ABC#FCSChampionship x @BearkatsFB pic.twitter.com/pagj3EJCab

— NCAA FCS Football (@NCAA_FCS) May 16, 2021
Tight End
TE1: Briley Moore-McKinney
TE2: Kahale Warring
TE3: Ethan Wolf
Enter former Northern Iowa and Kansas State Tight End Briley Moore-McKinney. Moore-McKinney flashed for both NI and KSU during his college career. The 6-4, 240-pound pass-catcher has a unique combination of size, strength, and short-area quickness. Next, former University of Tennessee Tight End Ethan Wolf was selected in the eighth round. Wolf left Tennessee ranking second in receptions and third in receiving yards among tight ends in school history. All told, Wolf has played for eight NFL teams, the bulk of that being on practice squads.
Finally, for the tight end group, DC selected Kahale Warring out of San Diego State in the tenth round. Perhaps the tight end with the most prior NFL pedigree, Warring was drafted by the Houston Texans in the third round of the 2019 Draft. This tight end group has some potential to shine in the XFL in 2023. They'll undoubtedly be asked to block with the great RBs on the roster.
Briley Moore

REC YDS AVE TD
22 338 15.4 3 pic.twitter.com/NyK5mY2OIZ

— 🏈KSU_90 (@90_ksu) December 8, 2020
Offensive Line Depth Chart
LT1: T.J. Storment
LG1: Greg Long
C1: Ty Clary
RG1: Dwayne Wallace
RT1: Cody Conway

Backups
D'Marcus Hayes
Tyler Witt
Michael Maietti
Liam Fornadel
The Defenders selected former Texas Tech Left Tackle T.J. Storment with their first pick in the offensive line phase. Storment started 31 career games between three different schools. Look for Storment to become the starting left tackle in DC. Next up, 26-year-old Cody Conway was drafted as the Defenders right tackle. While nothing is set in stone as far as depth charts are concerned, coaches may view Conway as a guard. We'll pencil him in at right tackle in our breakdown. Former Arkansas Razorback Linemen Ty Clary was the following selection by the Defenders. Clary started 39 games across five years for Arkansas with a mix at all three interior line spots and even right tackle. The positional versatility Clary brings to the Defenders is paramount. Clary looks to be the starting Center in DC for 2023.
The starting guards appear to be former Purdue Boilermaker Greg Long and former Kansas Jayhawk Dwayne Wallace. Wallace has plenty of spring football experience, including stops in the XFL, TSL, and FCF. Key reserves along the line include Michael Maietti and Liam Fornadel. Look for DC to add a tenth lineman during the supplemental draft in January to round out the group.
I see you working #72 TJ Storment! pic.twitter.com/cukbrIED9L

— Steve Cotton (@SteveCotton67) November 17, 2019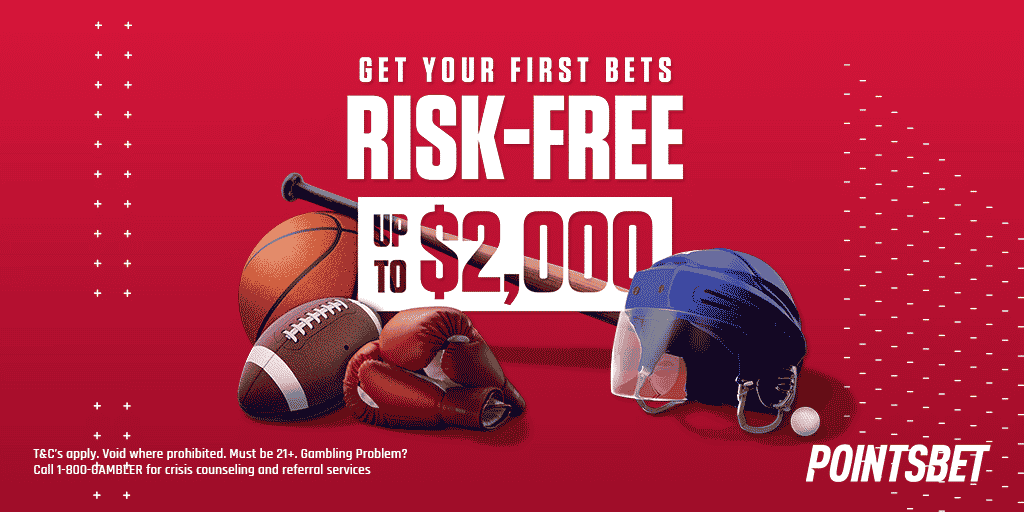 Defensive Front Depth Chart
DT1: Niles Scott
DT2: Joseph Wallace
DE1: Jacub Panasiuk
DE2: Fadol Brown

Backups
Aaron Sterling
Jarrell Owens
As we switch gears to the DC Defenders' defense, one thing is sure. Defensive Coordinator Gregg Williams will run his aggressive, 4-3 scheme using speed and power to get after opposing quarterbacks. Plugging the trenches in the middle will be defensive ends Niles Scott and Joseph Wallace. Scott attended Frostburg State and is an NFL veteran, spending time with nine teams from 2018-2022. Filling out the defensive end spots will be Fadol Brown and Jacub Panasiuk. Brown spent time in the NFL on active rosters for both the Oakland Raiders and Green Bay Packers from 2017-2019.
The Defenders have two backups along the defensive front in Aaron Sterling and Jarrell Owens. Owens spent time in the CFL with the BC Lions and is known for having a relentless motor. Both backups push for playing time as guys rotate in and out. Creating pressures and moving the pocket will allow the second level to drop back in coverage to create favorable matchups for the defense. Look for DC to add at least one or two more players along this front.
#49ersCamp 1-on-1s: Niles Scott versus Coleman Shelton. #49ers pic.twitter.com/HiItwX15AN

— Rob Lowder (@Rob_Lowder) August 1, 2018
Linebacker Depth Chart
LB1: Andre Mintze
LB2: Jamal Brooks
LB3: Anthony Hines

Backups
Dame Ndiaye
Jordan Williams
The three starting Linebackers depending on alignment, appear to be Andre Mintze, Jamal Brooks, and Anthony Hines. Mintze is a young but experienced backer who made the Denver Broncos' 53-man roster in 2021. He also can play defensive end, and the Defenders will use that ability to the fullest. Look for backups Jordan Williams and Dame Ndiaye to contribute as well.
This linebacking core is very young and should produce results on the field. This front seven should be able to do an excellent job for Gregg Williams and company.
Andre Mintze, Vanderbilt DE, had one of the most dominating DL workouts in recent memory yesterday.

40yd: 4.57 and 4.62!!!
10yd: 1.52!!!!
Bench: 18
Broad: 9'11"

He absolutely KILLED it in his DL and LB drills also‼️

Congrats Dre!!!!!!

WELCOME TO THE REVOLUTION ‼️ pic.twitter.com/DdeMM1ea0V

— Bommarito Performance Systems (@BOMMARITOS) March 16, 2021
Defensive Back Depth Chart
CB1: Parnell Motley
CB2: Anthoula Kelly
CB3 (Slot): DeJuan Neal
S1: Joshua Allen
S2: Kentrell Brice

Backups
Cortez Davis
Santos Ramirez
Travon Fuller
Junior Faulk
Holton Hill
C.J. Anthony
The second phase of day one of the draft consisted of defensive backs. The Defenders held the fourth pick overall in this phase, selecting Cornerback Parnell Motley out of Oklahoma. Motley has spent time in the NFL for several franchises, including the Buccaneers, 49ers, Broncos, Lions, and Browns. Motley was most recently a member of the CFL's Calgary Stampeders in early 2022. Next, the DC Defenders drafted former Tampa Bay Vipers Safety Anthoula Kelly. The former Viper should line up as the Defenders CB2 on game day. Sliding in at the slot corner position will be DeJuan Neal. Neal most recently spent time in the USFL with the New Jersey Generals.
The starting safety position will consist of Joshua Allen and Kentrell Brice. Brice returns to the XFL, having been a Seattle Dragon in 2020. He's also played for four different NFL teams and one CFL team. He'll bring a plethora of experience to a secondary that needs it. Next, the Defenders have excellent depth in the secondary, with the likes of Cortez Davis, Travon Fuller, and others. DC has ideal size and speed across the back end of the Gregg Williams defense.
The #49ers newest CB, Parnell Motley 👀 pic.twitter.com/mbwOmTnRj6

— SFN✌️ (@TheSFNiners_) October 13, 2020
Specialist Depth Chart
K: Daniel Whalen
P: Jacob Shum
LS: Erik Lawson
Versatile Kicker Daniel Whalen stands at 6-6, and 215 pounds. The Defenders will use Whalen as their placekicker this season, but he can also punt if needed. New Defenders Punter Jake Schum is a multi-year NFL and XFL veteran. Schum spent time with the Tampa Bay Vipers in 2020. Long snapper Erik Lawson, out of ECU, has professional experience in The Spring League with the Sea Lions in 2021. All in all, it's an excellent specialist room led by Coach Jamie Sharper, who will lead the group in 2023.
What an absolute DIME of a punt by @JakeSchum for the @XFLVipers 🔥 pic.twitter.com/IaP8yPXGt6

— XFL on FOX (@XFLonFOX) February 22, 2020
Recap
In conclusion, this DC Defenders team has many playmakers in all three phases of the game. Offensively, the running back position is its apparent strength. While the quarterback room consists of just one player currently, many believe DC will add at least one proven veteran to the room. The pass-catchers are a great mix of size and speed. Versatility, along with offensive line, will allow DC to play whichever type of game they want.
On defense, DC will rely on the front four to create pressure. Linebackers will blitz when called upon and play solid in coverage, depending on the situation. The secondary has plenty of depth at both cornerback and safety. Special teams will also be vital in getting the best possible field position for the offense and defense.
Head Coach Reggie Barlow looks to lead his squad to plenty of victories in 2023. The DC front office did an excellent job drafting a team that can hopefully compete for a championship this upcoming season.
Related Content