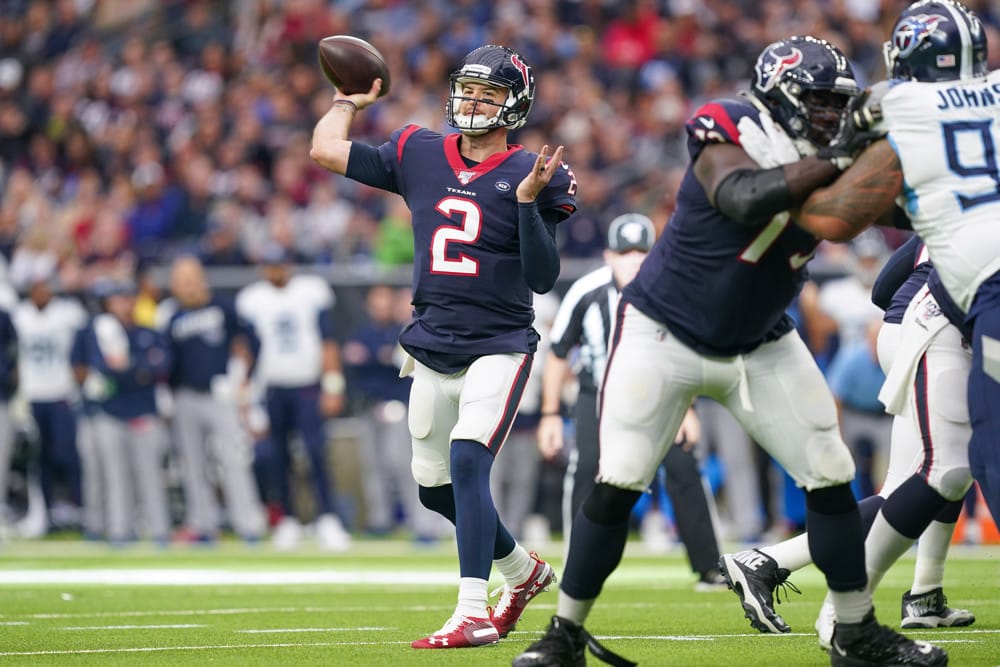 After 47 rounds, plus two quarterback additions, the St. Louis BattleHawks' depth chart has started to take shape. Looking at the entire St. Louis BattleHawks' roster there are playmakers on both sides of the ball. Which ones will lead their team once the season rolls around? The BattleHawks will look to make an impact in the XFL's comeback. As we've seen in spring leagues, where you're drafted doesn't necessarily indicate starting position. Which players will win the starting jobs? Without further ado, let's take a closer look at the St. Louis BattleHawks' Depth Chart projections and analysis.
Exclusive SGPN Content
Draft Winner and Special Teams Players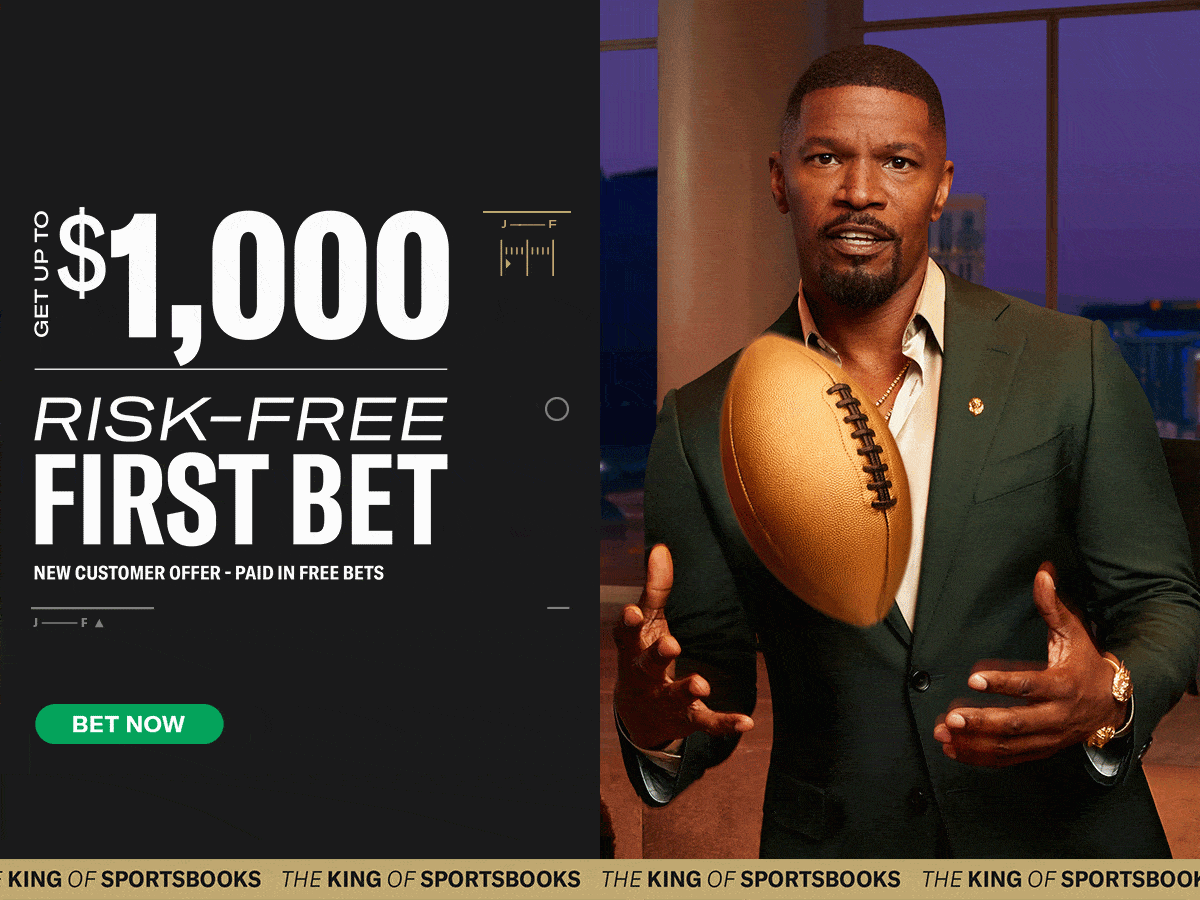 St. Louis Battlehawks' Depth Chart Projections and Analysis
Quarterbacks
The St. Louis BattleHawks depth chart is led by quarterbacks A.J. McCarron and Ryan Willis. While Willis was announced as the first quarterback, McCarron comes with the most NFL game-day experience out of all the XFL quarterbacks. When he was on the Bengals, McCarron threw for 1,173 yards and six touchdowns. He finished with an 86.47 passer rating.
Willis was the 2021 Spring League MVP after an up-and-down collegiate career at both Kansas and then Virginia. While he's got the spring league experience, McCarron has received some more development on the professional level and will likely initially take the starting job. Tiano will provide backup as he continues to learn at the professional level.
https://twitter.com/DiehardsAlabama/status/1584929058873552897?s=20&t=YqYWbmuhjW1vNKSW226xow
Running Backs
The next position on the St. Louis BattleHawks' roster is the running backs. The BattleHawks were the last team to take a running back with their fourth-round selection of Mataeo Durant. Durant is a young player fresh out of college who ran for 1,241 yards at Duke last year.
Durant is a north-south, patient runner who looks for a hole and then hits it. He can cut and accelerate very quickly. It was a surprise he didn't stick on an NFL team or practice squad, but now he gets a shot to lead the BattleHawks with the XFL.
Behind him, Brian Hill has the ability to be an every-down back. He was drafted in the fourth round by the Falcons in 2017 but was unable to stick on an NFL team after a few years. He's been compared to Latavius Murray and should be a good change of pace back.
Adams is a smaller, speedier back who could make an impact catching passes out of the backfield. Brown will also provide more depth.
In the supplemental draft they added Darrius Bradwell out of Tulane and Kareem Walker out of South Alabama. They'll both work to develop and push for playing time.
https://twitter.com/PFF_College/status/1436490969025818626?s=20&t=YqYWbmuhjW1vNKSW226xow
Wide Receivers
The St. Louis BattleHawks' depth chart is loaded at the wide receiver position. Their first selection was Marcell Ateman who was a beast out of Oklahoma State. He's a big 6-4 receiver who has spent some time bouncing around the NFL and now gets his chance to start. Shepherd should push for the job behind him after finishing 17th in receiving yards in the USFL last spring.
The second BattleHawks' wide receiver drafted was Jamarcus Bradley, who has had some time with the Browns. Bradley should be able to fill in nicely as the third wide receiver.
Underrated receiver Austin Proehl, son of Ricky, may win the slot wide receiver spot. He has previous experience in the XFL. Last, Deonteea Dye, came from a small school and has played in NFL, AAF, and XFL. Despite falling to fifth on this list, he'll still make an impact on the field.
Campbell, Mitchell, and Jennings were all added in the open phase and will push to add depth. The BattleHawks' wide receiver room is loaded with talent and upside.
In the supplemental draft the BattleHawks took Nyquann Murray out of Florida State and Hakeem Butler out of Iowa State. Butler has a good shot to push for playing time.
They added four more receivers in training camp, including A.J. Greene out of New Haven, Hezekiah Grimsley from Hampton, Bryce Nunnely out of Western Michigan, and Caleb Vander Esch out of South Dakota.
Marcell Ateman's 1st career TD. pic.twitter.com/H7shdOmrGu

— Evan Groat (@Egroat5) December 6, 2018
Tight Ends
The BattleHawks' depth chart at tight end is led by the third tight end off the board, Jaylen Smith. Smith played receiver in college. He's 6-2, tall enough to play tight end, but has the speed of a wide receiver. He should create matchup issues like Bug Howard did in the USFL. Behind him is a 6-5 pass-catching monster in Jordan Thomas. I expect he'll push Smith for playing time and line up in two tight end sets.
The last tight end on the list for the BattleHawks' roster is Jovani Haskins. Haskins has limited stats in college. However, he could excel at both blocking in the run game as well as make an impact in the passing game. Sutherland will also add depth as he develops at the professional level.
In the supplemental draft they took Charlie Taumopeau out of Portland State. They also added Jovaun Woolford out of Rice.
WITH ONE HAND @JaylenSmith_12 pic.twitter.com/BL44dzT63M

— Baltimore Ravens (@Ravens) July 27, 2019
Offensive Line
The St. Louis BattleHawks' depth chart will rely on these big, "hog mollies" up front. A hog molly is a fish known for being strong for its size. That's a perfect way to describe tackle 6-7 Shea Carpenter, who should be able to overwhelm defensive linemen with his size.
Gonzalez should slot into the guard spot next to him. He is a 6-4 guard from Penn State with experience with the Bills. The Anchor on the offensive line is former XFL center, Jon Toth. Dixon is a 6-5 guard with a lot of power.
Williams should fit into the second tackle position. He needs some development but was once rated the eighth offensive tackle in the country.
As a backup, Tison Gray could push for playing time at guard but can fill in at all offensive line spots. Foxworth is a 6-3 pass-blocking guard. Olmstead still needs some development but has a lot of potential.
In the supplemental draft they added Juwann Bushell-Beatty from Michigan and Vadal Alexander from LSU. Bushell-Beatty has had issues staying healthy but may be able to push for playing time.
Looking for another shot, Steven Gonzalez is puttin up numbers at Pro Day.

Was cut by the Cardinals prior to last season pic.twitter.com/DKuqv102D3

— Andrew Porterfield (@porterfieId) March 25, 2021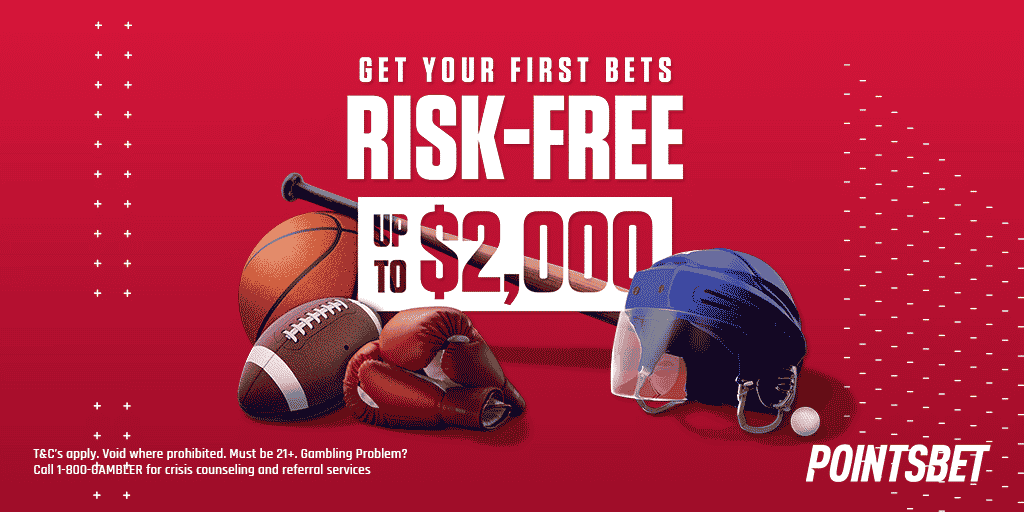 Defensive Line
Football is won in the trenches and the St. Louis BattleHawks' depth chart has some potential trench-winners on the defensive line. The first lineman they took was Lacale London, a defensive tackle who has an excellent knack for forcing fumbles.
Atkins should earn a starting job. He can play both defensive end and defensive tackle. He can get after the quarterback and had 17.5 sacks in college at Fresno State. Robinson should play the second defensive end position. He had 146 tackles in college and is a great run-stopper.
Lumor and Walter both have a lot of potential and should work into the rotation while they continue to develop. Daniels and Tupou were added in the open phase and come from big programs. They'll look to push for some playing time.
In the supplemental draft the BattleHawks added two players who will likely get playing time. Freedom Akinmoladun had a great career at Nebraska. They also added Shakir Soto from Pittsburgh who can make a difference on the defensive line.
LaCale London has really impressed me so far in preseason. I think he's a perfect fit for a penetrating 1 gap defense. Really quick first step and pretty stout. Doesn't provide much in terms of a pass rush right now but I hope he finds a way to stick #Bears pic.twitter.com/U1Iki3OFST

— Chicago Football Connection (@CFCBears) August 22, 2022
Linebackers
The St. Louis BattleHawks' depth chart at linebacker should be led by middle linebacker Lakiem Williams. Williams had 110 tackles his senior year at Syracuse and is a sideline-to-sideline linebacker with speed.
Rose should take the other middle linebacker position. He was Big-12 defensive player of the year his junior year and plays at a high level. Harvey can play all linebacker positions and had 12.5 sacks in college. Singleton will fit into the other outside linebacking position. He's a strong tackler with a lot of potential.
Egbule was drafted in the sixth round of the 2019 NFL draft but was unable to stay on a team. He now gets his second chance. Campbell is another player who tackles well and should be worked into the rotation while refining his skills. Kelly was added in the open phase out of Coastal Carolina and will provide depth.
In the supplemental draft the BattleHawks added Travis Feeney out of Washington, Carson Wells out of Colorado, and Tre Watson out of Maryland. They also added Marvin Moody from Tulane after the drafts.
https://twitter.com/DawgRecruits/status/930487290136326144?s=20&t=YqYWbmuhjW1vNKSW226xow
Defensive Backs
Ben Deluca was the first choice in the defensive backfield by the BattleHawks. I thought Channing Stribbling, their second pick, may push him out of playing time. However, Stribbling declined and decided to back to the USFL.
Meeks played well for the Bandits last year in the USFL and will now get another shot in spring football. Alexander is 6-2 and should be able to help against taller receivers. Ross looked on his way to making the Dolphins roster but was waived after an injury. He's a cornerback but could make an impact at safety.
Sebastian should be able to push for playing time. Fields is another player with good potential that will provide good depth. Denis recently played with the IFL. Lewis, Hampton, and Green both have less experience but the potential to develop into good players.
In the supplemental draft they added Nate Meadows out of UCLA and Chris Cooper of Stony Brook. They also added Jakoby Pappillon of Southern A&M, Kishawn Walker of Kentucky Wesleyan, and Brendon White out of Rutgers after training camps started.
https://twitter.com/USFLStars/status/1534942027892269057?s=20&t=YqYWbmuhjW1vNKSW226xow
Special Teams
The first special teams' player to make the St. Louis BattleHawks' depth chart was Sterling Hofrichter. Hofrichter is a two-year NFL veteran who is an excellent punter.
Hageman was both a kicker and a punter. Hageman is known for being an accurate kicker and will look to prove himself at the professional football level after having success in the AAF. Billy Taylor out of Rutgers will serve as the long snapper for the BattleHawks.
They added Alexander Matheson out of Cal Lutheran, a second long snapper, in the supplemental draft.
Donny Hageman, the game-winner! @aaffleet | #SLvsSD pic.twitter.com/Zh0pEejmr5

— The Alliance (@TheAAF) March 10, 2019
Recap
The St. Louis BattleHawks' is built with big guys in the trenches and some powerful runners. They have two competitive, high-upside quarterbacks who will be throwing to some tall receivers. Their linebacking corps contains two former teammates from Iowa State and some fast players who fly to the ball. The backfield contains the interception leading, USFL stud, Channing Stribling who elevates the defense with a high-motor, strong character, and a lot of swagger.
Related Content