After 47 rounds, plus two quarterback additions, the Orlando Guardians' depth chart has started to take shape. The Orlando Guardians' roster had some interesting additions and needs some additional depth. However, they went out and got their guys and are ready to put together their depth chart. Which ones will lead their team once the season rolls around? The Guardians will look to make an impact in the XFL's comeback. As we've seen in spring leagues, where you're drafted doesn't necessarily indicate starting position. Which players will win the starting jobs? Without further ado, let's take a closer look at the Orlando Guardians' Depth Chart projections and analysis.
Exclusive SGPN Content
Draft Winner and Special Teams Players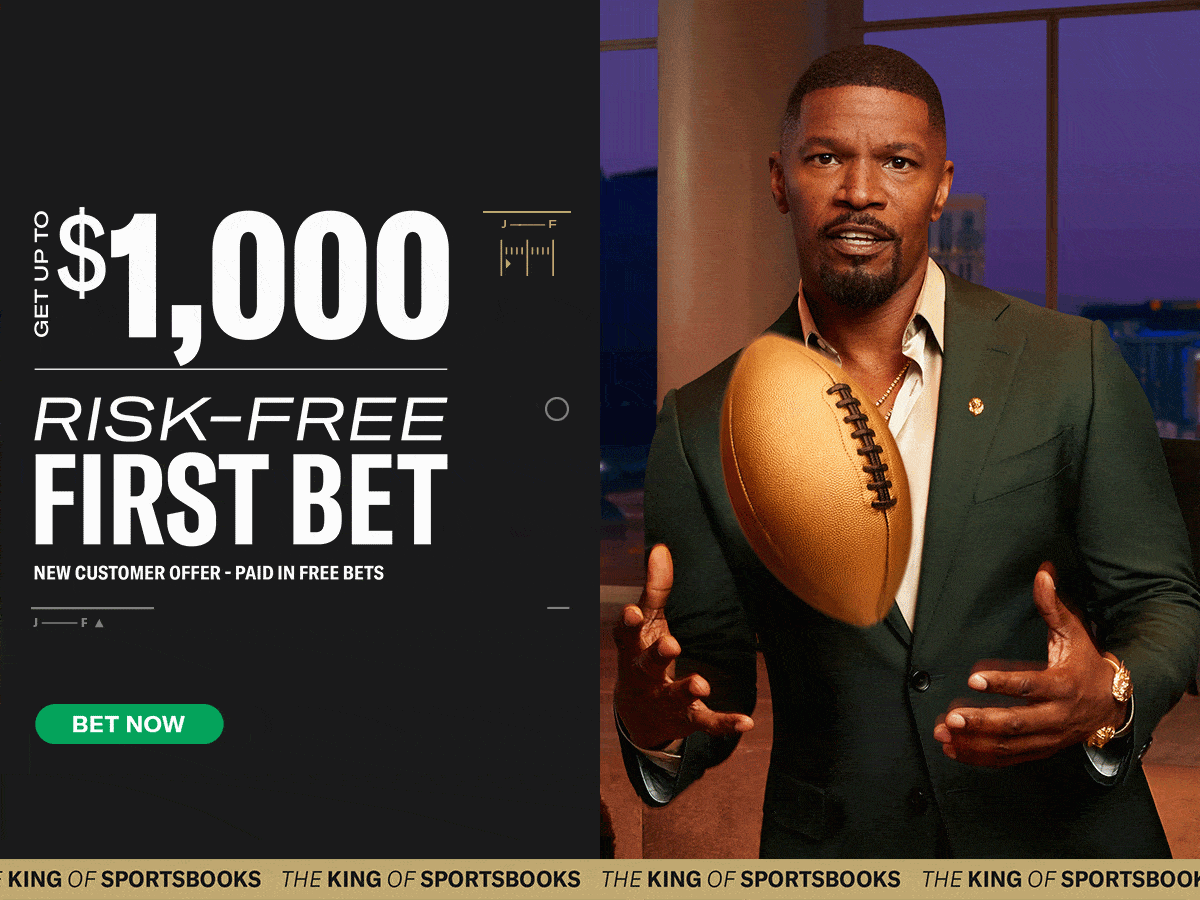 Orlando Guardians' Depth Chart Projections and Analysis
Quarterbacks
QB1: Quinten Dormady
QB2: Deondre Francois
QB3: Mitch Kidd
The Orlando Guardians' depth chart starts with the quarterbacks selected in the day before the official draft. This is one of the more interesting quarterback rooms where I could actually see both quarterbacks playing.
Similar to how the New Jersey Generals utilized two quarterbacks last year in the NFL. Both of these quarterbacks have the skill set to become the starter. The first quarterback, Quinten Dormady, who got some experience in the CFL last year with the Alouettes. He's a pure pocket passer.
Deondre Francois is the former ACC Rookie of the Year award back in 2016 with Florida State. He had three years of productivity before an off the field incident saw him removed from FSU. He finished his career at Hampton College and has played in the FCF and TSL. This resume sounds like somebody else, DeAndre Johnson, who just finished a really good season at the USFL.
Francois and Dormady will compete for the starting job, but both could have an impact this year. Kidd will provide backup as he develops, coming from the small school of Redlands.
Quinten Dormady audibles and then throws a nice back-shoulder fade to Brandon Johnson, who records his first-career touchdown. pic.twitter.com/0PQAbiQqD4

— Jesse Simonton (@JesseReSimonton) September 9, 2017
Running Backs
RB1: Jah-Maine Martin
RB2: Devin Darrington
RB3: Kelvin Taylor
RB4: Darius Clark
The Orlando Guardians' depth chart at running back is a little thin, with only two running backs. In fact, they waited until the fifth round before they took their first in Jah-Maine Martin. Martin played ball at North Carolina A&T and had 1,246 yards and 20 touchdowns in 2019. He spent some time with the Indianapolis Colts earlier this year in mini-camp. Martin was projected to be the top HBCU player in the NFL draft before the Covid-19 pandemic hit, limiting the 2020 and 2021 seasons. Still, he's a strong 5-10, 220-pound running back who will have an opportunity to bowl his way through defenders this year.
He'll be complemented with change-of-pace back Devin Darrington out of Virginia. Darrington had limited carries in Virginia, but he did a lot with the limited carries, averaging 7.4 yards per carry. He'll look to serve as the lightning to Martin's thunder. Taylor, out of Florida, will also look to push for some playing time.
In the supplemental draft the Guardians added Darius Clark out of Newberry who will provide more depth as he develops.
https://twitter.com/4ourmanrush/status/1436484050726883359?s=20&t=YqYWbmuhjW1vNKSW226xow
Wide Receiver
WR1: Andrew Jamiel
WR2: Charleston Rambo
WR3: Eli Rogers
WR4: Cody Latimer
WR5: Dontez Byrd
WR6: Stephen Guidry

Reserve:
Octayvius Miles
Patrick Smith
Dieuly Aristilde
Bruce Thompson
Aaron Dilworth
Deddrick Thomas
Bobo Wilson
The Orlando Guardians' depth chart has a deep receiver room with a lot of talent. Despite being the last receiver taken by the Guardians, Cody Latimer has a good chance to earn the top job. Latimer has the most professional experience, playing in the NFL with the Broncos and Giants.
Charleston Rambo had 1,172 receiving yards and seven touchdowns his last year in Miami. He spent a little time with the Panters and now gets another shot at the professional level. Guidry is a big 6-4 redzone target who had eight touchdowns at Mississippi State. Jamiel out of Stonehill has been in the FCF and the TSL. He has had some success in spring leagues and now looks to make an impact in the XFL. Byrd has a lot of experience in other professional leagues playing in the AAF, TSL, CFL, and the IFL.
Miles is a speedy, shifty receiver who I think will still make impact whether he earns a starting job or not. He creates matchup issues in the slot. Smith had 2,545 yards and 31 touchdowns and will look to make the most of his opportunity at the professional level. Aristilde spent time in the CFL and will serve as good depth. Thompson came from Langston and will look to develop at the professional level.
The first wide receiver the Guardians took in the supplemental was Eli Rogers out of Louisville. He also played for the Pittsburgh Steelers in the NFL and should be able to nab a starting position. They also added Aaron Dilworth out of Texas A&M-Kingsville.
After the drafts they added Deddrick Thomas out of Mississippi State and Bobo Wilson out of Florida State.
Daniel Jones with a STRIKE to Cody Latimer in his opening drive.#NYJvsNYG

— PFF (@PFF) August 8, 2019
Tight End
TE1: Ryan Becker
TE2: D'Anfernee McGriff
TE3: Logan Carter
It's pretty easy picking the top tight end on the Orlando Guardians' depth chart. In fact, the Guardians only drafted one tight end, the only team to do not have at least two. Becker is a 6-5 monster who can block well as make an impact in the passing game. He's had some professional experience with the Cardinals and Falcons ad will now get his opportunity to start. McGriff will serve as his backup after playing college ball at Florida State.
The Guardians added Logan Carter out of Oklahoma State after the drafts as a training camp addition.
TE Ryan Becker with a nice TD grab from AJ McCarron. #Falcons pic.twitter.com/00auV0gxW7

— Kevin Knight (@FalcoholicKevin) August 3, 2021
Offensive Line
OT: Jachai Backer
OG: Zeveyon Furcron
C: Jalen Spady
OG: Kamali Matthews
OT: T.J. Bradley
Reserve:
Joshua Frazier
Jordan Ighofose
Shawn Page
Sunday Deng
Abram Holland
The Orlando Guardians' depth chart has a lot of athletic offensive lineman on their roster. The biggest of them, Jachai Backer, stands at 6-9 and was ranked as the number one tackle out of Virginia as a prospect. Furcron is a very reliable guard who started 46 straight games in college. Spady has limited experience but a lot of talent. Kamali Matthews may be undersized at 6-2, but he's extremely athletic. He may end up becoming a guard even though he played tackle in college.
Frazier has played both offensive and defensive line and has a lot of versatility. He retired due to injury but is healthy now and ready to prove himself. Ighofose needs some development time but has a ton of potential. Even though Page played for a small school like Merrimack he garnered interest from the NFL. Deng came out of Northwestern Oklahoma State and is looking to prove he can last around a professional level.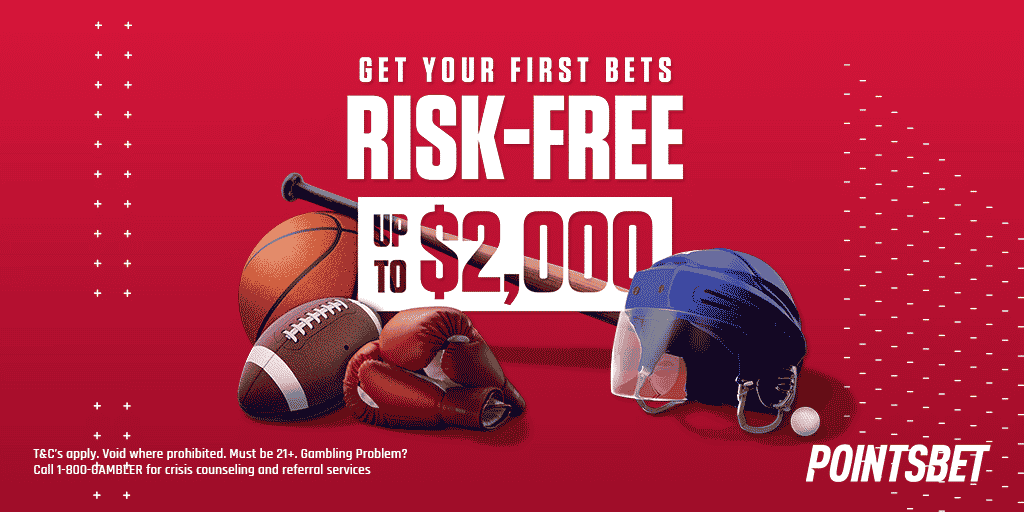 Defensive Line
DE: Nick Coe
DT: Gerald Williams
DT: Stansly Maponga
DE: Keonte Schad
Reserve:
Emmanuel Olenga
Caeveon Patton
Kristian Tate
Jacoby Jones
Jeremiah Gemmel
Trevon Sanders
Ja'Quain Blakely
Justin Foster
Armond Lloyd
Dalyn Wade-Perry
The Orlando Guardians' depth chart at defensive line started with Nick Coe. Coe played at Auburn and also spent time with the Patriots and Dolphins before getting a shot in the CFL. He gets another opportunity to prove himself and show he's NFL ready in the XFL. With back-to-back picks the Orlando Guardians' roster added Gerald Williams after Coe. Williams will help anchor the defensive line.
Maponga has bounced around several NFL teams after being drafted in the fifth round. He'll look to tap into his potential. The same is true with Schad out of Oregon State who got some time with the Cardinals.
Emmanuel Olenga played at Tennessee State and even though he didn't have much exposure, he'll look to make the most of his opportunity. Patton was recently on the Colts and now gets another opportunity. Jones played for a big school but didn't get a ton of playing time. He'll look to push his way on to the Orlando Guardians' roster. Gemmel was added in the open phase and will also look to push his way in.
In the supplemental draft the Guardians added Trevon Sanders out of Troy. After the drafts they added Ja'Quain Blakely out of Tennessee, Justin Foster of Clemson, Armond Lloyd of Samford, and Dalyn Wade-Perry of Stanford.
"NICK COE!" pic.twitter.com/snMVST9W1P

— Power of Dixieland (@PwrofDixieland) October 13, 2018
Linebackers
OLB: Terrance Smith
MLB: Decalon Brooks
OLB: Terrance Plummber
Backup:
Lakia Henry
Errol Thompson
Tegray Scales
The linebackers are another smaller unit on the Orlando Guardians' depth chart. The first linebacker they drafted was Terrance Smith out of Florida state. He has experience in both the NFL and the CFL. Their linebacking corps should be led by Decalon Brooks, who has linebacking pedigree in his blood. He's the son of former NFL linebacker Derrick Brooks. Plummer was another linebacker with experience at the professional level, having spent time with the NFL, AAF, and CFL.
Henry and Thompson were added in the open phase and will look to work onto rotation. With two Terrance's helping lead the unit, the Guardians will likely move one of their more versatile linemen to the linebacking position as a pass-rushing linebacker or add more in the supplementary draft. A guy like Scoobie Wright would be perfect.
In the supplemental draft the Guardians added Tegray Scales out of Indiana. He should push for playing in the rotation.
DeCalon Brooks (LB)
– Legacy of @DBrooks55
– "Blend of speed, strength, explosiveness, and instinct"#Tribe17 pic.twitter.com/upVN1wwLhC

— FSU Football (@FSUFootball) February 1, 2017
Defensive Backs
CB1: Javaris Davis
CB2: C.J. Holmes
Safety: Mike Lee
Safety: Antwan Collier
Reserve:
Dee Virgin
Maurice Smitherman
Roman Tatum
Mark Williams
Tyler Williams
Lashard Durr
Justin Rogers
Josh Harvey-Clemons
Baylen Buchanan
Elihassan Ibrahim
The Orlando Guardians' depth chart got to add the first cornerback to their depth charts out of all the teams. They used that pick on C.J. Holmes out of Jackson State. He doesn't have a ton of experience or college stats but did garner interest from the Saints. He'll likely pair with Javaris Davis, who has also spent time in the NFL with the Chiefs, Dolphins, and Bengals.
Mike Lee played safety at Kansas but was in NFL camps as a cornerback. He'll move back to his natural position here and start at safety. Collier is a former Legacy Bowl Defensive Player of the Game and even though he normally played cornerback, I think they find a way to make sure he's on the field often, even if that means starting at safety.
Virgin kept up the Orlando Guardians' roster trend of adding players that bounced around the NFL. Smitherman was a four-year contributor in college so has plenty of experience. Murphy is another player who's been in professional leagues with the NFL and the CFL. Tatum returns to the XFL after taking part in the 2020 league.
Najeem Hosein will look to gain more experience and develop his potential. Williams, Williams, Durr, and Rogers were all added in the open phase and will look to push for playing time as they develop at the professional level.
In the supplemental draft the Guardians added Josh Harvey-Clemons out of Louisville. After the drafts, they added Baylen Buchanan out of Louisiana Tech and Elhassan Ibrahim out of California as training camp additions.
https://twitter.com/Chiefs/status/1265764720167944192?s=20&t=YqYWbmuhjW1vNKSW226xow
Special Teams
Kicker: Jose Borregales
Punter: Andrew Anckle
Long Snapper: Tommy Auger
The Orlando Guardians' depth chart added three players to their special teams' roster. They started by adding kicker Jose Borregales. He went 37 for 37 kicking extra points his last year at Miami. He finished 20 out of 22 in field goals. Andrew Anckle will be serving on the Guardians as the punter.
Tommy Auger has played both wide receiver and tight end in St. John's. He's played in the Austrian Football league and the FCF at tight end. This pick makes sense because he can serve as a long snapper as well as help with the lack of tight end depth.
Recap
The Orlando Guardians' roster is set, and they'll look to make an impact in the new XFL in 2023. While they lack depth at some issues, they signed guys they thought that could contribute and make a difference.
Related Content