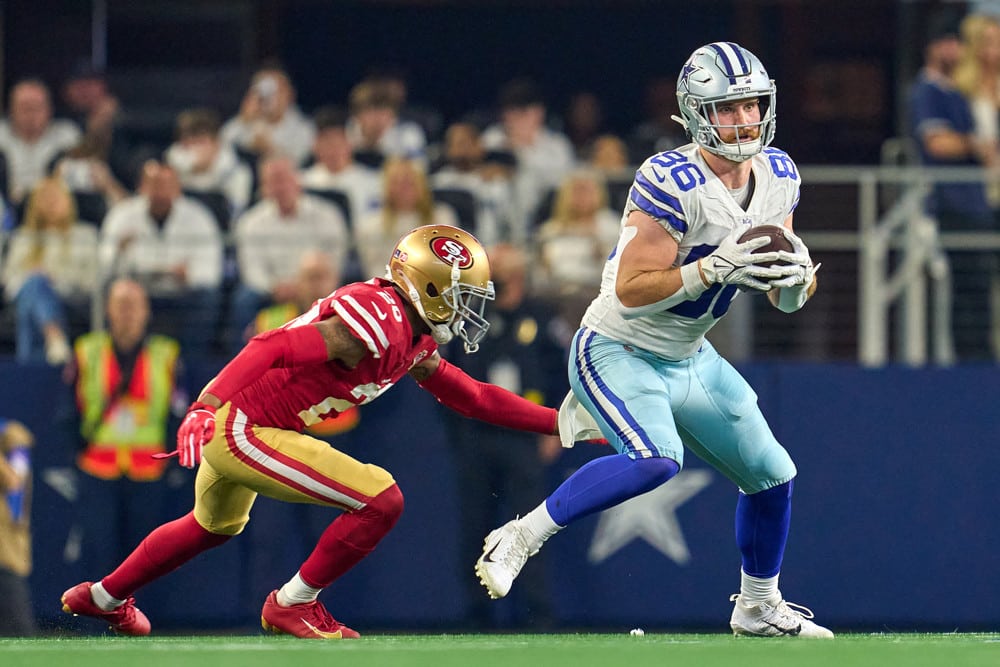 Welcome to the Sports Gambling Podcast Network's Week 11 DFS stacks article!! Each week of the NFL season, I will be breaking down the DraftKings main slate to bring you the top 10 DFS stacks.
"Stacks" in DFS can be defined as playing two or more players from the same team or game in a single lineup. Stacking in DFS contests has become the predominant roster construction strategy, particularly for GPP tournaments. There are various unique and creative ways to build stacks and maximize your scoring upside each week.
The most popular stacking options include skinny stacks, double stacks, game stacks, and RB/DST stacks.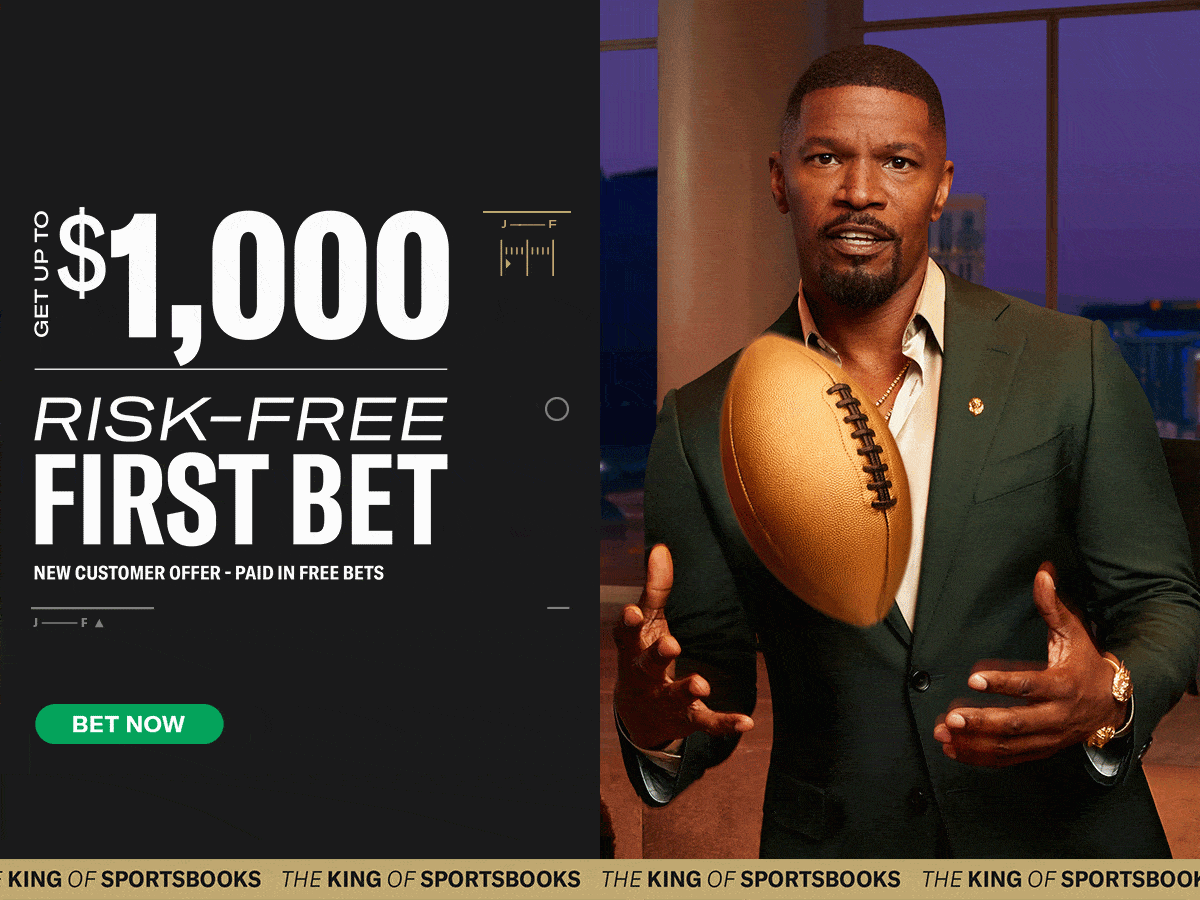 A "skinny stack" is traditionally a QB paired with one of the skill position players from the same team. A "double stack" includes the QB and two skill position players. A game stack can include up to five players from a single contest and a 3/2 or 4/1 team ratio, typically involving a QB. The RB/DST stack uses the correlation of a strong running game and that team's defense to stack points from a positive game script.
Each week the stacks in the top 10 will include a variety of these stacks based on the scoring upside and likelihood of appearing in an optimal DFS lineup and above the pay line.
MORE SGPN FANTASY FOOTBALL CONTENT
Week 11 Fantasy Football Injury Report 
Week 11 Fantasy Football Rankings
SGPN Fantasy Football Youtube Channel
---
Dak Prescott ($6,600)
Dalton Schultz ($4,300)
Justin Jefferson ($9,100)
This game in Minneapolis is shaping up to be a whale of a contest. The 6-3 Cowboys and 8-1 Vikings are both good teams, but for contrasting reasons.
Dallas wins with a nasty defense that forces turnovers and gets after the QB. The Cowboy's offense has been wildly inconsistent, going from unstoppable to stuck at a moment's notice. Dak Prescott is priced reasonably on the main slate, with a couple of strong stacking options versus a relatively weak Vikings secondary. One could feasibly stack CeeDee Lamb here and spend a fortune running it back with Justin Jefferson, but Schultz has been the second-most targeted receiver for Prescott and saves over $3k in salary.
Jefferson is the prize here. Hopefully, his minor toe injury is no cause for concern come Sunday. It might help mitigate the inevitable chalk coming his way. The moral of the story is Jefferson is the best WR in the NFL and won't necessarily be shadowed by Trevon Diggs. This game has a ton of shootout potential.
---
Kirk Cousins ($6,100)
Justin Jefferson ($9,100)
CeeDee Lamb ($7,500)
Within the same game comes a different twist on the high-total game stack. With the $500 salary savings from Prescott to Kirk Cousins, you have more cap space to work around with both alpha WRs in this game. Cousins has been rolling pretty well and his salary probably has no business being this much less than Prescott's. All told, it will leave less flexibility for the rest of the build, but having Jefferson and Lamb as pillars is a powerful statement.
---
Daniel Jones ($5,700)
Wan'Dale Robinson ($4,500)
Amon-Ra St. Brown ($7,200)
Everyone knows how bad the Lion's defense is. Amazingly, there are some gorgeous QB matchups on the slate that will outshine this smash spot for Daniel Jones. This also doesn't account for the majority of rosters in this game gravitating toward Saquon Barkley. The Lions run a lot of mixed zone looks, with Tampa-2 as a predominant coverage scheme. This type of coverage funnels routes up the seam and under the dropping LBs, which leaves the Lions vulnerable to quick, twitchy slot receivers like Wan'Dale Robinson. The Kentucky rookie's two best games this season have not surprisingly come versus defenses that deploy Tampa-2.
Do I really need to sell anyone on rostering Amon-Ra St. Brown? Running him back on the Detroit side is a no-brainer. St. Brown is averaging 10 targets in the two games since TJ Hockenson was traded to Minnesota. His target share has exploded to 40.8% in those games. The Sun God is a core play in DFS, whether or not you want to include him in a stack.
---
Saquon Barkley ($8,900)
New York Giants DST ($3,600)
Although the Giant's DST doesn't necessarily stack up well against the Lions, this stack is an avenue to break up some of the chalk that might come packaged with Barkley. We love Barkley every week, especially when he goes up against a terrible run defense for the second-straight week.
The Giants like to man up on the outside and send extra rushers to move the Quarterback off his spot. Jared Goff's completion percentage is a whopping 13% lower versus man coverage and is 24th among QBs at 57%. Goff also leads the NFL in "Danger Plays" according to Player Profiler, with 26 plays that took an unnecessary risk and could have resulted in a turnover. The Giants can heat up Goff and force him to commit turnovers to get some nice fantasy production.
---
Rhamondre Stevenson ($6,700)
Garrett Wilson ($4,900)
There isn't very much that's exciting about this AFC East battle for DFS purposes, but both Rhamondre Stevenson and Garrett Wilson are incredible value hidden in the muck of a game with a low expected scoring total. Another option in this game is to roster the Jets DST at $2,800. The Patriots have been incredibly bad passing the ball this season and the Jets sport one of the NFL's best defensive backfields.
---
Antonio Gibson ($5,600)
Washington Commanders DST ($3,100)
Are the Commanders legit? Well, they are still technically in last place in the NFC East. At 5-5 and coming off an impressive win over the previously unbeaten Eagles on Monday night, they get a peach of a matchup against the pathetic Texans. Running the ball effectively and moving the chains on third down kept the Philly offense off the field. The Texans are allowing 180 rushing yards per game, which puts both Antonio Gibson and Brian Robinson in smash spots. Either one works, but I prefer the receiving upside and big play ability of Gibson for DFS tournaments. The Commander's defense has improved as their best players have returned to play from injuries. Davis Mills is the type of Quarterback I will target every week with DSTs in DFS.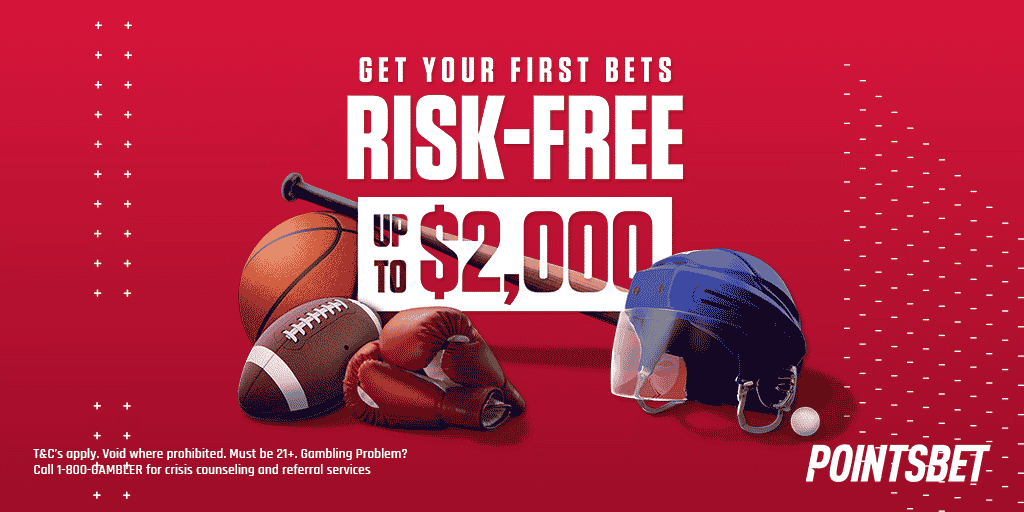 ---
Josh Allen ($8,500)
Stefon Diggs ($8,300)
Devin Singletary ($5,800)
This stack was a late addition since we received word that the Bills and Browns were no longer going to be playing football in literal feet of snow. The game has been moved to Ford Field in Detroit, which of course is indoors. The Browns have been struggling with a 3-6 record and sport one of the league's worst defenses. After giving up a 39 spot to the lethal Dolphins last week, they face yet another elite offense in the Bills. I should never need to convince anyone to play the Allen-Diggs stack. Devin Singletary is a chalky Running Back this week priced down against a terrible Cleveland run defense. One way to break up the chalk is to toss him into the mix here and go full onslaught. My favorite runback would be a fully leveraged Nick Chubb at $8,200.
---
Russell Wilson ($5,800)
Courtland Sutton ($6,000)
Yeah, it's pretty gross. Russell Wilson has been absolutely horrible this season, with or without the wristband. Wilson's best Wide Receiver, Jerry Jeudy, is still not practicing with his ankle injury. This leaves the reigns to Courtland Sutton, who has been just as disappointing as Wilson this season. The silver lining? The Las Vegas Raiders have one of the worst defenses in the NFL and Russell Wilson had his best game of 2022 against them in Week 4. Sutton went for 17.7 DraftKings points in that game as well and was sharing with Jeudy. If there was ever a time to take a shot on the most cringe-worthy player in sports for DFS, this would be it.
---
Joe Burrow ($6,800)
Tee Higgins ($7,100)
Tyler Boyd ($6,500)
The Steeler's defense looked a lot better last week against the Saints, but Andy Dalton is not Joe Burrow. I expect the Bengals to air it out and light up this awful secondary. Joe Mixon and Hayden Hurst are also viable stacking options to go with Burrow, who is a screaming value in points per dollar projections. The Steeler's offense is honestly just horrible and will have a ton of difficulty keeping the Bengals off the field by moving the chains. Cincinnati will run a ton of plays and exploit the very weak Pittsburgh defensive backfield with a great duo of Wide Receivers, even without Ja'Marr Chase.
---
Jalen Hurts ($8,200)
Devonta Smith ($6,200)
Philadelphia Eagles DST ($3,900)
Hell hath no fury like facing a team coming off a tough home loss to a division rival in primetime. I feel really bad for the beating that Jeff Saturday's Colts are about to take in this game. The former Colts center did not earn his chance to coach in the NFL, nor should we be even a touch impressed that "his" team beat the Raiders last week. I don't expect this game to be close at all, and Jalen Hurts will continue to roll on as an automatic QB1 option in DFS. Devonta Smith is a great value this week and draws a very favorable slot matchup with Kenny Moore. Score prediction? Eagles 49 – Colts 7.
---
RELATED CONTENT