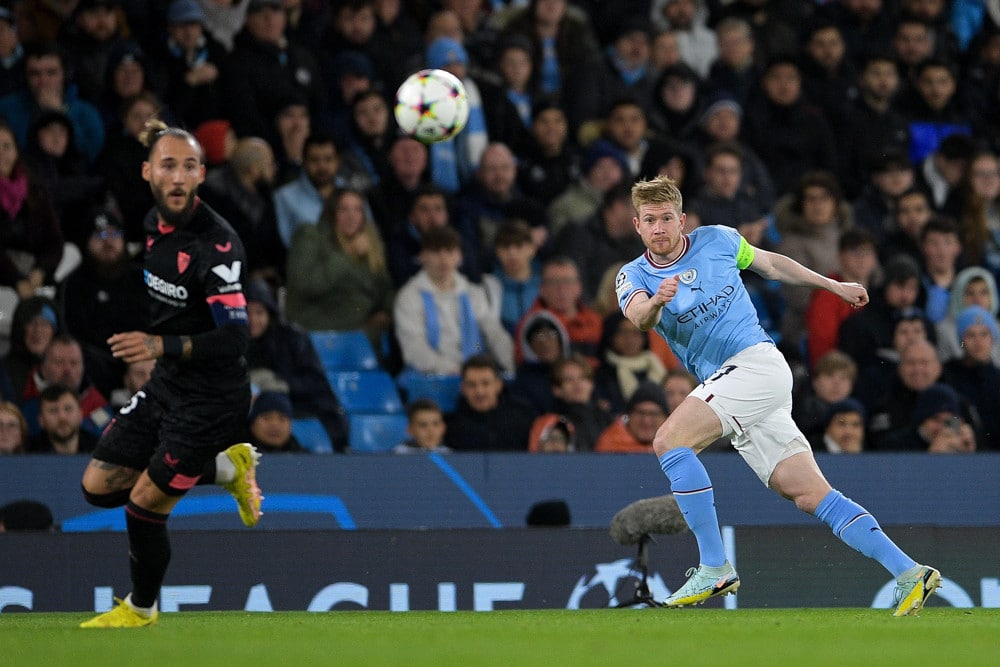 As the kick-off for the Qatar World Cup approaches, there are plenty of arguments to be made about which group is THEE "Group of Death". Group F should be no exception and will produce some exciting matches. The four teams in this group are Belgium, Canada, Croatia, and Morocco. By the numbers, Belgium is your favorite to win the group. With star midfielder Kevin De Bruyne highlighting their roster, this team has world-class talent at almost every key position. Canada might be the team to really sit down and watch in the early going. Group F has some talented teams that makes predictions challenging.
There is plenty of talent to get the job done, but will their lack of World Cup experience hinder them? Croatia is always a difficult nation to oust from the group stages of any World Cup, but their roster has aged a bit since their appearance in the finals in 2018. Finally, you have a Morocco squad that announced a roster including stars Hakim Ziyech of Chelsea and Achraf Hakimi of Paris Saint-Germain. There is plenty of name recognition here and they possess the ability to make life difficult for the other three teams in Group F. Let's take a closer look at each team and what there is to like about them!
FIFA RANKINGS
Belgium – 2
Croatia – 12
Morocco – 22
Canada – 41
EVEN MORE WORLD CUP CONTENT
World Cup Betting Preview: Group A Predictions and Best Bets
2022 World Cup Betting Preview: Group B Predictions and Best Bets
All 2022 World Cup Betting Previews

2022 World Cup Betting Preview: Group F Predictions and Best Bets
Belgium (-180 To Win Group F, -900 To Advance)
Qualification Round – 6-2-0
Qualified via UEFA Group Win
2018 World Cup: 3rd Place
Best World Cup Performance: 3rd (2018)
Having cruised through UEFA qualifying (6 wins, 2 draws, 0 losses), this team has one acceptable outcome: winning the World Cup. There is plenty to like about the Belgians heading into Qatar and with a first-round matchup against Canada, we will learn quickly whether they are up for the challenge. The Belgian attack and midfield are loaded with players in form. If there is a weakness for manager Roberto Martinez's side it is probably in the backline. This was evident in the Euro 2020 tournament against the likes of eventual champion France. Looking to host the trophy for the first time, currently, Belgium is +1400 to win the tournament.
It is important to remember that this team is world-class, capable of winning every time they step onto the pitch. Romelu Lukaku (Inter Milan) is a clinical striker and no stranger to scoring goals. However, his recent injury woes might mean we see a more in-form Leandro Trossard (Brighton) lead the attack. Midfield maestro Kevin De Bruyne (Manchester City) will set the table with delicious passes and set pieces. Eden Hazard is the captain of this squad but that looks more like a symbolic choice made by Roberto Martinez heading into Qatar. Finally, the backline will need clutch performances every step of the way from veteran center-back Jan Vertonghen (Anderlecht).
KEY PLAYER
Kevin De Bruyne is the answer here, but an honorable mention goes to the brick-wall goalkeeper Thibaut Courtois (Real Madrid). De Bruyne is simply magnificent in every minute he plays. Whether it is creating something out of nothing or scoring from a free kick, he possesses the ability to shape the match. If his team does concede an early goal to Canada, look to this man to elevate Belgium's spirit and put in a performance to go on and grab all 3 points.
Canada (+1200 To Win Group F, +275 To Advance)
Qualification Record – 8-4-2
Qualified by Winning CONCACAF
2018 World Cup: Did Not Qualify
Best World Cup Performance: Group Stage (1986)
It must be said that this is only their 2nd ever qualification for the World Cup. So in a tournament that will find a way to challenge even the most seasoned squad, Canada will need to play nearly mistake-free if they hope to advance out of Group F. Les Rouges have a young and talented squad managed by John Herdman. The 26-man roster has not been officially announced but is expected on November 13th, 2022. If you're interested in long shots, Canada is +25000 to hoist the trophy.
Despite this being only their 2nd ever appearance, Canada did qualify by topping the CONCACAF division. Besting the likes of the USA and Mexico in the process, this team isn't afraid of a challenge. They will rely heavily on forward Alphonso Davies (Bayern Munich) to make the most of his chances. The caveat here is his fitness level ahead of Qatar after suffering a hamstring injury with Bayern Munich. In midfield, Atiba Hutchinson (Besiktas) is the most likely to start and operate in a form that best suits Canada. Defensively, the backline will need Alistair Johnston and Kamal Miller to be technically sound. This pair has chemistry as they both play club soccer for CF Montreal.
KEY PLAYER
Of course, assuming he is fit, Alphonso Davies is the man in red you'll want to keep your eyes on. He brings pace into the attack and his quality will shine through. If Canada wants to advance, this man needs to be healthy and included in the post-game box score results.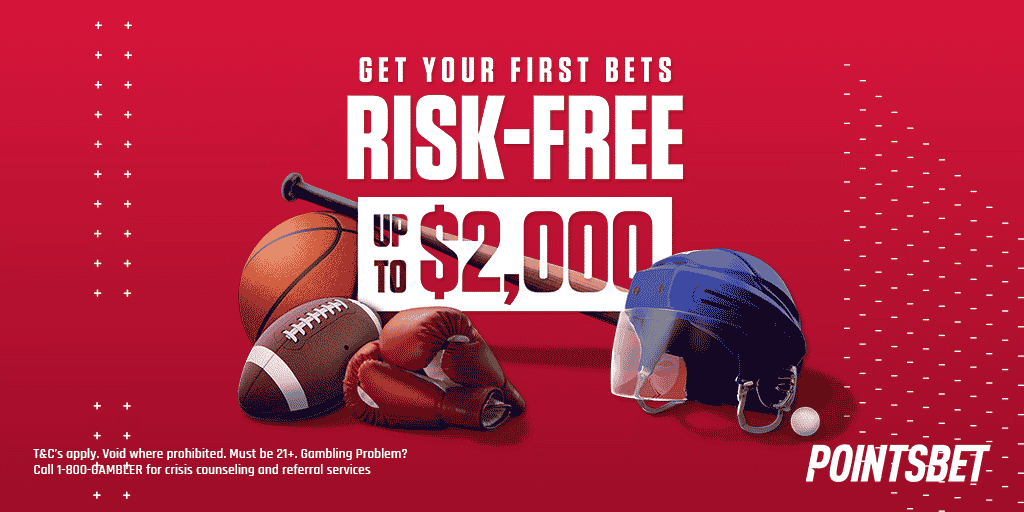 Croatia (+300 To Win Group F, -175 To Advance)
Qualification Round – 7-2-1
Qualified via UEFA Group Win
2018 World Cup: Runner-Up (Lost Final to France 4-2)
Best World Cup Performance: 2nd Place (2018)
Croatia's roster is getting older but they are no strangers to success in the World Cup. In 2018 they topped their group and finished runner-up to France. Cruising through qualification into Qatar, this squad will have ambitions of returning to the final match of the tournament. Manager Zlatko Dalic has selected 26 players, several of whom play in the English Premier League, to get them out of Group F. Lurking in the tall grass at +5500 to win the tournament, Croatia might be worth the money you might otherwise have spent on a cup of coffee.
The other three teams in Group F will be well aware of a Croatian roster riddled with cagey, veteran talent. Former Liverpool defender Dejan Lovren and fellow center-back Josko Gvardiol are sturdy in front of their own goal. The midfield will be led by Luka Modric (Real Madrid) and Mateo Kovacic (Chelsea). Both players possess the talent to play creator and scorer. In attack, Ivan Perisic offers creativity on the wing, while strikers Andrej Kramaric and Ante Budimir will be called on to put the ball in the net.
KEY PLAYER
Coming into Qatar at age 37, Luka Modric is your key player to watch for Croatia. Don't let his age fool you though, he can create and take chances better than most. It doesn't hurt that he plays his club soccer at Real Madrid. And with 154 CAPS for Croatia, this little engine will be the key to Croatia progressing out of Group F and into the knockout round. Modric is well-seasoned, but he is central to positive predictions surrounding Croatia in Group F.
Morocco (+1050 To Win Group F, +200 To Advance)
Qualification Round – 6-3-0
Qualified via AFCON Group Win
2018 World Cup: Group Stage
Best World Cup Performance: Round of 16 (1986)
Keep in mind that this article has examined the teams in Group F alphabetically and saving Morocco for last in no way discredits this squad's ability. In fact, if this team finds the back of the net along with some chemistry they may surprise fans and wiggle their way into the knockout round. Hiding in the shadows at +25000 to win the World Cup, only the bravest of bettors will take a flyer here.
The Moroccans are riding into Qatar having blazed through qualification, winning six of their games. They will also be led by new manager Walid Regragui and their 26-man roster is filled with enough talent to be dangerous. Most notable is the inclusion of attacker Hakim Ziyech (Chelsea) after returning to the national team amid some fallout with their past manager.
In defense, Morocco possesses arguably their most talented player with Achraf Hakimi. Playing his club soccer in France with Paris Saint-Germain, this is a player who is one of the best right-backs in the world. Will this team be able to score enough goals but also concede very few in order to advance? In my estimation, it will take draws versus Croatia and Belgium and a win versus Canada to see their way through Group F. No amount of rose-colored glasses can make predictions surrounding Morocco emerging from Group F more likely or palatable.
KEY PLAYER
Achraf Hakimi is the most talented man on the roster so for my money, he is the guy to watch. He will show you pace down the right side of the pitch and is never shy of making a forward run. Goals may be hard to come by for him but that doesn't mean a golazo would be a surprise. Unlike many of his teammates, he plays with world-class talent at PSG. That will only help to elevate his style of play. If Morocco finds any results or mild success in Qatar, it will be because of Hakimi.
Best Bet to Win Group F
Place your bet on Belgium to win this group at -180, the juice is worth the squeeze. They are simply more talented at key positions than their opponent will be. Perhaps none more important than goalkeeper as Courtois will undoubtedly be called on to bail his team out with a save in the vital moment. The Belgians also looked sharp enough in the qualification stages against better competition compared to their counterparts in Group F. At +300, Croatia has found fair odds to win the group. But if this bet is to get to the cashier, I believe they will need to take all 3 points against Belgium. On paper, that match looks like a draw at best for me. Morocco at +1050 and Canada at +1200 are pure gambles and not advised if you are trying to secure profit.
Best Bet to Advance from the Group
If this is your Group F play, I recommend hitching your wagon onto Croatia at -175. Their past results in World Cup play paired with rostering the best veteran talent of any team in Group F will help this bet find its way into the barn. Predictions are tough, but a battle-tested Croatian side is a good bet to advance from Group F.
RELATED CONTENT