The FIFA World Cup Qatar 2022 kicks off on November 20.  We are taking a closer look at Group B which features an interesting competition between England, USA, Iran, and Wales. The top two teams from each group will qualify for the knock-out phase, and all four teams from Group B hope they can find a way through. England is the massive favorite to finish atop, but the Three Lions won't have an easy task by any means. It is difficult to make predictions about who will win Group B, but the USA and England currently look like early favorites.
EVEN MORE WORLD CUP CONTENT
World Cup Betting Preview: Group A Predictions and Best Bets
World Cup Betting Preview: Group C Predictions and Best Bets
All 2022 World Cup Betting Previews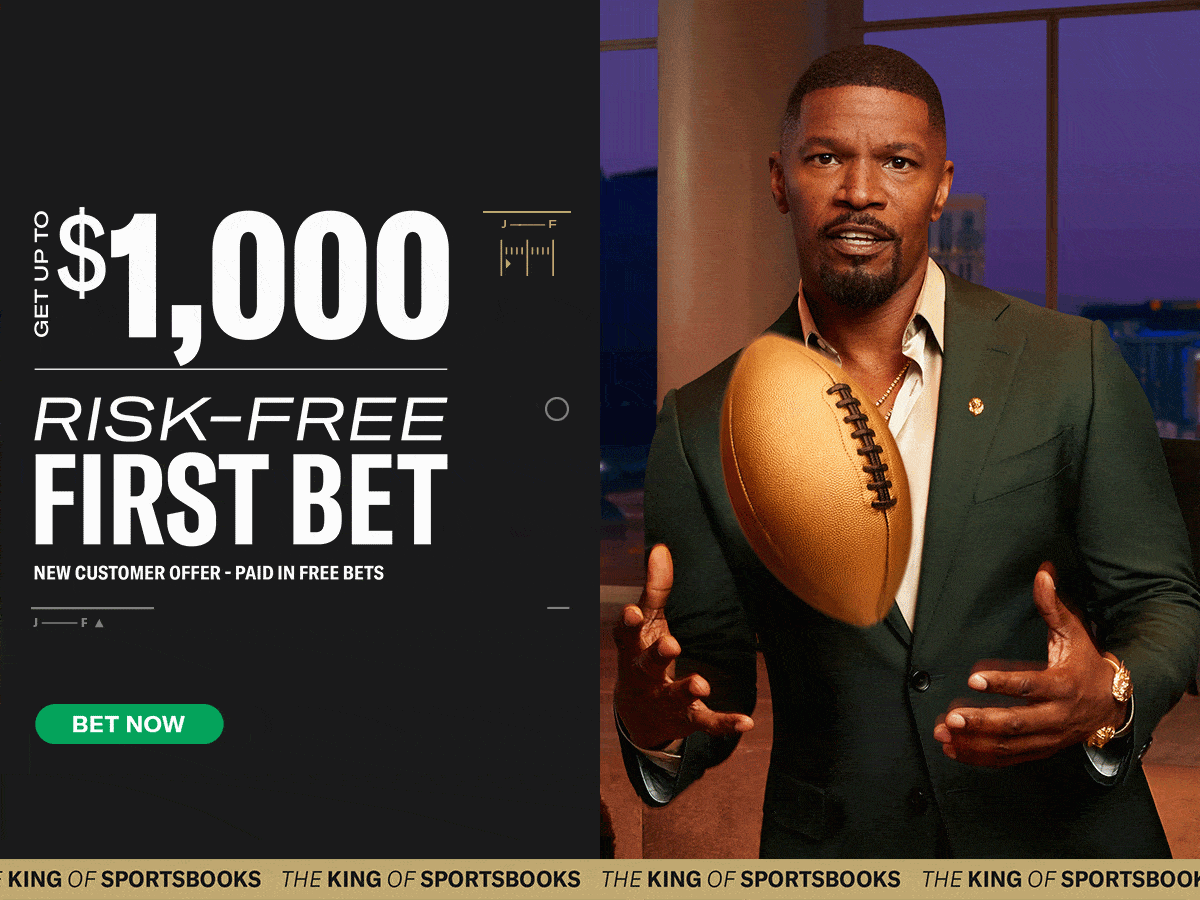 England (-290 to Win Group B, -2000 to Advance)
Qualification Record (P10-W8-D2-L0)
UEFA GROUP I Winners 
2018 World Cup: 4th place
Best World Cup Performance: Winners (1966)
After a heartbreaking loss to Italy in the 2020 EURO Final, the Three Lions look to make it one step further in the 2022 World Cup and win their second title in history. It would be their first since 1966 when England hosted the tournament. England sits at +800 to go all the way, and only three teams have better chances to lift the trophy. 
Head coach Gareth Southgate can count on numerous world-class players.  Harry Kane will lead the frontline, while John Stones (59 caps, 3 goals) will be a defensive rock alongside Eric Dier (47 caps, 3 goals) and Harry Maguire (48 caps, 7 goals). Southgate also has a few exceptional young talents at his disposal including Jude Bellingham (17 caps) and Phil Foden (18 caps, 2 goals). 
However, the Three Lions haven't impressed as of late. They are winless in six straight outings, recording three draws and three losses in the process. In three of its previous four games in the UEFA Nations League, England has failed to find the back of the net. Everyone's predictions have the Three Lions coming out on top of Group B, will the pressure cause them to crumple like paper lions?
Key Player
The 29-year-old captain Harry Kane (75 caps, 51 goals) led the Three Lions to 4th place in the 2018 World Cup played in Russia and won the Golden Boot with 6 goals scored, the first English national player to win the award after Gary Lineker in 1986. Kane is entering the tournament in great form, having already scored 10 goals in 12 games played for his Tottenham Hotspurs this season. His scoring abilities were never questioned, but will it be enough to finally win a trophy with England? 
https://twitter.com/Crimo_04/status/1588470589752487938
Iran (+2100 to Win Group B, +400 to Advance)
Qualification Record (P18-W14-D1-L3)
AFC Group C Winners
2018 World Cup: Group Stage
Best World Cup Performance: Group Stage
The Persian Stars head to Qatar in the midst of protests and civil unrest against the government of Iran which shouldn't affect Carlos Queiroz's boys. The majority plays across Europe including the 32-year-old captain Ehsan Hajsafi (121 caps, 7 goals) and the 27-year-old star forward Sardar Azmoun (65 caps, 41 goals). 
Iran is a huge +50000 underdog to win the title in Qatar. Team Melli hasn't missed the FIFA World Cup since 2010, but they also haven't reached the knock-out stage in their previous five appearances on the biggest stage. Four years ago, Iran finished third in Group B with four points and a 2:2 goal difference, one point behind Spain and Portugal. 
Carlos Queiroz led the Persian Stars from 2011 to 2019. He returned to Iran's helm in September 2022, and in their last two friendlies, the Persian Stars beat Uruguay 1-0 and drew with Senegal 1-1. Under Queiroz, Iran will sit back and defend while looking for deadly counter-attacks. The odds are stacked against Iran, but good defensive efforts could upset the predictions everyone made for them to finish at the bottom of Group B.
Key Player
Sardar Azmoun or the Messi of Iran, as he is often referred to, will be one of the key players to watch out for on the Iranian national team. Although the 27-year-old Bayer Leverkusen striker is out of his best form due to injuries and lack of playing time, Azmoun will be keen to shine on the brightest stage and increase his market value, thus giving Iran a chance to advance from Group B!
https://twitter.com/ChampionsLeague/status/1478004218401366023
USA (+650 to Win Group B, +100 to Advance)
Qualification Record (P14-W7-D4-L3)
CONCACAF 3rd place 
2018 World Cup: Did not qualify
Best World Cup Performance: Quarter-finals (2002)
The USMNT return to the biggest stage after missing the 2018 FIFA World Cup in Russia. Head coach Gregg Berhalter has assembled a strong team, and the Yanks are listed as +15000 to win the title in Qatar. 
USA finished third in the CONCACAF qualifiers with seven wins, four draws, three losses, and a 21:10 goal difference, three points behind Canada and Mexico. The Yanks have won just one of their previous five games overall along with three ties and a 2-0 defeat against Japan. They've also failed to score in three of those five contests. 
Weston McKennie (37 caps, 9 goals) is a key player in the middle of the park, while the 19-year-old Giovanni Reyna (14 caps, 4 goals) could be the Yanks' secret weapon. Success for McKennie and the American attack will weigh heavily if pre-tournament predictions hold true coming for the Yanks coming out of Group B.
Key Player
Christian Pulisic (52 caps, 21 goals) is the creative force and the best player on this USA team. The 24-year-old forward hasn't played a lot for Chelsea so far this season and should be fresh for the FIFA World Cup.  
Feel like this is one of the more underrated goals from Christian Pulisic in the UCL last season. pic.twitter.com/H1ovGh1t32

— Takes ⚱️ (@USMNTTAKES) November 9, 2022

Wales (+650 to Win Group B, +110 to Advance)
Qualification Record (P10-W6-D3-L1)
UEFA Group E 2nd place
2018 World Cup: Did not qualify
Best World Cup Performance: Quarter-finals (1958)
The Dragons qualified for the FIFA World Cup Qatar 2022 after beating Ukraine 1-0 in the playoffs. They'll appear on the biggest stage for the first time since 1958 when the Dragons lost 1-0 against Brazil in the quarterfinals. 
Wales is one of four teams with +20000 odds to win the crown in Qatar. The Dragons are riding a three-game losing streak following a 1-0 defeat to Poland in the UEFA Nations League on September 25. They've earned just a point over their previous five outings, and the Dragons' fans hope Aaron Ramsey (75 caps, 20 goals) will help the team in Qatar after recovering from an injury. Much will also rely on the defense where Connor Roberts (41 caps, 3 goals) and Chris Mepham (33 caps) will have to be at their best and stop the likes of Kane, Pulisic, and others. 
Key Player
The 33-year-old captain Gareth Bale (108 caps, 40 goals), who just won the MLS Cup with Los Angeles FC, will lead the way for the Dragons. The five-time Champions League winner could be playing his last international tournament but is still more than capable of displaying mesmerizing performances and proving that his team could make it out of Group B. 
HE'S GARETH ******* BALE. #ForLosAngeles pic.twitter.com/yqqi67RSdz

— LAFC (@LAFC) November 5, 2022
Best Bet to Win the Group B
Three Lions are -300 favorites to win Group B. England is undoubtedly the best team in this group by far. The odds are not attractive at all, but it's hard to expect any of the other three teams to finish ahead of England. The USMNT are +650 underdogs to win Group B; Wales sits at +650 odds, while Iran is listed as a huge +2100 underdog. 
I've mentioned England's poor run of form, but the Three Lions possess plenty of experience and will play much better in Qatar than they did in the UEFA Nations League. Wales could be a dark horse in Group B, as the Dragons have been playing together for a while and Aaron Ramsey's return would be a huge boost. Making predictions for Group B feels dicey though with a big USA-England match the day after Thanksgiving.
Best Bet to Advance from the Group
When it comes to the group dual forecast, the sportsbooks set -110 odds on England and USA to qualify from Group B. If you like Wales's chances like I do, go with the Dragons and Three Lions at +162. England & Iran are listed at +700, while the other three combinations could get you a lot of money (USA & Wales at +1400, USA & Iran at +4000, Iran & Wales at +6600). But as I've said, it's tough to imagine the knock-out round without England. 
RELATED CONTENT