Trades flew left and right as the NFL trade deadline came and went, and there are several key post-NFL trade deadline fantasy impacts. The NFL pushed the trade deadline to the Tuesday after week 8 in 2012. And in 2022, the NFL saw the most trades on the deadline day than it has in the last decade, with 10. Both offense players and defensive players were traded. There was a flurry of action and even an intradivision trade. Were any of your fantasy football players traded, and how will it affect their fantasy value going forward?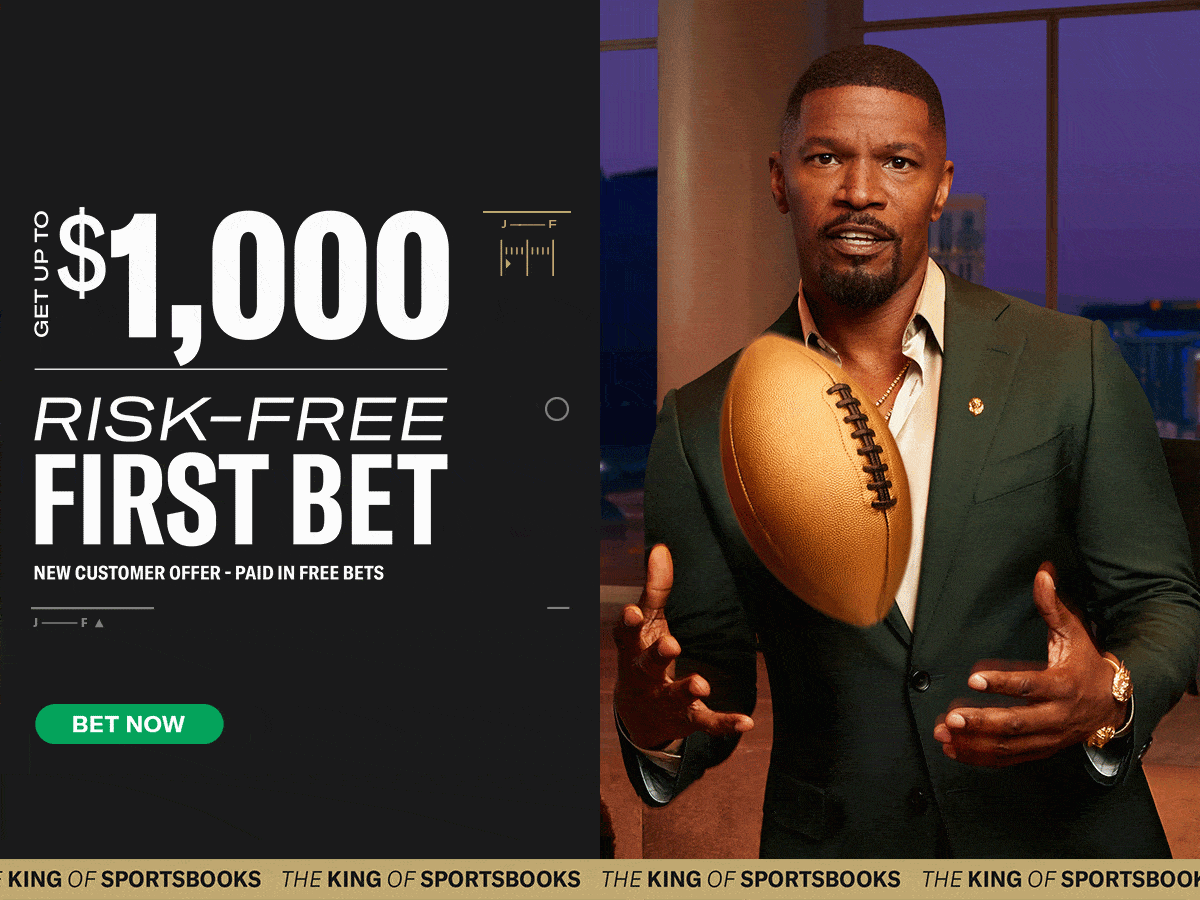 MORE SGPN FANTASY FOOTBALL CONTENT
Week 8 Fantasy Football Injury Report
October Trade Value Chart Update
SGPN Fantasy Football Youtube Channel
---
Post-NFL Trade Deadline Fantasy Football Winners and Losers
First, let's take a quick look at who was traded before the deadline.
Christian McCaffrey To The San Francisco 49ers
49ers Get: Christian McCaffrey
Panthers Get 2023 second, third, and fourth-round draft pick; 2024 fifth-round draft pick
This trade shocked many NFL players and fans, as you rarely see a franchise player like Christian McCaffrey get moved. However, the Panthers are in a rebuild mode, and the 49ers are in a win-now mode. This immediately elevated Chuba Hubbard and D'Onta Foreman on the Panthers.
On the other side of things, it hurt Jeff Wilson, who we'll talk about later, and Elijah Mitchell. This also seems to be a win for Jimmy Garoppolo unless CMC continues to throw touchdown passes. This wasn't an NFL trade deadline fantasy impact as the move happened before; however, it was still an impactful trade.
Crown him 👑!@CMC_22's highlights from his touchdown triple crown performance 👇 pic.twitter.com/QZzUP4rjmd

— San Francisco 49ers (@49ers) October 31, 2022
---
James Robinson To The New York Jets
Jets Get: James Robinson
Jaguars Get: 2023 sixth-round draft pick (that can become a fifth-round pick)
The Jets traded for James Robinson to help them in the run game after losing Breece Hall. It's hard to see James Robinson having an impact once Hall returns next year; however, for now, this will elevate James Robinson's value as he continued losing carries to Travis Etienne. Hall was the 10th-ranked running back in a half-PPR league prior to his injury.
If Robinson can get similar carries, he should hold a lot of value. Speaking of Etienne, he was also elevated by this trade, as he's now the clear-cut leader of this backfield. Jets running back Michael Carter doesn't have much change in value as he was already mostly just a pass-catching, change-of-pace back and will continue to be so.
Other Trades
A few other trades that won't have as big of an impact but could still have fantasy implications included Kadarius Toney to the Chiefs and Robbie Anderson to the Cardinals. Both players are speedy, big-play potential receivers that could be boom or bust. However, I think Toney holds more fantasy value at this point.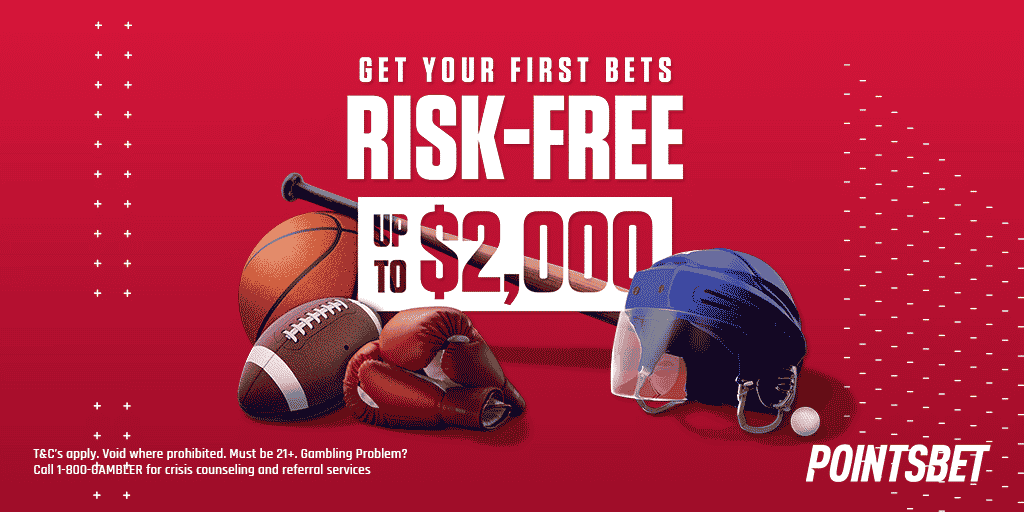 ---
NFL Trade Deadline Fantasy Football Winners and Losers
T.J. Hockenson To Minnesota Vikings
Lions Get: 2023 second-round draft pick, 2024 third-round draft pick
Vikings Get: T.J. Hockenson, a 2023 fourth-round pick, a conditional 2024 fourth-round pick
A rare trade within a division happened with the Detroit Lions trading T.J. Hockenson to the Minnesota Vikings. Hockenson is already the fifth-ranked tight end, so it's hard to envision him being better. However, he should do well in this Vikings offense that passes often. This got our day started with the NFL Trade Deadline fantasy impacts, however. With Irv Smith hitting the injured reserve, Hockenson should immediately start making an impact for the Lions. I don't see this trade impacting the wide receivers for the Vikings much, either.
This will negatively impact Jared Goff for the Lions as he misses a talented tight end target that has sure hands; however, the Lions did have a lot of targets on offense. The other player this impacts is Brock Wright. Wright will immediately become a starter for the Lions. However, likely won't have much fantasy impact as he doesn't have the same talent as Hockenson does.
Positive Fantasy Impact: Kirk Cousins
Negative Fantasy Impact: Jared Goff
No Change in Fantasy Impact: T.J. Hockenson
The Vikings just added T.J. Hockenson — a 6'5", 250-pound TE with elite athleticism — to an offense already featuring Justin Jefferson, Dalvin Cook, Adam Thielen, and K.J. Osborn. pic.twitter.com/QoVlXvvEM9

— Will Ragatz (@WillRagatz) November 1, 2022
---
Chase Claypool to Chicago Bears
Bears Get: Chase Claypool
Steelers Get: 2023 second-round draft pick
While everybody thought the Bears were selling after trading Robert Quinn and Roquan Smith, they showed that they were also buying when they traded for Chase Claypool. This trade may have the most NFL trade deadline fantasy impacts. Justin Fields, who has been trending upward the past two weeks anyways, gets another offensive weapon that should help his fantasy value.
Claypool also gets a boost as the Bears don't have a lot of receiving talent outside of Darnell Mooney. Speaking of Mooney, I think this will cause him to lose some targets but also put him in a better position to succeed.
The other fantasy impacts within this trade are on the Steelers' side. Chase Claypool made up 16% of the target share for the Steelers. Those targets should now be spread out more among Diontae Johnson and rising rookie George Pickens. Unfortunately, with the Steelers' quarterback inconsistencies, these receivers may not immediately become WR2; however, it should help them in the long run.
Positive Fantasy Impact: Justin Fields, Chase Claypool, Diontae Johnson, George Pickens
Negative Fantasy Impact: Yet to be seen – potentially Darnell Mooney
No Change in Fantasy Impact: Yet to be seen – potentially Darnell Mooney
How about a Chase Claypool highlight reel for your consumption? pic.twitter.com/F6EiRi42hh

— Bleacher Nation Bears (@BN_Bears) November 1, 2022
---
Chase Edmonds and Jeff Wilson Swap
Broncos Get: Chase Edmonds, 2023 first-rounder, 2024 fourth-rounder
Dolphins Get: Bradley Chubb, 2025 fifth-rounder, Jeff Wilson
49ers Get: 2023 fifth-rounder
This one is a little more interesting when reviewing the NFL trade deadline fantasy impacts. On one hand, Edmonds arrives in Denver, who have struggled with the run game since Javonte Williams got hurt. However, they still have Melvin Gordon and Latavius Murray. While we'll have to wait to see how this backfield plays out, it would seem as if this will continue to be a running back committee approach and hurt the fantasy impact value of all three players.
The one person that seemed like they would be benefiting from this, hands down, was Raheem Mostert. However, shortly after trading Chase Edmonds away, the Dolphins traded for Jeff Wilson Jr. from the 49ers. It feels like the Dolphins will continue to have Mostert as a starter and his fantasy value will stay the same. However, Jeff Wilson will likely be a change of pace back and get more touches than he was going to get in the Christian McCaffrey-led 49ers.
Positive Fantasy Impact: Jeff Wilson, Tyrion Davis-Price
Negative Fantasy Impact: Melvin Gordon, Latavius Murray
No Change in Fantasy Impact: Chase Edmonds, Elijah Mitchell
chase edmonds with his second rushing touchdown of the day. dolphins up six pic.twitter.com/mjbZn1mZFl

— josh houtz (@houtz) September 25, 2022
---
Zack Moss And Nyheim Hines Swap
Bills Get: Nyheim Hines
Colts Get: Zack Moss, conditional 6th round-pick
One of the last trades to come through with NFL trade deadline fantasy impact was a trade that sent Zack Moss to the Colts and Nyheim Hines to the Bills. Moss didn't have much value, to begin with, and I don't think that changes any with this trade. It's an interesting trade for the Colts, who have Jonathan Taylor and have also gotten a really good performance out of Deon Jackson. I don't see them utilizing Moss unless he's a short-yardage back.
Nyheim Hines, on the other hand, lands on one of the best offenses in the NFL. He'll serve as a pass-catching running back behind Devin Singletary. On the other hand, it was thought they already had a pass-catching running back in rookie James Cook. However, given they gave up a player and a pick, the Bills wanted Hines for a reason. Cook had just started making a bigger impact and potentially will still make an impact, but likely Hines will be the second guy behind Singletary.
Positive Fantasy Impact: Nyheim Hines
Negative Fantasy Impact: James Cook
No Change in Fantasy Impact: Jonathan Taylor, Devin Singletary
New Buffalo Bills running back Nyheim Hines everyone 😎 #BillsMafia pic.twitter.com/vvUezRI6nc

— The CAP (@CrowdAssistPod) November 1, 2022
---
Calvin Ridley To Jaguars
Jaguars Get: Calvin Ridley
Falcons Get: Conditional 2024 fourth-rounder (which becomes a third if Ridley reaches certain incentives and a second if they sign him to an extension)
This trade was a surprise but doesn't fit the same as the others in the NFL trade deadline fantasy impacts. Calvin Ridley is currently suspended, but that didn't keep him from getting traded. The Falcons start fresh by moving Ridley out, who missed time due to working on himself prior to being suspended. The Jaguars, on the other hand, take a risk that the talent is still there and get a receiver who could help Trevor Lawrence next year.
Positive Fantasy Impact: Trevor Lawrence, Calvin Ridley
Negative Fantasy Impact: Desmond Ridder
No Change in Fantasy Impact: None
---
Boosted Fantasy Values On Defense
A couple of defenses boosted their fantasy value with trades near the trade deadline. The Eagles, several days before the trade deadline, traded for Robert Quinn. Quinn should add a good situational pass-rusher on an already good Eagles defense. The Ravens should also take a step forward after adding Roquan Smith. Smith is a very strong linebacker, and despite needing a new contract, he'll help them immediately this year. Last, the Dolphins' defense gains more fantasy value as they trade for Bradley Chubb from the Broncos. He should hopefully help raise their sack numbers.
Ed Reed on the Roquan Smith trade to the Ravens pic.twitter.com/yMBbOiq195

— Ramey (@HoodieRamey) November 1, 2022
RELATED CONTENT