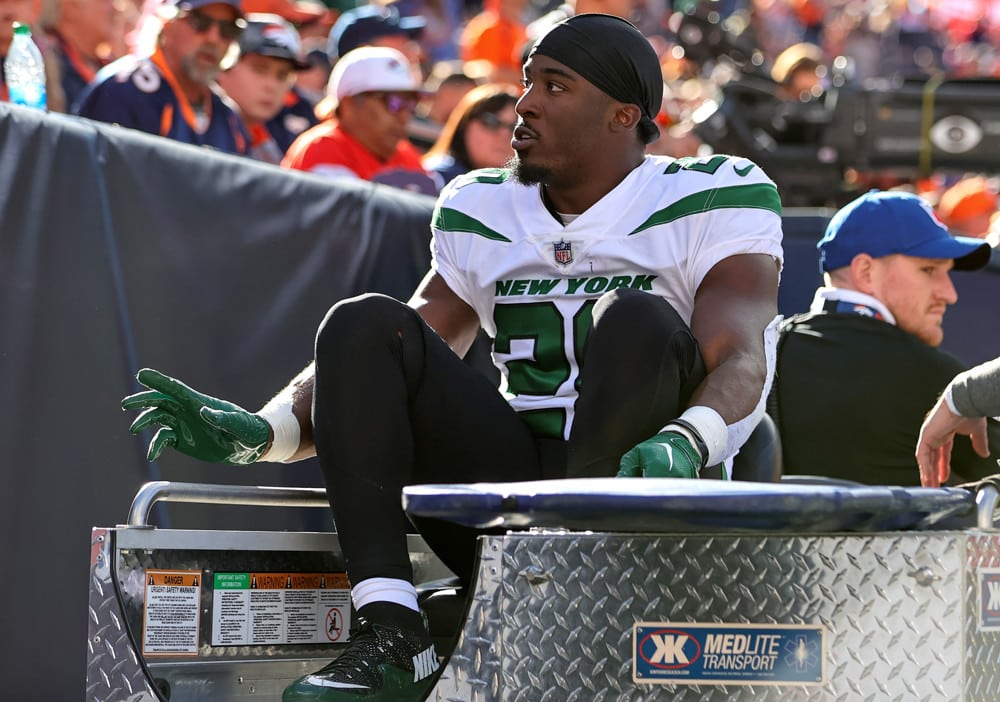 We are entering the portion of the Fantasy Football season that is not for the faint of heart. The injuries are starting to pile up and the waiver wire is becoming thinner and thinner. It can be difficult and intimidating to not only track the injuries but also try to decipher them. This is where I'm here to help. I will be breaking down the biggest fantasy-relevant injuries of the week and providing advice on how to handle them. Not all injuries are created equal, and understanding the differences leads to success. Welcome to the Week 8 Fantasy Football Injury Report!
Note: This injury report will be updated until the conclusion of Week 8. For the most current injury news and analysis, follow me on Twitter @SGPNFootballDoc!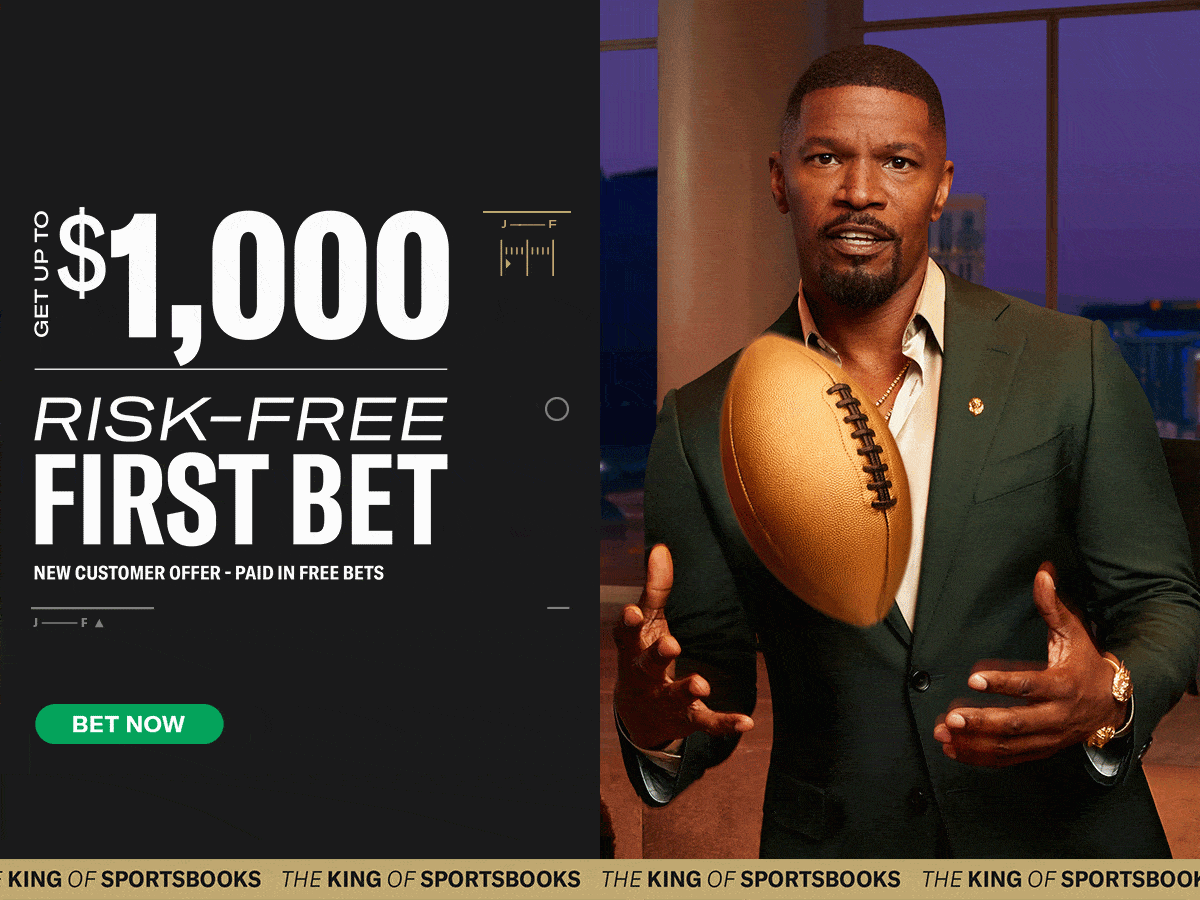 ---
Week 8 Thursday Inactives
Cameron Brate (TE) Tampa Bay Buccaneers
Russell Gage Jr. (WR) Tampa Bay Buccaneers
Week 8 Early Sunday Inactives
Chuba Hubbard (RB) Carolina Panthers
James Connor (RB) Arizona Cardinals
Chris Boswell (K) Pittsburgh Steelers
Darren Waller (TE) Las Vegas Raiders
Michael Thomas (WR) New Orleans Saints
Jarvis Landry (WR) New Orleans Saints
Ezekiel Elliot (RB) Dallas Cowboys
Week 8 Late Sunday Inactives
Nico Collins (WR) Houston Texans
Ryan Tannehill (QB) Tennessee Titans
Jahan Dotson (WR) Washington Commanders
Matt Ryan (QB) Indianapolis Colts
Deebo Samuel (WR) San Francisco 49ers
Cam Akers (RB) Los Angeles Rams
Allen Lazard (WR) Green Bay Packers
Ja'Marr Chase (WR) Cincinnati Bengals
Week 8 Fantasy Football Injury Report
Ja'Marr Chase (WR) Cincinnati Bengals
Hip Injury, Initial Injury: 10/16/2022
A late addition to the Week 8 injury report comes out of Cincinnati. The Bengals top WR and fantasy football stud Ja'Marr Chase injured his hip two weeks ago against New Orleans. He was able to play last week but apparently reinjured the hip. This setback will reportedly have him out for at least the next four weeks. This is massive news to both Bengals fans and Chase owner's alike. Unfortunately, the specifics of the injury are undisclosed at this time. What we do know is the injury is not expected to be season ending but it will require him to miss several weeks.
Chase is OUT this week and a likely IR candidate for the Bengals. – SIT
Chuba Hubbard (RB) Carolina Panthers
Ankle Injury, Initial Injury: 10/23/2022
The Carolina Panthers have seen some major changes in their backfield after trading away star RB Christian McCaffrey. The injury report may also again lead to more RB changes in Week 8. Second-year player RB Chuba Hubbard started for Carolina last week and produced a solid stat line. Sadly, Hubbard injured his ankle late in the game and starts this week unable to practice Wednesday. The ankle injury is thought to be a minor low ankle sprain. This refers to damage to the weaker lateral ligaments of the ankle that occurs when a player rolls their foot inward. Hubbard does have a chance to play this week, as a typical recovery time for a mild ankle sprain is 1-3 weeks. If Hubbard is unable to elevate his practice status to full participation, I would not feel comfortable rostering him this week.
Hubbard is dealing with a low ankle sprain and has a chance to play this week. – MONITOR
---
David Njoku (TE) Cleveland Browns
High Ankle Sprain, Initial Injury: 10/23/2022
The Cleveland Browns have had to turn to some unexpected players to lead the offense this season. Being led by QB Jacoby Brissett, one of his favorite targets this year has been TE David Njoku. Unfortunately, the young TE has joined the injury report this week and will likely miss more than just Week 8. Njoku injured his ankle in the third quarter of the game last week and was unable to return. Unfortunately for fantasy managers, the ankle injury is a high ankle sprain, which is more serious than a low ankle sprain.
A high ankle sprain refers to damage to ligaments (syndesmosis) connecting the lower leg bones above the ankle. These ligaments play a role in stabilizing the leg during running and jumping. Despite this wide recovery range of 2-5 weeks provided by Schefter, Njoku will likely be out closer to the 4-6 weeks range. No surgery being needed is a great sign, however, it still takes a lot of force to injure these strong ankle ligaments. Therefore, it typically takes a minimum of four weeks for the injury to heal. If Njoku is able to return before these four weeks, I would be cautious to roster him. He would likely be limited with a reduced route running and jumping ability. For this week, it is safe to assume you will need to look elsewhere for TE.
Njoku is dealing with a high ankle sprain and is likely out for multiple weeks. – SIT 
---
Deebo Samuel (WR) San Francisco 49ers
Hamstring Strain, Initial Injury: 10/23/2022?
There was surprising news that came out of 49ers practice this Wednesday. Mr. Do It All, WR Deebo Samuel was a non-participant in practice due to a hamstring injury. After playing the entire game last week with no apparent injury, Samuel is a surprise addition to this Week 8 injury report. Hamstring injuries are not the injuries you want popping up next to any of your skill-position players. A hamstring strain is a damage (micro-tear) to the muscle in the back of the upper leg. These strains have been found to be one of the most burdensome and nagging injuries in the recent history of the NFL.
The hamstring muscle plays a major role in generating power in the leg and also controlling deceleration. An injury to this muscle limits a player's speed, cutting, and route running ability. The recovery timeline can vary from two weeks in minor cases to six weeks in more moderate cases. What really makes this injury frustrating is the high reinjury rate that it carries. Closely monitor this situation as the first two weeks after injury is the most susceptible to re-injury.
49ers star WR Deebo Samuel missed practice Wednesday with a hamstring injury. – MONITOR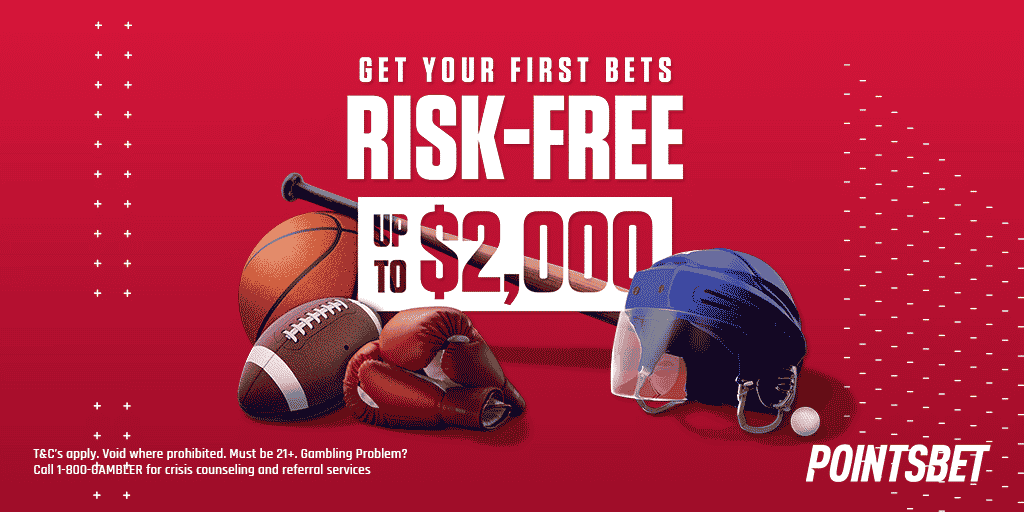 ---
Amon-Ra St. Brown (WR) Detroit Lions
Concussion, Initial Injury: 10/23/2022
There is good news coming out of Detroit via the Week 8 injury report. Lions star WR Amon-Ra St. Brown was pulled from the game last week after suffering a big hit to the head. Per the new NFL rules, he was unable to return to the game and entered into the league's concussion protocol. The good news comes from Lions head coach Dan Campbell stating St. Brown has cleared these concussion tests. St. Brown is still working to fully clear the protocol but he was able to participate in practice on Wednesday in a red no-contact jersey.
A concussion is a mild traumatic brain injury that leads to disruption in the function of the brain. In a football sense, the brain is vital to processing information quickly and helping players to react. Although there has been an increase in awareness of diagnosing concussions in the league, the recovery time has still been normal. Research has shown that most NFL players return to playing in less than seven days from injury. With his limited participation in practice and optimism out of the  Lions organization, I would expect him to play this week. However, concussions are still largely a mystery and everyone's recovery can be different depending on the symptoms. His practice status will be the best indicator of his game status.
St. Brown is dealing with a concussion and is trending toward playing. – MONITOR 
---
Mike Williams (WR) Los Angeles Chargers
Ankle Injury, Initial Injury: 10/23/2022
The Chargers have had some miserable injury report luck to start the year and Week 8 is no different. Already missing WR Keenan Allen for the past six games, Los Angeles saw their other stud WR go down last week. Late in the game, WR Mike Williams injured his ankle and was unable to return. The diagnosis is a high ankle sprain and he is expected to miss at least four weeks. This recovery timeline is consistent with a grade 1 or mild high ankle sprain. Even mild cases of these injuries involve significant damage to ligaments above the ankle which help to stabilize the leg. William's route running, run-after catch and jumping ability will all be hindered until his ankle is fully healed.
Williams is on a bye this week but will likely miss at least a month. Plan for a replacement. – IR/SIT 
---
Daniel Bellinger (TE) New York Giants
Fractured Orbital, Initial Injury: 10/23/2022
The New York Football Giants maybe 6-1 but their poor injury luck is still here to stay. Rookie TE Daniel Bellinger has been a nice surprise for the team and has been the day 1 starter. He has been productive as both a run-blocker and pass-catcher. Unfortunately, he suffered a significant injury last week and will likely be on the injury report for much more than just Week 8. In a bit of a freak accident, Bellinger had to be carted off the field with blood gushing from his face. He suffered a fractured orbital bone (eye socket) and will require surgery to repair this injury. There are still some uncertainties surrounding this injury but there's a good chance Bellinger's season is over. I would not expect any fantasy production out of the Giant's TE anytime soon.
Giants TE Bellinger is OUT indefinitely due to having eye socket surgery. – DROP
---
Breece Hall (RB) New York Jets
ACL Tear, Initial Injury: 10/23/2022
Likely the biggest fantasy news of this Week 8 injury report comes from the New York Jets. Rookie RB Breece Hall was really starting to gain momentum these past few games and emerge as a fantasy star. Sadly, this has all come halting to a stop as Hall suffered a season-ending knee injury last week. Hall was officially diagnosed with a torn ACL and will miss the remainder of the season. The ACL is the primary stabilizer of the knee and prevents excessive anterior movement of the tibia (lower leg bone). The average return to play time for this injury is about 11.5 months. Hall will look for a fresh start next season, but the Jets have already moved on this season, trading for Jaguars RB James Robinson.
Hall is OUT for the season with a torn ACL. – DROP
---
DK Metcalf (WR) Seattle Seahawks
Knee Injury, Initial Injury: 10/23/2022
Seattle Seahawks fans and fantasy managers around the globe all held their breath for a few moments last Sunday. Star WR DK Metcalf injured his knee last week and had to be carted off the field. Initially, there was fear that he had suffered a season-ending injury. Fortunately, this was not the case as an MRI revealed his knee ligaments were intact but that he did injure his patellar tendon. Metcalf not needing surgery on his knee is a great sign, but his recovery timeline for the injury is a big question mark. The patellar tendon connects your quadriceps muscle to under your knee cap and plays a big role in knee stability, especially while cutting. Without many details coming out of Seattle regarding the severity of the injury, this is a tough one to gauge. Reports are that Metcalf's knee is still sore but he is determined to play this week. Even if Seattle does let him play this week, Metcalf will not be at 100%. Exactly how limited he will come Sunday will be best predicted by his practice participation levels.
Metcalf is dealing with a knee injury of unknown severity. – MONITOR 
---
Suspensions:
This a quick reminder of the impact of Fantasy Football players who will be suspended during the 2022 NFL season.
Calvin Ridley (WR) Atlanta Falcons – 17 games
Deshaun Watson (QB) Cleveland Browns  – 11 games