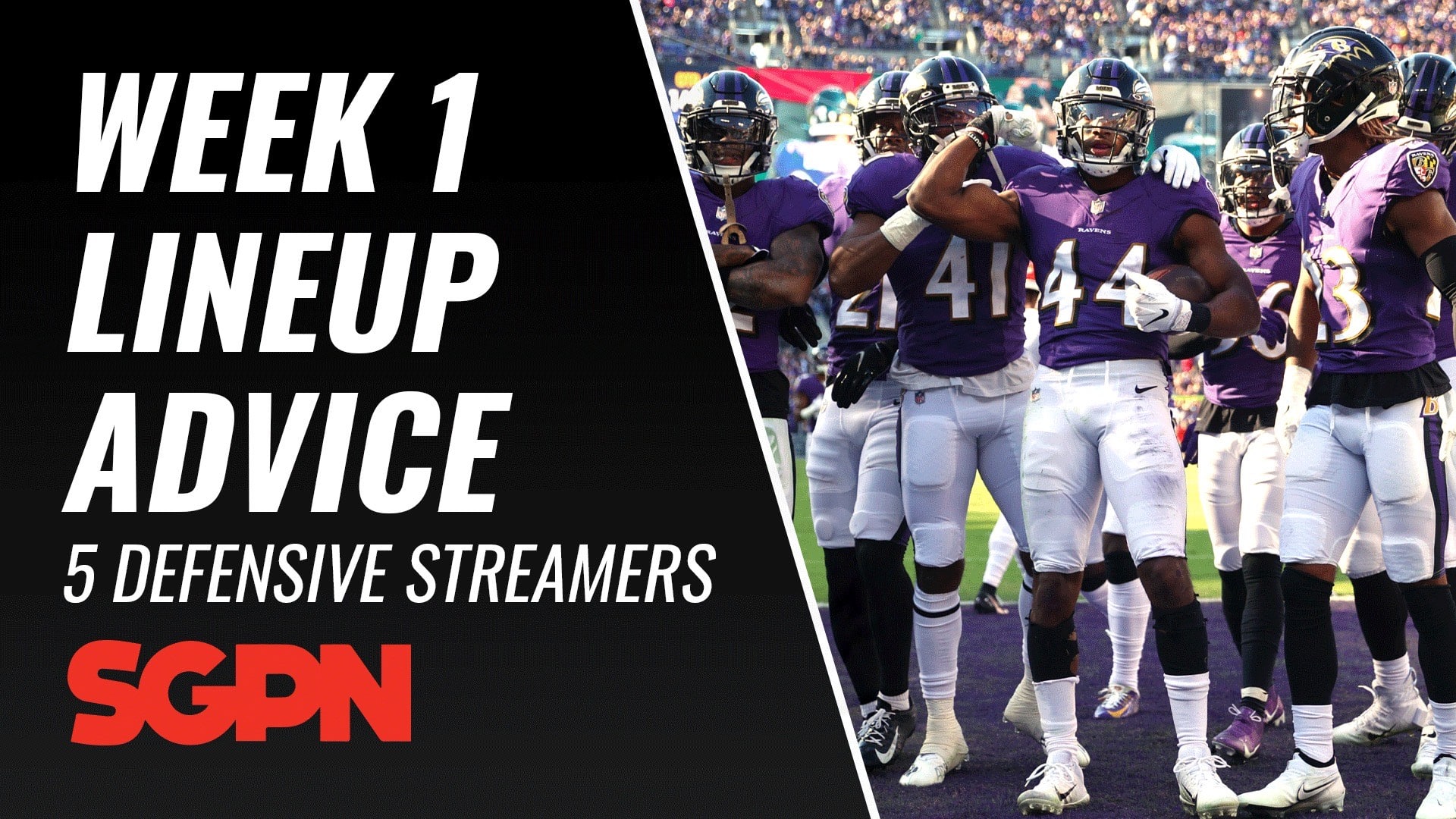 When putting together the perfect lineup, how early do you draft a defense? I personally do not even draft a defense unless I have to. I will stash a running back or IR-designated player during the draft instead of drafting a defense. Then make a move for defense in week 1. This usually leaves me streaming most of the season, but I am totally fine with that.
Even your best defenses are not matchup-proof. The Buffalo Bills and Los Angeles Rams were two of the best fantasy football defenses in 2021. They were also two of the best offenses, and they play each other. Do you really want to start the Rams defensive against Josh Allen and vice versa? You might be looking for a streaming option if you drafted those defenses. Here are five defensive streaming options for week 1.

MORE SGPN FANTASY FOOTBALL CONTENT
SGPN Fantasy Football Draft Cheat Sheets
2022 SGPN Fantasy Football Draft Kit
SGPN Fantasy Football Rankings
SGPN Fantasy Football Projections
---
Fantasy Football: Streaming Team Defense in Week 1
Tennessee Titans vs. New York Giants
The Titans, unfortunately, just lost Harold Landry for the season due to a torn ACL. But they still get Daniel Jones and the New York Giants at home in week 1. Daniel Jones has been a turnover machine since coming into the league, and the Titans have one of the most opportunistic defenses in it.
Philadelphia Eagles at Detroit Lions
The Philadelphia Eagles defense is one of the most improved groups in the NFL. The Eagles spent this off-season loading up on talent on both sides of the ball. They are fully taking advantage of the rookie QB contract. The Eagles added to each level of the defense this offseason. The team also added big Jordan Davis in the draft to go along with key free agent additions Kyzir White and Hassan Reddick.
They added all-pro cornerback James Bradberry to play opposite Darius Slay. They also added C.J. Gardner Johnson to play Nickel corner from the Saints. These additions, on top of a soft matchup, make for a juicy week one play.
Washington Commanders vs. Jacksonville Jaguars
As excited as I am to see Trevor Lawrence and the Jaguars under new Head Coach Doug Pederson, this is still the Jaguars. The Commanders were one of the top fantasy defenses in 2020; they saw some regression in 2021. They are looking to get back on top, and this matchup could be just the start they are looking for.
Baltimore Ravens vs. New York Jets
The Ravens were not on the same defense last year after losing some key additions, including Marcus Peters. They get Peters back, and they added Kyle Hamilton in the first round of this year's draft. This team quietly loaded up this off-season, and they get their old pal Joe Flacco in Week 1. Defensive touchdowns are huge in fantasy, and this Ravens defense, as well as special teams, could take one to the house against the Jets.
Carolina Panthers vs. Cleveland Browns
The Cleveland Browns went from having Baker Mayfield at Quarterback to Deshaun Watson to Jacoby Brissett. With Watson out for 11 weeks, the Browns will be a favorite team to stream against. The Panthers started out as one of the best fantasy defenses in 2021 and this could be a great start for 2022.
RELATED CONTENT