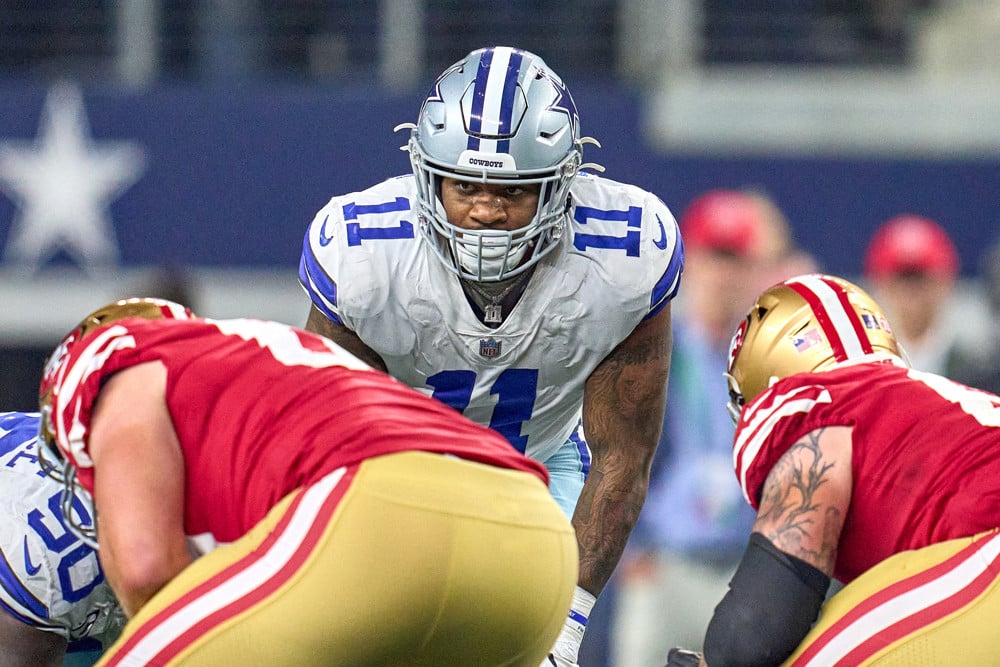 With the preseason fully wrapped up and regular season action still over a week away we're on the home stretch towards the beginning of the season. While it's surely exciting eyeing up week one lines and starting to place some bets, now is the perfect time of the year to put some last-minute futures in.
Before we get going on the Offensive and Defensive Player of the Year discussion, one pivotal thing to note is that the Offensive Player of the Year also won the MVP in five out of the last ten years. So while many tend to think of Offensive Player of the Year as a sort of runner-up to the MVP, it isn't always that. As for defense, one important note to keep in mind is that only one defensive back has won the award in the last ten years. This would hint that we likely want to look for players who will be getting after the Quarterback this season. Let's dive into the Offensive and Defensive Player of the Year markets without further adieu. 
More SGPN Betting Content
---
Offensive and Defensive Player of the Year Candidates
Offensive Player of the Year
As we begin to dive into candidates for this award, I'm going to try to shy away from the clear favorites and maybe hunt for some value where we can find it. Additionally, we have not seen a back-to-back winner since 2000-2001. So while correlation does not prove causality, we're still going to rule out Cooper Kupp. Another note here would be that we've never seen a Tight End or offensive lineman win the award so sorry to fans of Travis Kelce, Mark Andrews, and George Kittle. One last caveat would be that OPOYs tend to be on teams who win a lot, so we'll rule out Christian McCaffrey, Tyreek Hill, and other stars who might not be on the greatest teams.
Justin Jefferson (WR) MIN: +1500
This one should not come as a total shock to many even though it is rare to see a Wide Receiver win the award (2/10 years). It's undeniable that Jefferson is incredibly talented, the worry for many in this case would be Kirk Cousins. While solid, Cousins has failed to fully put it all together, and cement himself as one of the game's premier Quarterbacks. This is something Cooper Kupp and Michael Thomas both had in their OPOY campaigns.
Yet I find myself able to look past these concerns this year with Cousins, considering his new head coach Kevin O'Connell. O'Connell comes to Minnesota by way of the Rams where he served as their Offensive Coordinator for two years and oversaw both Kupp's OPOY campaign and their eventual Super Bowl run. I don't believe in coincidence and believe we could see huge turnaround in their signal caller. This kind of production out of Cousins would result in a huge year for Jefferson making him one of my best bets for OPOY.
In the first round, there's a clear-cut top-5. You can shuffle these players around in any order you feel comfortable:

– Christian McCaffrey
– Jonathan Taylor
– Justin Jefferson
– Cooper Kupp
– Ja'Marr Chase

If you have a top-5 pick, draft one of these guys.

— Dave Kluge (@DaveKluge) August 24, 2022
---
Patrick Mahomes (QB) KC: +2500
To be totally honest I was shocked to see Mahomes at this number. I understand he lost Tyreek Hill, but KC replaced him with not only JuJu Smith Schuster, but Marquez Valdez-Scantling and Skyy Moore as well. So while he took a hit in the big-play-making category, I'd argue he might even have a stronger receiving corps this year. As for on the field, there should be few concerns from anyone who's seen him play. In each season where he played over ten games, Mahomes has hit 4,000 yards and 25 touchdowns. For someone who many would argue is the best Quarterback in the league, +2500 is an insane price for the OPOY award.
---
Derek Carr (QB) LVR: +10000
Carr would certainly be a dark horse for this award if that's what you're looking for. He combines what I like about our first two candidates: an improved coach and Wide Receiver corps. Carr has a new Head Coach, Josh McDaniels this season. McDaniels is a guy you probably associate with Bellichick from his time in New England. Obviously, I'm not going to attribute a legendary titan of the game successes to McDaniels, however, there are reasons to believe he can be successful.
Historically McDaniels' offenses draw a heavy emphasis on Quarterbacks getting the ball out quickly. This is something that makes a Quarterback's job a lot easier. If we see that same trend this year coupled with Davante Adams, Darren Waller, Hunter Renfrow, and Josh Jacobs I don't think it is insane to expect Carr to have a shot at the OPOY and even the NFL MVP.
---
 Best Bet: Patrick Mahomes +2500
Dark Horse: Kirk Cousins +15000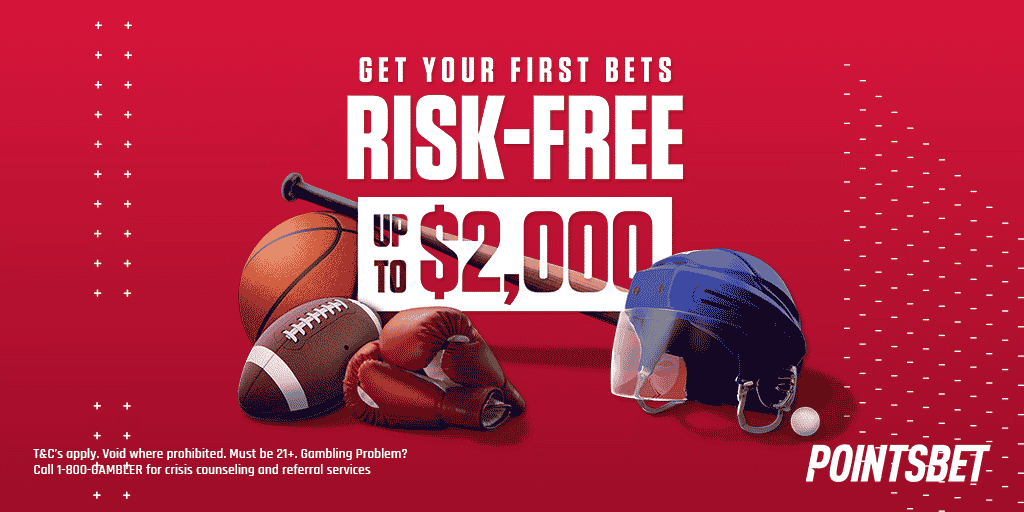 Defensive Player of the Year
When looking at trends for DPOY there aren't quite as many trends other than the fact that it tends to go to edge rushers and Linebackers. With that in mind, we're going to rule out Cornerbacks even though Trevon Diggs made a push last year. Additionally, we're going to stick to our criteria of seeking out value. So even though it is likely one of them wins I'm going to rule out Aaron Donald and TJ Watt for the purpose of hunting some sleepers. By saying that I'm not saying don't bet on Donald and Watt, I'm more just looking to keep things interesting.
---
Micah Parsons (LB) DAL: +1000
For years to come, I expect Parsons to be headlining the favorites of this award and that's for good reason. Last year in his rookie season Parsons looked like a seasoned vet racking up 84 tackles, 30 QB hits, and 13 sacks. Heading into this year, there's no reason to expect him to slow down. Considering he now has another year of experience, he might be even better. With elite block shedding skills off the line and the speed to chase down ball carriers, Parsons is the total package. He's certainly worth a look this year for the DPOY Market.
Cowboys LB Micah Parsons was voted the No. 16 player in NFL by fellow players following his first season in league. That is the fifth-highest ranking of any defender behind Aaron Donald, T.J. Watt, Jalen Ramsey and Myles Garrett.

— Michael Gehlken (@GehlkenNFL) August 29, 2022
---
Nick Bosa (EDGE) SF: +1500
His injury history would be the clear knock on Bosa for a season-long award. He missed all of the 2020-2021 season with an ACL tear and struggled with injuries in college. While that is worrisome I do think it has something to do with his price. Last season Bosa tallied 15.5 sacks, 21 tackles for loss, and 32 QB hits. I find these numbers particularly impressive given the fact that he was just one year removed from an ACL tear. Now two years off this tear, I wouldn't be shocked to see Bosa cement himself in the same tier as Myles Garret and TJ Watt, putting up 20 sacks. If that happens at the very least Bosa should be in the discussion for DPOY, if not win it.
---
Joey Bosa (EDGE) LAC: +2500
Yes, another Bosa brother. While he didn't have his best year last season Bosa's 10.5 sacks, 7 forced fumbles, and 51 tackles did earn him a spot in the Pro Bowl. So why are we looking at Bosa for a more improved season? A big reason would be the arrival of Khalil Mack. It's going to be a lot harder to throw a double team at Bosa knowing it might free up Mack to get through so I'd expect some improved output, particularly in the sack category. This upside makes Bosa a solid candidate to win his first Defensive Player of the Year Award.
---
Best Bet: Micah Parsons +1000
Dark Horse: Bobby Wagner +7500
Thanks for checking out this article highlighting some of the best picks regarding the Offensive and Defensive Player of the Year race in 2022. Check back daily for updated NFL betting content
Related Content