The preseason is wrapping up! This means the NFL regular season is right around the corner. Now is the time of year to place all of your futures bets and give yourself something to constantly keep an eye on for the entire season. There are many great ways to have futures bets out there.
Player props and Super Bowl winners are a few fun ones. Today we'll take a look at the 2022 NFC South division. Each team wins total, give an over/under play and find the best value in the division. All lines are courtesy of WynnBet.
---
NFC South Win Totals and Division Winner Preview
The New Orleans Saints had a solid four-year run as division winners. Tom Brady joined the division in 2020, and the Saints were still able to win the NFC South. However, Drew Brees retired at the end of 2020 and turned the reins over to the ageless wonder Tom Brady.
The Tampa Bay Buccaneers went on to win the division title in 2021 and enter the 2022 season as the odds-on favorite to repeat. While they aren't worth betting on because of the number (-310) let's dive into each team's win/loss record and see if anyone else holds enough value to take the NFC South crown for 2022.
---
Atlanta Falcons
Win Total: 4.5 (O-110/U+100)
Division Winner: (+2500)
In 2021 the Atlanta Falcon's win total was set at 7.5 games. They went just under that, finishing their season 7-10. It was the first season for head coach Arthur Smith, and an improvement from the 4-12 record the season before that led to the firing of Dan Quinn.
After the season, the Falcons attempted to trade for coveted but troubled Quarterback Deshaun Watson. An unsuccessful attempt as Watson ended up in Cleveland. That pursuit left Quarterback Matt Ryan, who was drafted by the team in 2008, unhappy. Ryan requested a trade and was promptly traded to the Indianapolis Colts.
Looking forward to 2022, it'll be a new look for the Falcons. Without Matt Ryan behind center, the team signed Marcus Mariota. The 2015 Heisman Trophy winner had a 29-32 record as the starter for the Tennessee Titans before heading to Las Vegas to backup Derek Carr. Mariota appears to be the day one starter. But the team also drafted Desmond Ridder in the third round of the 2022 NFL draft.
Decisions will have to be made as the season goes on about where the future of this franchise lies. Calvin Ridley will be suspended for the 2022 season after breaking the league's gambling rules. So the Falcons drafted stud Wide Receiver Drake London to pair with second-year Tight End Kyle Pitts. They'll need these guys to be explosive if their defense plays anything like it did last year. While I don't see Mariota winning the MVP, this offense should produce well enough and Marcus is a solid enough game manager to lead this team to 5 wins.
Pick: Over 4.5 (-110)
---
Carolina Panthers
Win Total: 6.5 (O+110/U-120)
Division Winner: (+1100)
In 2021 the Carolina Panthers were just 5-12 and finished last in the NFC South. Star Running Back Christian McCaffery suffered an injury in week three, and Sam Darnold, who the team had traded for before the season, was still seeing ghosts. The team just couldn't seem to catch a break.
This led to a Quarterback change as well for the Panthers. Another team who missed out on the Deshaun Watson sweepstakes, but as a result of Watson going to Cleveland, left Baker Mayfield in need of a new home (sorry, progressive).
Now entering 2022, Head Coach Matt Rhule sits atop the odds board for the first Coach fired (+300). Christian McCaffery is back and hopeful to be healthy this season. When healthy, McCaffery is one of the most elite and versatile backs in the league. Ben Mcadoo joined the team as the new Offensive Coordinator, and D.J. Moore got a big contract extension to stay with the team.
2021 first-round pick Jaycee Horn also missed last season and is looking to make an impact on the defensive side, and the Panthers drafted Offensive Tackle Ickey Ekwonu sixth overall to protect Baker Mayfield. While I'm not sold on Matt Rhule as a great Head Coach, Baker Mayfield is a baller, and with the weapons around him, including a healthy Christian McCaffery, I see this team being able to win their fair share of games this season.
Pick Over 6.5 (+110)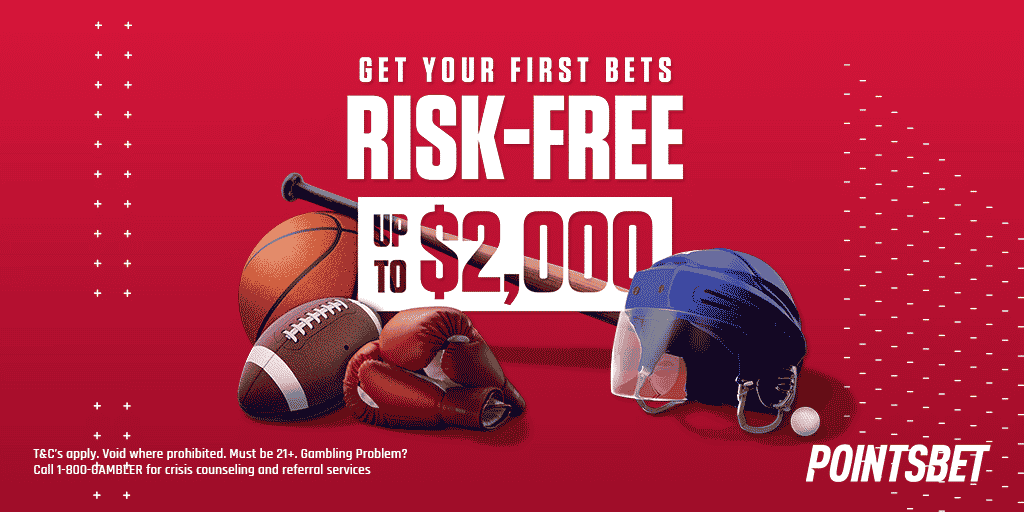 ---
New Orleans Saints
Win Total: 8.5 (O-105/U-105)
Division Winner: (+325)
2021 was another case of injury sinking a team. In their week eight win over the Tampa Bay Buccaneers, Quarterback Jameis Winston went down with a torn ACL. That win had brought their record to 5-2; they would go on to lose the next five games in a row and finish the season 9-8.
Michael Thomas also didn't play in 2021 while dealing with an ankle injury. Sean Peyton decided to retire following 2021 after leading the franchise since 2006, including its first and so far only Super Bowl victory in 2009. The Saints promoted from within, as Defensive Coordinator Dennis Allen was given the head job.
The 2022 New Orleans Saints have Jameis Winston and Michael Thomas back. Both have suffered minor injuries during the preseason but appear to be on track to play. Star Running Back Alvin Kamara was assumed to be facing a suspension after an incident during pro bowl week led to Kamara being arrested and accused of beating up another man. However, that seems to have been put on hold as investigations, and legal proceedings continue.
The team added Ohio State stud Wide Receiver Chris Olave to run opposite Thomas and Offensive Lineman Trevor Penning in the first round. The biggest loss is that of former Head Coach Sean Peyton. Dennis Allen being from the Sean Peyton staff should help that. The saints are one of those teams that seems to figure things out and has the talent to do so. Getting +325 for them to win the division holds the type of value I like to see and is a bet I'll be taking.
Pick: Over 8.5 (-105)
---
Tampa Bay Buccaneers
AFC East Winner: (+325)
Win Total: 11.5 (O+120/U-135)
Division Winner: (-310)
The 2021 Tom Brady Buccaneers, or Tampa Bay Buccaneers, some would say. We're fresh off winning the Super Bowl. After a slow start in 2020, an 11-5 record and a wild card berth got them in the dance, and like we've seen so many times before, Tom was the last one standing when the music stopped. 2021 came with high expectations, 13-4, and the NFC South Crown, and things looked promising.
Then the L. A Rams came to town for the divisional round and ended the chances of a repeat champion. Tom Brady decided that was the end of the road and retired following the season. Then like Brett Favre so many times before him, Brady decided over the off-season that he missed the game and had more to accomplish (7 Super Bowl rings just isn't enough). For Brady to return, though, it meant Bruce Arians needed to retire as Head Coach.
That brings us to 2022; Todd Bowles was promoted from Defensive Coordinator to take over the lead role. Rob Gronkowski has retired (again). Ndamukong Suh remains a free agent. Offensive Guard Alex Cappa signed with the Bengals. Center Ryan Jensen is lost to a knee injury.
Then Tom Brady leaves the team during the preseason for personal reasons (rumored to be for the filming of Fox's Masked Singer, Brady signed a contract to be an analyst with Fox when his career is over). I'll never be the one to call the end for Tom, and think he will perform well again this season. However, there are way too many distractions and changes to this team for me to back them.
Pick: Under 11.5 (-135)
RELATED CONTENT