Week 0 of the 2022-2023 college football season has finally arrived. While these games may not be the highest quality, our eyes are going to be glued to our TVs all day sweating out our bets. Let's break down my top 5 Week 0 college football best bets.
College Football Week Zero Best Bets: Five Can't-Miss Point Totals
College Football Best Bets: Top 5 Picks for Week Zero
Northwestern Vs. Nebraska – 12:30 p.m. (all times EST)
TV/How To Watch: Fox
We're kicking off Saturday with an in-conference matchup between Northwestern and Nebraska. Both of these teams did not have a good season last year, both of them ending 3-9. The Cornhuskers beat the brakes off the Wildcats last year 56-7, being the largest margin of victory in this matchup ever. Historically, these two teams trade wins pretty evenly with the last 10 meetings being in favor of Nebraska 6-4.
Casey Thompson transferred to the Cornhuskers in January which I believe will be a key factor in this game. Thompson threw for just over 2100 yards, 24 touchdowns, and maintained a 63 percent completion percentage. Compared to Northwestern's Ryan Hilinski, I think the better quarterback here is obvious.
Looking for more college football info? Check out the latest CFB betting.
Pick: Nebraska -12
---
Game: UConn vs Utah State – 4:00 p.m.
TV/How To Watch: FS1
This is the game we've been waiting all offseason for. How can you not be excited for this thrilling game between these two powerhouses? In all seriousness, Utah State is such a lock in this spot. UConn averaged 265 yards per game last year which is 3rd worst in the nation. Utah State averages nearly 200 more yards per game. That is astonishing.
Logan Bonner finished last year with a 61 percent completion percentage and threw for 3600 yards and 36 touchdowns for Utah State. I initially saw this line and was afraid to bet it. After digging into the numbers, this is near the top of my list for my week 0 college football best bets. UConn did a great job this off-season getting some good talent, but I think Utah State bests them in this game.
Pick: Utah State -26.5
---
Game: Wyoming Vs. Illinois – 4:00 p.m.
TV/How To Watch: Big 10 Network
This is a game that would absolutely fall under the radar in a full college football Saturday slate. There is good reason for that, however, I do think this is going to be a close game that may come down to the wire. If the spread in this game was lower I would be hesitant to take Wyoming here but it is sitting at Wyoming +13.5 and Illinois just is not a great team. Illinois went 5-7 last year and had some drama with coach Bret Bielema, where he essentially just called out his team, specifically the O-line, for playing poorly.
Wyoming did get hit pretty hard by the transfer portal this year. However, I think they have also done a good job at reloading their squad. Both of these teams' defenses were almost identical last year in terms of yards allowed per game. Wyoming's offense was a little better averaging 40 more yards per game. If Wyoming can keep the defense tight and not turn the ball over, I do not see how Wyoming won't cover this large spread.
Pick: Wyoming +13.5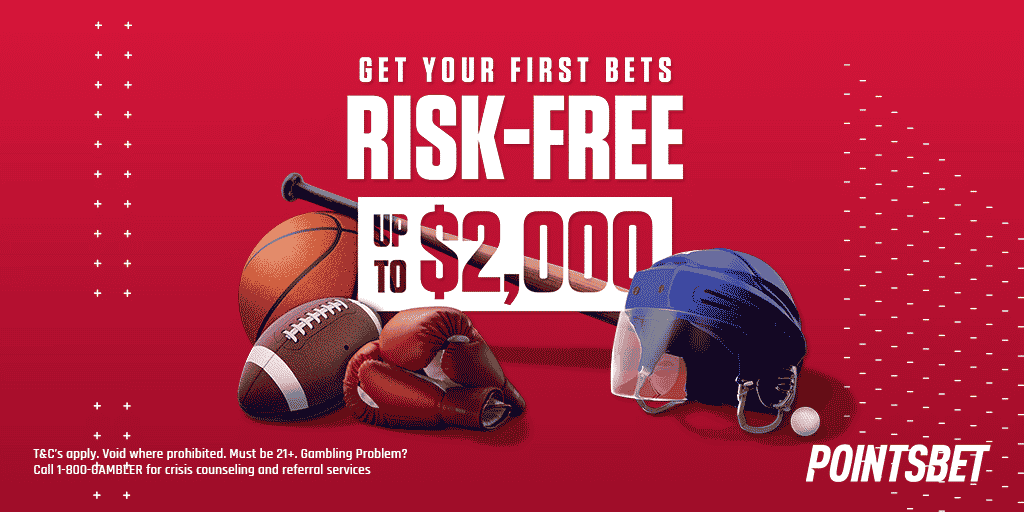 ---
Game: Nevada vs New Mexico State – 10:00 p.m.
TV/How To Watch: ESPN 2
The Wolfpack may be my best bet of the weekend. Although they did lose Carson Strong, I think Nevada is a much better team than New Mexico State. The Aggies went 2-10 the last 2 seasons, excluding the 2020-2021 season where they only played two games. The Wolfpack have been bowl eligible the last four years, so they should beat up on the Aggies in this one.
Historically, that is the case as well. Nevada owns this head-to-head 14-2 and is currently on a 4-game winning streak versus New Mexico State. Although there weren't many to choose from, this is why this game is my favorite week 0 college football best bets.
Pick: Nevada -8
---
Game: Vanderbilt vs Hawaii – 10:30 p.m.
TV/How To Watch: CBSSN 2
Oh boy, this game seems a little too easy to pick which scares me. I cannot understand how Vanderbilt can be a nine-point favorite versus anyone besides UConn. The fact that this game is on-island too makes it even more preposterous. Last year, the Rainbow Warriors averaged 90 more yards on offense compared to the Commodores. Both defenses coming inside the bottom 30 in the nation last year.
If this number was above that key number of seven, I'd be looking at Vanderbilt to cover here. With the spread being as large as it is, I just cannot live with myself if I put money on Vanderbilt as a favorite. While I'm not as confident in this pick as I am in my others, I do think Hawaii will get the job done and make them one of my week 0 college football best bets.
Pick: Hawaii +9
---
Week 0 Picks for every game
Western Kentucky -21.5 vs Austin Peay
Idaho State +21.5 vs UNLV
Jacksonville State +4.5 vs SFA
Duquesne +39.5 vs FSU
Alabama State -3.5 vs Howard
Morehead State +27 vs Mercer
FAU -7 vs Charlotte
UNC -34.5 vs Florida A&M
UNT ML vs UTEP
Make sure to check out the Sports Gambling Podcast and The College Experience where they break down all of the games for week 0 in greater detail and give you their week 0 best college football best bets. This season is going to be a good one so let's start it off right with some nice wins!
College Football Week Zero Best Bets: Five Can't-Miss Point Totals