Have you missed having college football in your life? As of August 27th at 12 PM Eastern time, the season kicks off with Week Zero. This also means that you've got games to bet on for the next four months.
Point totals are out at most books, and there are five you'll want to bang before the first whistle blows.


College Football Week Zero Best Bets: Five Can't-Miss Point Totals
5. Wyoming vs. Illinois – Total Points Under 44 -110 @Wynnbet

These two teams might not combine for 44 points if they played six quarters, so four should be an easy cash for the under.

Wyoming returns very few pieces from an offense that average just over 25 points per game last year and should struggle against an Illini defense that is designed to make the game as ugly as possible.

While on offense, the forward pass has yet to make it to Champaign, IL, and the ground 'n' pound Illinois offense will bleed the clock and provide more punts than touchdowns.

Vegas could have set this a few points lower and it still might not hit on Saturday. The under looks like a clear win to start the season.

---
4. Hawaii Team Total Points Under 22.5 -110 @Wynnbet
Without looking at the depth chart, name the starting quarterback for the Warriors. It's okay if you couldn't because they still haven't chosen one of the six they have on their roster. Brayden Schager is the likely option to start. He only has three career starts to his name and only a few months to learn new Head Coach Timmy Chang's system.

Joey Yellen was a four-star recruit at one point, but he's spent time as a backup in Arizona St. and Pittsburgh before making his way to Hawaii.

Cammon Cooper was also a four-star recruit, but he's been buried on the depth chart at Washington St. for the past few years. He also transferred before former Head Coach Todd Graham resigned.

Hawaii also ranks dead last in returning production in the wake of the abuse allegations and the resignation of Graham. This team is a mess that has only had a few months to learn a complex run 'n' shoot system.

The Warriors also have to face Vanderbilt on Saturday. Vanderbilt is the worst team in the SEC by a wide margin. However, they are still in the SEC and return a very nice 69% of their production from last year.

Hawaii will struggle out of the gate and are unlikely to end up over the 22.5 points Vegas has them pegged at.
---
3. Nevada Team Total Points Under 29.5 -105 @Wynnbet
Do you remember the last time you saw Nevada play football? They lost the Quick Lane Bowl 52-24 against Western Michigan after everyone either opted out or transferred after coach Jay Norvell moved on to Colorado St. Most of the guys who played in that game will likely still feature for the Wolfpack. This includes quarterback Nate Cox who is 6 ft. 83 in., and that will probably also be his completion total of 6-for-83.

Cox went 12-for-23 against Western Michigan, and that makes his outing sound better than it was. His performance wouldn't be that concerning if he was a freshman or a sophomore. Cox is entering the 2022 season as the starter for the Wolfpack as a senior.

New Mexico St. will feature an offense that will likely be run-heavy and chew up the clock, while the defense added a lot to an awful secondary through the transfer portal and appears to have a solid front seven on paper. The Aggies also brought in Jerry Kill to revive the program, and, if nothing else, Coach Kill's teams compete. They might not win more than three games this year, but New Mexico St. won't be a doormat.

A Cox-led offense struggled to score 24 points against an 81st-ranked Western Michigan defense last December, and the same should happen on Saturday.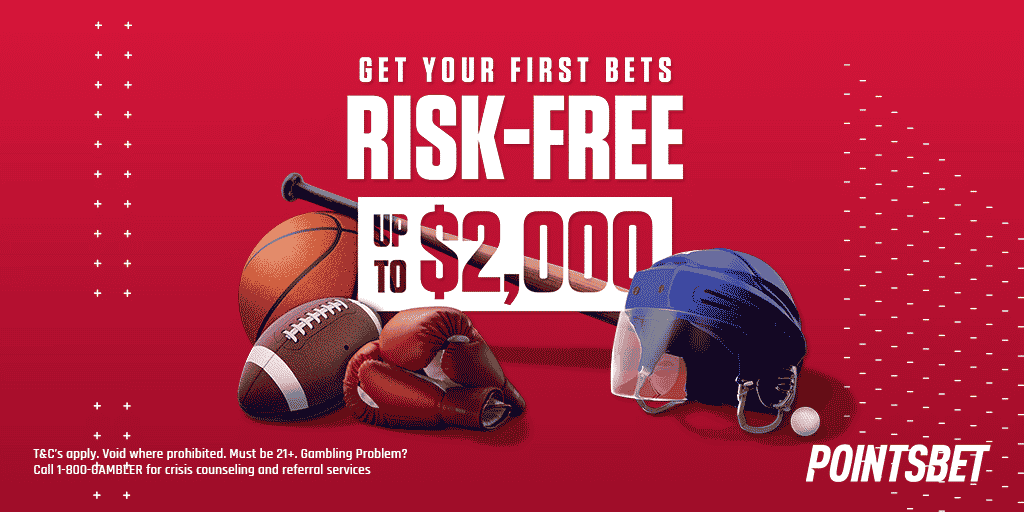 ---
2. Nebraska / Northwestern over 49.5 -110 @Wynnbet
Nebraska absolutely wrecked Northwestern last year in a 56-7 pasting in week 6 last year, and we should expect more of the same in Dublin.

Northwestern had a miserable defense that hasn't gotten much better since last year ended. They've lost their best defensive back to the portal, brought in a bunch of guys to build a d-line rotation, and graduated their second-best linebacker.

Nebraska has completely retooled their offense by bringing in offensive coordinator Mark Whipple and a ton of guys from the transfer portal. This offense will want to get off to a fast start to the 2022 season. The Northwestern defense looks like the perfect punching bag to test out their new passing attack. Nebraska should roll in this one. They have a non-zero chance of going over all by themselves based on what happened last year.
1. Florida Atlantic Team Total over 33.5 points -110
Florida Atlantic and Charlotte met in Week 7 last year, and the 49ers got absolutely wrecked, losing 38-9 in Charlotte. The scene shifts to Boca Raton for Week Zero, and the results should be about the same.

Florida Atlantic returns 73% of their offensive production from last year including quarterback N'Kosi Perry and running back Johnny Ford. Perry tossed three touchdowns against a leaky 49ers defense last year, and Ford caught one and ran one in.

The 49ers defense averaged 34.0 points against last year and should have done more upgrades in the off-season. They have solid depth in the defensive backfield, but the front seven leaves a lot to be desired. The defensive line didn't do enough to get to the quarterback last year and returns most of the same group. The linebacking corps needs to be rebuilt with three out of four of the top tacklers from last year gone.

Saturday is shaping up to be a long afternoon for the 49ers, and the over on the team total for FAU is where bettors should look.
---
Week Zero Bonus Bets: 2nd Half Unders

If you're a true degen, you'll want to look into all the second-half unders on Saturday. A lot of the Week Zero games are blowouts and feature a lot of backups and vanilla offenses in the second half. If a game gets out of hand early, look to live bet the second half under or take it out right before kickoff, degen-style.