Back to the UFC Apex in Las Vegas we go once more this weekend for a UFC Fight Night card. UFC on ESPN: Santos vs Hill (aka UFC Vegas 59) features a light heavyweight matchup at the top of the card, as well as two The Ultimate Fighter finale fights (at heavyweight and women's flyweight). If you're looking to bet UFC 279 check out the latest Chimaev vs Diaz Odds.
Here is a UFC Vegas 59 DraftKings lineup that will hopefully get us into the money Saturday night.
RELATED
UFC Vegas 59 Betting Guide
5 Common MMA Betting Mistakes
UFC Vegas 59 DraftKings Roster, Fantasy UFC
Terrance McKinney – $9,500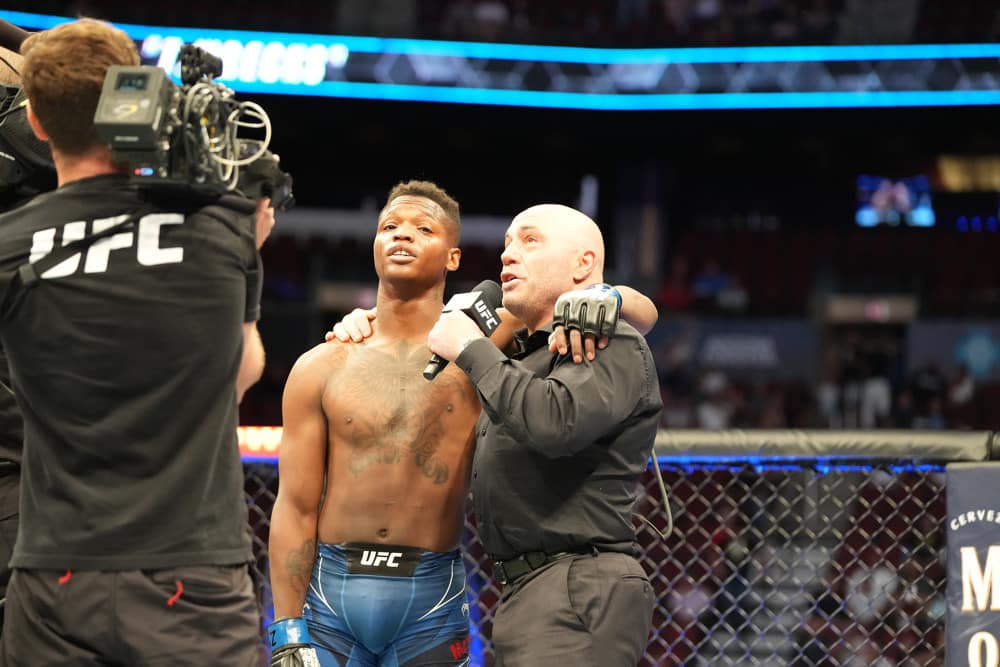 My top pickup this week is Terrance 'T.Wrecks' McKinney, who has a lightweight bout against Erick Gonzalez. In his first two UFC fights, McKinney posted 127 and 97 fantasy points, respectively, and managed 39 in a losing effort his last fight. He thoroughly outmatches Gonzalez in this fight, and will have the skill and athleticism advantage. There's a good chance the quick-starting McKinney gets a fast finish here and scores us some big points.
Zac Pauga – $8,900
To the TUF heavyweight finale we go, as I grab former NFL and pro rugby player Zac Pauga. Pauga will be at a size disadvantage against Mohammed Usman, since he is normally a light heavyweight, but he's going to be way faster and more athletic than Kamaru Usman's younger brother. There's a good chance he can finish him inside the distance and get us a nice haul of points.
https://twitter.com/CageWarriors/status/1490022711086796807
Bryan Battle – $8,700
I'm a big fan of former TUF winner Bryan Battle and think he's a legit UFC prospect. Even more so now that he has dropped down to welterweight and gotten himself into fantastic shape. His average of 92.3 fantasy points per fight is the best on the card on Saturday night. He'll have the size advantage over Takashi Sato this weekend, and will be the better striker as well as grappler in this matchup.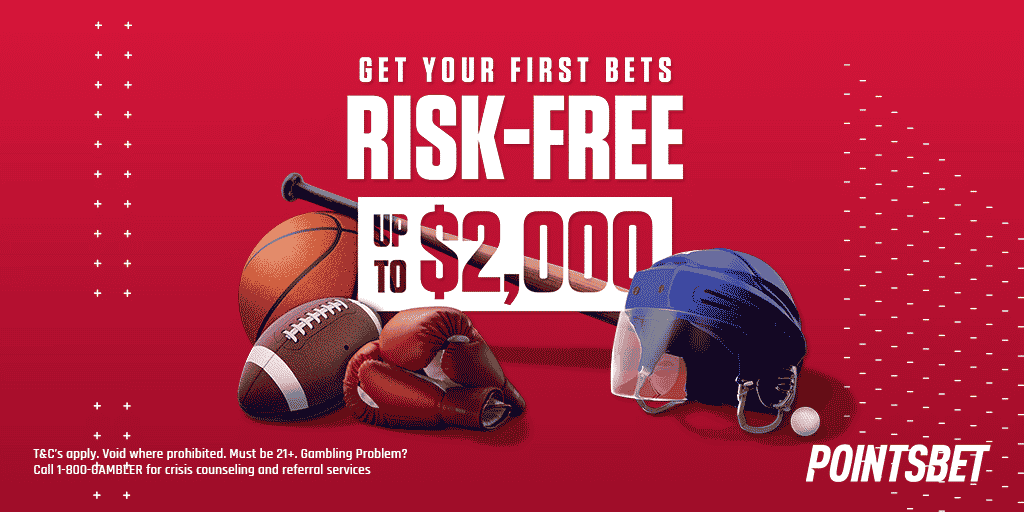 Stephanie Egger – $8,000
I'll wrap things up with three female fighters, starting with bantamweight Stephanie Egger. After dropping her debut, the judo champion has looked fantastic in her last two fights, earning 104 and 109 points. Her grappling skills and physical strength should be too much for Mayra Bueno Silva to handle, and she has the ability to end the fight with ground and pound or a submission.
https://twitter.com/espnmma/status/1444403122571386883
Priscila Cachoeira – $7,800
Next, I'll move down a weight class to flyweight and grab 'Zombie Girl' Priscila Cachoeira. She's won three of her last four and scored big points in all three of them: 128, 87, and 77 points. She's extremely hard to finish, has dynamite in her hands, and isn't afraid to break some rules to get a win. Opponent Ariane Lipski has underwhelmed thus far in her UFC career – I think Cachoeira can beat her.
Miranda Granger – $7,100
Finally, we'll move down yet another weight class and snatch up the returning Miranda Granger, who hasn't fought since November of 2020 after giving birth to a daughter. She'll have a massive 10-inch reach advantage over opponent Cory McKenna this weekend, as well as being a better striker than her. I'm hoping she can keep the grappler McKenna off of her and turn this into a striking battle. It's a gamble I'm willing to take for only $7,100.
Related Content