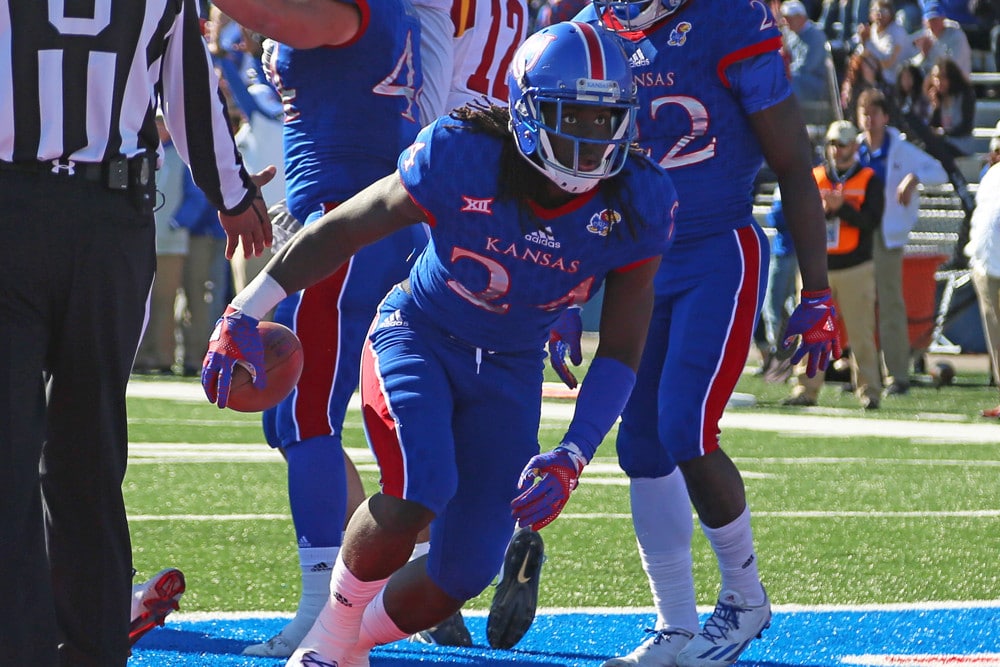 With the upcoming MLFB season upon us, the SGPN network is breaking down the top 10 players for each team. Today we're taking on the Arkansas Attack and some of their under-the-radar players who look primed to make an impact in the MLFB.
Other Top MLFB Content
MLFB Training Camp Report Day Two
MLFB Rosters Breakdown by Position and Team
---
Top 10 Players To Watch on the Arkansas Attack: MLFB Roster and Analysis
Brandon Brice, Defensive Back #25
Measurables: 6-0, 205 lbs
College: Harding University (AR)
Pro Experience: Rookie 
Recent Stats- Harding Career (2017-2018) 73 tackles (48 solo), 3 TFL, 1 INT, 5 PBUs, 1 FF, 1 FR, and 1 KR TD
Brandon Brice was a stat sheet stuffer for two years at Harding University in Searcy, Arkansas. He piled up 73 tackles in his two years playing defensive back but also came away with two turnovers after tallying one interception and one fumble recovery.
Brice adds some versatility with his ability to return kicks, adding one kick return for a TD. Under the tutelage of Defensive Coordinator Derrius Bell, who has a history of success developing players in the defensive backfield, Brice could make a big leap forward and possibly stand out for the Arkansas Attack defense.
---
Aakiel Greer, Wide Receiver #19
Measurables: 6-4, 200 lbs
College: St. Augustine (NC)
Pro Experience: Rookie
Recent Stats: St. Augustine 2019- 17 Receptions, 3 TDs, 
Developmental football leagues are made for players like Aakiel Greer. Coming from the small St. Augustine University, Greer comes into MLFB camp flying a little under the radar. The stats at St. Augustine are limited, but one look at Aakiel Greer's highlight tape shows a physical wide receiver who's hard to stop in the air.
He can high point the ball and has the strength to take it away from defensive backs. This is the kind of WR that QBs love to throw the ball towards.
---
Jalen Jones, Quarterback #14
Measurables: 6-4, 220 lbs
College: St. Augustine University (NC)
Pro Experience: Rookie
Recent Stats: St. Augustine 2019- 57/120 completions, 700 yds passing, 5 TD, 3 INT, 112 yds rushing, 1 TD
The person feeding the ball to Aakiel Greer at St. Augustine was QB Jalen Jones. Jones is a pass-first dual-threat QB with electrifying highlights. Jones has been working out with XFL legend PJ Walker and shows a lot of ability in the RPO passing game, but can also make things happen with legs when plays break down. This small school player could make a name for himself in 2022 in the MLFB.
---
Armond Lloyd, Defensive Tackle #98
Measurables: 6-3, 306 lbs
College: Samford (AL)
Pro Experience: Rookie
Recent Stats: Samford (2021)- 32 tackles, 1 FF, 2 QBH, 1 Blocked Kick
Armond Lloyd was part of the Samford team that went into the Swamp to play Florida and gave the gators all they could handle. A big body at 6'3″ and 306 lbs, he's a prototypical run stuffing DT. He's very agile for his size and effective running stunts and twists on the interior.
He'll be able to do the dirty work of absorbing double teams at the point of attack, and people will want to double team. Lloyd also can generate a pass rush from the interior and shows speed and pursuit tackles that let him make plays when the QB is flushed from the pocket or gets downfield.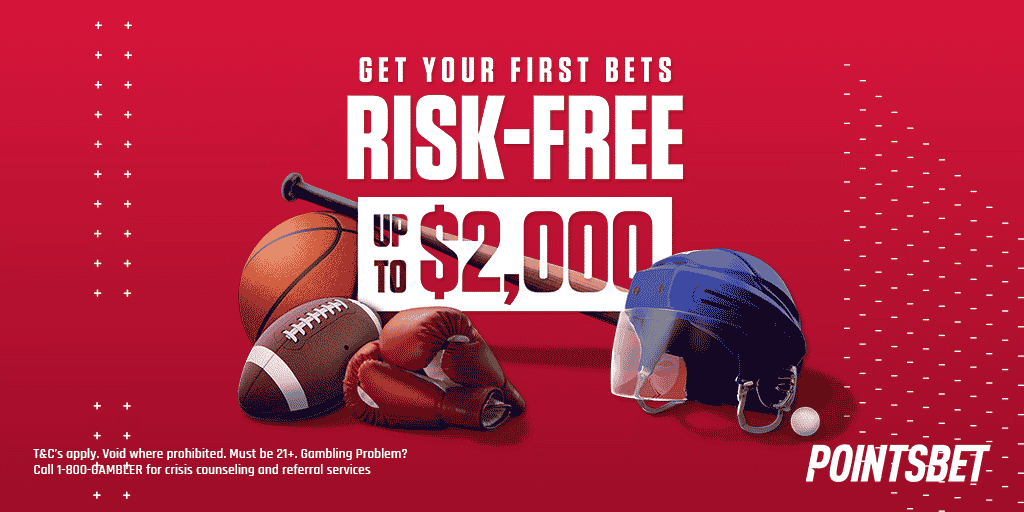 ---
Taylor Martin, Running Back #22
Measurables: 5-10, 180 lbs
College: Kansas
Pro Experience: Rookie 
Recent Stats: Kansas Career (2015-2017)- 193 attempts, 644 yards, 7 rush TD, 15 rec, 66 yds 1 TD
Taylor Martin spent his career playing in the Big XII for Kansas and sharing the backfield. During his time in Lawrence, he had a respectable career amassing 644 yards along with seven rush touchdowns. He was also active in the passing game for the Jayhawks.
Martin should have ample opportunity to develop his skill-catching passes out of the backfield in Earnest Wilson's pass-happy offense. You wouldn't expect the ability to run between the tackles at his size, but Taylor has some angry runs that prove otherwise.
---
Alexis Ramos, Linebacker #30
Measurables: 6-2, 230 lbs
College: Southeastern Louisiana University
Pro Experience: Rookie
Recent Stats: SELA Career (2019-2021)-238 tackles, 8.5 sacks
Sometimes small school players get overlooked by the professional football leagues. Alexis Ramos was a huge talent at a small school. Ramos is nothing less than a menace as an edge rusher. In his time at SELA, he amassed 8.5 sacks and spent most of his time in offensive backfields.
He's got a nose for the football, and his college highlight tape proves it. He can generate a ton of pressure and has the skill to get all the way home and generate sacks.
---
Gabe Richardson, Defensive End #96
Measurables: 6-3, 240 lbs
College: Arkansas
Pro experience: Alphas, TSL
Recent Stats: Arkansas Career (2017-2019)- 47 tackles, 2.5 sacks, 2 FF, 1 FR
Gabe Richardson has the experience of big-time SEC football under his belt. He was productive in his time there but really made improvements in his senior year in 2019 when he started 11 games for an underwhelming Chad Morris-coached team.
He's got the size to succeed at the next level as a professional football player and a season of development with defensive line coach Bernard Holsey who played multiple seasons in the NFL with some of the biggest names in football at the defensive line position, could help him make his game match his NFL size.
---
Jaden Salley, Offensive Guard #67
Measurables: 6-3, 310 lbs
College: University of Central Arkansas
Pro Experience: Rookie
Recent Stats: 2021 Started nine games for UCA
The only hometown kid on the Arkansas Attack roster, Jaden Salley played his high school football across the river for Arkansas high school powerhouse North Little Rock. Salley started his career at the University of Arkansas-Monticello and transferred to UCA. One thing that really stands out about Salley is his agility, given his size.
His ability to pull on run plays is an asset in the run game, and his agility helps block the more explosive modern breed of defensive tackle you find at the next level.
---
Shawn Turber-Ortiz, Safety #37
Measurables: 5-10, 190 lbs
College: Kutztown University (PA)
Pro Experience: Rookie
Recent Stats: Kutztown Career (2017-2021)- 303 tackles, 10.5 TFL, 1 sack, 15 int, 22 PBU, 3 FF, 2 FR
Shawn Turber-Ortiz could be the best-kept secret in professional football. Turber-Ortiz lives up to the title "ball-hawking safety." He finished his college career with 15 interceptions and added another two fumble recoveries. His ball skills are notable, but so is his ability to make tackles.
He finished his career at Kutztown University with 303 tackles, one sack, and 10.5 tackles for a loss. It's almost scary to think what he might do with a season under defensive coordinator Derrius Bell.
---
Dwayne Wallace, Offensive Guard #62
Measurables: 6-4, 325 lbs
College: Kansas
Pro experience: Los Angeles XFL, Blues TSL
Recent Stats: Started 1 game for Los Angeles in the XFL and ten games in 2018 for the University of Kansas.
Wallace has the pro size and pro experience. In a league where pro experience is at a premium, Wallace's two seasons as a professional football player will be crucial. Could be the anchor of a pass-happy offense for the Arkansas Attack and mentor for the younger players in his position group.
Like Jaden Salley, he's another very agile player for his size. Wallace is a skilled run blocker who has the ability to shed defenders and get to his blocks in the second level to spring running backs. As a pass blocker, he shows great awareness, dropping off his block and picking up the free runner in the blitz to keep his QB clean.