On the second day of Major League Football training camp, the action began to spill out from the hotels as teams traveled to Ladd-Peeble's Stadium. As teams began to come and go on the buses from their respective hotels to get their assigned shoulder pads, helmets, practice uniforms, and travel gear, the tunnel under Ladd-Peebles was humming. Athletic training staff were hustling between storage and locker rooms to get things set for practices tomorrow. Equipment staff and football operations staff were hustling to and fro to ensure all players were fitted properly.
It is not often that fans or observers are aware of the folks behind the scenes. The equipment staff, football operations staff, and athletic trainers are often out of the public eye. Equipment distribution day is hectic at any level of football. Players and staff are running around trying to locate the occasional misplaced piece of equipment. Or rummaging through storage boxes and bins to find the right size for the players. The men and women who do this job are at the heart of ensuring all football players are properly equipped. They are critical to a league's success and MLFB is no exception as they start training camp.
MORE MLFB COVERAGE FROM SGPN
MLFB Rosters Breakdown by Position and Team: Major League Football Roster Analysis
Interview with Jalen Jones – Quarterback Arkansas Attack | Inside MLFB (Ep. 11)
MLFB Training Camp Report Day One: Players Arriving and Teams Start Meetings
The Unsung Heroes of Major League Football: MLFB Training Camp Report Day Two
Athletic Training Staff Finishes Physicals and Prepares for Practices
With four teams in Mobile for training camp, the athletic trainers of Major League Football are critical to success. As with many of the behind-the-scenes staff, the league has assigned individual trainers to specific teams. These teams of trainers have been working at a breakneck pace to get all of the 280 players cleared medically. This has involved physicals and other checks for players to show they are in playing condition.
Players often need minor treatments to keep themselves loose and ready to compete at the highest level. When asked about the training staff, Arkansas Attack quarterback Jalen Jones had mass amounts of praise for the athletic training staff. Jones said, "The training staff has been on top of everything 110%. Annie has been amazing as I knew she would [be] from my time with her at Troy. Everybody has been doing great but overall the trainers have definitely impressed me the most." His sentiment was echoed by other players, coaches, and league executives. Trainers spent today wrapping up physicals and beginning to prepare their team training rooms for practices to start tomorrow by preparing taping, hydration, and other training equipment.
Equipment Staff and Football Operations, Two Job Titles, One Team
More pictures from #MLFB equipment distribution. pic.twitter.com/dNzjIAYGPP

— Inside MLFB (@insideMLFB) July 17, 2022
The amount of equipment needed to field one professional football team is massive. The amount needed for four teams is even more and moving it halfway across the country and then attempting to redistribute it is a Herculean effort. But that is what the equipment staff and football operations staffs of MLFB have been doing. Even though Major League Football has assigned the individuals to specific teams for training camp, these two groups have been supporting each other and all four teams. Director of Field Operation John Davis spoke highly of the entire crew. Specifically, Davis said, "There has been a willingness to step up and help in areas that would seem to be outside their areas. Stepping up and helping others in the league and each other to get the job done."
This crew is a unique and diverse group. There are young and old working together and brought together by their love of football. One staff member specifically said it was the idea and attempt that MLFB was making that appealed to them. They said, "There's nothing more American. Nothing more American than trying to raise something up and building something from the ground up and this [MLFB] is it." This belief in Major League Football permeates throughout all the equipment and football ops staff. Some are veterans of several spring leagues. A few are in their first job in football. And many, like the players, see this league as a springboard to get to the NFL.
There is a Bull Durham-esque attitude as one staff member talks fondly of his time as an NFL equipment staffer. He talked about his time with excitement about the systems they had in place, the equipment available, and how it was to travel and be part of the team. Starting training camp with MLFB, he views this as a stepping stone back to the league.
What are MLFB Players Saying about the Staff
"I appreciate the hard work and sacrifice it took them to make sure everything is going well for the players. Without them, none of this happens. It's been a smooth process because of them. And enjoyable." Marquise Irvin, Wide Receiver, Virginia Armada
"They have been doing a phenomenal job in having everything ready for us to go and been putting in hours before we even leave the room! Definitely quality service and timing." EJ Labaze, Defensive End, Alabama Airborne
"I would say that they are a huge part of what MLFB is trying to accomplish and will accomplish. They have been nothing but helpful and open arms to the players. They have made this experience and transition easy for the players and I can't thank them enough for their time and effort." Tyquell Fields, Quarterback, Virginia Armada
"They have been amazing, In every aspect. Everyone is extremely professional, reliable, and excited about the season. We couldn't ask for a better support system." Niko Culnan, Offensive Line, Virginia Armada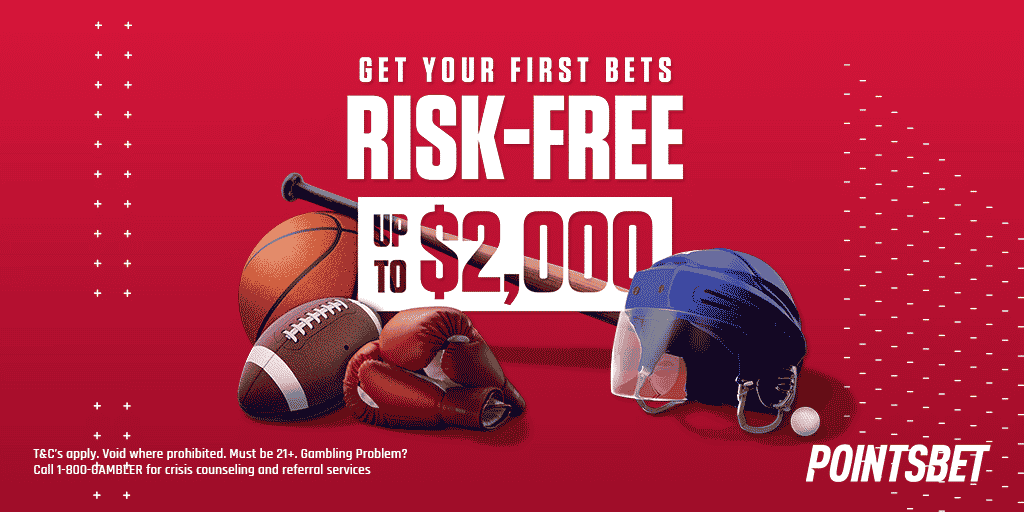 Anticipation Building Among Players and Coaches
As players and coaches received their gear and equipment the excitement was thick in the air. As Ohio Force received their helmets and began to set up in one of the Ladd-Peebles locker rooms they were excitedly trying on all their equipment. Each and every player seemed to relish the fact that they are professional football players. The Force and the Alabama Airborne are both going to be practicing all week at Ladd-Peebles. As a result, both teams were able to get settled into their respective facilities at the stadium.
Armada players out here throwing a new #MLFB ball around. pic.twitter.com/S2VICYFagE

— Inside MLFB (@insideMLFB) July 17, 2022
Although the Armada and Attack are not going to be based out of Ladd-Peebles, the Armada relished their short time on the field. Several players gathered on the field to test out the new MLFB football that they would begin using as training camp begins. As quarterbacks began to sling it to their skill position players and others, players began to take notice of their teammates' skills. Very few players have played together, but they have all begun to quickly acclimate and bond. Players who just met or who had casual relationships before are beginning to form bonds as they prepare for the season.
Why Major League Football
Talking with players throughout equipment pickup, it was obvious that every one of them is excited to start playing on the field tomorrow. One player, David Simmons of the Ohio Force, talked about how excited he was to finally get a chance in professional football. A veteran of the 2020 XFL training camp, Simmons suffered an injury and did not make it to the regular season. He has spent the past several years rehabbing and preparing for his next shot. When asked why he chose MLFB, he explained that he can do drills and run combine activities all day on his own. Major League Football is a chance to put game tape on film and that is what will separate him from the competition.
What is Next at MLFB Training Camp?
All four teams kick off practices and on-field installation activities on Monday, July 18. Teams will be in Mobile practicing until July 30 according to printed schedules. One major feature of Major League Football training camp will be when all four teams come together on July 24 at Ladd-Peebles. The teams will be coming together for a jamboree-type event that will allow teams to measure up against each other on the field.
Players are itching with anticipation to get started. Coaches are ready to ramp up their practices and see the rosters they have assembled in action. While all of these exciting, on-field activities getting underway, the behind-the-scenes grinders will continue on. The equipment and ops staff will continue to ensure that players have the gear they need to compete day in and day out. They will also be in charge of capturing and distributing the film to coaches for their review after practices. Athletic trainers will be hard at work treating injuries and preparing athletes to compete. The curtain is about to go up on the 2022 Major League Football season, but we all need to take a moment and applaud the behind-the-scenes grinders who have done it all. But be sure to time it right. You never know when they will need to make a last-second airport run.
RELATED CONTENT