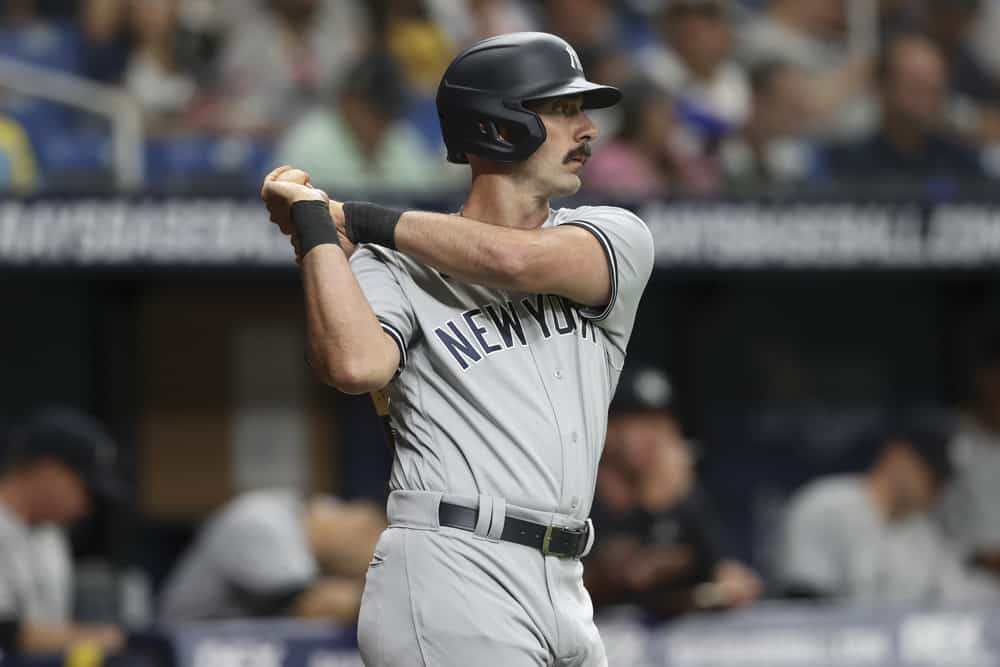 We're nearly at the All-Star Break and, hey, maybe your roster is a masterpiece. Maybe it's in such utter shambles that you don't even know what to do with it anymore. But if it's somewhere in the middle of those two, you might be looking to the waivers this week to make it more like the former than the latter. There's a lot of guys who have spiked in terms of ownership over the last week or two. Some might be the one to put you over the top. However, there are some in there that could possibly be traps.
I sorted through those common waivers additions who have underlying metrics that make me a bit nervous. Check out why I'm waiting before adding these guys.
Five Guys on Waivers to Wait On
1. Matt Carpenter – 1B/2B – NYY
(.344 / 10 HR / 22 RBI /35% Owned)
I get it, Matt Carpenter is the fastest Yankee to get to 10 dingers in his time in pinstripes since Gary Sanchez and Glenallen Hill. There's plenty to be excited about. However, one of the biggest reasons I'm not snagging him off waivers is that he isn't one of the Yankees' nine starting hitters on a regular basis. In addition to that, there's stuff under the surface that is cause for concern as well.
First is the fact that his batted ball profile isn't exactly accounting for his surge in power. He's slugging .859 right now, but his XSLG is just .629. While some of this might be due to the extra pop, which is coming from some of an increased launch angle, some is due to just hitting at a much higher rate period. That mostly comes from the fact that his BABIP is up over 100 points from last year. That doesn't seem sustainable – especially given that he's playing on a field with less overall playing surface.
2. Gavin Lux – 2B/SS/OF – LAD
(.304 / 3 HR / 20 RBI / 57% Owned)
Gavin Lux is swinging a lot less this year. In some cases that's good, but I actually believe that should lead to a lower batting average, not a higher one. The reason for this is that Luz isn't swinging at less bad pitches as much as he's swinging at less strikes.
His Z-Swing rate has dropped from 72.2% to 64.8% this year, which is below league average. Because he's swinging as so few pitches in the zone, his average exit velocity is down 2.4%, his launch angle has gone down 2.6 degrees, and his hard hit percentage is down 1.5%. You'll see a lot of that when a player is making a higher percentage of his contact outside of the zone than before. Also despite his increased patience, his walk rate in unchanged from last year.
Now given all of these factors, you might be surprised to hear his overall batting average is up 62 points this year. The culprit is likely a BABIP that jumped 67 points with no real reason. All of that makes him a likely regression candidate and one who I'm not trying to snag off waivers.
3. Wilmer Flores – 1B/2B/3B – SF
(.253 / 12 HR / 48 RBI / 53% Owned)
Wilmer Flores has a lot of the things I worried about with Juan Yepez, who I wrote about a couple weeks ago. Yepez had been coming off a two homer game and was heavily added off waivers. He's now one of the most dropped players in the league thanks to a 1-21 spell at the plate.
Flores also has a mult-homer game and a small uptick in power from previous seasons. However, he has no change in his average exit velocity from last year – which isn't good. He sits in the 40th percentile for average and 29th percentile for max exit velocity. I'd hardly count on him to keep that power going into the second half of the season. Furthermore, his average isn't anything sending us to the waivers anyways. Especially given that he's whiffing about 3% more than last year and swinging less as well.
4. Aaron Hicks – OF – NYY
(.238 / 6 HR / 26 RBI / 26% Owned)
I think a lot of the reason that people ran to pick up Hicks off waivers this past week was his three straight games with multiple hits. This seems like a weird reason given that he's hitting .238 and barely seems like the type of guy that you want to grab off waivers for average purposes. But even if you think that's going to take off, I have some bad news for you. He's posting a career high BABIP right now that is up 72 points from last year. All of this is without any real metrics to point to that explain it. His sprint speed is virtually the same. He has a small outfield that he plays most of his games in. It seems unlikely to just nab an extra 72 points of BABIP year to year without any factors to help produce it.
There's actually two other reasons why I'm pumping the breaks here. The first is that he's actually homering at a lower rate than last year. He hit four dingers in 126 plate appearances last year and has just six in 267 this year. Also, there's a real chance the Yankees add an extra outfielder at the trade deadline. They've been tied to Andrew Benitendi (at least in the media) and acquiring him would seemingly relegate Hicks to the bench.
5. Brandon Nimmo – OF – NYM
(.269 / 8 HR / 32 RBI / 56% Owned)
Nimmo is out here doing the opposite of Gavin Lux. He's swinging at more and more pitches, including a ton outside of the zone. His O-Swing % has jumped up to 26.2% from 20.0% last year. Furthermore, he's producing contact on a lot more of those swings as well – up to 69.4% from 62.7%. That's dropped some of his metrics surrounding solid contact, most notably his sweet spot percentage, which is down 6.4% from last year.
Despite all this free swinging nature, he hasn't really improved power numbers. He has the same number of homes and RBIs as he did last year (albeit in 13 less games, which is not nothing). His batting average is down 23 points and his walk rate is down 4.5%. So, in short, if you didn't rush out to get Nimmo off waivers last year, why would you be excited about him this year?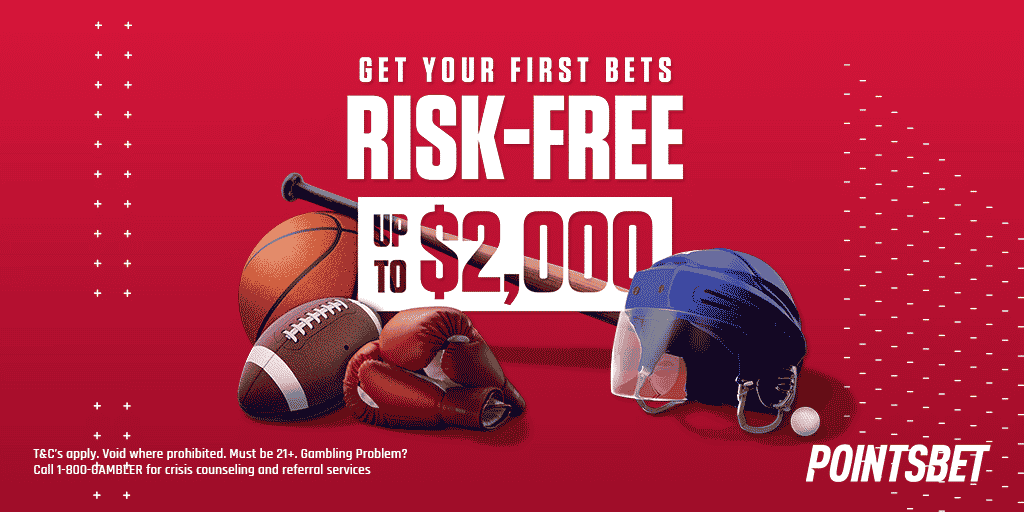 Make sure to check out all the great MLB coverage we have to offer and be sure to listen to the MLB Gambling Podcast, which airs multiple times a week. This week the guys are breaking down all the best plays for the coming days, including some info that might make your waivers easier to navigate.
 Related Waivers Content: