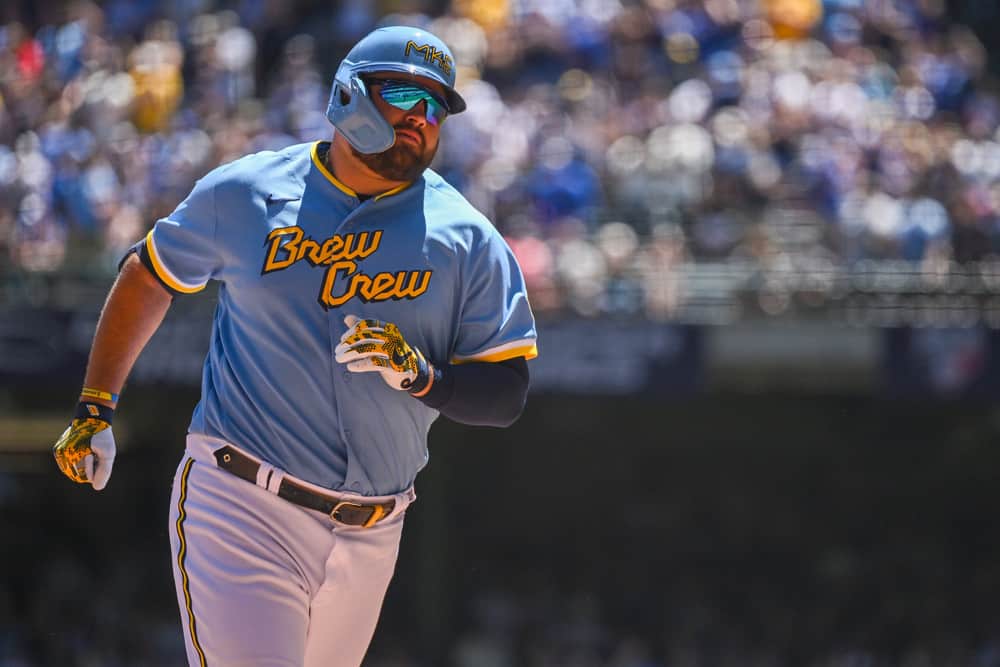 We've all entered that spot in the fantasy year where we're itching to make a move. Maybe it's because you're hanging on to that last playoff spot and you're not so sure your team can hang on without reinforcements. Perhaps it's because you already got that top spot, but the guy behind you just added a slew of free agents to bolster his team. Now you're getting ready to make a few panic adds. Before you do that, let me warn you about five of these free agents. While they may be hot adds right now, some of the underlying numbers don't look so hot.
Obviously every team has different needs. Every league has varying degrees of depth. Across all platforms, these five names are ones getting added with the most frequency and there's some reason to be a tad skeptical.
Five Free Agents to Avoid
1. Juan Yepez – 1B/3B/OF – STL
(.282 / 9 HR / 24 RBI / 22% Owned)
In last week's edition of this article, I warned of guys who just had multi-homer games. People love to rush to the free agents and grab anyone who just hit two or three dingers in a night. Well, Yepez went for two on Monday and now people are flocking to add him. Let's take a pause to look at the facts on his stat lines though.
Yepez has some big power, with a 95th percentile max exit velocity. He's near that max number so seldom, though, that his average exit velocity is in just the 23rd percentile. So while he has a potential to wack a couple out here and there, his batting average should suffer – only it hasn't yet.
He's hitting a respectable .282, which makes him an attractive add when check in on him after homering twice. However, that's because he's heavily outplaying his xBA by 40 points. That isn't the only expected stat where he's outperforming the metrics. He's also outperforming his slugging by 26 points and is in the bottom 15% of the whole league in xOBP. While the occasional pop may keep coming in, I think the other numbers are going to dip to a point where he's going to be hard to roster.
2. Alex Kirilloff – 1B – MIN
(.242 / 0 HR / 10 RBI / 29% Owned)
It's a really small sample size for Kirilloff. With only twenty game through Monday's action, some people are trying to get in on the ground floor of the young Twin. The big game on Monday, where he managed to go 3-for-3 with a couple of runs, certainly didn't hurt his attractiveness as one of the more intriguing free agents.
The downside is that he is just hitting .242 in that short span. In addition, that may be pretty lucky for him all things considered. He's sporting a .333 BABIP at the moment, which is way ahead of the Steamer projections for him, which has him at a .292 guy. The other metrics also point to him having a bit of luck with the ball in play as well. He's out performing his xBA by 62 points, which of course means that the metrics think he should be hitting about .180 right now. It wouldn't surprise me if that's exactly what he's hitting come the All-Star break.
3. Rowdy Tellez – 1B – MIL
(.248 / 13 HR / 45 RBI / 46% Owned)
What's not to love about a titanic first baseman named Rowdy. The man has a name (and girth) that harkens back to an earlier era of the game. But more than just having novel attractiveness, he's been one of the hotter free agents to pick up.
Part of the reason why is because he's vastly outperforming last years numbers. His batting average is up 6 points. He's slugging 61 points higher than the pervious year and he's already outhomered his 2021 campaign. He's done all of this in less at bats than he had last year.
The problem with all of that is that none of his metrics seem to help explain this. There's been a 1.7 mph drop in his average exit velocity. His hard hit rate and sweet spot rates have dropped by 4.2% and 3.5% respectively. In large (pun intended) the guy is just not hitting the ball as well as he did last year and having way more to show for it. Some of this can be explained by the fact that he's hitting less no-doubters than ever before. In fact, if you look at his expected home runs based on what he's hit, he's actually two ahead of the expectations.
4. Jonah Heim– C – TEX
(.256 / 10 HR / 29 RBI / 47% Owned)
I'm not going to knock some of the growth from Jonah Heim. The Rangers catcher has actually picked up nominal increases in exit velocity and launch angles and as a result it hitting the ball deep more often. Given that he seems to have intentionally made swing changes to guide that, I could see some of those power numbers staying up. What I can't see staying up is his .256 batting average.
If you look at his xBA from last year to this, there is no actual change. All the data spits out an expectation that he'd be hitting at the same average as last year. The only thing is, he isn't. In fact, he's hitting a whooping 60 points higher than last year, when he hit below the Mendoza Line. A lot of this is due to his .269 BABIP, which isn't alarming on its own. It is 40 points higher than any other time he's been in the majors though, which is a bit of a red flag.
So if your scanning the free agents and really pressed for a catcher with power, Heim might do it for you. I'd expect he does a bit of damage to your team batting average in the long run though.
5. Garrett Cooper – 1B/OF – MIA
(.316 / 5 HR / 35 RBI / 38% Owned)
The numbers might look wild out of Miami for their first baseman, but there's reasons I haven't headed to the free agents to grab him. Perhaps the biggest of them all is his astronomical BABIP. Now Cooper has always been a high BABIP guy, which is weird for a guy in the 27th percentile for speed. However, it's really high this year. He currently ranks second in all of MLB, just behind Manny Machado, with a .402 BABIP.
Like I said before, he's always had high numbers in that category, so that alone doesn't deter me. When you dig into the finer numbers, you see some warning signs it'll go down. First of all, many of his metrics have dropped from last year. His hard hit rate is down 7.2%. His barrel rate is slightly down (1%) and there has been no change in his average exit velocity. Yet, here he is, hitting 32 points higher than he did last year.
Usually when we see the metrics drop, but the BABIP pop up, we can point to plate discipline helping a bit. Not the case here. Cooper's O-Swing% is acutally up 1.8% from last year. He's also swinging at less in the zone, with his Z-Swing% dropping 5.6%. When you pile all those factors together, it's hard to imagine he can keep these stats up.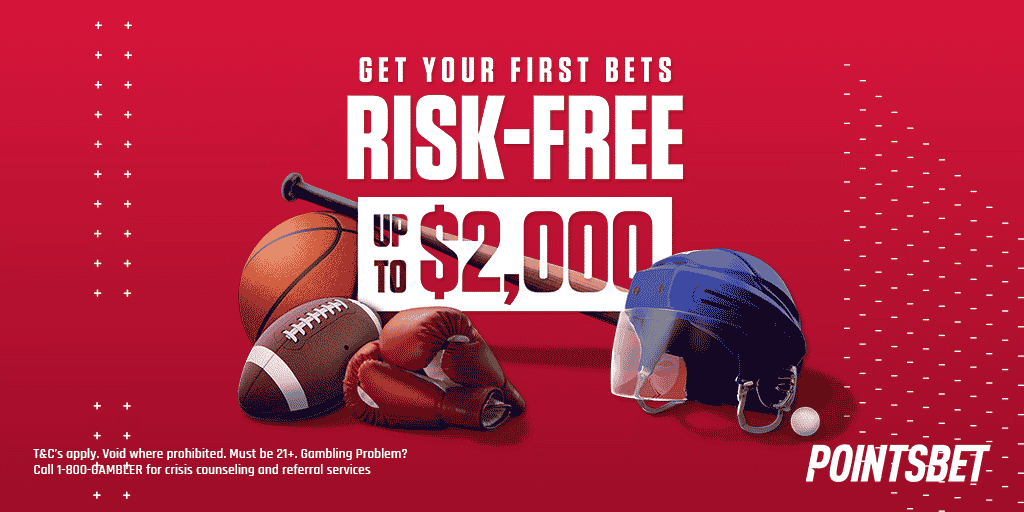 Make sure to check out all the great MLB coverage we have to offer and be sure to listen to the MLB Gambling Podcast, which airs multiple times a week. This week the guys are breaking down all the best plays for the coming days, including some info that might make your waivers easier to navigate.
Related Content: