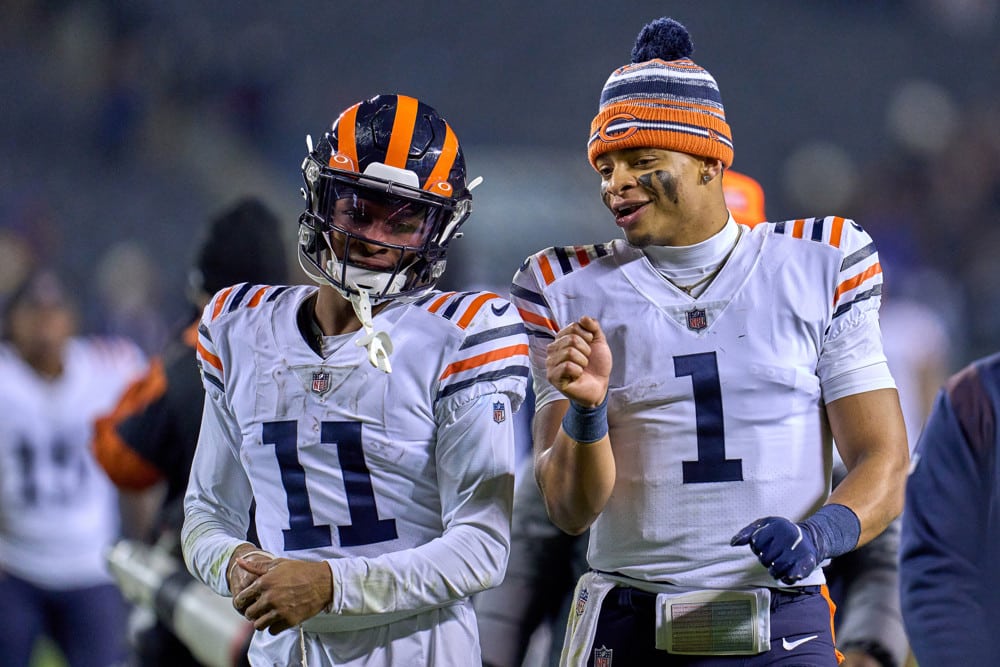 (Please Note That The Average Draft Positions used are from Underdog Fantasy as of 5/18/2022)
What does low cost and easy to obtain mean? I classify it as having one player on their team being drafted inside the top 70 ADP. Everyone else being drafted outside the top 100. The draft capital you have to pay to complete these stacks is minimal. Plus, it gives you wiggle room to take the top-tier players you want without fear of possibly missing out on all the best ball stacks potential.
Whether you believe it's the right strategy or not(which it is), stacking your quarterback with a wide receiver or tight end, or both is essential to a great team build. You want those double points when your quarterback throws a bomb to your wide receiver. Or, the tight end sneaks behind the linebackers for a 10-yard touchdown! Heck, I won't even fault you for wanting to stack a running back with your quarterback or depending on the team, stacking a running back with their team wide receivers or tight ends. I'm not one to shy away from stacking a quarterback with their running back. But, for this article, we will stick with QB/WR/TE combos. The name of the game is optimization and opportunity with as much upside as possible.
With that said, there is a limit to stacking. I mean come on, do you really want to stack a QB, WR 1,2, 3, and the TE from the same team? If the answer is yes then I wish you the best of luck. If the answer is no, then I assume you understand that unless that team is consistently scoring 30+ points a game, it will be hard for you to maximize your scoring opportunities and potential week in and week out point total. I'm not saying it can't be a viable option but I have my doubts.
Finding Value In Your Stacks
Now you won't always be able to stack the highest-powered of offenses. It's near impossible sometimes without spending up and reaching on some players. To stack Josh Allen and Stefon Diggs without reaching up into the early or mid-second round for Allen is all but not happening. Besides that, think about taking Ja'Marr Chase 4th overall with the intent to grab Burrow to have the stack. Burrow's ADP right now is 48, end of the 4th round(even though I see him being taken before this normally). Thinking that you will grab Burrow in round 4, you take a Hero RB in round 2, and another stud WR in round 3. Unfortunately, Burrow goes end of Round 3 for no reason and your original stacking plan is foiled. What a bummer that is!
Lots of people choose to just take QBs like Mahomes, Lamar, Burrow, and Herbert just because they are great QBs and don't end up stacking any other players with them or don't already have a player to stack with them. It's frustrating but just a part of the adventure we call drafting best ball teams. Luckily for us all, there are some interesting low-cost stacks with an opportunity to finish the year higher than their ADPs suggest. So, take the top-tier guys, and don't worry if you can't end up stacking them with their QB. Here are a couple of favorable and easy to obtain best ball stacks that I am targeting now.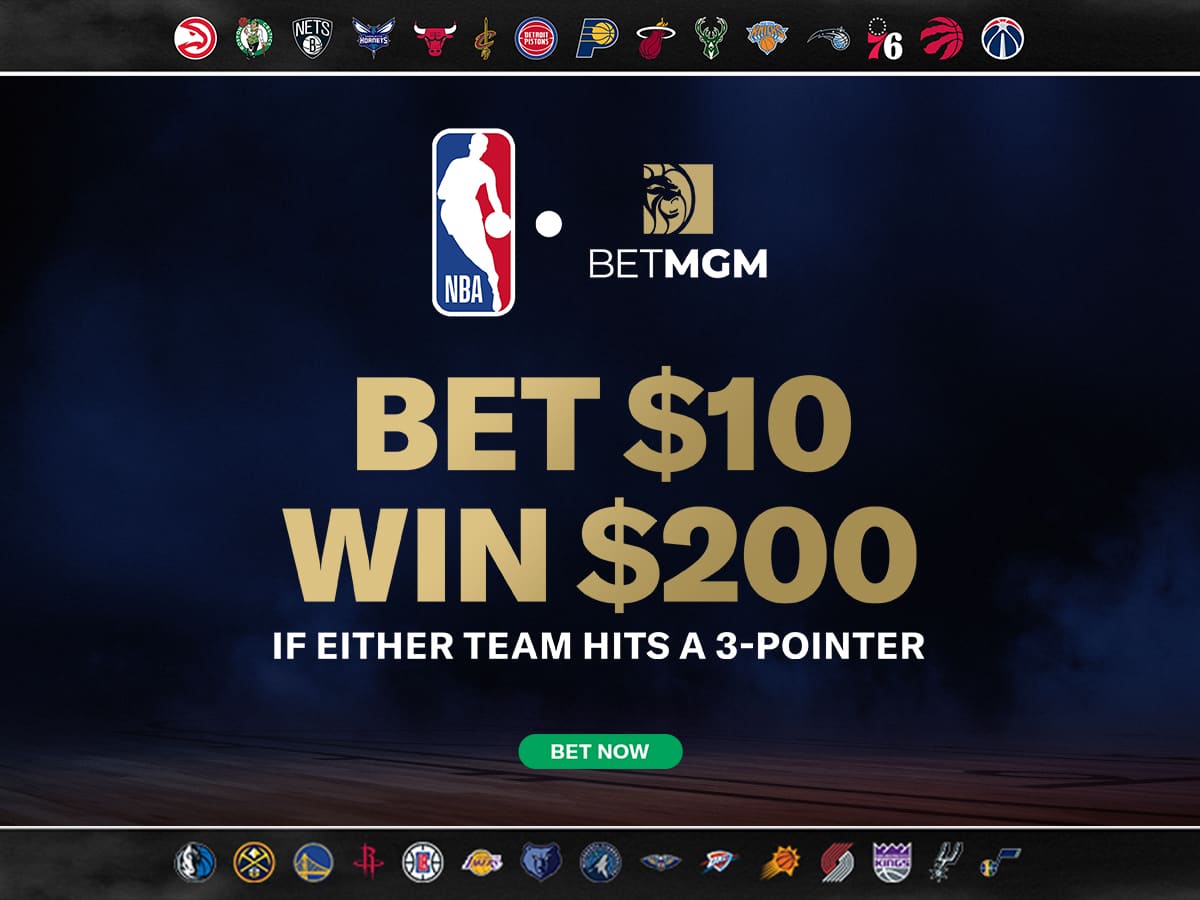 Low Cost And Easy To Obtain Best Ball Stacks With Upside
Chicago Bears: Tied for the 24th easiest schedule
The Bears O-Line ranked 22nd in 2021. Not a great ranking but will probably push Justin Fields into organically running more. More running means a higher weekly point total floor. Fields completed 40% of his deep passes in 2021. He ranked 12th in deep ball completion percentage and 25th in deep ball accuracy. The main focus is accuracy for Fields going into the season. With continued progress, Fields could give us a top 12 fantasy finish.
The Bears will most likely not be a good team. I doubt they win 7 games. But, that's not a terrible thing because they will hopefully pass more due to being behind in games. This is great for Mooney, Kmet, and the WR 2/3/4 even though the talent there looks like the Bad News Bears. Could be any of Pringle, Velus Jones Jr, Equanimeous St-Brown, or other dudes who might make a play here and there.
Fields ADP 132
Mooney ADP 66
Kmet ADP 150
Pringle/ ADP 215/ Velus Jones Jr. ADP 212/ Equanimeous St-Brown ADP Undrafted
Optimal Bears Stack
The stack here that I most prefer is Fields, Mooney, and Kmet. They are obviously the Bear's top guys at their position. Isn't it great to be able to stack that without spending a lot of draft capital based on their ADPs? If I was going to choose one of those other WRs to stack with Fields, it would probably be Velus Jones. He's fast, versatile, and I believe he can take the Wr 2 spot by the beginning of the NFL season. Pringle could challenge him for it but other than that there isn't much star power in front of him to worry about. Taking a shot on the rookie here seems like the play to maximize your best ball stacks.
The real gem though for me here is Cole Kmet. (insert third-year breakout fist pump here). He had a solid sophomore season even without scoring a TD. He ranked 9th in air yards amongst TEs, 12th in receptions, 12 in receiving yards, and 8th in targets. With Jimmy Graham gone and Fields' consistency to look his way, Kmet's role and opportunity will increase.
Washington Commanders: Tied for the easiest schedule
The Commanders have an interesting dynamic here on offense. Wentz coming to town could be great or it could be a long painful disaster! I'm not completely sold on Wentz being able to fix this offense but as a Commanders fan myself, I have watched the QB carousel go round and round too many times now to know that Wentz isn't going to be worse than the previous hundred that has come and gone. At the very least, we know he is willing to throw interceptions. The good news with that is he will hopefully not be afraid to make a play and throw into some coverage from time to time.
Scary "The Captain" Terry has been fantastic since coming into the league despite awful QB play and his streak of back-to-back 1,000-yard seasons should continue with Wentz at the helm. I expect McLaurin to have closer to 10 TDs year and 90+ Catches. Who better than Terry right?
Dotson and Thomas are both very intriguing to me. Thomas is not long removed from a top 4 TE PPR finish in 2020. Last season he got hurt after week 3, came back for weeks 12 and 13, got re-injured, and missed the remainder of the season. The team doesn't have a great group of TEs behind Thomas, so he is safe as the lead dog. If healthy, Thomas could provide a top 10 finish at the position and he is currently being drafted as the 23rd TE off the board.

As for Dotson, he is a wildcard for sure. The Commanders spent a first-round pick of him for a reason. Dotson has some of, if not the surest, hands in this year's draft class. He even carries a football around everywhere he goes, that's called dedication. He should be able to get mostly one-on-one coverage with McLaurin drawing the defenders his way and the Commanders should have a solid plan to get the ball in his hands.
Commanders Value Plays
Samuel/Sims/and Brown are all late-round fliers that could pay off or could disappoint heavily in your best ball stacks. The one that kind of sticks out to me is Samuel because of what he has already done in the NFL and due to the reports that Wentz has always wanted to play with Samuel. Samuel coming back healthy is a big plus. Last year, his ADP was around the 104 mark. He's now 72 spots lower and a great value if he can stay healthy. He can make some plays in the run game, as well as catch the ball and get some nice yards after the catch.
Think of him as a poor mans Deebo Samuel. Same last name and kind of the same versatility is just a coincidence, right? He's more of a semi-boom or bust kind of player but that's not a bad thing to draft in these later rounds. It's worth taking a shot for your best ball stacks.
Wentz ADP 187
McLaurin ADP 49
Dotson- ADP 141
Thomas ADP 178
Samuel ADP 176/ Sims ADP 215/ Dyami Brown ADP Undrafted
Other notable teams that I feel have a good amount of upside for your best ball stacks are the Colts, Falcons, Packers, and the Raiders.
RELATED CONTENT