The NFL draft has become quite the spectacle in recent years. Regardless of your NFL fandom, the draft is an enjoyable experience. Are you a fan of a perennial cellar-dweller like the Jets or Jaguars? Then the draft might bring you hope that a few impactful rookies may finally turn your favorite organization around.
Maybe you are a chiefs fan wondering how the organization will replace Tyreek Hill? Will they add one, maybe two, impact rookie playmakers? Maybe you are just a fantasy football fan and want to know which rookies you should be targeting in your redraft leagues and dynasty drafts. If you fall into the latter category then you are in the right place. Let's dive right in and see which rookie playmakers drafted in the first round are likely to make the biggest fantasy impact during the 2022 fantasy football season!
EXCLUSIVE NFL CONTENT FROM SGPN
2022 NFL Draft Grades for All 32 Teams
Fantasy Football: Top 50 2022 Rookie Rankings
Three Round Mock Draft from Matt Morse
Dynasty Fantasy Football: Rookie Rankings Pre-NFL Draft
All Fantasy Football Content from SGPN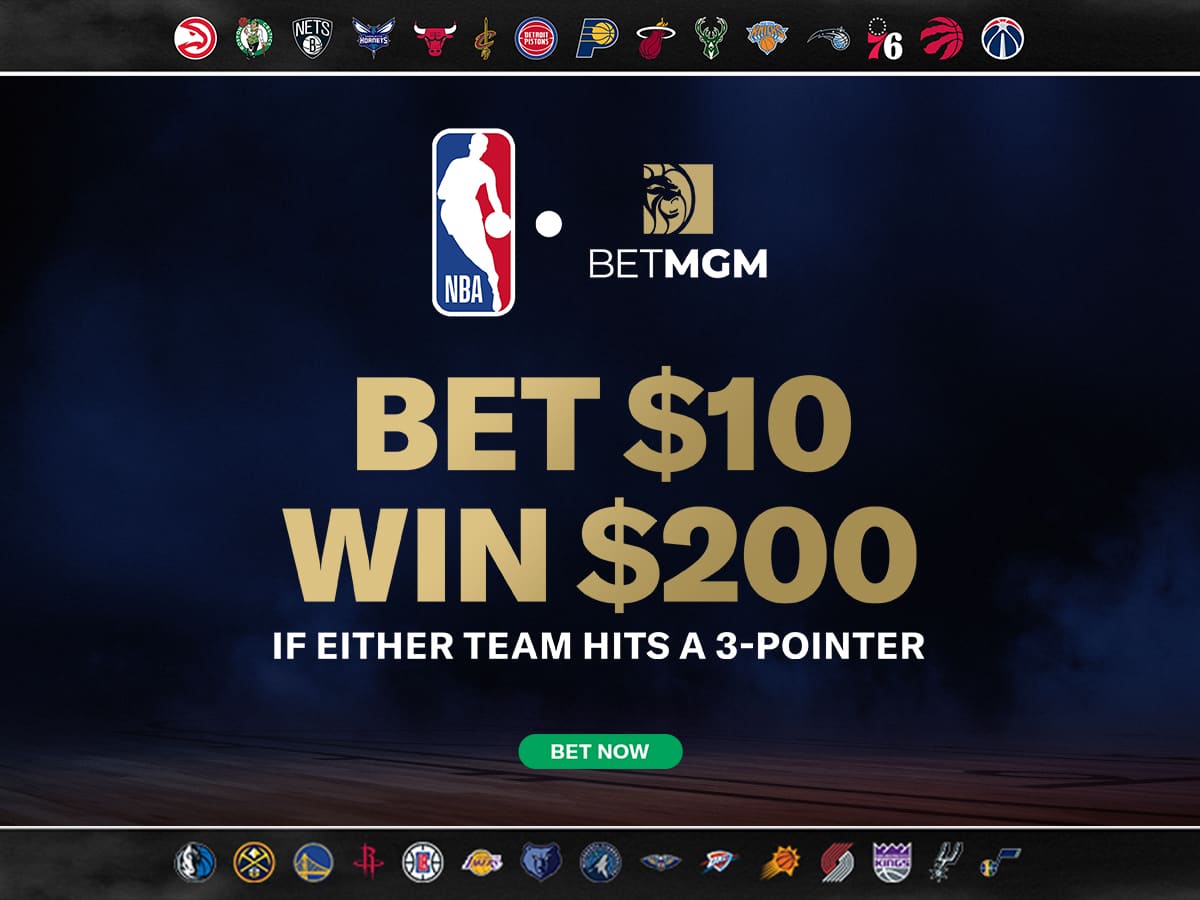 2022 Fantasy Rookies – NFL First Round Picks and Fantasy Football Impacts
Drake London (WR), ATL
Finally, an offensive playmaker is off the board. The Falcons are going to love utilizing London as their new WR1 and they desperately need him. The Falcons are going to be without Calvin Ridley for the entirety of 2022 and might have the worst wide receiving room in the league without him. Drake London has the ideal size and frame for a prototype WR1 who can make all the big plays and the contested catches that can bail a quarterback out of trouble. London stands at 6 foot 5 inches and is going to be a matchup nightmare for corners from day 1. The Falcons are so thin at receivers London is immediately their best receiving threat not named Kyle Pitts.
This two catch sequence from Drake London is fantastic. Playmaker pic.twitter.com/JdAVPGWUBe

— Geoff Schwartz (@geoffschwartz) April 29, 2022
Matt Ryan is no longer in Atlanta and the Falcons are giving Marcus Mariota a shot to revitalize his career with Arthur Smith. I like London's size and contested-catch ability and they make him an ideal red-zone threat for the Falcons. He might lead the team in receiving touchdowns. London could catch 80-100 passes for the Falcons his rookie year and like the idea of targeting him in rounds 8-10 in redraft leagues. He could be a high upside target for you later in the draft. He should be a first-round target in dynasty fantasy football rookies drafts.
Garrett Wilson (WR), NYJ
The Jets are hoping to hear about an electric Wilson to Wilson connection for years to come. The Jets selected Ohio State's Garrett Wilson with the 10th pick in the draft. Many feel like Garrett Wilson was the best receiver in the draft and some called him the best player in the draft, period. He is a freak athlete and has the ability to win at the line of scrimmage and makes all the catches. I would not be shocked if he has an OBJ-like rookie season and we see him make a few highlight-reel catches.
WR loading in New York ⏳

Jets select Garrett Wilson with the No. 10 overall pick pic.twitter.com/JOc4Az0LXm

— B/R Gridiron (@brgridiron) April 29, 2022
In dynasty leagues, I am targeting Wilson before London.  I am a bigger fan of Wilson's athletic ability but the Jets will have a few more players competing for targets than the Falcons will. It is a coin flip this season but I give the slight edge to Garrett Wilson over Drake London simply on his athletic ability alone. Wilson caught 70 passes for 1,058 yards and 13 touchdowns his last year in college for Ohio State and you have to think the Jets will utilize him in the redzone often. The Jets have a lot to prove but could be a young ascending offense. Wilson should compete for the first wide receiver off the board in dynasty fantasy football rookies drafts and likely taken in the first round.
Chris Olave (WR), NO
The Saints have finally grabbed a receiver to pair with Michael Thomas and are looking to surround Jameis Winston with as many weapons as possible as they navigate life without Sean Payton and Drew Brees. The Saints had the least passing yards in the league in 2021 and are looking to find ways to improve on that. They were without Michael Thomas for the entirety of the season and only had Jamies Winston for six games. Winston looked good in the seven games he did play completing 59% of his passes for 1,170 to go along with 14 touchdowns and 3 interceptions.
https://twitter.com/BleacherReport/status/1519849909519732736?s=20&t=o9sr2J5xdegJkf_AHxK22Q
Chris Olave was incredibly productive his last three years at Ohio State recording over 800 yards and 12+ touchdowns twice. Olave will immediately slot in as the starting WR2 opposite of Michael Thomas and will likely see a lot of targets making him an intriguing upside option. With a full season from Jamies Winston I think you can expect a minimum of 80-100 targets for Olave. Marquez Callaway had 84 targets last season and Olave is a huge upgrade over Callaway. Expect the majority of targets to go to Thomas, Kamara, and Olave this season. Olave makes for an intriguing late-round flyer in redraft leagues but there are better options out there. I expect quite a few receivers to go before Olave in dynasty fantasy football rookies drafts and I will not look his way in the first round.
Jameson Williams (WR), DET
Wow, the Lions made quite the aggressive trade to come up and get Williams. Williams was the consensus number one receiver in this class before a torn ACL in the national championship game caused his stock to plummet a bit. Landing with Detroit is an intriguing fit for Williams. His fantasy relevance is hard to predict with Jared Goff at the helm of a mostly mediocre offense. Whenever Williams is final healthy, he is going to be a top-two receiver for the Lions who suddenly have a nice arsenal of weapons. The Lions are going to role into the season with Amon-Ra St. Brown, DeAndre Swift, T.J. Hockenson, and whenever he is ready, Jameson Williams as their top weapons.
https://twitter.com/BleacherReport/status/1519851788672770048?s=20&t=o9sr2J5xdegJkf_AHxK22Q
Williams was an absolute monster for Alabama his senior season with 79 receptions 1,572 yards and 15 touchdowns. Even though the Lions' offense sputtered at times, they came on later in the season and players like Amon-Ra St. Brown saw an uptick in production because of it. St. Brown had 90 catches on 119 targets for 912 yards and 5 touchdowns. St. Brown carried numerous fantasy teams to championships down the stretch. Nothing against Brown but Williams is the superior talent and athlete and by the end of 2022 could be the number one target on Detroit. Williams is a high risk, high reward option in redraft leagues but absolutely worth a late-round flier. I also would not blame you in dynasty rookie drafts if he was the first wide receiver off the board.
Jahan Dotson (WR), WSH
The Commanders finally went and got a solid WR2 to play alongside Terry McCalurin and to help Carson Wentz. The sometimes conservative Wentz is not the MVP candidate he once was but he is capable of feeding his receivers when needed. For the Colts in 2021, Michael Pittman led the team in receptions from Wentz with 88 receptions on 129 targets. Terry Mclaurin is likely to fill that role for Wentz and the Commanders. Dotson might be competing with McLaurin, Curtis Samuel, Logan Thomas, JD McKissic, and Antoni Gibson for targets so his fantasy outlook is a little murky.
https://twitter.com/Pickswise/status/1322733886007316481?s=20&t=o9sr2J5xdegJkf_AHxK22Q
Dotson had 91 catches and 13 touchdowns for Penn State in 2021 so he is more than capable of producing at a big level. I am just not convinced we will see his best production his first year in Washington with so many mouths to feed. Given his talent level and fit in the offense I think he could see 60-70 targets but I am not counting on him to produce big-time in redraft leagues. He is worth a mid-round pick in dynasty fantasy football rookies drafts.

Treylon Burks (WR), TEN
The Titans decided they would rather roll the dice with a young receiver in Treylon Burks rather than pay big money for AJ Brown. Brown is now on the Eagles and the Titans have paired Burks with newly acquired veteran Robert Woods to make up their receiving tandem. Robert Woods is much more of a solid WR2 and coming off injury to you have to imagine the Titans envision Burks as their new WR1. Burks is immediately an intriguing fantasy option. He caught 66 receptions for 1104 yards and 12 touchdowns last season for his Junior year at Arkansas. Burks is fast and explosive and will likely be Ryan Tannehill's favorite weapons.
https://twitter.com/SECNetwork/status/1519862226047410178?s=20&t=o9sr2J5xdegJkf_AHxK22Q
With AJ Brown gone, Burks will likely slide right into his role. Brown only played 13 games last season and had 105 targets, 63 catches and almost 900 yards. You have to think that is the floor for Burks this season for the Titans. In redraft leagues I would not blame you for snagging Burks in rounds 9 or 10 and look for his upside to potentially carry you later in the season when he hits his stride. He may not be the first receiver off the board in dynasty rookie drafts but I would think he is first-round material. Burks will likely be fantasy relevant his rookie year, especially in the second half of the season.
A.J. Brown (WR), PHI (Traded from TEN)
I know A.J. Brown was not drafted tonight but he is worth mentioning here. Brown was traded to the Eagles in exchange for their first-round pick that allowed the Titans to select Treylon Burks. When Brown is healthy, he is a top 5 wide receiver in the league. Now he is on the Eagles, a run-first team with question marks at quarterback. Jalen Hurts is still looking to prove he belongs as a franchise quarterback in Philly. Devonta Smith had over 100 targets and 900 yards for the Eagles last year and he and A.J. Brown will look to make one of the better tandems in the league.
AJ Brown highlights?

AJ BROWN HIGHLIGHTS ‼️🎥#FlyEaglesFly

— Eagles Nation (NFC Champs) (@PHLEaglesNation) April 29, 2022
I think this trade actually hurts Brown's value a little bit simply because the Eagles are a run-heavy team and had the 4th least passing yards last season. In addition, they attempted the least number of passes in the league. Brown is still a top 10 wide receiver in fantasy, but I am no longer looking at him as a top 3-5 WR or a first-round lock in redraft leagues after his move to Philly. Brown is still a top dynasty receiver given his age and history, but I am more skeptical now than I once was about his future.
Hollywood Brown (WR), AZ (Traded from BAL)
Hollywood Brown is now on the Cardinals and reunited with his college quarterback in Kyler Murray. You have to think that Brown's value skyrockets after this move. The Ravens were a run-first team. The Cardinals are a pass-heavy team that loves to throw first and ask questions later. They were 8th in the league in passing yards in 2021. The Cardinals had 5 players with 64 or more targets last year and that includes an injured DeAndre Hopkins who only played 10 games. Christian Kirk is now on the Jaguars which leaves 103 targets vacated. You have to think Hollywood Brown slides right into Kirk's role. Target Brown as a high end WR3 with WR2 upside in redraft leagues. If Hopkins gets hurt again, Brown's value increases further.
Hollywood Brown x Kyler Murray

M A G I C ✨@OU_Football pic.twitter.com/CBZj6NobuV

— PFF Draft (@PFF_College) April 29, 2022
Kenny Pickett (QB), PITT
The first quarterback off the board was Kenny Pickett. The Steelers kept Pickett in Pittsburgh and invested in him as the quarterback of their future. Pickett likely will not see much playing time in 2022 as the Steelers signed Mitchell Trubisky as their bridge quarterback. They likely will role with Trubisky for the majority of 2022 and give Mitch a chance to rejuvenate his career and prove he is a starting quarterback in the NFL. When Big Ben was in his prime, the Steelers were perennially a good offense and Big Ben was almost always a top 15 to top 20 fantasy quarterback. These are not those Steelers anymore and a new chapter is being written after Big Ben retired.
Kenny Pickett is staying in Pittsburgh pic.twitter.com/DECturcbVj

— Barstool Sports (@barstoolsports) April 29, 2022
This was a notoriously weak quarterback class but many felt Pickett was the most NFL-ready of the bunch. Even so, he is likely still not starting Week 1. Pickett was great his senior year at Pittsburgh throwing for over 4,300 yards and 42 touchdowns to only 7 interceptions. He is not worth drafting in redraft leagues and likely will not be fantasy relevant. Pickett should be the first QB off the board in dynasty rookie draft and if you are looking to stash a young quarterback for the future or are in the midst of a rebuild, Pickett might be worth a look in round 1 or 2 of your dynasty rookie draft. In dynasty startup drafts, you might be able to swipe Pickett for a nice future stash play in rounds 6-8.
Check Back Often
Make sure you check SGPN regularly for updates to our 2022 NFL fantasy positional rankings and for all things NFL and fantasy.
RELATED CONTENT