The UFC octagon is back in the cozy confines of the UFC Apex this weekend to start off a string of three events before we get to our next pay-per-view. This week we get a rematch between two top welterweights, Vicente Luque and Belal Muhammad. Outside of that, the rest of the card really lacks star power. However, considering I'm still hitting at a 69% clip, it won't be lacking big winnings for us. Here are my UFC Vegas 51 predictions.
RELATED
The 10 Commandments of MMA Betting
8 UFC Stats That Will Win You Money
UFC Vegas 51 Predictions
All odds courtesy of PointsBet
Vicente Luque (-180) vs Belal Muhammad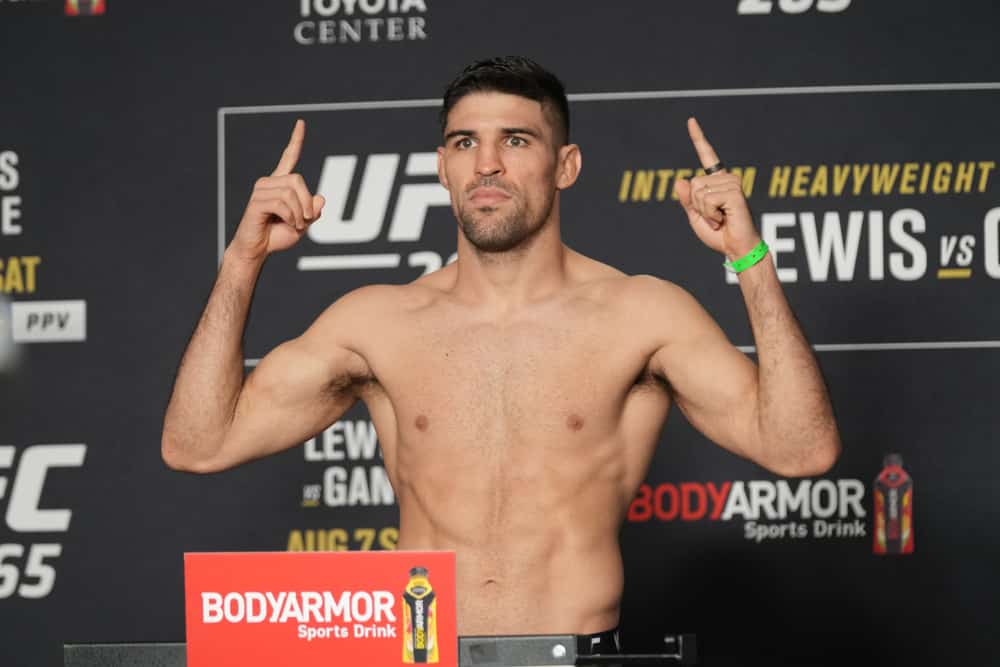 Vicente Luque knocked out Belal Muhammad in their first meeting, way back at UFC 205 in November of 2016. While that was a long time ago, I see don't see Muhammad winning the rematch. Luque is a very underrated fighter and a ferocious striker. If Muhammad decides to rely on his wrestling, he may have a chance to get a decision victory. But with Luque's power and finishing ability, lasting 25 minutes in the cage with him and not getting knocked out is a tall order.
Caio Barralho (+112) vs Gadzhi Omargadzhiev
The co-main event pits two debuting fighters coming off of last season's Dana White Contender Series. I'm going with the dog in Caio Barralho, as I think he's a bit more well-rounded and I like his resume a bit better than Gadzhi Omargadzhiev. Plus, you got to like the line here.
Miguel Baeza (-175) vs Andre Fialho (+145)
A tough one to pick here, but I'll go with another underdog in Andre Fialho. Miguel Baeza has lost two straight after winning his first three UFC fights, and Fialho is a fearsome power puncher. I think he's worth the roll of the dice here at this juicy number.
Mayra Bueno Silva (-450) vs Wu Yanan
This will be Mayra Bueno Silva's return to 135 pounds after starting her UFC career at flyweight (where she went 2-2-1). Her opponent on Saturday, Wu Yanan, has only gone 1-3 over her UFC run and hasn't looked particularly good. Plus Silva's 'strength of schedule' is way higher.
Pat Sabatini (-450) vs T.J. Laramie
This isn't a hard one to pick, even with Pat Sabatini stepping in the cage on short notice. Sabatini is just a way better fighter than T.J. Laramie, who hasn't fought since September 2020. A submission win here is a very playable prop bet.
Ange Loosa (+170) vs Mounir Lazzez
Ange Loosa will be making his UFC debut on short notice, having just fought and won at XMMA on April 2nd. Despite the stats saying short notice fighters are a bad bet, I'm going against the numbers this time and taking Loosa, who is a more well-rounded fighter than the kickboxing-heavy Mounir Lazzez. Plus, he's six years younger.

William Knight (+145) vs Devin Clark
MORE PLUS MONEY!! Two light heavyweights decided not to cut weight this week and are fighting at heavyweight. William Knight is a ball of muscle and his balls-to-the-wall approach is perfect for the heavyweight class. Devin Clark doesn't have the finishing ability to capitalize on any of his sloppy mistakes. Knight prevails.
Pannie Kianzad (-425) vs Lina Lansberg
'Elbow Queen' Lina Lansberg makes her first UFC appearance in over two years, in which time she has become an 'Elbow Mommy'. Despite losing her last fight, Pannie Kianzad has looked really good lately, and she's nine years younger. She's the pick.
Drakkar Klose (-650) vs Brandon Jenkins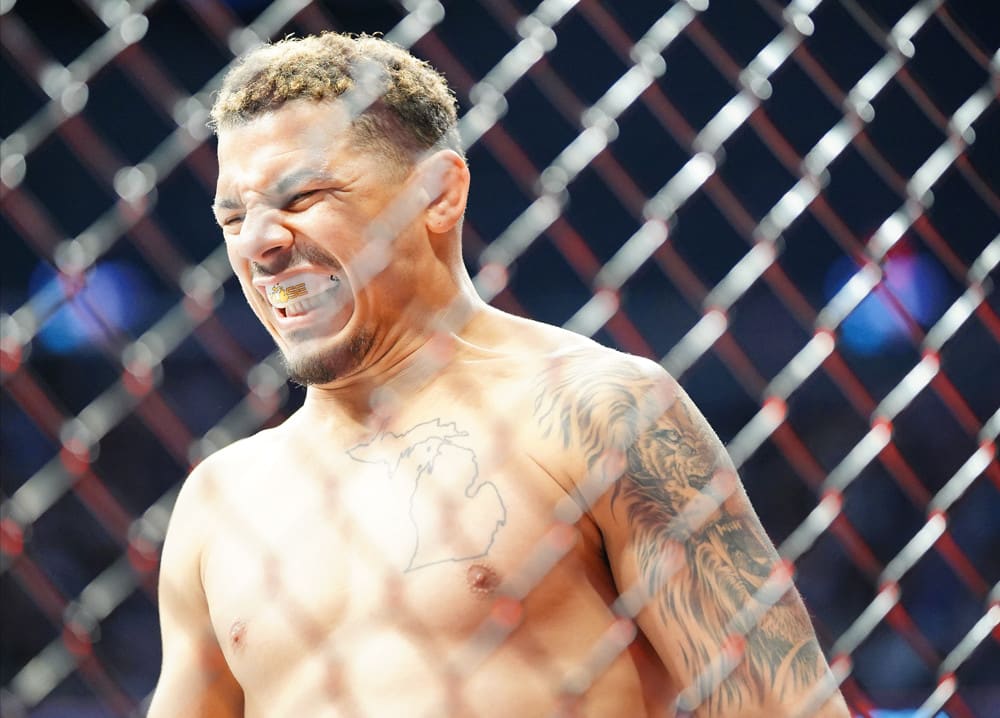 Drakkar Klose is another fighter making their long-awaited return to the octagon. While he's still dealing with injuries he sustained at the hands of a Jeremey Stephens's shove at weigh-ins, he's levels ahead of Brandon Jenkins so he should get his hand raised.
Rafa Garcia (-115) vs Jesse Ronson
Two grapplers hook up in this lightweight fight. I'll take the one who is nine years younger and isn't coming off a long suspension due to a drug test failure. That would be Rafa Garcia.
Martin Buday (-230) vs Chris Barnett
While it's hard to go against a guy as fun as 'Huggy Bear', I like Martin Buday's size advantage and finishing ability over Chris Barnett.
Trey Ogden (-140) vs Jordan Leavitt
Can you bet against a guy named 'Sumarai Ghost', even if he's going up against 'The Monkey King'?! While this is Trey Ogden's short-notice UFC debut, he's very well-coached and is one hell of a grappler.
Istela Nunes (-215) vs Sam Hughes
Sam Hughes has not looked UFC ready, losing all three of her fights. Istela Nunes has good high-level experience and is the better striker, so she's the bet here.
Heili Alateng (-180) vs Kevin Croom
In the curtain jerker, I'm fading the 5'11" Kevin Croom trying to cut down to the 135-pound bantamweight class, and I'm counting on Heili Alateng to lay a beating on him.
Overall Record: 698-498
2022
Record: 92-41
Earnings:  $820.46
Return on Investment:  6.2%
And make sure to check out Jeff's new Money MMA newsletter/site for more UFC Vegas 51 content!
Related Content