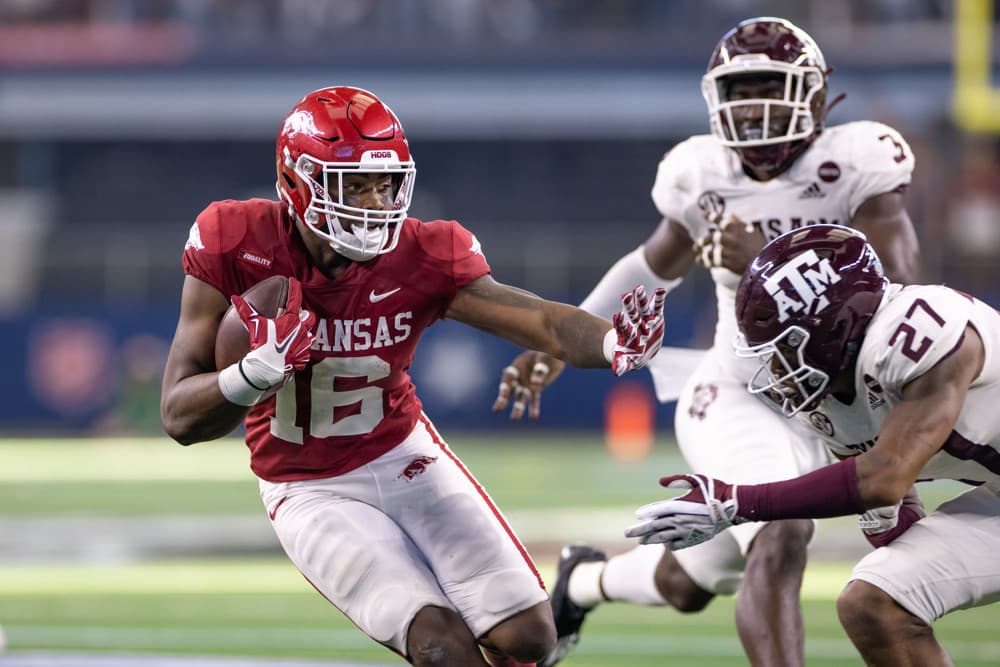 SGPN Fantasy Football Podcast Recap
Welcome to Episode 46 of the SGPN Fantasy Football Podcast! This week, Rod Villagomez welcomes Jeremy Popielarz, featured Devy Fantasy Football and Dynasty contributor. Jeremy and Rod introduce you to the developmental variation of the game of fantasy football and give you some buzzworthy names in the space.
What exactly is Devy and how do you play it? How do you identify which players to target? What is the process involved in building a Devy roster? We answer all these Devy Fantasy Football questions and more on this week's episode.
If you're new to the show, you're in for a treat. Our show flows a little differently than most. We cover ten separate categories of a larger overall theme. The panel puts three minutes on the clock to discuss each. It's the fast-paced, hard-hitting fantasy football conversation you need to win your league.
As always, make sure to subscribe to the SGPN Fantasy Football Podcast on Apple and Spotify. Find Rod (@rjvillagomez), and Jeremy (@PopesFFH) on Twitter.
Check Out the SGPN fantasy football rankings and fantasy football projections.