Alright gang, Week 10 is here. Hopefully you read my column last week and rostered Sam Hartman and Tyler Van Dyke as your QBs. If you did, you most likely found yourself in the green. On the flip side, hopefully you didn't listen to me when I recommended including Kennedy Brooks into your lineup. What happened to the Sooners' rushing attack?
Overall, I certainly had more hits than misses so let's do it again, shall we? As usual, for each position, I will highlight my favorite expensive option, my favorite middle-of-road option, and my favorite bargain bin player in this week's College Football DraftKings picks.
College Football Fantasy Picks: Quarterback
How about some love for the Group of 5 and Tanner Mordecai who heads up the 9th best passing attack in the country? The SMU offense has been lights out this season and should continue to roll vs a Memphis defense that ranks 95th in the country vs the Pass.
Last year, SMU threw for 474 and 3TDs vs the Tigers. In 2019, the Mustangs threw for 456 and 3 TDs in a 54-48 loss to Memphis. Do you get my point? These games are shootouts every year and I expect Mordecai to go off big time.
Adrian Martinez is no stranger to my weekly column as the Cornhusker QB has been putting up solid fantasy performances for a few years. However, after average or poor performances the last couple of weeks, Martinez's salary has dropped down to an even $7K which is his lowest all year. Just a couple of weeks ago this guy was coming in at $8.7K.
Especially at the cheaper price, Martinez brings a lot of value to the table vs a Buckeye D that has struggled to defend the pass. Ohio State actually comes in at 92nd in the country in Pass Defense allowing almost 250 yards per game. Nebraska is going to have to try and keep pace with the explosive Buckeye offense which should result in a productive day for Adrian Martinez.
I understand that Sean Clifford isn't the best QB in the world but he could be a steal this week at only $6K vs the Maryland Terrapins. While the Nittany Lions offense hasn't set the world on fire this season, they do have a dangerous group of pass catchers led by Jahan Dotson that will be going up against the 84th Passing D in the country. There's a lot worse you can do with only $6K.

College Football Fantasy Picks: RB's
My philosophy with TreVeyon Henderson this year is to roster the true freshman in any game where Ohio State needs to keep their starters on the field all game. Going to Lincoln will be a tough inter-divisional game for Ohio State so expect the Buckeyes to get Henderson involved as much as possible.
In a similarly tough matchup last week vs PSU, the lead Buckeye back ran for over 150 and a TD. There's no stopping the Ohio State offense and Henderson is one of the best running backs in the country. I really like him or Notre Dame's Kyren Williams as my top RB this week.
Ty Chandler – North Carolina ($6.6K)
For a few dollars less, UNC's top dog can be rostered in a game vs Wake Forest where offense should be plentiful. North Carolina won this matchup last year 59 to 53 in a game where the Tar Heels registered 742 yards of offense.
As good as the Wake Forest offense has been this season, their defense ranks 114th in the country at stopping the run. Just a couple of weeks ago, Army put up 56 points and ran for over 400 yards. This game is another matchup that you'll want pieces in and I expect Ty Chandler to carve out a strong performance.
In general, I would advise against rostering anyone on the Illinois offense which ranks 117th in the country. One exception might be Illini RB, Chase Brown. At a very affordable price, Brown has put up two games this year over 200 yards rushing. Not too many other RBs in this range have even come close to sniffing that kind of yardage totals.
The only issue with rostering Chase Brown has been the other games where the whole Illini offense has struggled mightily. If you have the stomach for a roll of the dice, perhaps this is another "boom" week. Personally, I plan on spending up at RB this week and getting cheaper at wideout.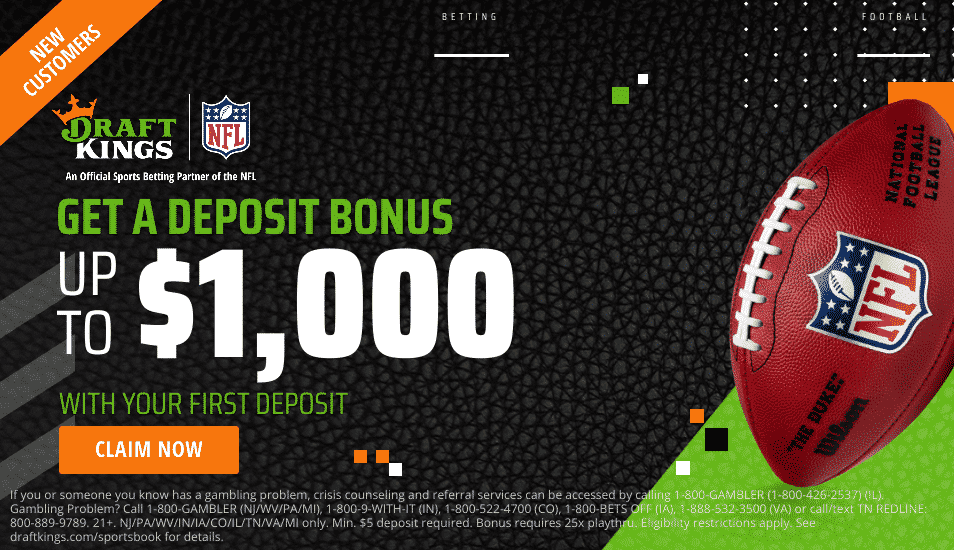 College Football Fantasy Picks: WR/TE's
Whenever I see Ohio State's Chris Olave or Garrett Wilson ($7.1K) under $7K, I roster them. It's that simple. They usually take turns leap-frogging each other when it comes to their salary on Draft Kings and this week it's Olave's turn to be less expensive. At $6.9K, it's actually the cheapest the star wideout has been all season.
I understand the yardage and catches haven't been there the last couple of weeks but he has caught a TD in each game. Plus, after a couple of average performances, this week might be the ideal time to expect a big game.
SMU has three pass catchers that continually come through with solid fantasy production. Especially if you roster Tanner Mordecai, I recommend stacking him with Danny Gray ($6.2K), Reggie Roberson ($5.7K), or Rashee Rice. Hell, at these affordable prices, a double stack is certainly a possibility.
For the sake of this column, I'll grab the cheapest Mustang WR who also happens to be second on the team in catches and yardage while being tied with Gray for TDs. I'm not sure why he comes in cheaper than Roberson. Sign me up.
Josh Whyle – Cincinnati ($4.9K)
The Bearcats TE, Josh Whyle, has put up consecutive games with four catches, over 60 receiving yards, and two TDs. He only has five TD's on the season and four have come in the last two weeks. The ideal time to roster Whyle was probably over these recent games where he was priced at $3.3K and $3.7K. Either way, he's been doing his best Travis Kelce impersonation lately.
Sure, his price tag has gone up but you cannot disregard what he's doing lately and the chemistry he's building with Desmond Ridder. I'm not sure if two TD games are sustainable but he's still less than $5K which makes the junior TE an attractive option.