Seven weeks of football are complete. Finding players that can contribute to your team is getting more and more difficult. Sure, an injury here and there makes a couple of players an obvious choice but who is lingering out there, flying just under the radar of the rest of your league, that could help you contribute? Perhaps you're looking for a couple of guys that you can add now that might help you in the playoffs. Maybe you need help from somebody right now to get over your own roster's injury woes. Here is your Week 8 FAAB and Waiver Wire Guide.
EXCLUSIVE SGPN FANTASY CONTENT
SGPN Fantasy Football Rankings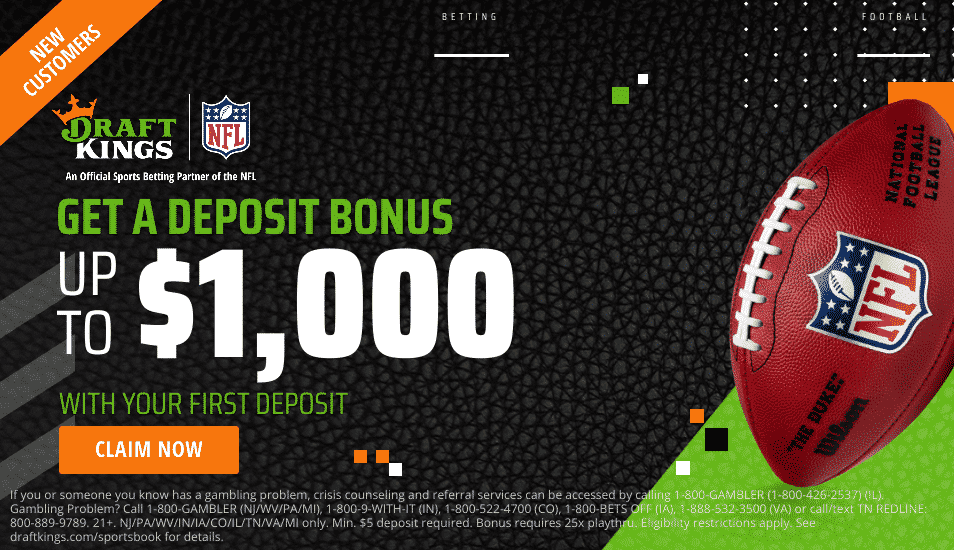 FAAB Waiver Wire Week 8 Guide
Potential Gems (10-20% of FAAB)
Rashod Bateman is rostered in 24.6% of leagues but has a ton of potential. The rookie has only played two games this season, returning from injury in Week 6. In that time, he has averaged 18% of the target share. Through two games he has 109 yards on 7 catches. Bateman possesses big-play ability that he can capitalize on while defenses focus on Brown and Andrews. Bateman also has excellent matchups in the fantasy football playoff schedule. I'd feel comfortable spending 15% of your Week 8 FAAB on Bateman this week and up to 20% if it is a keeper league.
Rashod Bateman averaged 26.7 yards per catch yesterday with three going for 80 total yards. All seven of his first NFL catches have picked up first downs. pic.twitter.com/ZAEWq2DCq3

— Sarah Ellison (@sgellison) October 25, 2021
Monitoring injuries is always a way to pick up some value in the waiver wire and this week with Miles Sanders nursing an ankle sprain Kenneth Gainwell could finally get the opportunities the rookie has been waiting for to start taking over the backfield. In week 7 Gainwell accounted for 26% of the target share. He cashed in those for 41 receiving yards and a touchdown while adding five carries for twenty yards. While he won't get all the touches with Boston Scott around, he is the primary receiving back. I'd spend 10-15% of your Week 8 FAAB on Gainwell.
Last in the potential gems is a guy that has really seen an uptick in targets the past two weeks, Allen Lazard. Getting 22% of the target share in week 6 and 17% in week 7, Lazard has scored a touchdown in each of the past two weeks. It has now been announced that Davante Adams has been put on the Covid list. He's expected to miss week 8, making Lazard even more valuable. I'd spend 10% of your Week 8 FAAB on Lazard.
Risky But Potentially Rewarding (5-10% of FAAB)
Brandon Bolden continues to remain involved for the New England Patriots in the receiving game. He has two games over 50 receiving yards. While his yardage was down in weeks 5 and week 6 he rebounded with his best game of the year last week. Against the Jets, he converted 7 targets into 6 catches for 79 yards and a touchdown. Finding running backs that can contribute through injuries and bye weeks can be tricky and Bolden can provide value through receiving. There is some risk but if you're looking for help I'd spend around 6% of your Week 8 FAAB.
Speaking of running backs, while I talked about Gainwell up above because I think he has higher upside long-term, Boston Scott is another running back that could benefit from Sanders' injury. Last week after Sanders was injured, Scott carried the ball 7 times for 24 yards and a touchdown. He'll most likely get more goal-line carries than Gainwell, giving him some upside. Feel comfortable spending about 5% of your Week 8 FAAB if you need running back help.
K.J. Osborn returned to putting up good numbers in week 6 with 78 yards and 1 touchdown. He started the year averaging 18% of the target share and while he is still at 14% average target share the yards haven't all been there the past few weeks. 3rd in receiving and in target share on the Vikings, Osborn can often take advantage of the defense focusing on Jefferson, Thielen, and Cook. He's worth 7% of your Week 8 FAAB and could be a potential keeper in dynasty leagues.
.@KJ_Osborn CALLED GAME.#Skol | @Vikings pic.twitter.com/CwaED5vESb

— NFL (@NFL) October 17, 2021
Talked about on SGPN Fantasy Football Podcast several weeks ago Bryan Edwards is rostered in 10.3% of leagues but continues to stay involved in the league's 2nd most passing yardage offense. 4th in receiving yards Edwards is only 32 yards behind Waller and 53 behind more popular rostered Renfrow. In the past three weeks, Edwards has accounted for 13% of the target share. Last week got his first touchdown of the year. Carr continues to spread the ball around well and continues to throw the ball often, making Edwards a valuable addition if you need some WR or Flex help. Consider spending 5% of your week 8 FAAB on him.
After missing three weeks with an ankle injury, Russell Gage has started to carve out a nice role for himself within Atlanta's offense. Last week, he played in 63% of his team's offensive snaps which was the second-highest of all wide receivers on the roster. With those snaps, Gage finished with four receptions for 67 receiving yards and a touchdown. As the clear number two receiver on the depth chart, expect Gage to put up some solid fantasy football numbers due to Atlanta's inconsistency on the ground.
Mac Jones – 5% of FAAB
Tim Patrick – 5% of FAAB
Kendrick Bourne – 7% of FAAB
Mo Alie-Cox – 6% of FAAB
Spot Starters (1-2% of FAAB)
Even though they made the Chiefs look silly last week, the Titans have allowed some of the most fantasy points to wide receivers so far. Next week they play the Colts. Zach Pascal is only rostered in 8.5% of leagues. He hasn't put up big numbers since his two-touchdown performance in Week 1, however, he will look to take advantage against this Titans team. He's worth around 1% of your Week 8 FAAB.
Did you know only two tight ends have more than one two-touchdown game this year? The first is Rob Gronkowski, who is rostered in most leagues. The second is C.J. Uzomah, rostered in only 14.2% of leagues. Uzomah is actually tied for first for TE touchdowns. While he is only averaging 8% of the target share for the Bengals, he could be a good pickup to help navigate the bye weeks. I'd spend around 2% of your Week 8 FAAB.
Really nice pocket movement from Joe Burrow (again). This time he climbs after faking the wide zone. Also a beautiful throw to Uzomah. pic.twitter.com/gjuQfAdxx6

— Mike (Sans) (@bengals_sans) October 25, 2021
Another tight end available in most leagues, coming off his most targeted game of the season is Evan Engram. While the 24% target share he received in week 7 was probably due to the number of injuries the Giants are dealing with, those injuries may roll over into week 8, making Engram a good fill-in for your TE or flex spot. Consider spending around 1% of your Week 8 FAAB.
One other player benefitting from the Giants' injuries last week was Darius Slayton. Slayton turned 9 targets into 5 catches for 63 yards. Like Engram, the large target share may not last all year but it could linger into the next couple of weeks. Consider spending around 1% of your Week 8 FAAB on Slayton.
Despite being behind Cooper Kupp and Robert Woods on the depth chart, Van Jefferson has quietly been having himself a solid 2021 season. So far this season, he has 304 receiving yards and three touchdowns. Now, Jefferson has a perfect matchup against Houston in Week 8 so he should be able to put together a quality performance on Sunday. Plus, he played in 94% of the offensive snaps last week as his workload has continued to increase.
Kalif Raymond:  2%
Tyler Conklin: 1%
Bengals D/ST: 1%
Salvon Ahmed:  1%
No Bid/Free Agency Targets (0% of your FAAB)
As of right now, Josh Jacobs is expected to play when they return from their bye week, however, if the chest contusion he received last week lingers, Peyton Barber is worth a look. While Kenyan Drake took over in the game in week 7 for Jacobs, in the previous games that Jacobs missed it was Barber that led the backfield. Monitor the situation for now. However, if Jacobs is out, Barber is worth picking up.
If you have an open bench spot, you believe the current situation will blow over, and you believe that trade rumors aren't all smoke and mirrors, Deshaun Watson remains rostered in only 17.5% of leagues. Sure this is a deeper stash. It's also most likely one you're only looking to make if you're in a dynasty/keeper league. Although, there's no denying that Watson is a very talented QB that could bring huge value if he were to play for any team again.
#Texans DeShawn Watson 2 plays after getting rocked by #Bengals Atkins, escapes for 49-yd TD run pic.twitter.com/b4v3dE0gG7

— Rusty Davis (@wherezthat) September 15, 2017
Lastly, Will Fuller has always had some struggles staying healthy, a trend that repeated after he broke his finger in week 4. Eligible to return within the next couple of weeks, Fuller has a lot of talent and may make for a good stash on your bench.  While he's not worth spending any of your Week 8 FAAB on, he does provide potential. Especially on a Dolphin's team that needs more production on offense all across the board.
If you want to add a quarterback that will not cost you anything, then acquiring Teddy Bridgewater makes sense. Despite being an average NFL quarterback, he is still capable of exploiting a terrible defense so this Week 8 matchup against Washington is quite juicy. Washington is allowing 300.6 passing yards per game which are the most in the league so I expect Denver to try airing it out a bit on Sunday. Plus, Bridgewater has recorded at least two passing touchdowns in each of the last three weeks so he has been quite consistent lately.
After barely being involved in Kansas City's offense for the first two months, Byron Pringle has started to show some flashes recently. Last week, he recorded five catches for a team-high 73 receiving yards. Even though he is clearly behind Tyreek Hill and Mecole Hardman on the depth chart, Demarcus Robinson has been extremely underwhelming so one can expect to see Byron Pringle getting more snaps in the foreseeable future.
If you are streaming defenses, then Atlanta Defense is a solid choice for Week 8. Even though Atlanta struggled to contain Tua Tagovailoa last week, it did manage to force two interceptions. it now gets to face off against Sam Darnold who has looked like the worst starting quarterback in the league over the past few weeks. In his last three games, Darnold has completed just 52.4% of his passes while throwing five interceptions. As a result, one can expect Atlanta to force at least one turnover on Sunday.
Related Content
Early Week 8 Waiver Wire Fantasy Football Targets
NFL Week 7 Recap & MNF Prop Bets (Ep. 1120)