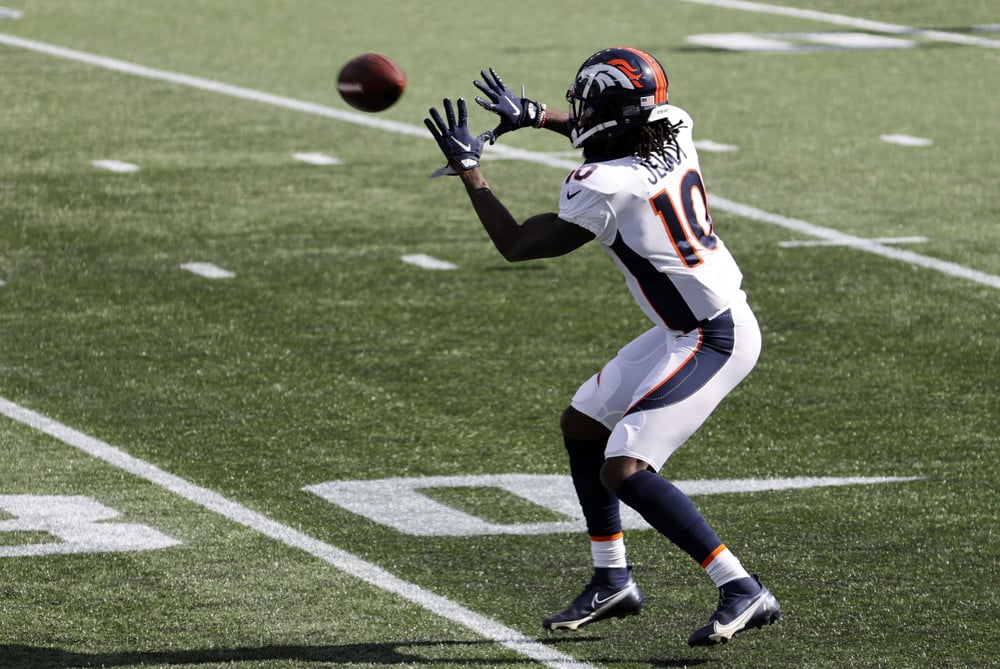 Week 7 tested many fantasy managers' "skills" as there were six teams on a bye, while others dealt with injuries. Looking ahead to Week 8, these players are worth looking at the waiver wire based on their production and upcoming matchups.
EXCLUSIVE SGPN FANTASY CONTENT
SGPN Fantasy Football Rankings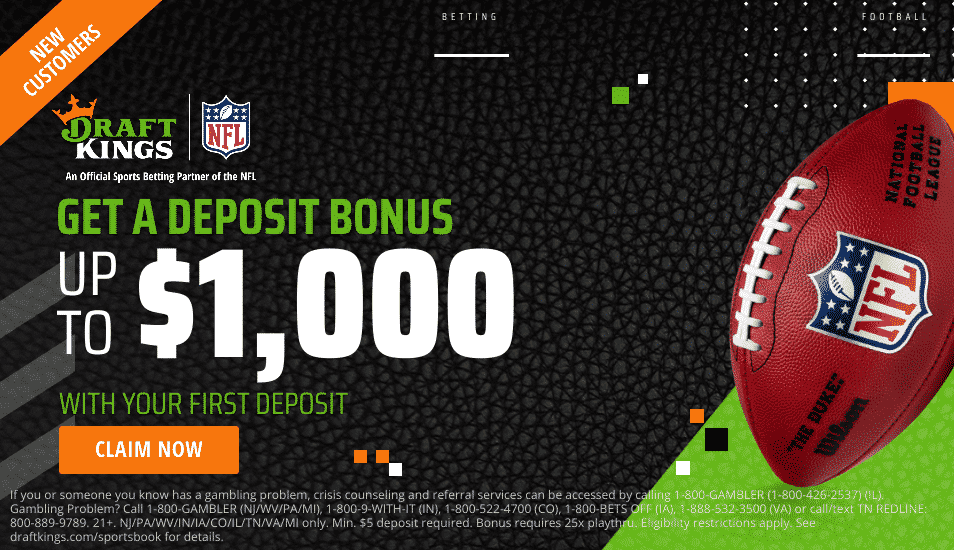 Early Week 8 Waiver Wire Fantasy Football Targets
Jerry Jeudy (WR) – 67.4% rostered
After going down in Week 1, Jerry Jeudy has been medically cleared and will be activated before Denver's game against the Washington Football Team. The Broncos could surely use another weapon on the outside after their sub-par performance on Thursday night, where they only put up 14 points against the Cleveland Browns. After a promising rookie year, Jeudy was ready to make the leap in his second year in the league prior to the injury. Jeudy can end up as the WR1 in that offense ahead of Cortland Sutton.
https://twitter.com/Broncos/status/1451697011980390411?ref_src=twsrc%5Etfw
Tua Tagovailoa (QB) – 42.4% rostered
For the second week in a row, Tua has done it again! Yes, the Dolphins lost another game, but fantasy managers are not concerned with that. Tua came out and completed 32 out of 44 pass attempts for 291 yards with 4 TDs. They will face the Buffalo Bills in Week 8, who are second in points scored, so the Dolphins will have to rely on Tua's arm to keep them in the game. This is the the second consecutive week Tua has provided fantasy managers with 25+ points. If you need a quarterback or need to upgrade at the position, make sure to put in a claim for him.
Tony Pollard (RB) – 59.5% rostered
I can make the case that Tony Pollard would be the starting running back on several teams in the league. Nonetheless, he still manages to be a productive fantasy player. Dallas was on a bye this week, but they head to Minnesota for Sunday Night Football. You can put Pollard in the flex spot as Minnesota is ranked 23rd against the run and allowing 128 rushing yards per game. Dak looks for Pollard out of the backfield in passing situations, so his value continues to rise as the season progresses.
Robert Tonyan (TE) – 59.7% rostered
Robert Tonyan finally did Robert Tonyan things in Week 7. With more bye weeks to come and injuries around the league, I like Tonyan as an option for Week 8. They will be facing the Arizona Cardinals on Thursday Night Football on a short week. With the total opening up at 53, bookmakers are expecting a lot of points to be scored in this matchup. Tonyan has proven to be one of Aaron Rodgers' favorite targets in the red zone. Look for Tonyan to add to his reception and touchdown total in Week 8.
Van Jefferson (WR) – 7% rostered
This may be the week where Van Jefferson stops being overlooked by fantasy managers. A great option at the flex position for this upcoming week against the Houston Texans. Jefferson finished with five receptions for 43 yards and a TD for Week 7. He's the third option on this high scoring Los Angeles Rams team, which is why you should only consider him for a flex spot on your roster. Great value with his big-play ability.
C.J. Uzomah (TE) – 9.4% rostered
C.J. Uzomah took advantage of every opportunity against the Ravens', catching all three of his passes for 91 yards and 2 TDs. Ja'Marr Chase is still Joe Burrows' primary target, but Uzomah hasn't disappointed when given a chance this season. Next week, they will face the New York Jets. It's a perfect opportunity for him to add to his receiving and touchdown total for the season. He's more than a solid Week 8 Waiver Wire target if you are needing a tight end to replace Mark Andrews this week.
https://twitter.com/NFL/status/1452336537127948288?ref_src=twsrc%5Etfw
A.J. Green (WR) – 38% rostered
If they haven't done it by now, I'm not sure what fantasy managers could be waiting on to add A.J. Green to their roster. Green didn't score a TD against the Texans, but he still managed to have 66 receiving yards on three catches. Going up against the Green Bay Packers, I like Green to repeat his performance and add a TD in this shootout. Just another option for the flex spot in Week 8.
Related Content
NFL Week 7 Recap & MNF Prop Bets (Ep. 1120)
College Football Week 8 Reaction Show | The College Football Experience (Ep. 867)