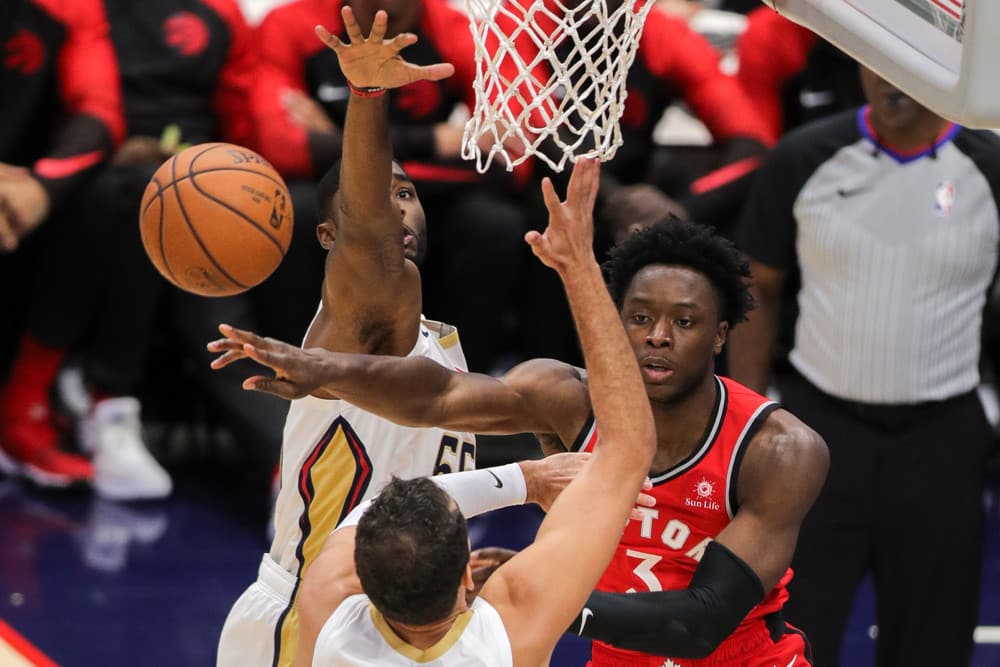 I've been dragging my heels on writing this column, hoping I could wait until after my fantasy basketball league drafted – but, alas, the SGPN draft goes down this Sunday. Let's hope none of my fellow participants reads this because I'm about to reveal my secret weapon to win the league once again – my fantasy basketball sleepers for this upcoming season. If you're in my league STOP READING RIGHT NOW!!! Everyone else, proceed.
OG Anunoby – Toronto – SF/PF – Average Draft Position: 67
There's one constant in my fantasy basketball sleeper columns each year – Ogugua 'OG' Anunoby Jr. always seems to appear on them. Despite this, the man remains underrated. After posting career-highs in pretty much all stat categories last season, Anunoby ended up finishing 45th in Yahoo's rankings. Yet his ADP this year is 67. Every season he has improved, plus with Pascal Siakam poised to miss at least the early part of the year, and Kyle Lowry out of town, more touches are coming Anunoby's way. Snatch him up – he'll stuff every category for you.
Mikal Bridges – Phoenix – SG/SF – ADP: 80
You would have thought the Suns' run to the NBA Finals last season would have gotten Mikal Bridges more respect amongst the fantasy community, yet here he is being drafted at 80th. While he primarily makes his mark on the defensive end, he also posted career highs in all stat categories last season – 14 points, four rebounds, two assists, a steal, and two three-pointers a game at a 43% clip! Season four in the NBA should see him continue to progress as a stat-sheet stuffer.
Devonte' Graham – New Orleans – PG/SG – ADP: 96
While Devonte' Graham's stats took a step back last season in Charlotte, he still got his fantasy owners 15 points, three rebounds, five assists, a steal, and three three-pointers per game – not too shabby for a down year. Plus, a change of scenery in New Orleans should do him well. Running the point with Zion Williamson as a teammate will allow him to rack up the assist numbers as well as get plenty of open three-point looks on Zion's kick-outs from the post. Plus, if Williamson misses significant time with his latest injury, all the more shots for Graham.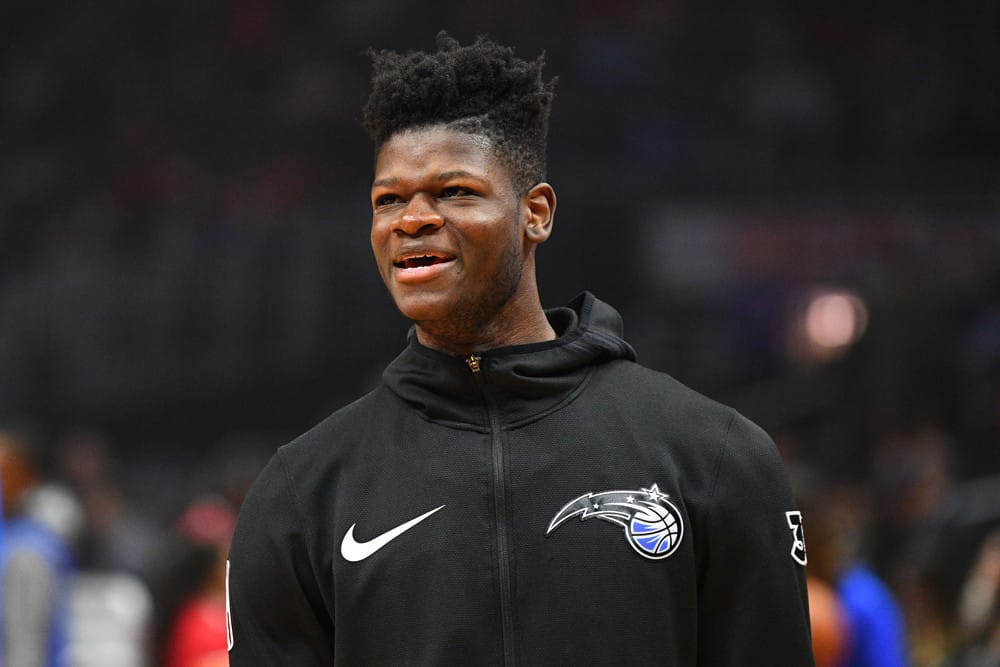 With the Magic cleaning house over the past few months, they are counting on former #6 draft pick Mo Bamba to step up. And he has impressed thus far in the preseason, playing alongside fellow big man Wendell Carter Jr. With the ability to hit some threes while bringing you the typical stats you expect from your center, the young prospect could be a steal at around 129th in your draft.

Luguentz Dort – Oklahoma City – SG/SF – ADP: 167
This isn't just my Canadian bias at play here – I think Lu Dort is a steal at 167. While he is another player mostly known as a defender, he broke out to the tune of 14 points, four boards, two assists, a steal, and two three-pointers a game. At only 22 years old, and this only being his third season in the NBA, look for another leap from Dort this season, especially with the Thunder being in full youth movement mode.
Kevin Huerter – Atlanta – SG/SF – ADP: 178
Kevin Huerter put up 12 points, three rebounds, four assists, a steal, and two three-pointers per game last year. All of this at pick number 178 sounds real good to me. While he may not be a full-time starter this season, he's consistently played around 30 minutes a night throughout his NBA career, and sharpshooters like him won't rot away on the bench for very long every night.
Fantasy Basketball Sleepers Related