Week 3 may have been the most hectic fantasy week all season! We started the week losing Christian McCaffrey to a hamstring injury on Thursday night, to a last-minute record-setting field goal by Justin Tucker. Along with this, we saw seven one-score games and multiple last-second game-winning field goals. To go along with this roller coaster many of the fantasy studs continued to underperform leaving many managers disappointed. One good thing we can take from this weekend, it can only go up from here! Let's start Week 4 off right and find those gems on the waiver wire. I have a list of players you should target heading into Week 4, along with the potential FAAB you should be looking to spend on them.
EXCLUSIVE SGPN FANTASY CONTENT
SGPN Fantasy Football Rankings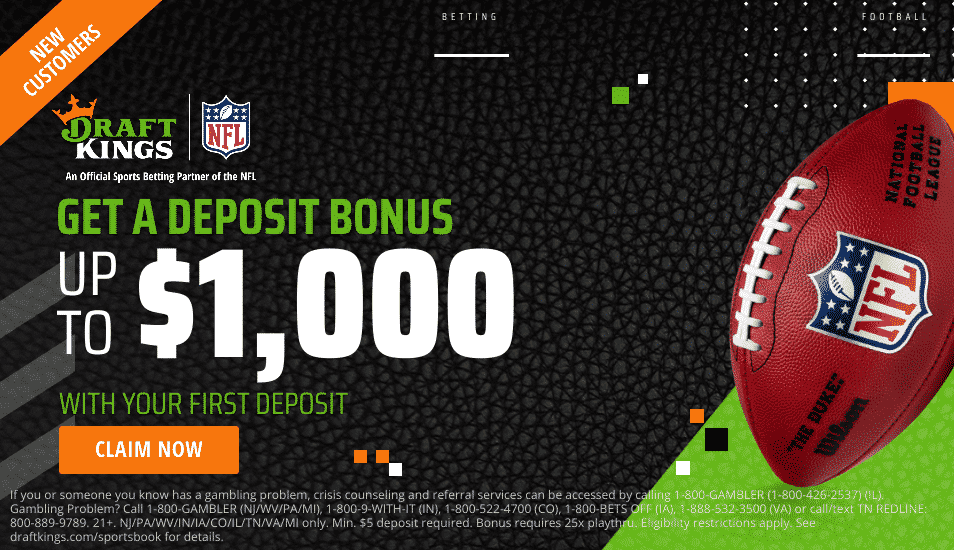 Waiver Wire Week 4 Guide
Potential Gems (10-20% of FAAB)
Week 3 Kicked off with the Panthers and Texans on Thursday night, this is where we find a potential gem this week. Unfortunately, Christian McCaffrey went down with a hamstring injury.  The next guy up appears to be rookie running back Chuba Hubbard. He is a former 2000 yard rusher out of Oklahoma State, who posses track speed. He managed to produce 62 yards on 19 carries, along with 5 receptions for 31 yards in relief of Christian McCaffrey. Christian McCaffrey's injury looks to be a multi-week timetable, this thrusts Chuba Hubbard into the starting role. Just like Elijah Mitchell earlier this year we have another Starting running back on the waiver wire this does not happen often.  Look to open those FAAB wallets, here again, I am comfortable spending 20% here for a guy in Week 4 and beyond.
🇨🇦 Chuba Hubbard put in work for the Panthers tonight 💪

(🎥: @NFLCanada) pic.twitter.com/s5N90daJ8V

— TSN (@TSN_Sports) September 24, 2021
How about them Bills! Emmanuel Sanders scored 26.4 PPR  points this week on 5 receptions which he took for 94 yards and two touchdowns. He has emerged as the number three wide receiver in this offense. He is only rostered in 23.3% of ESPN leagues, this is about to change though. If he is on your waiver wire you need to open those FAAB wallets and get ready to spend.  I am completely comfortable spending 15% of your FAAB here. Emmanuel Sanders has seen no less than 77 % of snaps in a game this season. Along with this, he has no less than 6 targets in each game this year. It was only a matter of time till he and Josh Allen got on the same page and we saw that this week. Any piece of the high octane Bills offense is worth owning.
What a catch by Emmanuel Sanders

Sheesh 😳

(via @NFL)pic.twitter.com/qQPGm6PjC1

— Bleacher Report (@BleacherReport) September 26, 2021
Risky but Potentially Rewarding (5%-10% of FAAB)
Last week we mentioned another Arizona Cardinals wide receiver in Rondale Moore, however this week I want to talk about the rising of Christian Kirk. The long-awaited breakout may have finally come. This week he produced yet again another double-digit fantasy week in PPR leagues, scoring 17.4 points.  Christian Kirk has seen over 57% of the snap share each week, over this span he has seen 17 targets. He has produced 15 receptions, 239 yards, and 2 touchdowns. It appears the move to the slot has benefited him greatly.  Early on this season, he has proven that he is going to be a mainstay in this offense.  I am completely comfortable spending 10% of your FAAB budget on him. He should not be on any waiver wires after this week.
Can we talk about this critical Christian Kirk catch/conversion on a 3rd & 16?

What a throw by #AZCardinals Kyler Murray! pic.twitter.com/UUawv36M80

— Andy Kwong (@akwong31) September 20, 2021
Another wide receiver who has had a great start to 2021 is Hunter Renfrow. He is currently averaging over 14 PPR points a week right now, as the Raiders are passing all over teams. Currently, Hunter Renfrow sits as the WR26 in PPR scoring and has seen 22 targets this season. He has scored double-digit fantasy points in every single game this season.  Although I do not know if the Raiders can keep up this pace all year, I believe taking a risk on Hunter Renfrow this week could pay off if they do. Dropping 7% of your FAAB here seems like the right move as he could fizzle out in the coming weeks once Josh Jacobs returns and the Raiders go back to running the ball a majority of the time.
As mentioned earlier in the article the Bills are hitting their stride, with this I want as many pieces of this offense as I can get. Another piece out there on many waiver wires is Dawson Knox. It appears the year three breakout may have arrived, he is currently TE7 through three weeks of football. Dawson Knox has scored in back-to-back games now along with producing 107 yards receiving on the season. This season he has emerged as a safety blanket for Josh Allen and as long as his drop issues stay away he could finish as a top 10 tight end this year. The best part is he is available on 95.6% of waiver wires.  With all of this, I am comfortable dropping 9% of your FAAB budget on him in Week 4.
Giovani Bernard– 5%
Tim Patrick– 7%
Spot Starters(1-2% of FAAB)
Peyton Barber has emerged as the lead back for the Las Vegas Raiders in Josh Jacobs' absence.  This week he finished with over 23 PPR fantasy points while rushing for over 100 yards.  He has now seen 36 carries over the last two games as well as an increased role in the passing game this week. Until Josh Jacobs returns it appears Peyton Barber is the guy to roster in the Raiders backfield.  I am willing to risk it if he is on the waiver wire and drop 2% of a FAAB budget hear even if it is only for a Week 4 or maybe one or two beyond that. He makes a great spot fill-in of flex play currently.
Peyton Barber breaks free for 27 yards! #RaiderNation

📺: #MIAvsLV on CBS
📱: NFL app pic.twitter.com/EGtMf3iPij

— NFL (@NFL) September 26, 2021
Anthony Miller made his Texans debut this week, and during it, he showed some good things. There seemed to be good chemistry between new starter Davis Mills and him. He took his 4 receptions for 20 yards and a touchdown, producing 12 PPR points. He could carve out a role as the second wide receiver until rookie Nico Collins returns. If this is the case he should see a decent amount of targets and could be flex viable in the right matchups. I am perfectly fine spending 1% of a FAAB budget on him this week.
Kendrick Bourne– 2%
A.J. Green– 2%
J.J. Taylor– 1%
Tyler Conklin – 1%
No Bid/Free Agency Targets (0% of FAAB)
Desean Jackson re-emerged as a deep threat for Matthew Stafford and the Rams again at the ripe age of 34.  He looked quick and explosive in his limited action this week, if he slips through the waiver wire you may want to consider taking a look at him as a free pickup if you need wide receiver help this week.
Another wide receiver to keep an eye on is Kalif Raymond, he saw 10 targets this week. He turned that into 6 receptions for 68 yards, totaling 12.8 PPR points. I can not trust the Lions enough to spend any FAAB on him however if he slips through the waiver wire I would consider adding him.
Marquez Valdes-Scantling is back, a favorite waiver wire target multiple times a year. The second wide receiver role is still unfilled in Green Bay this week he made his case to take it over. He took 3 receptions for 59 yards and a touchdown. Any player with a chance to emerge as the second target for Aaron Rodgers is worth a free flier in my book.
Collin Johnson was unable to stick in Jacksonville, however this week he carved out 7 targets after multiple injuries at the wide receiver position for the New Jersey Giants. If any of these injuries end up being long-term Johnson has enough talent to make something of this opportunity.
Switching sides of the ball quickly, if you are in need of a streaming option for DST look no further than the Cincinnati Bengals.  They are only rostered in 5% of ESPN leagues and are coming off an impressive 11 point performance against the Pittsburgh Steelers. They also draw a favorable matchup in the Jacksonville Jaguars in week 4.
Dan Arnold is a guy I don't want to rush out and dump FAAB on however if he slips through the waiver wire I am taking a free flier on. The Jaguars target the tight end often before the James O'Shaughnessy injury. Arnold is a great receiving option and could carve out a decent role in the Jaguars' offense. However, he could also be the normal Dan Arnold and be more valuable to the Jaguars than your fantasy team.
Tommy Tremble is the guy we think will replace Dan Arnold in Carolina. However, I am not ready to dump FAAB on him yet as they still roster Ian Thomas. Also, the Panthers' tight end position has never been anything we can trust so unless he is free I am avoiding him currently.
Josh Gordon. This may sound like a broken record but signing with the chiefs makes his return interesting. With the high octane offense in Kansas City along what his ceiling could be, I am all in if he clears waivers.
RELATED CONTENT
Early Week 4 Waiver Wire Fantasy Football Targets
Surprising Fantasy Football Player Values After Week 2