With a chaotic Week 2 in the books, the waiver wire is surely starting to heat up. Anyone who has played fantasy football knows it's only a matter of time before a 1st rounder goes down. While it wasn't this week, we all, unfortunately, know it's coming. This is why it's key to manage your budget all season long so you can spend big on a backup when it happens. From lottery tickets to every week starters, this guide will help you navigate your budget for Week 3. 
EXCLUSIVE SGPN FANTASY CONTENT
SGPN Fantasy Football Rankings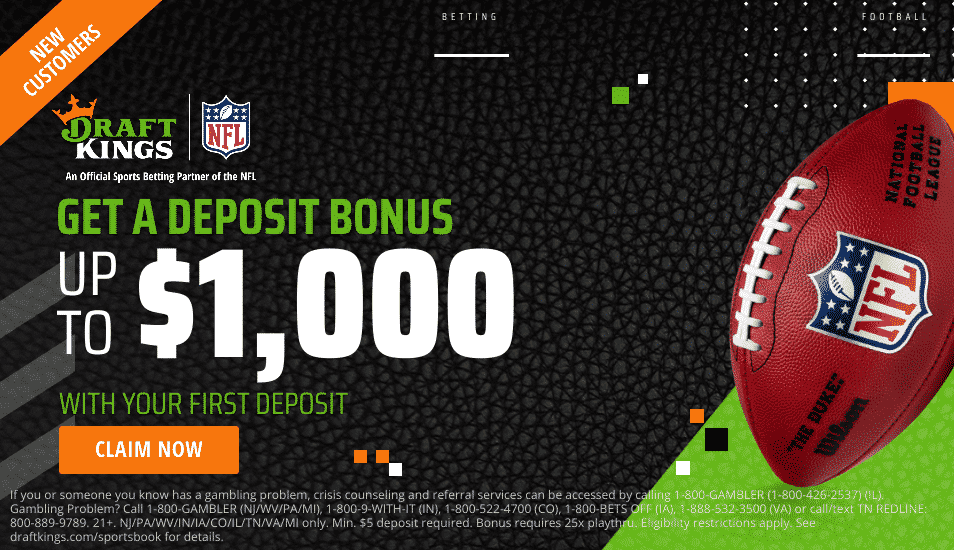 FAAB Waiver Wire Week 3 Guide
Potential Gems (10-20% of FAAB)
I'd be hard-pressed to begin this article without mentioning Rondale Moore of the Arizona Cardinals. While Moore had a solid debut in Week 1, he really shined this week. Moore caught 7 passes out of a team-high, 8 targets, for 117 yards and a touchdown. While the receiver room in Arizona may be loaded it's important to note that he's currently 1st on the team with 13 total targets. With Moore's combination of an ability to make people miss in the open field of the screen and deep threat potential, he could be a flex all season. I think it would be safe to spend close to 17% of your budget here for the upside. 
Rondale Moore is averaging 14.3 yards AFTER catch per reception this season

4.8 yards more than any other NFL player pic.twitter.com/rjyAPw9Djz

— PFF Draft (@PFF_College) September 20, 2021
Apologies to everyone who drafted Ezekiel Elliott in the first round, but Tony Pollard looks better. I may be overreacting here but if I had Zeke on my team I'd be reaching for the panic button. The days of Ezekiel Elliott being the last of a dying breed of bell-cow running backs I think are done. This will likely be a committee going forward and that gives Pollard some fantasy upside. This week he received 13 carries (just three less than Zeke) and outgained him as he ran for 109 yards and a touchdown. Additionally, he received more targets and caught 3 passes for 31 yards. I'm not saying that Pollard is now the lead back because he isn't. But I am saying in committee, Pollard holds value if you can avoid overspending on him. I think he's worth about 15% of your FAAB budget here in Week 3. 
Risky but Potentially Rewarding (5-10% of FAAB)
Our next guy brings us to a similar situation that we found Pollard in, a backup to a guy who a lot of people were high on. Mike Davis has performed well thus far but is possibly a bit shy of expectations as he is yet to find the endzone. However,  Cordarelle Patterson scored twice this week against a stingy Buccaneers defense. Patterson has bounced around in his NFL career, finding most of his success on special teams, yet his new RB/WR role makes him enticing. With a bottom 10 offensive line and an aging Matt Ryan, we saw a lot of screens for both Davis and Patterson this weekend. I think we see this trend continue throughout the season. When coupled with Patterson's potential on the ground he should be a boom or bust candidate for most of the season. Use about 7% of your budget on him. 
This weekend we saw a number of starting quarterbacks go down including Andy Dalton. This clearly paves the way for Justin Fields to slide into the role as the starting quarterback for the entire season if he succeeds. While there wasn't too much to get excited about in regards to Fields' play against the Bengals, I still think he has a lot of upside. After receiving 10 carries this weekend on only 42 snaps it's clear Fields will be involved on the ground heavily, which we all love out of a fantasy QB. Give him a full week to prepare for a start in practice and we may see a whole new quarterback. Especially from a passing standpoint. I'd feel comfortable using about 9% of your budget on him. However, if you're desperate for a quarterback a little bit more could pay off. 
Back to the topic of injuries, fantasy owners everywhere held their breath when Dalvin Cook went down in the fourth quarter with an ankle injury. While Cook did return to the game this serves as a reminder of his injury history. This is why I am recommending picking up Alexander Mattison this week. While you clearly never want to see a guy get hurt, the fact of the matter is Cook has not played a full season once and if he goes down Mattison will be an RB2. We've seen Mattison have success when Cook is out, so if you have a roster spot open he's not a bad guy to have. Use about 6% of your FAAB on him.
If you are living under a rock and missed Monday Night Football, you missed the emergence of Quintez Cephus. Yes, that Quintez Cephus that my editor Adam was harping on last year. Sure, last year's breakout never really happened. HOWEVER! It may have finally happened. At halftime, Cephus had a 25% target share, and 3 catches for 56 yards and 1 touchdown. Jared Goff is the butt of many jokes, but he can throw the ball decently sometimes. Cephus may finally emerge as the Lions' go-to receiver and should see about 7% of your FAAB for a flex play heading into Week 3.
JJ Watt came over and checked on Dalvin Cook after Cook was slow to get up on the previous play. pic.twitter.com/GQyx5yosh9

— FOX Sports: NFL (@NFLonFOX) September 19, 2021
Jamison Crowder – 6% of FAAB
Sammy Watkins – 7% FAAB
Spot Starters (1-2% of FAAB)
Hunter Renfrow is quietly carving out a role as one of Derek Carr's favorite targets. Currently leading the team with 16 targets on the year, Renfrow has been a steady contributor. Fresh off a game on Monday night where he caught 6 passes for 70 yards, Renfrow followed it up with 5 for 57. While he has yet to find the end zone thus far the workload indicates that will likely come soon. The numbers he's currently putting up certainly won't will your team to a winning week. However, in deeper leagues, he could have flex potential. Hell, even in a twelve-team league he wouldn't be a bad guy to plug and play. Especially when byes roll around. 1% of your FAAB budget should be good enough to land him depending on league size. 
Still not over this @renfrowhunter catch.

Next » #MIAvsLV | 9.26 | CBS pic.twitter.com/1AcU2cvOmR

— Las Vegas Raiders (@Raiders) September 19, 2021
Injuries absolutely decimated the 49ers running back room this Sunday. They saw all three running backs leave the game at one point or another. This really leaves this backfield up in the air. Currently, Mitchell is day-to-day. The workload is going to have to go somewhere if he isn't ready to play, or even if he is. The Niners went out and signed former Lions HB Kerryon Johnson last week to their practice squad and he could already be looking at a big role.
While injuries and roles on the team may be up in the air the one thing for sure is the Niners love to run the ball. If Johnson is on the field next Sunday and can capitalize on opportunities you'll be glad to have him. The only reason I'm not too keen on spending big on him is that these injuries for the 49ers backfield don't seem to be terribly long-term. Keep the spending low here because it may be a one or two-week loan. 
#49ers running back updates:
* JaMycal Hasty (high ankle). He is out "for a while" per Shanahan
* Trey Sermon (concussion). He is in the league's protocol
* Elijah Mitchell (shoulder) is day to day

— Matt Barrows (@mattbarrows) September 20, 2021
LATE-BREAKING NEWS! The XFL Rides again ladies and gentlemen. Jacques Patrick has been signed by the 49ers off of the Cincinnati Bengals' practice squad. In 2020 Patrick was a tough runner who averaged 4.2 yards per carry for the Tampa Bay Vipers and scored one touchdown while providing the thunder to De'Veon Smith's lightning. He is a physically imposing back who should be an instant impact for the 49ers with almost every other back out. Drop 4% of your FAAB on him this week and get ahead of the rush of bid next week.
Quite the hit from Jacques Patrick pic.twitter.com/qXJValSb9C

— ArifHasanNFT (@ArifHasanNFL) February 16, 2020
EDITORIAL NOTE: The above Jacques Patrick section was not written by Josh Heffner. The Fantasy Editor, and XFL-fanatic, Adam Pelletier is solely responsible for conducting this hype train.
Quez Watkins – 1% of FAAB
Keelan Cole – 1% of FAAB
No Bid/Free Agency Targets (0% of FAAB)
If your league has an IR spot or if you have a free roster spot maybe take a look at Rashod Bateman. He was a college standout in Minnesota but has yet to see the field because of a groin injury. The earliest we could see him is in Week 4 of this season. That could make him a steal for this week. If everyone in your league has forgotten about him, why not take a flier on what could be a high ceiling. Snipe him off the waiver wire after the FAAB run heading into Week 3.
Trenton Cannon was also signed by San Francisco. He could be an interesting no-bid option in deeper leagues. While Kerryon and Patrick look like lead-backs, Cannon can add a little more in the passing game.
RELATED CONTENT
DraftKings Price Changes and Values: NFL Week 2