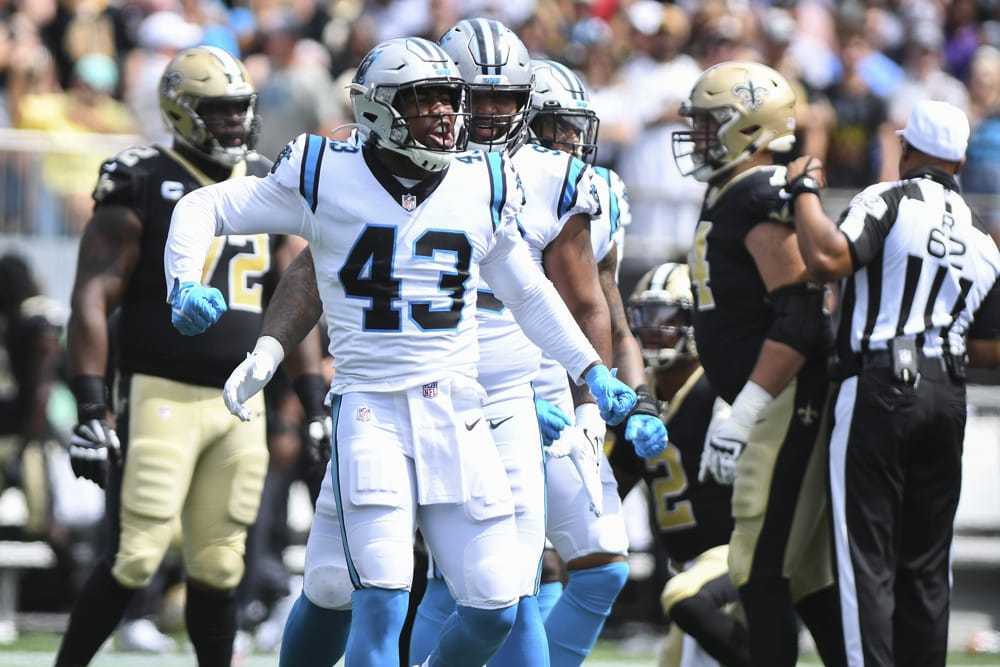 This week's Week 3 NFL Thursday Night Football DraftKings slate will not be on par with those that have come before it. Over the first two weeks of the season, we have been treated to two exciting matchups. That short streak may come to an end this week as the Carolina Panthers take on the Houston Texans. Neither of these teams has been offensively flashy and neither has more than one or two viable fantasy options to boot. To make matters worse, Houston will be without Tyrod Taylor who will give way to Davis Mills due to injury.
With that in mind, it will be important to identify players that can help you differentiate from the pack. Most everyone will have a lineup that features Christian McCaffery. Many will also have the Panthers' leading target monster D.J. Moore locked and loaded. The fact is though, these are expensive plays, and rightfully so. What you'll need to win this week is to be able to zig where they zag. Below are some suggestions to get you there.
As always, the players below are not meant to be considered a "core four." These are simply players to consider as you are building your lineups. Play one, play them all, it is entirely up to you. My job is to help you see the reasoning behind selecting these players and how they can help you win.
EXCLUSIVE SGPN FANTASY CONTENT
SGPN Fantasy Football Rankings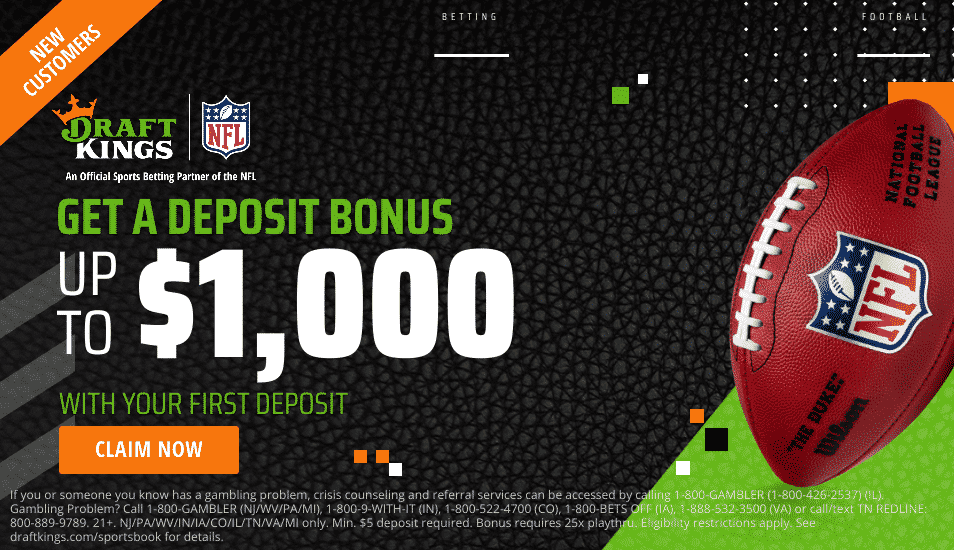 Week 3 NFL Thursday Night Football DraftKings Picks: Panthers vs. Texans
Brandin Cooks – Captain $15,000; Flex $10,000 (WR) Houston Texans
There was not a lot of love for Brandin Cooks entering the 2021 season. Most of that had to do with the Houston Texans' troubled offseason though. With Deshaun Watson's status in flux most of the preseason, Cook's fantasy stock suffered. Now, two weeks into the season, Cooks has proven that he is the top receiving option for his team. More than that, he's proven to be quarterback-proof. In the first two weeks of the young season, Cooks has posted two 20-point fantasy games. These include his opening offering of 132 yards on 5 catches in Week 1, and a touchdown and 9 catches for 78 yards last week. What sweetens this pot is that his touchdown catch last week was from Davis Mills, his backup quarterback.
The importance of this comes by way of Mills being named the Texans starting quarterback for Thursday's game. Opening day starter Tyrod Taylor has been placed on the injured reserve due to a hamstring injury. After coming in relief of Taylor last week, Mills targeted Cooks nine times. In fact, Cooks was the only pass catcher on the entire team to see more than two targets by either quarterback. Look for that trend to continue this week. Houston will likely be playing from behind early and will be forced to pass. The opportunity is there for Cooks to have the only fantasy-relevant game for the Texans' offense. You need to start at least one player from both teams in a showdown contest. Here is the only Houston player you can feel comfortable rolling out on your roster.
Robby Anderson – Captain $11,700; Flex $7,800 (WR) Carolina Panthers
Entering the third game of the season, Sam Darnold has 73 pass attempts. Of those, D.J. Moore accounts for 19 of them. Coming in a distant second is Darnold's old friend from East Rutherford, Robby Anderson. While many were hoping the reunion would spark an early fantasy frenzy from the two, it's been a lukewarm start instead. It almost seemed as if fantasy managers would get their wish as the duo connected on a 57-yard touchdown pass against their old team opening weekend. Sadly, it was his only catch of the day. What's more, is that Darnold only looked his way two more times the rest of the game. Anderson did see an uptick in targets last week but was held to only 38 yards and three catches against the Saints.
His situation only slightly improves heading into his matchup against a Texans defense that tightened up last week against Baker Mayfield. Houston surrendered over 300 yards and three touchdowns to rookie Trevor Lawrence to open the season. Last week, Houston's defense only allowed Mayfield to pass for 213 yards and a single touchdown. On top of that, this unit already has four interceptions on the young season. The recipe to winning against this Texan's team is to run the ball against them. Lucky for the Panthers, they have just the weapon to do exactly that. That said, you cannot roster Christian McCaffrey in all six spots. Given that fact, Anderson should provide enough Week 3 NFL Thursday Night Football flex value to roll out at least one entry with the CMC captain configuration.
Panthers Defense – Captain $9,300; Flex $6,200
For what it's worth, the Carolina Panthers' defense has held their own. Through the first two games of the season, they have only allowed a total of 21 points. The squad also boasts three interceptions and ten sacks. On the flip side, they will be facing off against a quarterback responsible for both his team's turnovers. Darnold has thrown an interception and lost a fumble so far this season. He's also been sacked three times, including two last week against the Saints.
The first two Thursday night games certainly seemed to buck the trend of the sluggish, low-intensity defensive standoffs we have grown accustomed to over the years. That said, this game should prove to be the return to the norm. Carolina will be happy to churn the clock by handing the ball away to their hammer. All the while, the Texans may have trouble sustaining drives with a lackluster rushing attack as well as what equates to their third-string quarterback taking the starting snaps. Expect the Panthers to throw everything they have at Mills on every play which should lead to a sufficient amount of production to make this work.
Terrace Marshall Jr. – Captain $6,000; Flex $4,000 (WR) Carolina Panthers
As has been established, taking a chance on any pass-catcher not named Moore in Carolina is a risk. The tenured Panther's receiver has more than double the next wideouts on the list in targets. Along with Robbie Anderson, the name Terrace Marshall Jr. also appears on that list. Marshall was targeted six times in his NFL debut. He snared half of them for a modest 26 yards. His next outing produced three catches as well, only this time he accumulated a mere 17 yards. Obviously, past performance is not a lot to go on for this pick. Although, things are just getting warmed up for the Carolina second-round draft pick.
This week, you will be looking for salary relief in the worst way. After the obligatory McCaffery roster spot, finding value down the line is imperative. By adding Marshall to your Week 3 NFL Thursday Night Football DraftKings lineups, you'll get that relief. He brings with him an element of the unknown which could prove valuable in a game that could very well turn into a low-scoring affair. He's certainly not the most attractive name on the slate, but he won't need much to return decent value on his price tag.  Roll him out as a tournament play in the hopes that this lottery Week 3 NFL Thursday Night Football DraftKings ticket hits for you.
RELATED CONTENT
FAAB Waiver Wire Week 3 Guide
Early Week 3 Waiver Wire Fantasy Football Targets