The stage is set and tonight we will get to see whether the New York Empire can become just the AUDL's second back-to-back champion or if the Raleigh Flyers can hoist their first trophy after making the playoffs for six straight years. The AUDL Championship game is set for 7 ET tonight on audl.tv.
https://twitter.com/theAUDL/status/1436653290436059137?s=20
The New York Empire won their semifinal against the San Diego Growlers in a game where the Empire seemed to have control from the opening pull. On the flip side, the Raleigh Flyers had to make a late fourth-quarter comeback to push for OT and eventually win 21-20. Let's break down the championship game and select our pick and best bets for tonight.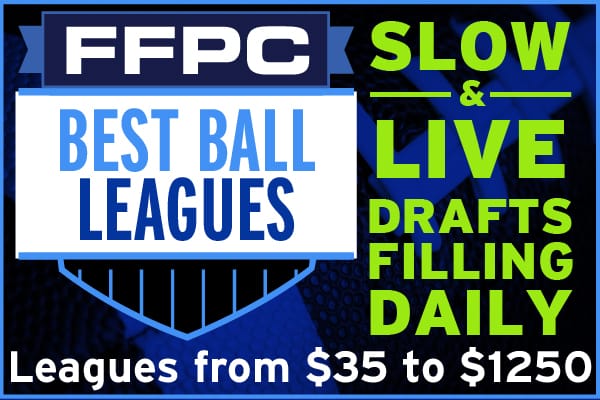 AUDL Picks and Best Bets for Championship Weekend (Finals)
Raleigh Flyers vs New York Empire
Spread: New York Empire -2.5 (+135) and Raleigh Flyers +2.5 (-170)
Over/Under: Over 42.5 (-130) and Under 42.5 (+100)
The championship game features two teams from the Atlantic Division, a division that arguably had the top four teams in the entire league. The New York Empire and Raleigh Flyers met once earlier this year as the Empire took the win 24-23. The Empire took an early lead but the Raleigh Flyers, again, showed their grit and tenacity. They clawed back to make it a back and forth game in the fourth quarter. Both offenses had their woes yet put a combined 47 goals on the board.
The Empire came into championship weekend with a star-studded offense. However, it was their defense that anchored their team against San Diego by scoring eight breaks against the Growlers' offense. But we should not make the mistake of comparing the Growlers' offense to the depth of the Flyers' offense. The Empire's defense has a taller order to stop the Flyers' offense. The Flyers know how to make any contest a close game with their four losses only being by one goal apiece. They do the same thing here and cover the 2.5 goals.
As for the goal total, three of the last four championships have gone deep into the 40s and some into the 50s. The weather tonight is going to favor the offense and with the 47-goal meeting between these two teams earlier this year, I am going with the over 42.5 goals in the AUDL Championship game.
Pick: Raleigh Flyers +2.5 and Over 42.5 goals
RELATED CONTENT
DraftKings Prices Week 1 Value Preview
American Ultimate Disc League (AUDL) Championship Futures
AUDL Picks and Best Bets for Championship Weekend (Semifinals)