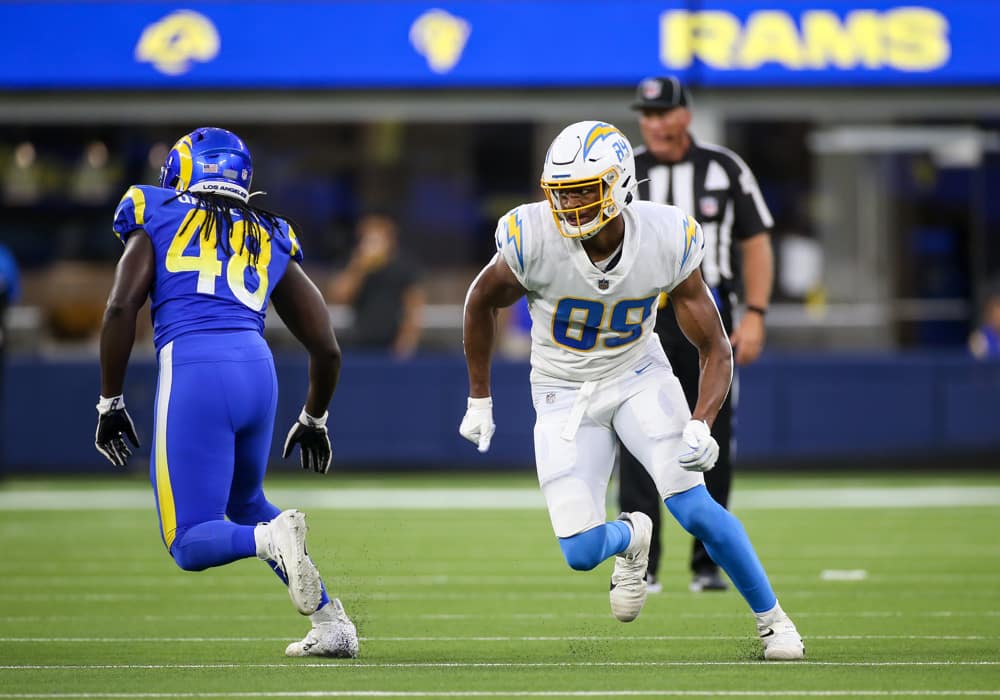 Each week I will examine the DraftKings prices changes to identify values. Since the week 1 DraftKings prices are the first of the season, this week I will identify both GPP and Cash plays for each skill position based on High Priced, Mid-Range, and Value Plays. 
EXCLUSIVE SGPN FANTASY CONTENT
SGPN Fantasy Football Rankings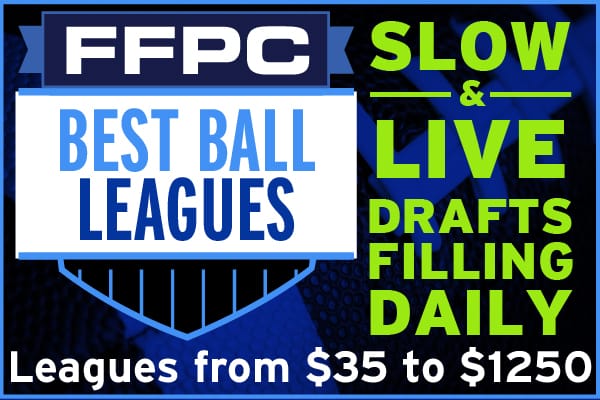 DraftKings Quarterback Prices
High Priced Quarterbacks
GPP – Kyler Murray, Arizona Cardinals – $7,600 
Kyler Murray has a 39% Passing advantage according to PFF this week against the Tennesse Titans. Last season the Titans defense was ranked 30th overall, giving up over 21 fantasy points per game. Murray is a dynamic playmaker who added A.J. Green and Rondale Moore to his arsenal. Look for Murray to score through the air twice and also pick up where he left off last year, and rush for a score as well. 
Cash – Patrick Mahomes, Kansas City Chiefs – $8,100
Patrick Mahomes is the most consistent quarterback for Cash period. With weapons like Tyreek Hill and Travis Kelce, Mahomes is primed to deliver a solid 20+ performance in week 1 verse the Cleveland Browns. I'm also leaning Kelce over Hill in this match-up. (More about that later on).
Mid-Range Quarterbacks
GPP – Jalen Hurts, Philadelphia Eagles – $6,400 
It's important to know that the Falcons ranked 31st against the QB. Atlanta gave up a juicy 23.3 points per game to quarterbacks, including 40 total touchdowns. This matchup is dripping with upside. Stacking Jalen Hurts with DeVonta Smith at $4,500 is definitely in play if you want to maximize upside in a GPP contest.    
Cash – Ryan Tannehill, Tennesse Titans – $6,500 
Ryan Tannehill was straight cash last season, quietly racking up 40 touchdowns. I expect the Titans' matchup with the Cardinals to shout out. It's the third-highest game total on the Vegas board at 52 points. Both of these defenses can be exploited. The Cardinals against the run and the Titans against the pass. With A.J. Brown and Julio Jones as your wide receivers, your floor is pretty safe in this matchup.
Value Quarterbacks
GPP –  Sam Darnold, Carolina Panthers – $5,000 
The Sam Darnold "Revenge/Redemption" narrative has been beaten in the ground, well like Sam Darnold the first few years of his career as a New York Jet….Oh, I'm beginning to see the irony of it all. I'm not a Sam Darnold truther, the Jets cornerbacks have me believing in the potential for an offensive explosion. All his offensive weapons are in plus matchups this week. 
Cash – Teddy Bridgewater, Denver Broncos – $4,800
Teddy Bridgewater won the Denver Broncos starting quarterback job in the preseason, to the collective sigh of the fantasy football world. Jerry Jeudy is live! Reports from the Broncos' camp have Courtland Sutton rounding into the form that put the league on notice in 2019 when he amassed over 1,100 yards receiving. The Giants are in for a long day in East Rutherford this Sunday.   
DraftKings Running Back Prices
High Priced Runningbacks 
GPP – Alvin Kamara, New Orleans Saints – $8,600
According to Stat Muse, when Michael Thomas is not on the field has scored 12 totals touchdowns in 8 games. He also has averaged 148 total yards per game with seven receptions. Alvin Kamara is primed to be the Saints' offensive centerpiece this week against Aaron Rodgers and the Packers. 
Cash – Dalvin Cook, Minnesota Vikings  – $9,100
Dalvin Cook has the safest Cash floor of the high-priced running backs this week. The Cincinnati Bengals surrendered over 2,000 rushing yards and 15 total touchdowns last season. Dalvin is gonna Cook this week.  
Mid-Range Runningbacks 
GPP – James Robinson, Jacksonville Jaguars – $6,400
It's suddenly James Robinson's backfield again and this week he faces a Texans' defense that is pretty much all on one-year contracts. This is going to be a terrible season for the franchise, but a great season for their opponents and those who play against them in DFS. Look for Robinson to score at least 20 points in this matchup. 
Cash – Raheem Mostert, San Fransico 49ers  – $5,800
The San Francisco 49ers have a 69% run blocking advantage according to PFF. Look for the run to be established all day long by run enthusiast Kyle Shanahan. Mostert is a lock for over 100 yards and at least one score.  
Value Runningbacks 
GPP – Javonte Williams, Denver Broncos  – $4,000
Javonte Williams is the min price this week and he should see around 15 touches. Jim Carrey voice. "I like it. I like it a lot." The upside is what we are chasing. No one else at this price has Williams' opportunity and potential to score a passing or receiving touchdown.  
Cash – Chase Edmonds, Arizona Cardinals  – $4,600
The Cardinals will be in a gunfight this Sunday in Tennessee and I trust Chase Edmonds rolls as the PPR back in the Cardinals attack. He has touchdown upside as well in the passing game. Look for Edmonds to score in between 16-18 points in week 1.  
DraftKings Wide Receiver Prices
High Priced Wide Receivers 
GPP – Calvin Ridley, Atlanta Falcons – $7,900
Calvin Ridley is cheap this week as far as receiver DraftKings prices go for Week 1. You won't find him below 8K all season long. I will be playing him in all formats. 
Cash – DeAndre Hopkins, Arizona Cardinals  – $7,800
DeAndre Hopkins has a top 10 cornerback matchup this week according to PFF. Kyler Murray targeted Hopkins close to 150 times last year. Don't let the addition of A.J. Green and Rondale Moore scare you off this Cash king.
Mid-Range Wide Receivers 
GPP – D.J. Moore, Carolina Panthers – $6,100
D.J. Moore has one of PFF's top secondary matchups this week against the New York Jets. Stopping Moore and ex-Jet Robby Anderson will be a challenge, to say the least. Moore's $6,100 price might scare away most people, but don't be surprised if he scores over 20 points this week. 
Cash – Brandon Aiyuk, San Franciso 49ers – $5,700
The Detroit Lions are a team at the beginning of the rebuilding phase. PFF ranks their defense as dead last in the NFL. Good news for Aiyuk and better news for DFS Cash players looking for a solid floor. 
Value Wide Receivers 
GPP –  Elijah Moore, New York Jets  – $3,000
Speed. Check. Rocket arm quarterback. Check. Game script. Check. If Jamison Crowder is out, Elijah Moore is a free square.*
*EDITOR'S NOTE – Keelan Cole is actually the free square. 
Cash – DeVonta Smith, Philadelphia Eagles – $4,500
Last season the Atlanta Falcons ranked 32nd against wide receivers, giving up over 44 points per game. DeVonta Smith is priced at his lowest all season. It's a perfect storm to pounce on the value and take it all the way to the house. 
DraftKings Tight End Prices
High Priced Tight Ends
GPP – Travis Kelce, Kansas City Chiefs – $8,300
Travis Kecle is really a wide receiver. It's the worst secret in the NFL. This week PFF quantifies Kelce's matchup advantage as 65% over Owusu-Koramoah. My prediction is that Kecle scores at least one touchdown. 
Cash –  George Kittle, San Francisco  – $6,300
George Kittle > Will Harris. And it's not even close. According to PFF, Kittle has the third-best tight end matchup this week. Kittle should see close to 7 targets and should be able to find the end zone. I expect him to score around 17 points, with a ceiling in the mid-twenties according to RuntheSims.com. 
Mid-Range Tight Ends
GPP – Kyle Pitts, Atlanta Falcons – $4,400
Kyle Pitts is the worst kept secret in DFS with week. I would not be surprised if he's rostered in over 50% of GPP builds. The upside in a Falcons' offense, that drafted him 5th overall and traded away Julio Jones, this week is TE2. I love him in all formats, Cash and GPP.   
Cash – Jonnu Smith, New England Patriots  – $4,100
The New England Patriots made a huge splash in free agency, signing both Jonnu Smith and Hunter Henry over the summer. Don't let the Henry signing scare you away. Bill Belichick knows what he is doing, the only problem is sometimes, (hell, most times) we have no idea what he's going to do. Smith's floor is safe at this price. 
Value Tight Ends
GPP – Donald Parham, Los Angeles Chargers – $3,100
The Washington Football Team ranked fourth in points given up to the quarterback, running back, and wide receiver. Tight end was the WFT's loan blind spot in 2020 and looks to be exploitable in this matchup by Donald Parham. He will be among the tight end with lower prices on DraftKings all season and will be a value every week, not just Week 1.
Cash – Gerald Everett, Los Angeles Rams  – $3,400
The Seattle Seahawks brought in Gerald Everett over the offseason to join D.K. Metcalf, Tyler Lockett, and Chris Carson as weapons for Mr. Unlimited, AKA Russell Wilson. Everett has touchdown upside in a game that is expected to be one of the higher scoring contests on the slate.
RELATED CONTENT
The Flowchart 2021 Introduction – DraftKings NFL DFS Strategy
Impact Rookies to Draft for 2021
Week 1 Fantasy Football Injury Report
Kickers to Stream for September
Defense and Special Teams to Stream for September